Time management is essentially a process concerned with the achievement of specific goals or targets that have been previously determined to be accomplished within a specific time frame through the effective and efficient use of resources.
Good project time management will have a significant impact on project success in comparison to other objectives such as cost, quality, resources, and customer satisfaction. The person in charge of a project is commonly referred to as the Project Manager (PM).
As a Project Manager (PM) you should be handling many tasks. It starts from distributing workload, communicating with the stakeholders, synchronizing the goal with the clients, and many more. Therefore, a PM should master a good project time management.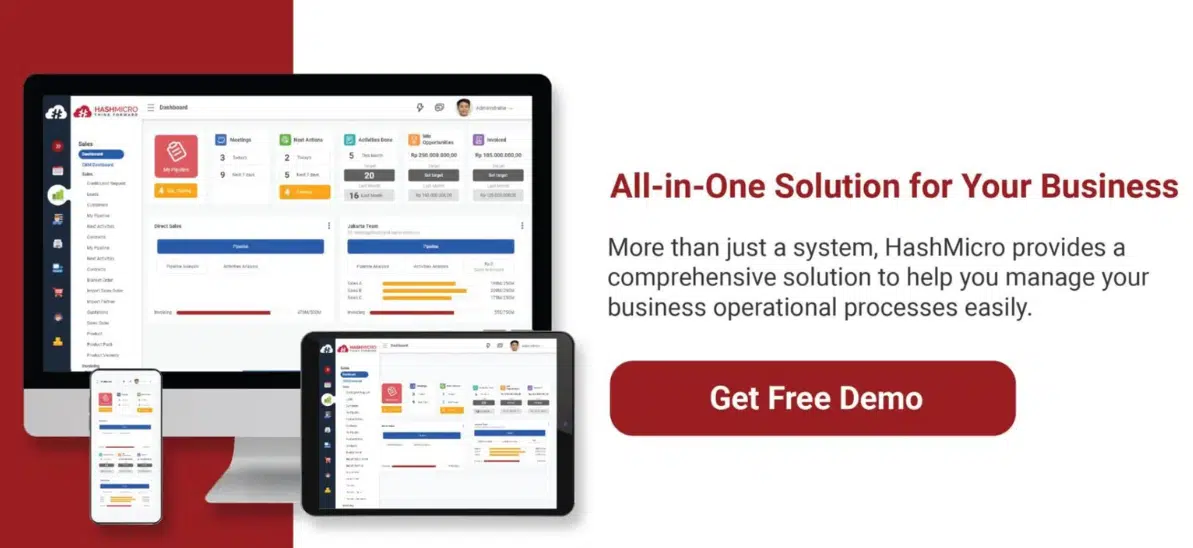 Table Of Content
What is project time management?
Project time management is a strategy to organizes how we can utilize the limited time that we have to achieve all the goals by sharing it with the team members. The purpose of time management is to improve effectivity, efficiency, and productivity during the process of project execution.
A good Project Management System should provide a seamless communication platform that help you distribute tasks effectively, complete the project on time, and allocate the resources. With our product, you can manage your projects' resources allocation and analyze tasks per projects, teams, timeline, and budget effectively.
You can also estimate the cost of your project, control the margin, and convert that calculation into budget automatically. That is one of the many benefits you can gain from implementing the most Singapore's best Project Management System that is from HashMicro
How can we organize the time management of a project while paying close attention to other important aspects such as the budget? Here are the 5 tips to make the most of your time management!
Create a working plan and set priorities
The success of a project depends on its planning quality. If the plans are good, the project is more likely to be accomplished well and budget-efficient. You can start planning as simple as possible by listing all the things that you should achieve and would like to achieve.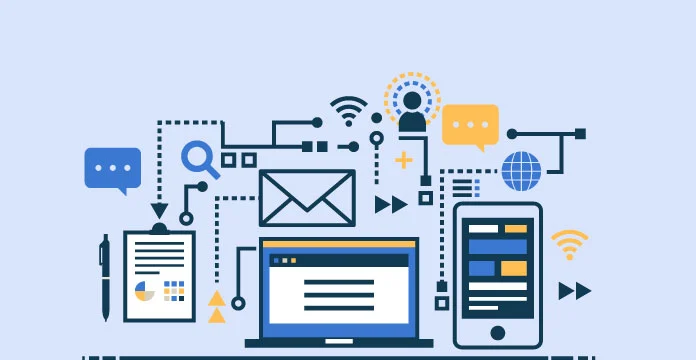 The list can be overwhelming though. Here, you can set up the priorities based on the importance and the urgency of a task. Eisenhower Matrix below can help you design your priorities.
Establish a clear communication flow
A PM is not only responsible for distributing tasks to his/her team members, but also ensuring that the team members are on the same page. When the scopes are broad and there are so many stakeholders involved, a PM should establish a clear communication flow.
Project Management Software might be a reliable solution. Everyone in the team can share the recent updates of their project on the same platform. There are various documents that are available for real-time updates. Hence, before they carry on their individual tasks, they can always refer to those updates.
This platform also connects all stakeholders with the team members because the PM can allow certain people to access (or restrict) the platform. It provides you a transparent, efficient, and minimum obstruction communication path.
Apply our software to help you streamline your business processes & drive your company's growth significantly. You can also create efficiency and productivity in your company's operational activities through our various main features of Hash CORE ERP Software. Register your company now!
Related article: Optimize Your Business with Project Management Software
Use the 80/20 rule
The 80/20 rule helps you manage your time. It works this way: if you work 10 hours a day, there will be 2 hours when you are the most productive and the rest 8 hours when you work regularly. You should be able to identify important tasks and urgent tasks and work on them in certain hours.
Take a look at your daily activities and decide where you can optimally finish the tasks. You should work on the important and urgent tasks in the 2 hours when you are the most productive and do the rest of the tasks in another 8 hours. This strategy also helps you monitor and measure the performance and the result of your team's work.
Also read: Features to Look for in a Contract and Project Management Software
Delegate your tasks
It's impossible for you to work on everything at the same time. You should learn to delegate your tasks to your team members so that you can focus on more important things.
However, you should check their availability and competency. With software that allows you to save employee's database, including their skills, you can find which team members that are capable of handling your tasks. You can also use the calendar feature to see their availability.
By delegating your tasks, you can know their team performance and their value. You can empower them to make decisions so that they will work professionally. By integrating our system, you can automatically update your employee database that makes staff transfers, promotions, and admissions a lot easier.
You can also manage your company's KPI evaluation by assessing your employee's performance more seamlessly based on the trackable KPI of each employee using our HR software.
Also read: 10 Reasons why project management is a core module for construction ERP
Make sure that the meetings are productive
Meeting with the team is important to synchronize ideas and plans or to solve a problem. However, meetings can also be a time-consuming activity – if it is being used to discuss individual progress.
To avoid that, you can decide what the topics should be and the duration of the meeting. With a system, you can skip talking about individual progress because they can update it in the system and the rest of the members can read it beforehand. The discussion can proceed to more important issues.
You can use our HR Software and the most comprehensive payroll application for enterprises in Indonesia to manage employee attendance, reimbursement processes, and other operational activities.
Conclusion
Project time management is a skill that you should master as a PM. Your ability to manage time well will affect the budget of the project and determine its success rate.
You will need an automatic solution that can manage your time efficiently and improve your productivity such as Project Management Software. The software provides a seamless communication flow, cloud document storage, record the teams' daily schedule, and many more. If you would like to learn more about Project Management Software, you can contact us. You can also click here to get a free demo for our tour product!