We know construction companies for their contribution to the various development in most countries. They often get tenders from the government and the private sector with a multi-million dollar budget. That's the reason why construction companies need accounting software. In this article, we will discuss what accounting software benefits a construction business.
The flow of money in construction companies is tremendously fast and involves a lot of money. Manually calculating all those money is prone to errors that will harm your company. Accounting software can help your business eliminate human error and improve the company's financial management accuracy.
Table Of Content
Five accounting software benefits for the construction business
Monitor the company's finance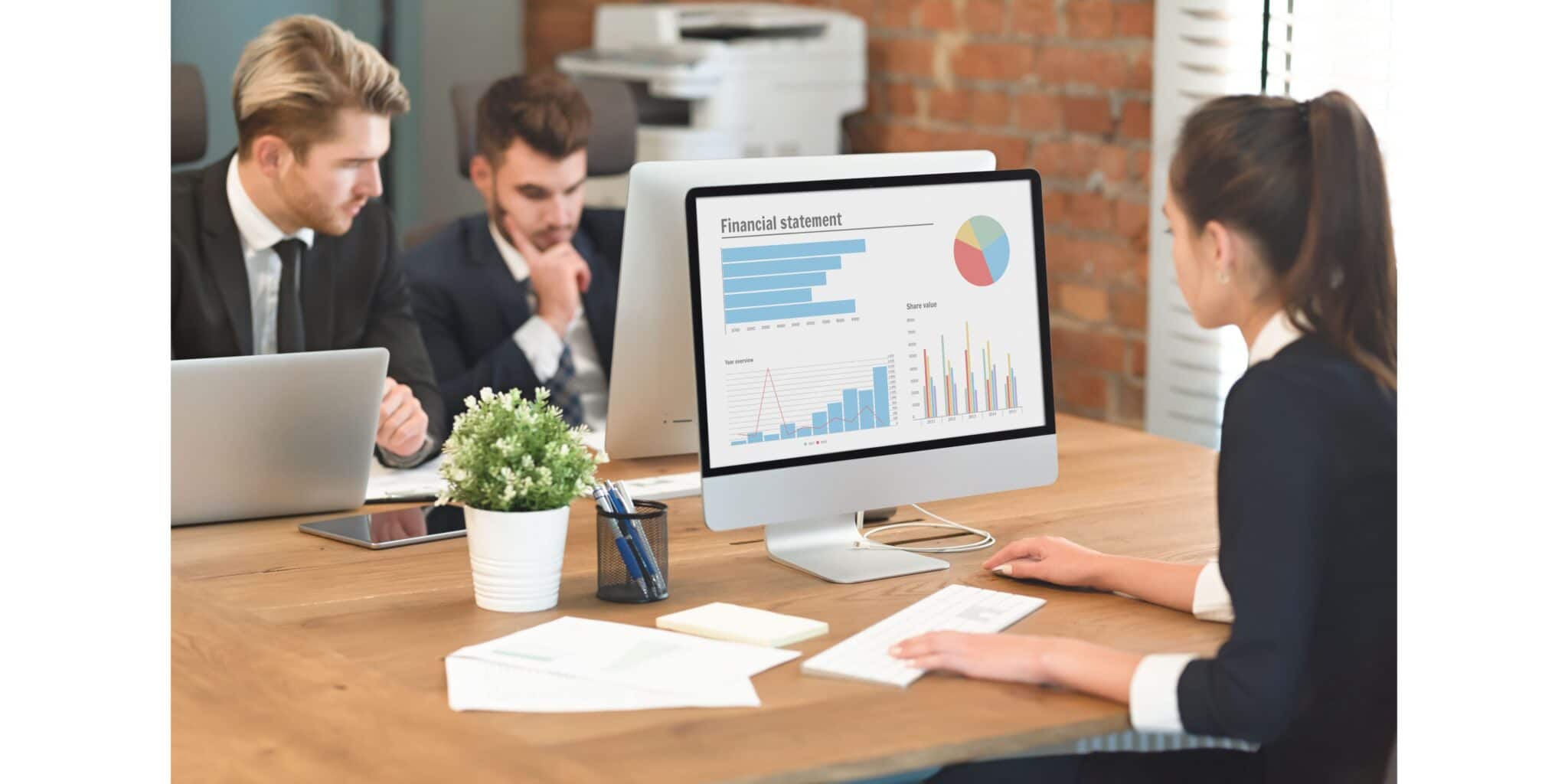 The first accounting software benefit is that it will help you monitor your company's money. So the financial dashboard provides access for managers to control the cash flow.
Some things you can monitor via the financial dashboard are income, balances, receivables, payables, and many more. Moreover, your managers can access this data anywhere and anytime, as long as the device has an internet connection.
Simplify the invoice management
Transaction records are essential for a construction company. Then every sale and purchase must have a valid invoice for future financial reporting. Luckily, accounting software can record every transaction automatically.
The system will record payment receipts from vendors or invoices sent to clients automatically. Scattered or lost invoices are no longer a concern because they are stored safely on the cloud server.
Faster bank reconciliation
The discrepancies between the company's financial report and bank report are a common thing. To solve it, we have to do a bank reconciliation. But you don't want to do this work manually, since it will take a lot more time and effort.
So with an accounting system, you can do bank reconciliation quickly and accurately. Since the system will do the job automatically, the result will also error-free.
Calculate asset value accurately
From time to time, a company must calculate its asset value. The company needs to calculate asset depreciation at least once or twice a year. Fortunately, accounting software is able to do this task automatically for you.
As a construction company owner, you can monitor your asset depreciation from the system. Accounting software enables you to make the best decision for your assets, whether you want to keep and maintain or sell them before the price goes down too far.
Budget management
The final benefit of accounting software is related to the company's budgeting. So, If you integrate your accounting software with purchasing software, you can control every purchase within the company with the approval matrix feature.
Both software can help you avoid overspending which often occurs in this type of business. Thus, you can eliminate unnecessary spending by controlling every material purchase or asset.
Also read: 5 Best Accounting Construction Bookkeeping Software in 2022
Wrapping it up
Financial management is a crucial aspect of the construction business. Optimizing financial management with the help of accounting software is the best option because manual financial calculations have the risk of human error that harms the company. However, you need to choose the right one to avoid some problems that can hamper your construction business. Problems that arise, such as difficulty customizing, not being user-friendly, or even not being integrated with other modules. So the solution to your problem is Construction Management Software from HashMicro.
Hash Construction Suite is a solution to support various construction company activities. With this system, you can simplify construction project work and optimize inventory management. HashMicro's construction software is also integrated with accounting modules that can automate project budget management. Today, you don't have to worry about the project's budget because you can monitor each project's expenses and financial status in real-time. With the help of this software, you can maximize the efficiency of your construction business. Immediately turn to HashMicro for the best deals and free demos!