Generally, current assets are all assets of a company that companies can sell, consume, use or spend in accordance with company provisions. In managing assets, companies can use asset management systems to analyze asset costs for wiser decision-making of assets. The value of the asset can be converted into cash for the next one year. Current asset calculation in a must-include element in companies' balance sheet.This is an asset that can be easily exchanged or liquidated through cash transactions. We can infer that this asset is easy to cash because a current asset can be liquidated with cash in less than a year.
Because current asset report includes all asset and resources that can be converted to money in a short term, the report is in the form of cash. Get maximum control of your assets with the Asset Management Software of HashMicro. We can offer you the best Asset Management System for your business. However, Our product can help you track the usage of your assets, schedule your maintenance, calculate the ROI & expenses, and know your asset value automatically. This is why the current asset is also the companies' liquid asset. Read more below for more information on the various types of current assets.
Table of Contents
Types of Current Asset
Bank cash and cash equivalents
Bank balance is the most current assets that a company owns. Companies can use this type of asset whenever they need funds to maintain other company assets.
Meanwhile, cash equivalents such as foreign currency, checks, petty cash, checks that didn't deposit from customers, and other examples of the form of current assets.
Debtor and Accounts Receivable
Obviously, in business, the trade cycle or operating cycle plays an important role in the company. Companies must collect money from customers who are in arrears on inventory payments so that they can maintain their finance. Debtors and accounts receivable will determine how much inflow in the future and companies' ability to pay their liabilities. We also offer you an ERP System for Financial Sector from HashMicro to automate your daily business operations and optimize your client requirements fulfillment in a real-time platform. Our Finance ERP system consists of various enterprise-class solutions that can be customized to meet the unique needs of the financial service industry. We can help you improve your customer management and project management, increase your sales and HRM system, and also manage your finance accurately.
Inventory or stock In Trade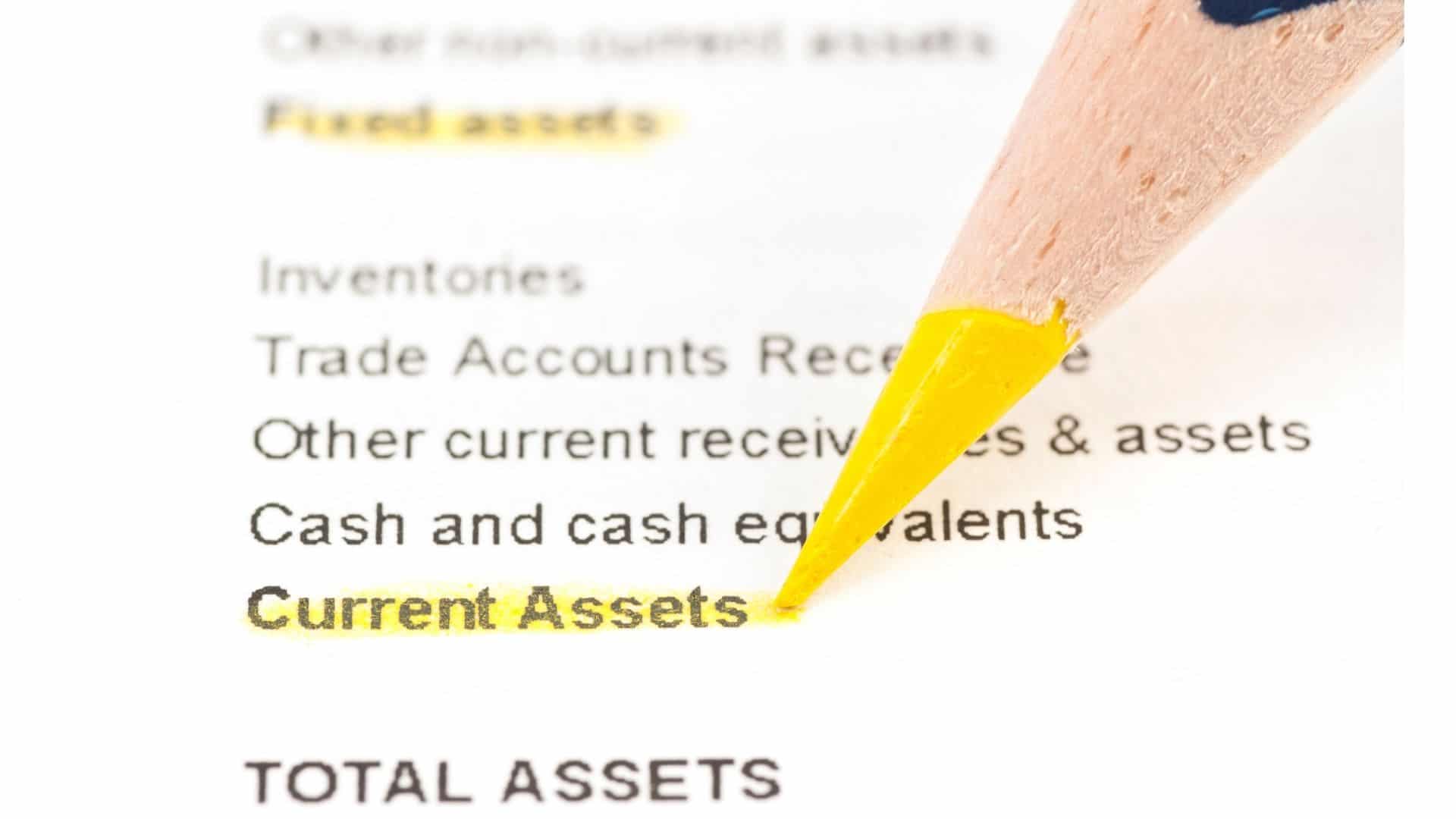 Inventory is the heart of every company that makes trading possible. All cash flow and sales depend on inventory availability and its demand. Meanwhile, stocks in trade includes raw materials,  work in progress or finished goods, based on the nature of business and requirement of customers.
Additionally, In managing inventory or stock in trading, companies can use the help of HashMicro's inventory management system which is able to optimize inventory levels, monitor stock transfer processes, estimate inventory needs, and streamline stock management at each trading location.
Deposits
Bank deposits or time deposits is some kind of money in a form of deposit which people can withdraw at some other time after one month, 3 months, 6 months, or other.
Readily Marketable Securities
There are various marketable securities available in the market and readily converted into cash. The purpose of owning a marketable securities is to make use of the idle cash.
Prepaid expenses
Often times, companies pay in advance to make sure that they get an appropriate service or product from the vendor. Therefore, they expect that they can run their business smoothly.
Because the advanced expense is not the amount of expense the moment it was being paid, the amount of money still calculated as expense in the next period.
Accrued income
It is important to collect money from debtor in a business operating cycle. However, when the payment is due, often, the money has not returned.
Promissory notes
In various business contracts, sometimes companies require fund. But, when the company's financial is scarce, they can postpone the contract payment by handing promissory notes.
Other Receivable Income in The Next 12 Months
Current asset includes some other inflows from every business transaction. However, The calculation should be in the book within one year period. The example of this other receivable income are tax returns, advance to employee, etc.
Conclusion
Those are the types of current asset. However, The total amount of it is the sum of the value of the current asset type that a company has.
This calculation will be useful to analyze the company's solvency ratio and its ability to face future liability. Moreover, when a company propose loan or other credit facility, the amount of current asset will take into consideration.
Therefore, HashMicro provides Accounting Software to help you automate your current asset calculation. With this accounting system, you can easily record and store your current asset list. You can generate reports just in a few clicks.
For more information, you can visit our website or discuss it with our software experts here and contact us.
Read more: Top 5 Accounting Software Systems in Indonesia