When your retail business is rapidly growing and your customer demands are increasing, you may want to open new branches in several other locations. Running multiple retail locations will open up greater opportunities for you to reach more potential leads and increase sales with the right sales management system.
However, managing multiple stores at once is not as simple as you imagine. If not managed properly, your new branches can actually harm your business instead of grow it.  Understanding the potential for missed opportunities by choosing one alternative over another allows for better decision-making, especially with the help of sales management software. We've summarized six strategies that you can use for managing multiple retail stores in different locations. You can also find out about the sale system pricing scheme calculations to help you decide which one suits your company the best. 
Table of Content
1. Use the same SOP across all  retail stores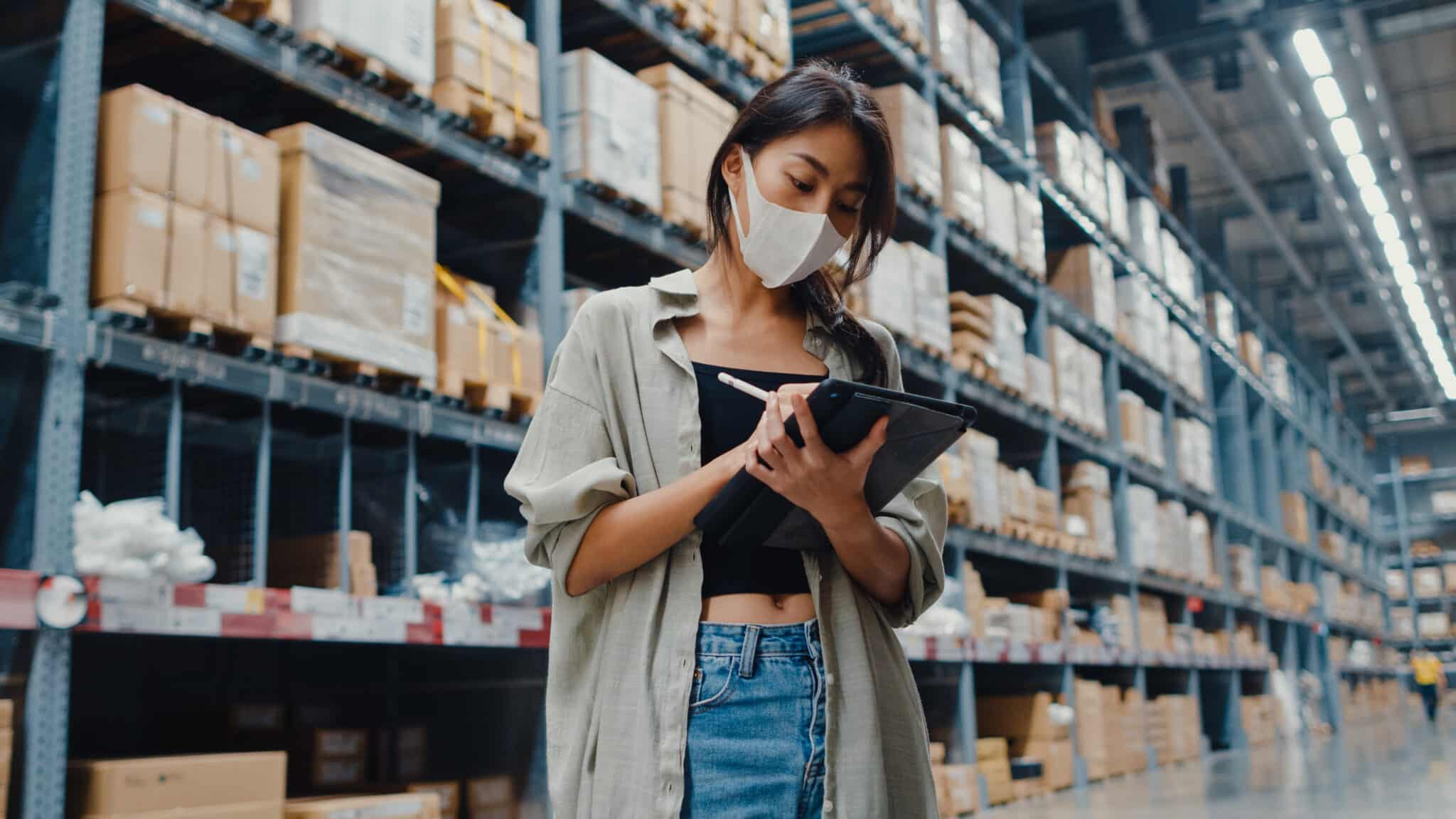 You must be able to make sure that all of your store operations are running smoothly, even though you're unable to be directly present to monitor each store at the same time. Therefore, it is important for you to implement the same standard operating procedures across all your stores.

The procedures applied at each store have to include work schedule, customer communication, customer complaint management, discount determination, and product return procedures. Make sure that your customers get the same great experience at each of your retail stores.
2. Choose professional & reliable staff for your retail stores
You should hire people you can trust to represent you in managing your retail stores. Make sure that all your employees are competent and able to work professionally. Periodic training is important to improve your employee's skills, especially for those who handle customers directly every day.

Your employees need to have a vision and mission that is in line with your business. In order for your employees to work, you must pay attention to their welfare. Make sure they always receive salaries, incentives and benefits evenly. This can be easily done if you use HR management solutions for retail employees.
3. Improve internal communication
The key to successfully managing multiple branches in different locations is good inter-team communication. Make it easy for your entire team to coordinate with each other, even if they are not in the same location. Use technologies like a Cloud ERP software to allow your staff to manage the same documents using a single system. With the software, you can also enable each employee to access various data in real time without disrupting the work of others.
4. Centralize all your sales data
Managing sales data including customer details separately is very inefficient. Imagine each team has to manually submit their reports to every week. You will also find it difficult to find the sales data that you need because your files are so messy and there are no filters that can be used to facilitate the search.

To reduce the risk of losing sales data, then you should save it in one repository. An automated sales management solution allows you to integrate all sales data management generated from each store. Through this system, you can also produce complete and accurate sales reports in real time.
5. Automate your retail stores inventory tracking
Since your retail stores are spread in different locations, that means you keep your inventory in different places as well. Just like your sales data, your inventory should also be managed through a single system. This will help you keep track of your inventory levels more efficiently.

Using an inventory management system will help you track stock levels across all stores without having to use separate tools. If there's an item the customer is looking for is unavailable in one store, then you can easily look for it in your other store using the same system.
6. Evaluate your retail stores regularly
Utilizing technology does provide a lot of flexibility for you. However, that doesn't mean you no longer need to directly come to each of your stores. Instead, sometimes you should be physically present at each of your stores to monitor the operations. Therefore, you will be able to figure out what to be fixed or improved at each of your retail stores.
With the right sales management software, you can Fulfill demands with optimal sales, monitor the sale of products, and optimize your business performance. You can also find out about the sale system pricing scheme calculations to help you decide which one suits your company the best. Tell us about your type of business and industry and we will offer you the best business solutions. If you want to get a free demo of our tour product, click here!