Finance is one of the most important things for a company in managing its business always to run smoothly and Accounting System can certainly help enterprises to do that. Companies generally use accounting systems to organize financial information. In doing business in an organized manner, organizations need to keep track of all the transactions. In this process, accounting software plays an important role.
The software enables comprehensive tracking of financial transactions as well as real-time reporting and analysis. Before the program came into existence, operational activities and financial management had to be completed manually and using various types of physical documents. Here are the explanations:
Definition of The Accounting System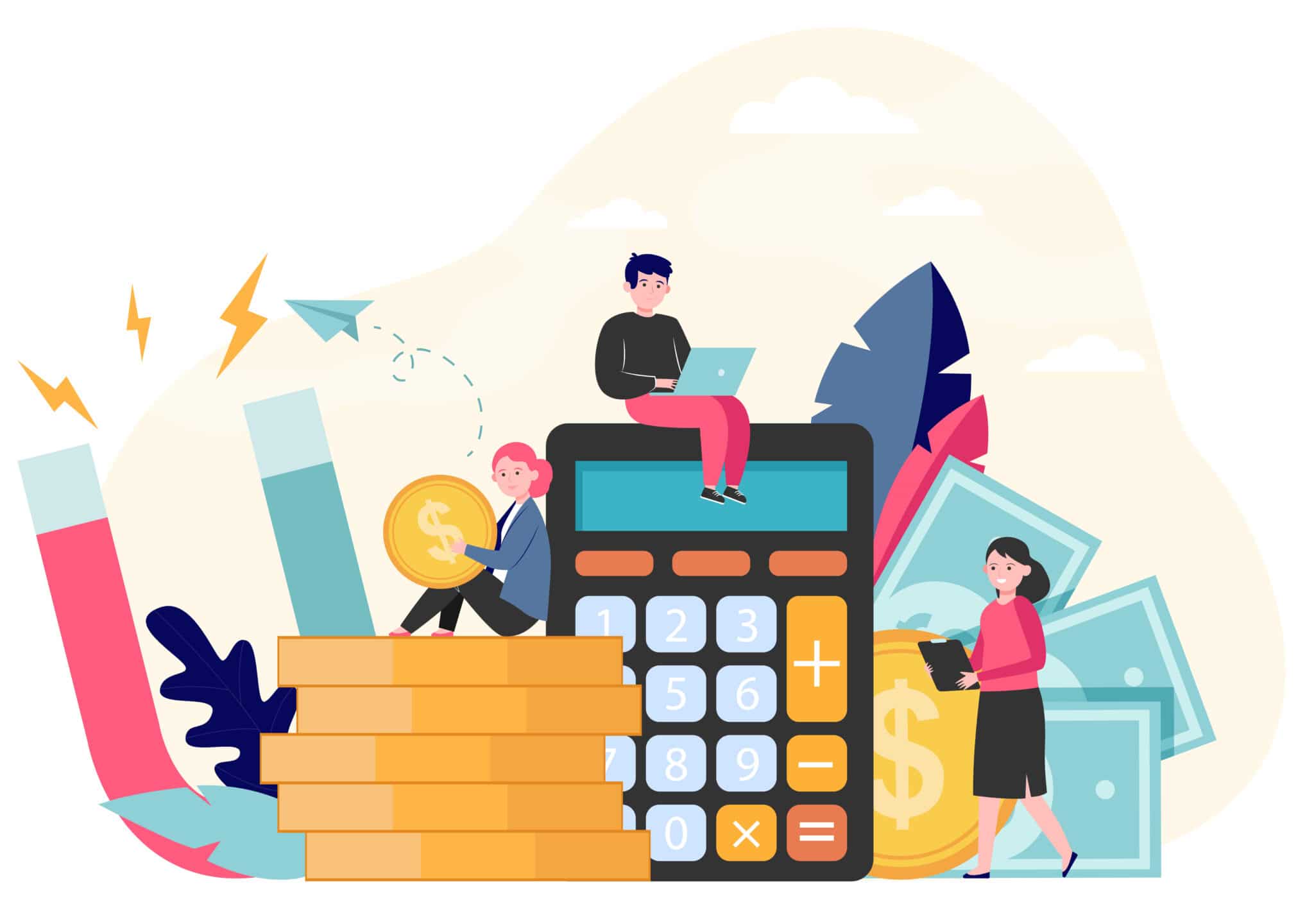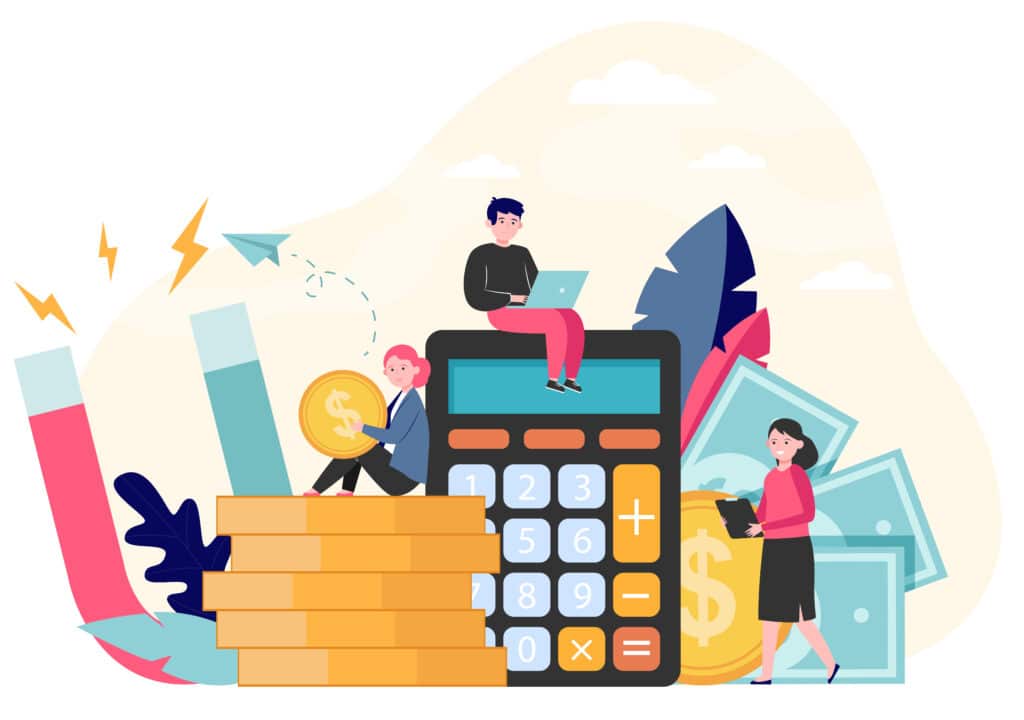 An accounting system is a tool that helps businesses to track and manage their financial transactions and make the work of accountants easier. Business processes and transactions such as sales, purchases, assets, and general ledgers that normally run manually can be simplified with these automated solutions. An accounting system helps you to make scalable business financial plans with reliable analytical functions. With one centralized system, businesses can monitor overall finances, from income, and cash balances, to accounts payable and accounts receivable.
In addition, accounting applications are very helpful in making financial reports, an important element in running business operations. Especially when you want to make a decision. Previously, every employee has to do all the financial tasks and journal entries with the manual method, which made the preparation of financial statements impractical. Now you can enter, modify and interpret data only through this automated solution that you can access from anywhere.
Is Accounting System Software Important?
The main reason why companies should use accounting systems is to track expenses, income, and other activities. Oversee all the data that has an impact on the finances of a business organization. The bigger the size of a business, the more cash flow will also be faster and involve a lot of money. Performing calculations manually will make them vulnerable to errors that cost the company a loss. Therefore, this system will help minimize and even correct human errors and increase its financial management accuracy.


Accounting System Elements
Form
Forms are documents that are useful for recording all transactions, this is because events that occur in the organization are recorded on a piece of paper. So, here the form functions as a historical recording medium for events or transactions. In addition, it functions to realize and maintain internal financial control of the company. Examples are cash sales invoices, requests for quotations, purchase orders, and credit sales invoices.
Journal
Journals are physical records or digital documents that are stored as books, spreadsheets, or data in an accounting application. It is useful for systematically recording all accounting transactions before they are entered into the general ledger and aims to summarize other financial data. After that, the results of the data summary are then posted to the account concerned in the general ledger. Consists of several types, such as general accounting journals, adjusting journals, transaction journals, special journals, and closing journals.
Related article: 4 Financial Reporting Components You Need to Know
Ledger
An accounting ledger is an account or record storing bookkeeping entries for balance sheet transactions and income statements. Accounting ledger journal entries can include cash, charges receivable, investments, inventory, accounts payable, company accrued expenses, and customer deposits. Valid for all types of balance sheet and income statement transactions.
Subsidiary book
This element stores the details of a particular account and is an extension of the general ledger. This book stores the details for the general ledger control account. After the information is recorded in the subsidiary ledger, the information is periodically summarized and posted to a control account in the general ledger, which is then used to prepare the company's financial statements. This document is generally used when there is a large amount of transaction information that is likely to interfere with the general ledger. This situation usually arises in companies with significant sales volume.
Report
Is the end result of the entire process that the accounting application runs. Some examples of reports are balance sheets, income statements, marketing expense reports, changes in capital reports, cost of goods sold reports, and accounts payable. Accounting software can create all these types of financial reports with just a few clicks. It is also good if the company uses a document management system to manage its reports.
Which Companies Can Use Online Accounting System Software?
Financial data is the company's most valuable information and must be prevented from falling into the wrong hands. That's what accounting and economic systems do for their users, controlling accounting from the risk of fraud or error. In addition, companies can provide access to people who have the responsibility of managing finances.
Businesses of all sizes can implement this system. Choose the most appropriate software and by company conditions. Software is a waste when they are too complex or filled with features that are not necessary. Customizable accounting and ERP software is the best choice. So that in the future, the software can anticipate financial-related challenges and have the potential to emerge in the future.
The Characteristics of a Good Accounting System Application
User-friendly
Accounting software targets all users. However, it is still important to ensure that the system of your choice is user-friendly, accessible, and operable by anyone, even those who are not good at accounting or technology. Furthermore, the program of your choice must be able to adapt or adapt to the needs of the company. If employees have difficulty operating the accounting system, the company is more prone to make mistakes. User-friendly and easy-to-understand software will allow you to efficiently manage your employees and business.
Easy to access
When running a business, you need to access data quickly and efficiently to make crucial decisions. The handy system allows you to access your critical financial information anytime, from anywhere, because all data and information is encrypted and stored safely on the server.
Be accurate
Accuracy is the most crucial element of good software. The accounting system must maintain accurate and up-to-date balances in individual accounts and ledgers to be commensurate with the time and investment that has been spent. Discrepancies may occur due to database crashes or server problems. Still, a sound accounting system must identify and correct errors that could lead to data inaccuracies.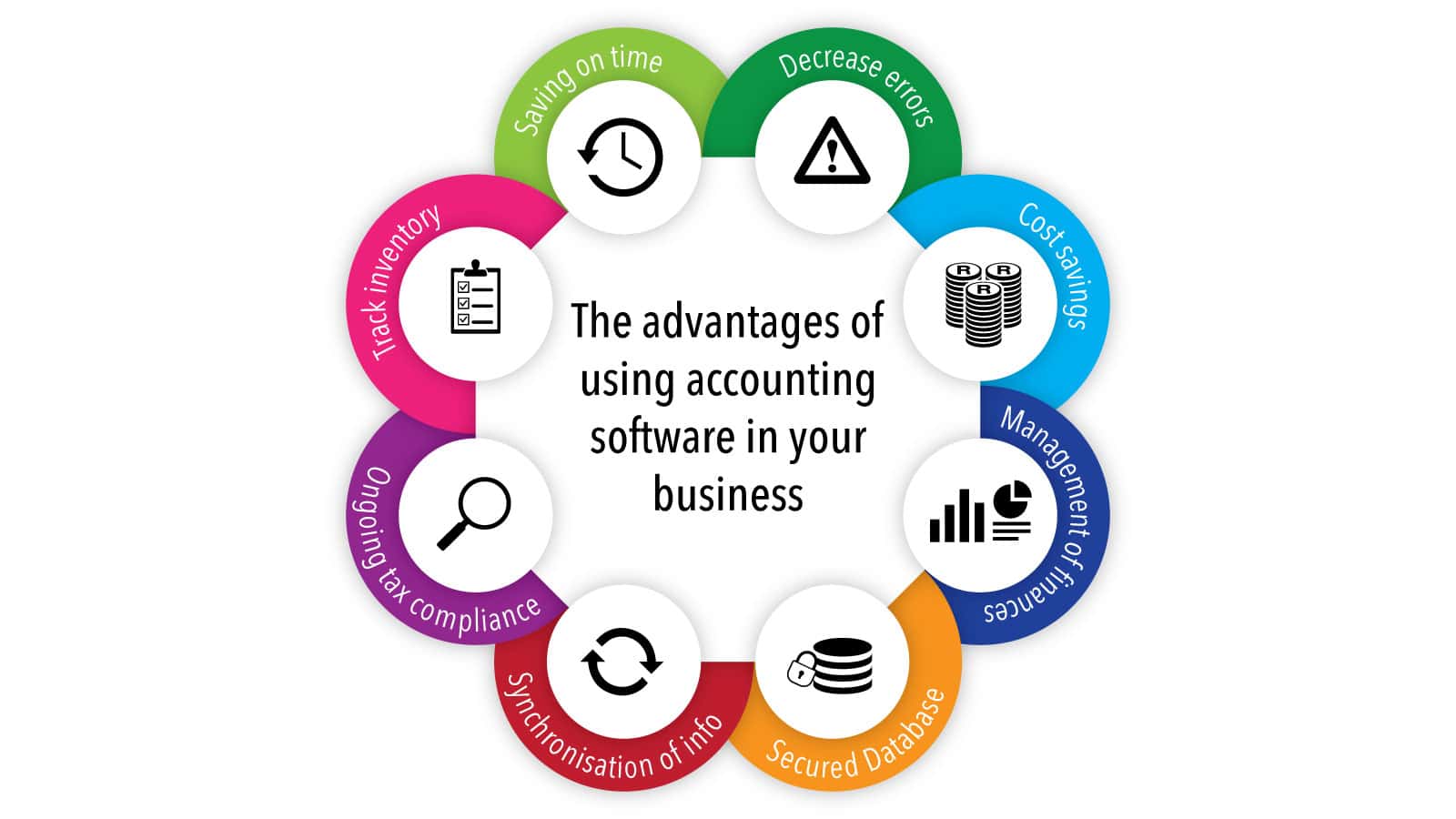 Benefits of Accounting System Software
Business efficiency
In conventional accounting systems, employees have to perform manual processes such as transferring data from one spreadsheet to another. Using online accounting software can save your company time and prevent mistakes. The company also has all transaction information in one centralized platform. As a result, you can easily see what has run out or gone into business, and you always know where to find this information.
Using accounting software helps to use resources in their accounting department efficiently and can reduce bookkeeping errors. With the Business Intelligence (BI) feature, companies can also gain a comprehensive insight into business operations, increasing their productivity and efficiency.
Simplify tax processing
Dealing with business taxes can be a complex process, as it requires you to keep track of all business transactions. The benefits of accounting software include making this process easier by ensuring that your business's financial details are in one place. In addition, this allows you to calculate company revenue semi-automatically instead of manually wasting time and effort working on the required information.
The software also offers industry and even country-specific solutions to comply with applicable laws and regulations. For example, a business accounting application for companies based in Indonesia must comply with Indonesia's existing tax regulations.
Accurate estimation and full financial transparency
That's one of the main advantages of online accounting software. Understanding in detail the patterns and trends of your financial performance will take a long time to resolve without a solid system. Accounting software helps you understand where to cut expenses or where to invest more. With a clear picture of your current financial status, you will find it easier to develop intelligent strategies and allocate resources in the right way.
Accounting and finance systems automate core accounting and administrative procedures and control your revenue framework, not shift financial management to external experts. They also reduce costs associated with printing and distributing documentation and storing sensitive data in a secure, monitored location.
Minimizes Errors
When calculations are done manually, there is a greater likelihood of errors since accuracy depends on the accountant's precision. However, using an accounting system automates the calculation process and can identify errors such as duplicates. This reduces the amount of time accountants need to spend correcting data and enables them to concentrate on tasks that require their expertise.
Gives High Flexibility
In general, web-based accounting software provides users with the flexibility to monitor their company's financial information and perform accounting tasks remotely. As long as users have an internet connection, they can access the software through a web browser.
Additionally, the software can be used on mobile devices such as smartphones and tablets, allowing users to view financial statements and carry out necessary tasks at any time and place, subject to permission settings set by administrators.
Also read: How to Find the Best Cloud Accounting?
Features of The Accounting System
Interactive dashboard
Visibility to your key accounting metrics and data is critical to running a business. Manage and access accounting procedures, streamline processes and improve data accuracy through interactive dashboards. Monitor your business finances such as income, cash balance accounts payable, and accounts receivable. Go all in and combine all your accounting and financial metrics on one platform in real time.
Cash flow monitor
Monitor cash flow conditions accurately and in real-time to avoid business losses. So as to speed up the decision-making process whenever and wherever you are easily. Present a report on cash inflows and cash flows out of the company in a certain period.
Bank reconciliation
Reconciliation is an essential step in ensuring the accuracy of financial data. It is no longer the era of manual bank reconciliation because it takes a long time and is prone to human errors. Automate the business reconciliation process with financial applications.
Complete financial report
Generate income statements, cash flow, balance sheets, capital changes, and more in seconds. This system also allows the creation of reports in various types of formats such as tables, graphs, line, and circle charts. Relevant financial information is presented in a structured and understandable form. These features help accountants organize expenses, budgets, and resources and then create reports for further analysis.
Budget management
Accounting software has the ability to integrate with purchasing management to simplify budgeting in order to track the income and expenses of a business. Serves as a method of monitoring and exercising control in managing finances. Accounting software can be integrated with Purchasing Management to simplify purchasing budget management and approval matrix settings. a process by which future income and expenses are decided to streamline the spending process
Automatic follow-up
Send automatic notifications to clients to complete payments according to the time your customers are not making payments before the due date. The invoice follow-up process is quite time-consuming. Send automatic notifications to clients to complete payments in accordance with the existing deadline. This can improve the smooth flow of company finances, even if you are busy and don't have time to manage it directly.
E-invoicing
Businesses must consider finance because it is very important and will affect the development of the business. business owners have the obligation to take care of a number of things, so they might pay less attention to the proper finances. Generate electronic invoices and send them to clients automatically as proof of payment. The business owner can personalize invoices from various components according to their preferences and create them in no time. You can also schedule previous invoices to be sent automatically later.
Conclusion
In conclusion, accounting software is a tool that makes it easy for business people to manage some business financial processes and automate various financial tasks appropriately. Therefore, choosing the right software can make the job easier for financial managers to be more productive at work.