Market segmentation is very important in a business. This is crucial in a business because it determines the right way of marketing products. This segmentation includes strategies that business people need to think about so that they can achieve their targets well.
Logically, you might think that market segmentation is not important. If the product you provide is made for all circles, you cannot focus on running the idea and don't have a primary target. This is what causes the business to not to run well, or even threaten to fail.
Therefore, here we describe an article about market segmentation you must know in preparing business success.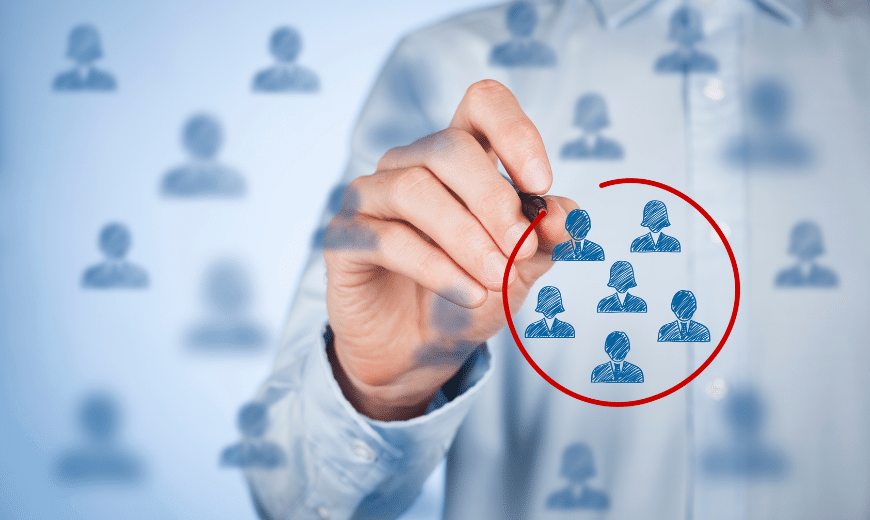 What is Market Segmentation?
You will not understand market segmentation's meaning until you know the definition of market segmentation itself. In general, market segmentation is a company's strategy to group the characteristics, purchasing power, location, and needs of the target market with the products and services provided. In addition, this segmentation also requires an in-depth process and analysis to achieve the expected targets.
As in archery activities, you need to set how much power you need to use to shoot the target based on its distance.
Market Segmentation: Benefit for Your Business
Market segmentation in a business has many benefits. So, we will explain what are the benefits of this market segmentation.
1. Marketing ideas are more focused on certain things
With segmentation, the company's focus is not divided into things that are not important. Therefore, they will be able to run and develop ideas according to the specified segments.
2. It is easier to set up the product with market segmentation
After mapping segments, the company will be able to improve the quality of the product and can ensure its products become a solution for customers. So, it is easier to set up the products and services.
3. Make it easier for companies to manage expenses
The company will be easier to manage expenses because they have mapped the segment before, so there is no need to spend excessive costs.
4. Compare similar markets to your business
By segmenting, you will know the characteristics, purchasing power, and needs of customers have a variety of sizes. So, you can make a difference by grouping customers based on how often they buy your product.
Market Segmentation: Objectives
In its application, market segmentation has a purpose. At this time, we will explain some of the objectives of the application of market segmentation:
1. To improve consumer service
Quality of service is an important aspect for customers. So, with this segmentation companies can find out the form of service they will provide after segmentation.
2. Determine the right marketing strategy after market segmentation
The company is able to carry out marketing strategies more purposefully because companies already know their market segments and can determine prices, distributions, and suitable promotions.
Types of Market Segmentation
1. Behavioral segmentation
This segment distinguishes customers according to their behavior in a product or service. Besides that, some of the things that include this segmentation are customer loyalty, idealism, knowledge, and customer response to a product or service.
For example, you provide a product in the form of a bag. Then, you can provide product offers on social media, not marketplaces. Because usually, customers give loyalty there.
2. Psychographic segmentation
This segmentation groups customers based on consumer psychology. So, business people will group based on hobbies and customer interest in something. Obviously, this allows you to easily provide and improve the quality of the products available.
3. Demographic segmentation
This segmentation groups customers by age, gender, occupation, education, and even target income. Therefore, this includes a segmentation process that is quite complicated because of the broad target market.
4. Geographic segmentation
This includes the residence or domicile of the target market. So, this segmentation aims to match the location of the business with the target business. For example, you provide products in the form of luxury cars. So, your target market is people who live in big cities.
5. Seasonal segmentation
This type of segment is not done by all business people. So, you need to know if your business needs this segmentation.
This segmentation is important for businesses that are likely to be crowded at certain times. Suppose an Event Organizer will be crowded with customers when on holidays such as weekends or holidays.
6. Culture segmentation
This segmentation identifies the social and cultural patterns of customers. In addition, these aspects include social class, race, and societal norms within the scope of the market.
How to Determine the Right Market Segmentation
By segmenting the market in more detail and accurately, the greater the chances of marketing success for your business. So, after knowing the basics regarding market segmentation, it's time for you to immediately determine how to do that segment. Here we summarize for you the right way to determine market segmentation.
1. Collect data that suits your business needs
You can get the data through surveys, discussions, even go directly to the field to get the appropriate variables.
There are several things that you need to prepare to collect this data, including questionnaires, brand awareness, how to use products, and media respondents.
You can use Survey Management Software to facilitate survey activities and reach more respondents in the shortest amount of time.
Read: The Best Ways to Build Your Brand Awareness
2. Analyze the data you have obtained
After getting the data, it is important to make sure that the data you get is accurate to be processed into a mature strategy. There are two analyses that you can do, namely: factor analysis (to look for variables with high correlations), and cluster analysis (knowing the difference in characteristics of each market).
3. Arrange the data you have obtained to find out the appropriate market
By grouping and forming data, you can determine the product that suits your target market.
Procedures in Market Segmentation
To achieve the right segmentation, there are also procedures that you must do in applying the process. The procedure is as follows:
1. Survey stage
The first procedure you do is an exploration or survey stage. In this form of exploration, you can determine and organize yourself, either by conducting interviews, spreading questionnaires, and so on.
This procedure aims to obtain data about people who exist in certain market categories. The data includes information on their interests and motivations for a product.
2. Analysis stage
After getting the data of potential customers, you can not directly process it. It is necessary to do the analysis first with this stage analysis procedure. You need to analyze what underlies the interests and motivations of potential customers towards a product.
3. Profiling stage
This procedure is a procedure where the company identifies several groups of consumers. This procedure refers to survey data previously obtained and equipped with data from consumer analysis.
After doing this procedure, you will know the people you can target in your business.
Conclusions
For information, a marketing process can not run well before your company segments the market. The marketing process without segmentation only wastes the company's costs because it will not get maximum results. So, it can be imagined how important this process is in business activities that will run.
By knowing the data that suits your business, you can improve the quality of your products to better suit the needs of your customers. Use Survey Management Software that will provide convenience in meeting your business needs efficiently, simply, and modernly. Together with HashMicro will provide a pleasant and number one service experience through the best ERP program for your company.