The holiday season is still a few months away, but if you want to maximize your sales during the holiday shopping season, then you should prepare your promotional strategies in advance.

The months of December and January (Q4) are often used by most retailers to use offers and promotions in order to lure as many potential buyers as possible. In order to outperform other sellers, you should start planning your holiday marketing campaigns now.
The following are some strategies that you can implement.
1. Utilize sales data from last year
Firstly, you have to look at your historical sales data. This way, you can determine who to target, when to start your marketing campaigns, and what kind of content or promotions you should use in this year's holiday shopping season.

Identify which of your previous marketing strategies (email marketing, social media ads, or even blog content) performed best over the last year, then optimize them by giving them holiday flavors.
2. Forecast your inventory needs
In addition to checking historical sales data, you should also take the time to view your inventory reports from the previous year.

Holding too much inventory without considering customer demands is an unwise move, but having too little inventory will only slow down your order fulfillment process.
Therefore, it is very important to forecast your inventory needs to enable you to determine the ideal number of stocks you should own, which items you should stockpile, and which ones you should stop purchasing from your suppliers (slow moving stocks).
3. Respond immediately to cart abandonment
It is always disappointing to see abandoned shopping carts on your e-commerce site.

Online shoppers (especially those who are not your regular customers) are likely to have several tabs open while searching for similar items and comparing one online store to another. They might have just gotten distracted by something and intend to continue the transaction later or they truly did abandon their cart in lieu of another option.
This is the perfect time to jump in and find out why. Was the checkout process confusing? Was it because they couldn't find their preferred shipping method?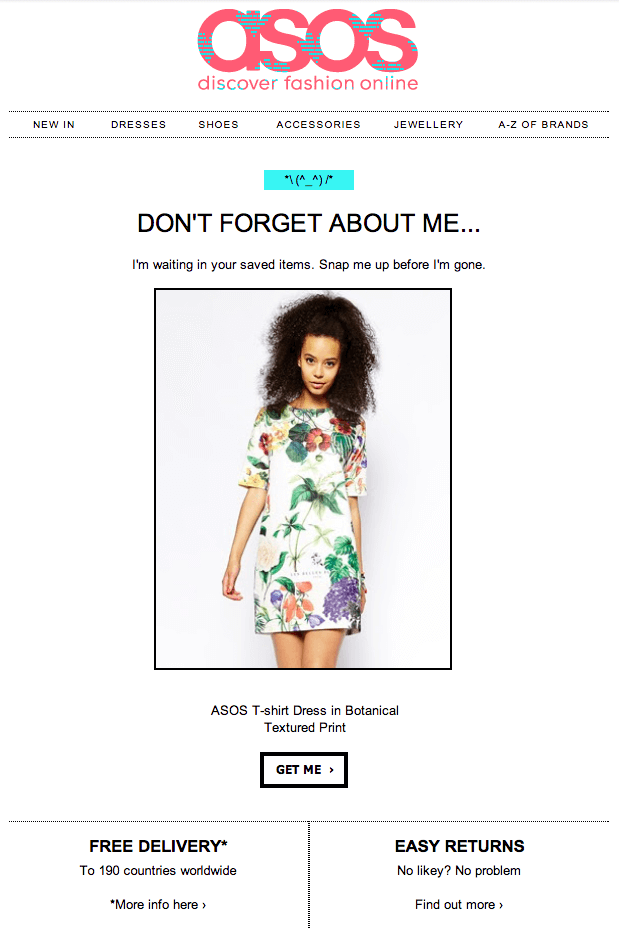 With a marketing automation system, you can automatically send reminder emails to those who abandoned their shopping cart. You can personalize and customize the emails to encourage your potential buyers to complete their purchases.

Make sure that the messages you send are incredibly persuasive, exquisitely concise, and extra polite. Provide clear CTAs (links that bring them back to their saved items) so as not to confuse your prospective buyers.
4. Create a sense of urgency
Creating a sense of urgency is a great way to attract more customers to buy your product during the holidays. No one wants to miss an interesting offer. When you put a deadline on a specific action, people automatically lean toward taking that action without hesitation.
5. Make your promotional campaigns attractive
Holidays are the time when people want to satisfy their shopping desires. However, this does not necessarily ensure that you can double your sales, considering other retailers also try to put extra effort into their marketing strategies. Therefore, you must be creative while curating your marketing campaigns.

Here are a few ways to do so:

Provide combo offers that only last during the holidays

Update your social media presence with a holiday feel

Offer free shipping specifically for the purchase of certain products

with a minimum spending threshold

Send personalized emails to your repeat customers & offer products that suit their preferences
6. Offer special discounts for repeat customers
Discounts surely can increase sales quickly, but if done without the right strategy, they will only result in losses. So, you need to be smart in discounting.
The right way to discount products is providing personalized offers to your loyal customers based on their categories; the most frequent buyers, medium spenders, infrequent buyers, and so on.

If you have a customer loyalty program, then you can give discounts according to your customer membership tiers (for example: silver, gold, platinum, etc.).
7. Spice up your retargeting campaigns
In addition to providing personalized offers to your loyal customers, you also need to pay attention to your retargeting campaigns. Your email subject lines should use clear language alluding to "we miss you" or "where have you been?"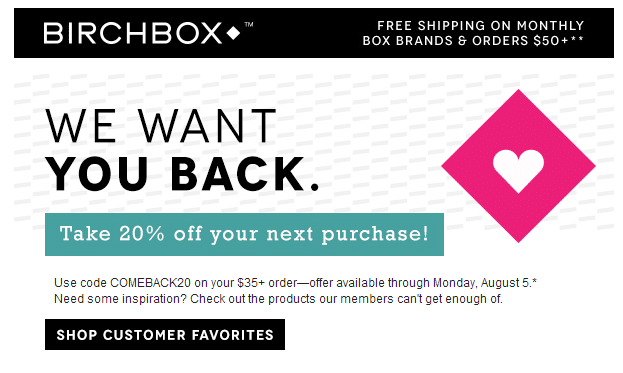 Since your customers may haven't bought in a while, you should display all the important information "above the fold."