Owning a successful retail business with increasing revenue over time is a goal of many retailers. However, the intensify of rivalry among competitors in the industry requires retailers to rack their brains in order to be successful. In order for your retail business to be at the forefront, you need to know the right strategies to handle it.
You'll be able to determine better strategies to manage your retail business once you've learned about the common mistakes that you need to avoid. Here are seven common mistakes that can ruin your retail business.
Table of Contents
1. Not Knowing Customers Well
What do you expect from your retail business if you don't even know your customers well? Many retailers don't want to bother to know what their customers really want, so they keep selling the wrong products. In another case, some retailers have been marketing to people who don't even have any interest in buying their products . How could this happen? The answer is wrong target audience. Before starting a retail business, you need to determine your ideal prospect based on several factors such as demographic traits, psychographic characteristics and behavioral actions. Don't be careless in targeting your potential customers. You just need to focus on qualified customers who have the potential to buy your products.
2. Choosing a Wrong Location of Retail Business
Your store location is very influential on your retail sales. Choosing a location that is not strategic won't help you bring many visitors. However, choosing a highly strategic location in which your competitors are also trying to attract the same audience won't make things better either, unless your products offer more competitive prices and value to the customers. Therefore, we recommend that you do some research on locations that are suitable for your store. If you are hesitant to open a physical store, you can consider selling your products online.
Also read: How to Successfully Manage Multiple Retail Stores in Different Locations
3. A Lack of Creativity
You won't take your retail business to another level if you just rely on conventional marketing strategies. If you want your store to be visited by many people, then you should be able to "fetch" them. You can do it by creating your own online store, advertising on search engines, creating engaging social media content and many more.
4. Negative Messages in Ads and Products
As a retailer, you should be aware of social issues to avoid any mistakes in delivering messages through your advertising or products. If you want your brand to be rated well by public, then you should manage to build a positive brand image through the ads and products you sell. Make sure there are no negative elements such as racism, sexism, discrimination, violence, or even political elements in your advertising and products.
5. Poor Inventory Management in Your Retail Business
Inventory management is one of the most important factors that retailers need to pay attention to. Negligence in stock management will only ruin your business efficiency. You need to have a good strategy for optimizing your inventory, so you can always meet consumer demand and be in control of your finances. Make sure that your stock levels are always adequate, neither too low nor excessive.
6. Offering Too Many Discounts
While promotions can help increase sales, you should know how to use them without harming your business. Offering too frequent discounts at too low prices will even hurt your business further. Remember, that low prices are often associated with low perceived quality. We recommend that you first learn the sales tricks and tips that will help you boost your revenue.
7. Taking Customers for Granted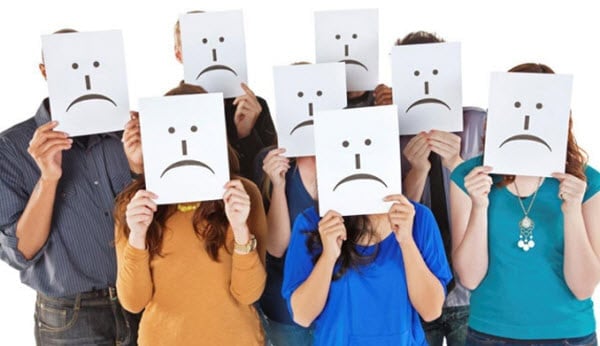 Besides negative ads and products, bad attitudes of your employees can also give a bad image to your business. As a retailer, you are obliged to educate your entire staff to be good brand ambassadors, especially those who come face-to-face with your customers. You don't want to lose your most loyal customers due to unfriendly and insensitive staff, do you? In addition to providing training and being a good example to your staff, you should also be able to provide flexible customer service that can manage various questions and complaints of your customers. Thus, you will gain their confidence and you can also further improve both the quality of service and the products you offer. To help you deal with your customers more easily, you can also opt for a customer relationship management system designed specifically for the retail industry.
Do you know of any other major mistakes that retailers make? What other tactics do you use to avoid these most common mistakes? Share your opinion in the comments below!