Indonesia's current economic growth is apparent through the proliferation of industries in various regions. This pushes business actors to compete more aggressively in quality, quantity, pricing, and performance. The increasingly intense rivalry in the business world, particularly in the textile industry, has a significant impact on the company's existence. Companies may compete in the market by carrying out their operational tasks as effectively and efficiently as possible by employing superior manufacturing ERP software. You can also get a price calculation for HashMicro software based on your business requirements by downloading this pricing scheme here.
Related Articles: How Manufacturing System Helps Textile Industry?

Table of Contents
Learn about Textile Industry Inventories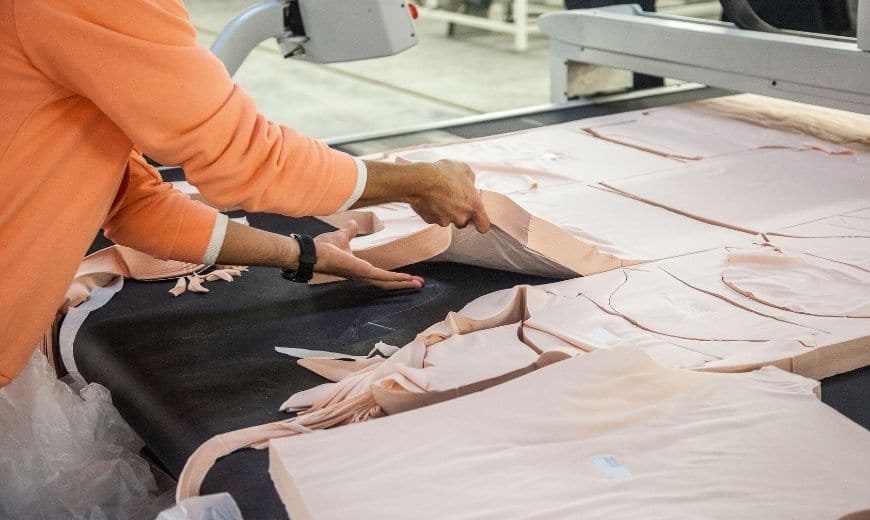 Inventory is a translation of the word "inventory," a complete listing of merchandise or stock on hand, work in progress, raw materials stock, finished goods on hand, etc., made each year by a business concern. This aims to avoid scarcity during manufacturing or the lack of finished goods for sale. In general, inventory is a product that has been held or used for processing or sale in the future. Raw materials stock stored for processing, items in progress or semi-finished goods, and finished goods stored for sale or processing are all examples of inventories.
Recognizing Raw Material Inventory Issues in The Textile Industry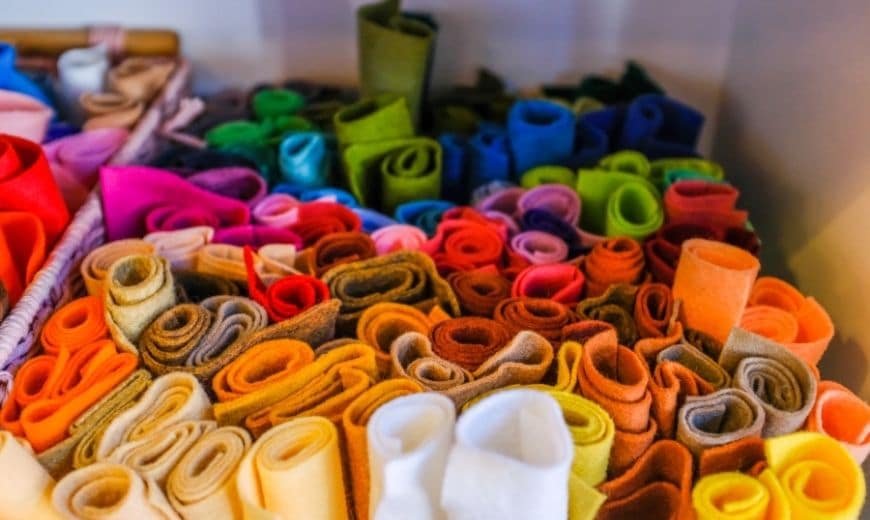 Every industry is bound to face some kind of obstacle or problem. The textile industry frequently encounters the problem of stock or inventory because inventory has a significant impact on the production process of textile companies. The following are some of the raw material supply issues that the textile industry frequently encounters :
Outside the warehouse, raw material inventory is piling up.
Many textile enterprises face storage constraints for raw materials stock since the warehouse space is insufficient to accommodate the inventory of these commodities, forcing them to keep them outside the warehouse. As a result, the quality of textile goods suffers.
Controlling raw supplies is tricky.
Many textile industries still use manual methods to obtain raw materials. In general, the stock of raw materials will be ordered if it is running low and does not meet the standards for further processing. Order times cannot be scheduled precisely because each order is unique in quantity and time.
The Application of a Manufacturing ERP System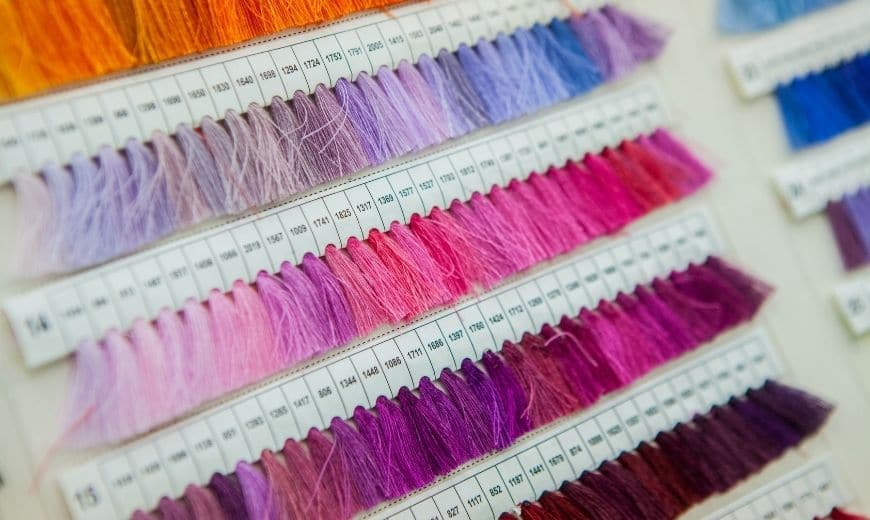 With the challenge of stocking raw materials in the textile industry, you cannot control every production process manually as a textile industry participant. You require a precise solution to improve the management of raw material inventory in the organization so that the management of your textile industry raw materials can operate automatically and efficiently. As a result, we can offer a solution to help you manage textile raw materials. You can use HashMicro's most advanced manufacturing ERP system. Inventory of raw materials in your company can be successful and efficient because of the increased capabilities provided by ERP software creation. So, what are the specific benefits and applications of the features offered by this cloud-based manufacturing ERP software? Here's the complete explanation.
Optimizing the stock level of raw materials
Raw material inventory management aims to prevent having too much or too little raw material inventory. Because excessive inventory results in costly storage, maintenance, and capital expenditures when employing borrowed money. In addition, there will be great danger if the inventory of goods is poor or of low quality. If the supply of goods is insufficient, the company will not be able to operate at total capacity. In addition, delivery to consumers will be delayed and increase the prospect of customers switching to competitors. As a result, the company's raw material inventory must be optimal. For example, the inventory must be as great as the necessity. You can use the best manufacturing ERP system with inventory and warehouse modules required.
Organizing raw material stock orders
The purpose of implementing a manufacturing ERP system in the textile industry is to avoid companies ordering too many raw materials. This can result in goods being stored outside the warehouse. You can quickly identify when to reorder raw material inventory and when the company should place the following order. You can do this by using the inventory module provided by the manufacturing ERP system. With this system, you can ensure that there are no more textile raw materials that accumulate outside the warehouse.
 Increase inventory control
Inventory control utilizing a manufacturing ERP system is critical in the textile business. This happens because the climate and temperature of the storage space have a significant impact on the goods and their place of storage. If the company's inventory control is poor, the company's operations can stop. This resulted in inventory control using manufacturing ERP software to reduce costs and maintain goods. With HashMicro Manufacturing System's demand forecasting feature, you can avoid producing too much or too little.
Conclusion
As an industry participant, you must leverage technology to ensure the long-term viability of your textile firm. This will make your textile business operations more manageable. Still, it will also reduce the dangers and impede your operations. Inventory and raw material storage issues are common occurrences in general. However, you can deal with this by utilizing Singapore's best production system, namely the HashMicro manufacturing system. Learn about the software pricing scheme calculation beforehand to fit your budget.