Developed technology for everyone to be involved in technology that moves faster and faster. Many tools that develop into digital devices with more practical and dynamic applications can also be easily accessed in only one mobile device that we have.
The facilities produced by this technology are also considered by business people. Many businesses then become digital businesses, and financial technology (fintech) as another form of our banking system or financial business.
The same thing can be found in the world, where banners and billboards can not only be found in open spaces in our surroundings, but can also be done in the form of digital banners with internet technology.
The development and sophistication of this technology can not only be used in the financial and digital internet business. However, it can also be grafted and implanted in food businesses that are engaged in industry that will make it easier for restaurant owners to provide good service to consumers. As with connecting the following features: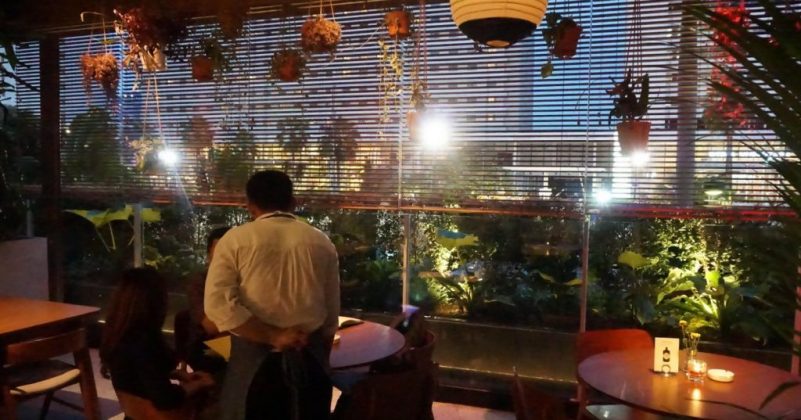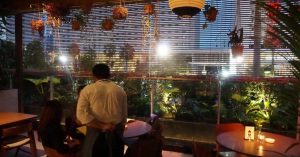 1. Using Software
Software developing in the world has helped many people become easier. Combining customer convenience and ease of ordering, as well as ensuring good resources and management where all are synchronized automatically in one software.
Using the software used in the device will make it easier for managers to do management for them, and also provide optimal service and guarantee customer satisfaction. A future story about food industry governance going forward. This will be an attractive choice for food industry players who want to develop their restaurant to become more futuristic.
2. Order Menu Using a Tablet
The method of ordering food menus has changed to be simpler by using a better one using a computer, that can be using tablets that are already available at each table with a varied menu list.
Integrated with the ordering E-Menu method using this tablet will provide new experiences for customers with easier and more practical access. Consumers can also provide direct reviews of the food or drink they ordered, which also helps them to improve their services.
The E-Menu system embedded in the tablet will also be integrated directly with the "Kitchen Display System", which will enable staff to manage customer orders. In addition to measuring the time in presenting orders, staff can also provide food that is in storage, allowing them to plan food requirements.
3. Sophisticated Coffee Machines
Latte art has become its own art in the world of coffee, many unique images can be presented by baristas with foam designed in a glass of coffee. Well, from this latte art, because of technological sophistication, it not only presents a two dimensional photo patterned with flowers or swans, but can present personal photos in original forms such as photographs. Complete with the colors it displays.
This image will be processed by a high tech machine, where it can run photos on one device available on the machine. The only technology in business that we can meet for example in various places.
4. Using a Robot Technology
Japan and America have used robots as waiters in some of their restaurants, even for cooking, which can be used in the same way, as well as tastes that are equally delicious.
Involving the robot to carry out the service process makes it easier for the manager to reduce operating costs by reducing the number of employees, as well as the cost of food production. In addition, using robots will also attract customers to visit these places by feeling curious to gain experience with the robotic devices they have.

5. Food Services with Walking Rails
The futuristic restaurant concept that has also been tried a lot in well known restaurants is to use all the advanced technology devices with a fully automated service process. Starting from menu ordering, payment, to serving food.
Customers only need to sit down and order the food menu they want through the available tablets, then wait for their food through the running tracks that are available at their respective dining tables.