As one of the most developed industries today, manufacturing companies have an extreme need to manage business processes that require large groups to handle. Manufacturing businesses also need accurate data that companies generate in real-time to help you identify which areas need improvement. A comprehensive manufacturing application can help you achieve real-time data. Furthermore, it can help predict consumer demand and the profits generated. In addition, accurate data can help you find ways to save costs and increase factory productivity. In other words, the best manufacturing system will allow you to streamline your production processes.
Download Now: Manufacturing Software Pricing Scheme Calculation
With the many needs of the manufacturing business, you can get help from integrated manufacturing software for your manufacturing business. You can more easily achieve all of that with the help of automated solutions. Before choosing the best manufacturing software, you can get the pricing scheme calculation. The following is a list of software that will be very useful for your manufacturing business.
Table of Contents
Manufacturing Software
This one is the most essential software system for manufacturing companies. This system is specifically designed to automate complex and repetitive processes in manufacturing facilities. Furthermore, the right manufacturing software makes it easier for manufacturers to eliminate non-value-added processes, remove unplanned downtimes, and prevent bottlenecks in the production process. In addition, it also can optimize scheduling and resource allocation regardless of the plant location, have complete visibility of the entire manufacturing process, and adhere to quality standards.

The modern manufacturing system features include:
Manufacturing Order

makes it easy for manufacturers to provide instructions needed for manufacturing work, including determining the products to be made, the quantity of the products, production routings, and the commencement date

Work Order

manages work order information and determines the checklist for each task in the work order

Order Planning

enables manufacturers to manage and change production schedules and plan the resources required in the production process

Bill of Material

helps manufacturers create production formulas or determine the components needed in making a product

Routing

determines the sequence of routing for products and work orders and manages complete routing information such as BOM codes, work centers, machine IDs, workforce names, duration types, and more
Download Now: HashMicro's ERP Software Pricing Scheme Calculation
Inventory Management Software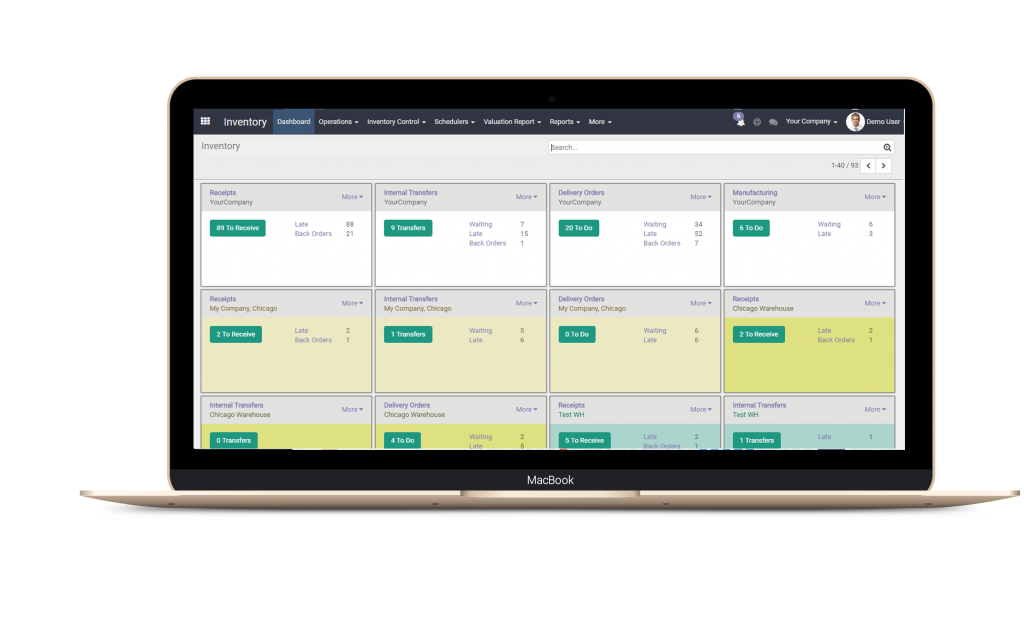 Manufacturers need inventory management software to help them ensure materials are always at sufficient levels to prevent downtimes in the production process. Furthermore, good inventory management software systems allow manufacturers to manage their inventory across multiple manufacturing plants. It is because they can monitor stock availability and allocate all resources through one system.

Here are some main features of an advanced inventory management system:
Stock Level Managemen

t helps inventory managers to set minimum inventory levels and push notifications to prompt timely reordering

Procurement Management

enables manufacturers to automatically reorder certain materials to suppliers when they are running low

Supplier Management

manages complete information of suppliers, making it easier for manufacturers to find the best deals

Forecasting

allows manufacturers to identify high demand and profitable products as well as forecast future material needs so as to avoid unnecessary purchases
SCM Software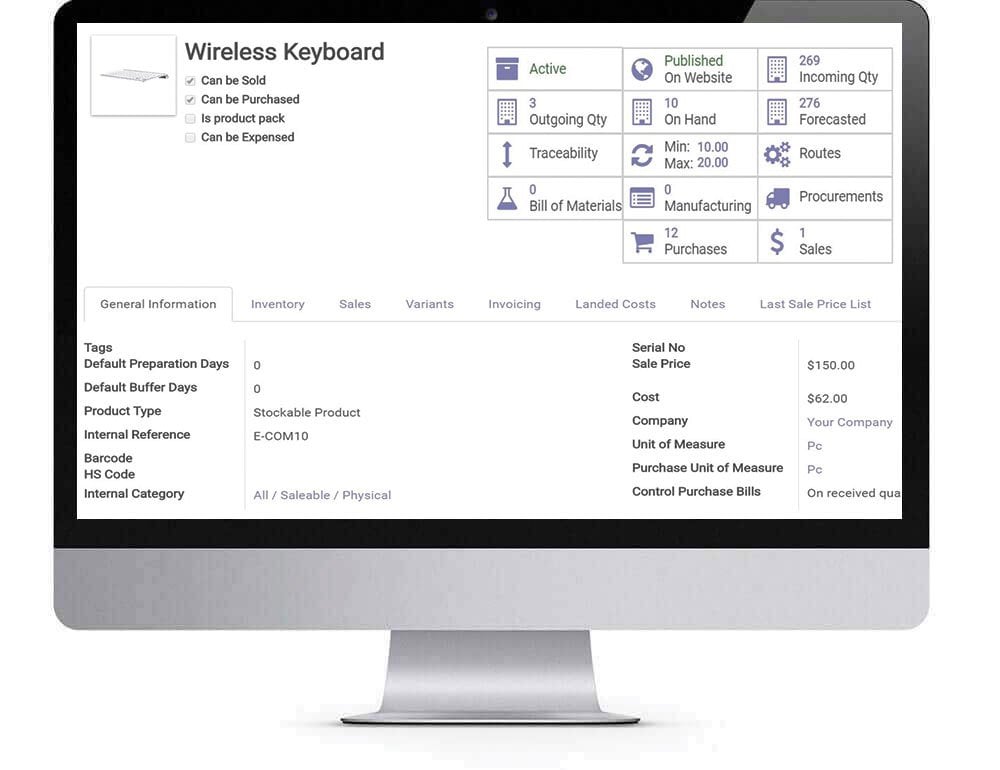 Supply chain management is a systematic approach to managing the distribution of goods from raw material suppliers, through manufacturers, and finally to consumers or end-users. Furthermore, manufacturing businesses need supply chain management (SCM) software to streamline their supply chains, from ensuring raw material availability, communicating with suppliers, controlling purchasing costs, to ensuring that goods are delivered on time.
The main features of a sophisticated SCM system include:

Order Management

streamlines order processing by eliminating various obstacles, preventing errors, expediting invoicing process, and ensuring timely payment

Inventory Management

simplifies inventory tracking, ensures availability of raw materials and finished goods, and controls purchasing costs

Shipping Tracking

helps manufacturers ensure orders are sent to customers on time and allows couriers to update the shipping status

Planning and Forecasting

provides comprehensive insights to help manufacturers avoid unnecessary purchases, shortages, and overstock, and forecast future inventory needs

Return Management

facilitates the process of returning goods to consumers through effortless steps
CRM Software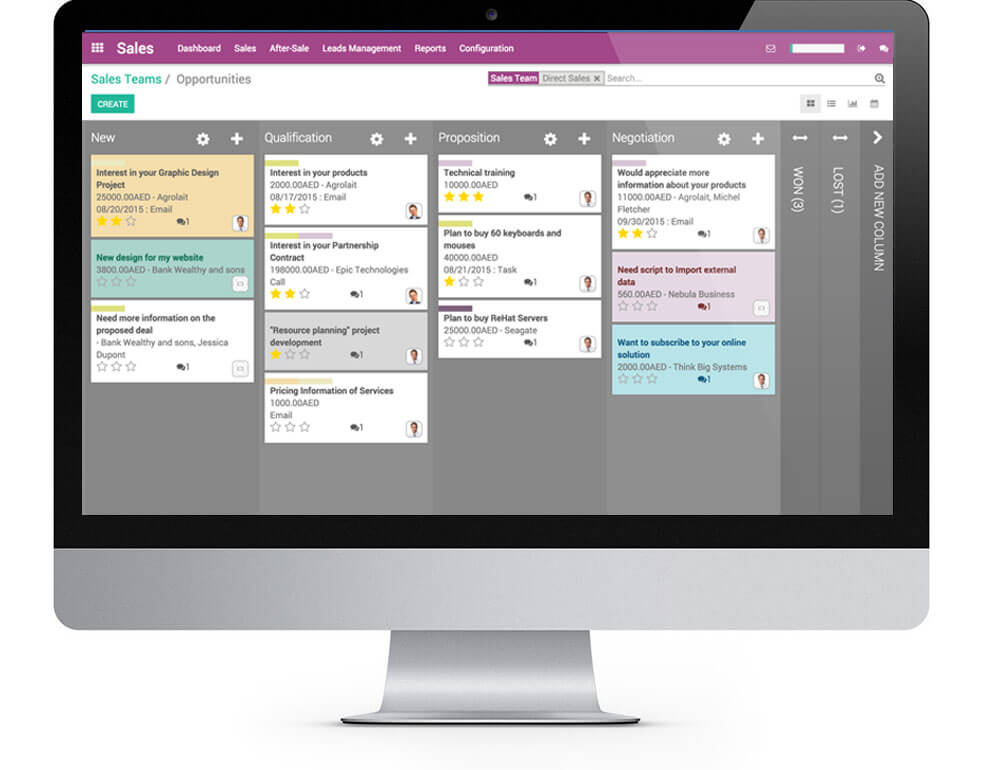 The manufacturing industry has undergone a dramatic transformation for years. Previously, manufacturers responded to whatever the customer needed. Today, they are becoming more customer-centric. Instead of waiting for customers to tell them what they need, manufacturers can now forecast what will be in demand within the next few months. In addition, you also can use techniques such as lean manufacturing and automation to meet that demand.

CRM systems can help manufacturing businesses analyze consumer behavior more easily through real-time and complete sales data and focus on the best opportunities.

Here are some critical features manufacturers should look for in a modern CRM system:
Customer Database Management

makes it easier for manufacturers to ma

nage the details of their prospective and existing customers

Sales Pipeline Management

allows the manufacturing sales team to create and monitor sales pipelines, update the lead and sales status, and analyze opportunities

Email Marketing

enables the marketing team to create and personalize campaigns to leads and customers according to their segmentation

Sales Reporting

helps manufacturers gain insights into their sales profits and losses, analyze the behavior of customers and leads, figure out sales turnover, and so on

SalesForce Management

helps sales managers distribute prospective customers to the right salespeople while monitoring their performance
HRM Software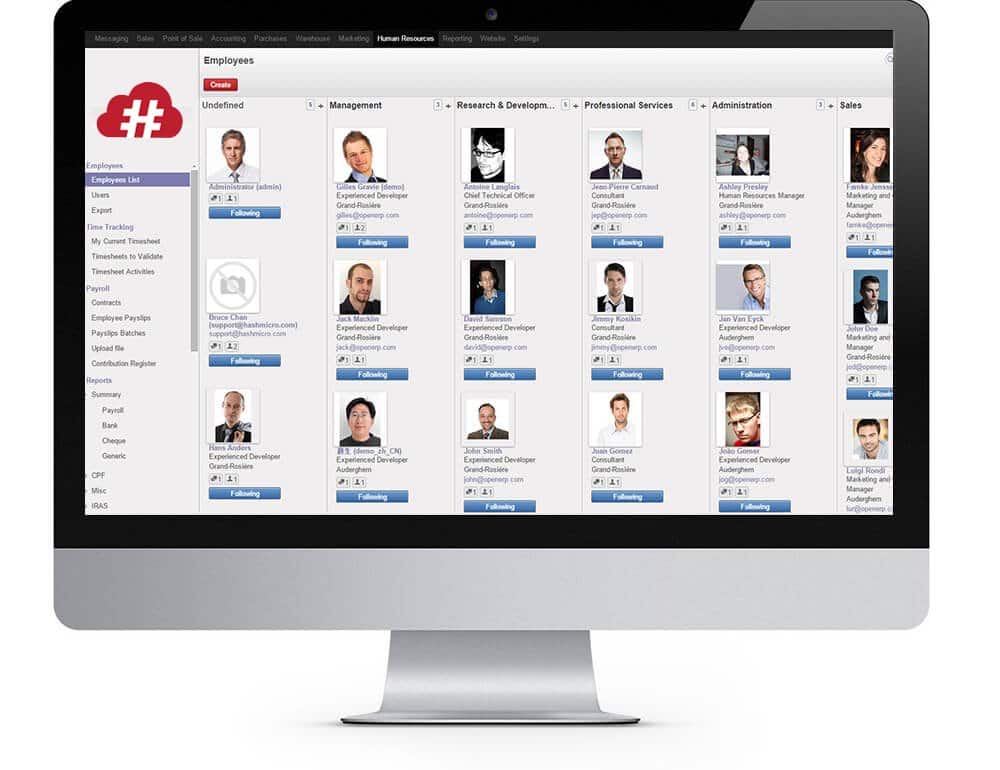 Employees are one of the most important assets in the manufacturing business because they are the ones who keep the production process running. Therefore, it is very important for the company to ensure its welfare. Implementing HRM software can help manufacturing companies meet their employee needs. Furthermore, companies can also calculate the HRM software pricing scheme before deciding to implement them. 

Here are the main benefits of HRM software systems for manufacturing companies:
Manage employee salaries based on their working hours

Keep track of employee attendance and leaves

Facilitate employee satisfaction surveys and performance appraisals

Ensure smooth recruitment process for future production planning
Conclusion
Many types of software will be beneficial for your manufacturing companies, such as manufacturing, inventory, SCM, CRM, and HRM. Each of these software has its uses that can help efficiently facilitate your manufacturing business's performance. For maximum performance, you need to have all the software in one integrated system. If you have software with a separate system, you will only take a lot of time and cost. Therefore, you need to choose software that provides complete modules and features in one system, such as the best Manufacturing Software from HashMicro.
Therefore, Hash Manufacturing Automation is the right solution to simplify the production process of manufacturing company activities. This system is user-friendly and easy to operate. It also can help manufacturers simplify their production planning and report generation accurately. In addition, this software is a complete manufacturing system because it is connected to other systems, such as accounting, procurement, CRM, Inventory, HRM, and Assets. This advantage will save you time and cost so that the performance of the manufacturing business becomes more efficient.
HashMicro's Manufacturing ERP software consists of the aforementioned software components. It simplifies your daily manufacturing operations. Get a special discount of 10% on our complete ERP system by entering the promo code "Hash10" in the inquiry form.