The retail industry is an industry that is constantly changing rapidly, as is the technology. Retail technology is a technology that can facilitate retail business processes to improve the performance of a retail business.
As a retail business owner, you need to be able to race against those changes for you to survive such a high level of competition in the industry. You can't accurately predict the retail industry, but at least you can get a good picture of what will happen in the next few years by looking at the retail technology that is popular today. Therefore, you can use retail POS software, one of the technological developments to facilitate the management of your retail business. The software can manage all transactions and all your retail branches with one application.
Keep in mind that you don't have to adopt all the retail technology trends mentioned in this article, but some of them are worth considering.
Table of Content
1. AR & VR
Augmented Reality (AR) and Virtual Reality (VR) are increasingly popular among retailers this year. Both technologies are considered capable of delivering great customer experiences and also attracting more visitors.

VR allows visitors to enter "another world" and make them appear to be there, while AR presents a variety of additional visualizations in actual reality, usually in the form of images, text, moving objects, and so on.

Therefore, some retailers that use these two concepts are Amazon, IKEA, Zara, and Adidas. Zara provides an AR application that allows visitors to get visual information about the price of clothing and even see how the clothes are worn by the models just by focusing their smartphone cameras on certain areas of their stores.
Adidas carries a different theme through VR. The multinational sportswear manufacturer presents an in-store experience on its website through a 360-degree video. Therefore, customers can even view detailed information about their products and immediately buy the products they want without having to close the video.
2. Shipment Trackers
Today, most of online retailers have enabled their customers to track the shipping status of their orders through their mobile apps. In the past, only shop owners could track couriers. Now customers can do the same. In addition, they are providing a shipment tracking feature for customers is one of the best strategies to improve their satisfaction.
3. Voice Search
Customers tend to choose shopping methods that they think are most practical. One of the shopping methods that are currently most popular is voice-based shopping. Through applications like Google Home, Amazon Alexa, and HomePod, customers are only required to mention or request the products they want and then they will get various references in seconds.

If you want your store to be referred by Google Home, the first step you need to take in improving your SEO. Check out the following video to get tips on how to optimize your website content for the voice search revolution.
4. BOPIS
While it is true that e-commerce continues to grow, physical stores are still in demand by consumers. According to a survey conducted by TimeTrade, 85 percent of consumers prefer shopping at physical stores rather than online. However, most of them did not immediately come to physical stores to shop. They usually would search for products online, then buy them at physical stores.

Currently, many retail stores are utilizing this phenomenon by adapting the BOPIS strategy (Buy Online, Pickup In-Store). They let their customer's purchase or place orders on their websites and pick the orders up at their physical stores. Some of the major retailers who pioneered this tactic are Target, Lowe's, Walmart, Nordstrom, and The Home Depot. Therefore, currently around 86% of retailers are using this strategy.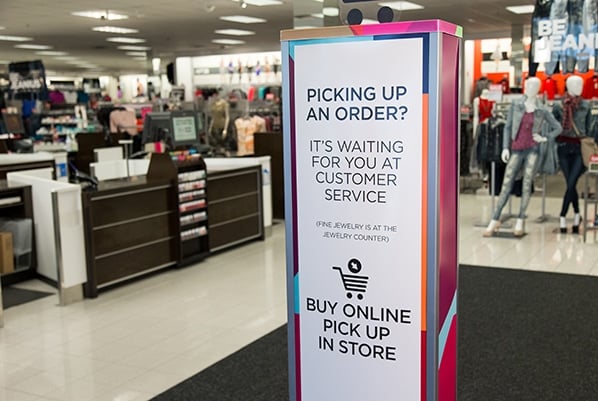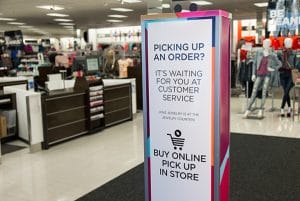 5. Self-Service Kiosks
Nowadays, self-service kiosks aren't only used in cafes and restaurants, but also in retail stores. The machines are intended to provide more satisfying shopping experiences for customers. Therefore, by using self-service technology, customers can check item availability, find the right size or color of the products they're buying, and even make payments by themselves. That means, no more long queues at the checkout.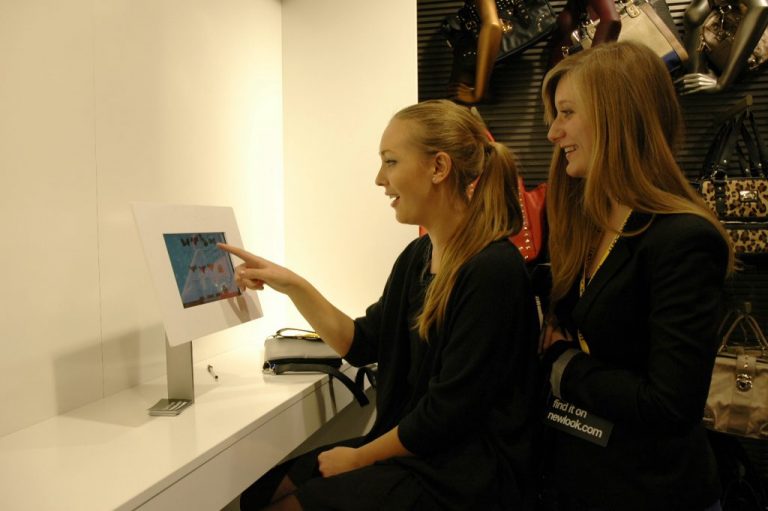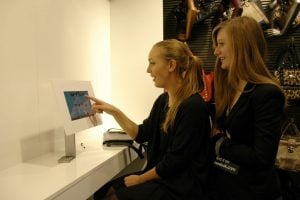 6. Cloud POS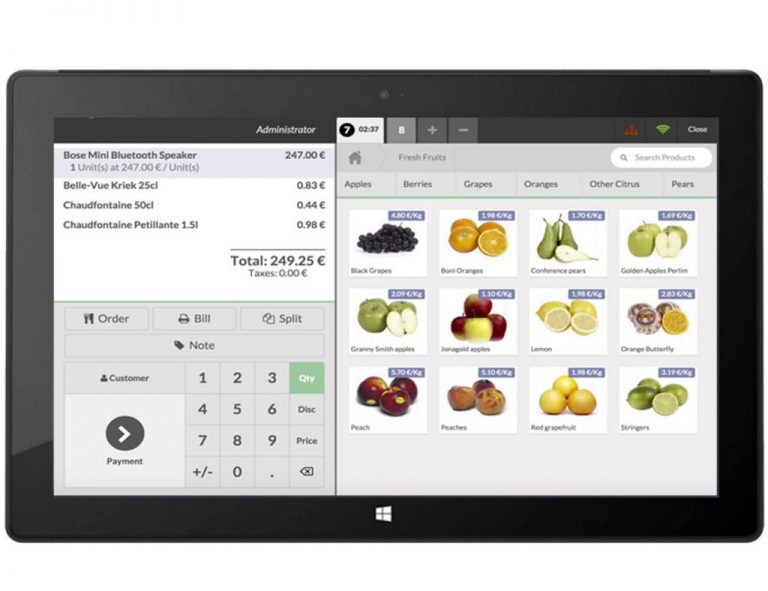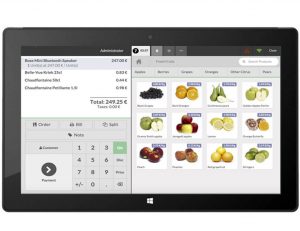 Cloud POS is still one of the top retail technology trends this year. Not only does it help retailers speed up the checkout process, but also stores important data such as customers' credit card details more safely. Staff doesn't have to rely on cash registers, because they can manage payments with their smartphones or tablets even when the power is out. This software is also an affordable option for small businesses.
The famous CLOUD POS is HashMicro's Cloud POS. This POS is one of the best POS in Indonesia. This is because the features in HashMicro POS are more complete than others.
Also Read: The Rise of Cloud POS Software Systems
7. Marketing Automation
Now more and more retailers are realizing how significant automatic solutions are to the efficiency of their business processes, including marketing. The more customers they have, the more complex the campaigns they have to create, as their customers have different characteristics and preferences.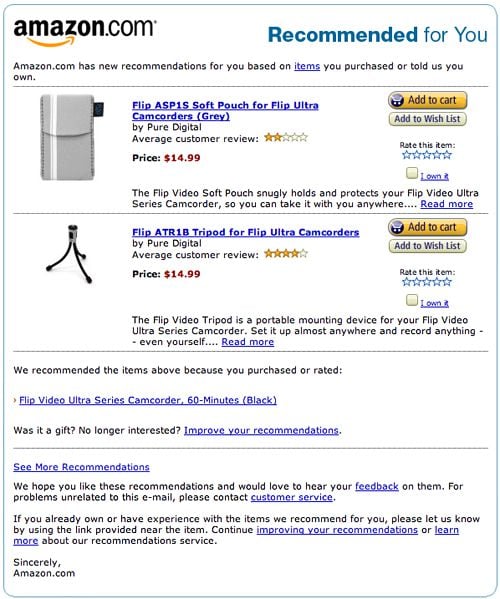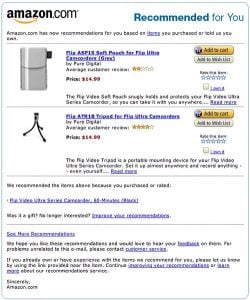 Marketing automation software allows retailers to segment their customers and create targeted campaigns. Campaigns and newsletters can customize to suit customer preferences. Retailers can also set up triggers to send emails based on actions taken by their customers, for example; Amazon uses triggers to send personalized email marketing campaigns to their customers based on their past purchases.
Also Read: 7 Major Challenges in the Retail Industry & How to Overcome Them
Conclusion
The retail industry is an industry that is widely pursued by the community today. This industry has very bright potential for the future. This is what makes many Indonesian people then set up various retail businesses. However, managing a retail business manually is not an easy thing. Especially if the company has many widespread branches, this is what makes them need HashMicro retail software to manage it optimally.

HashMicro provides retail software that is integrated so that it can manage dozens of business branches with a single application. You can manage your retail business from anywhere and anytime. This is what makes every company need retail software for their business. Use HashMicro retail software to make it easier to manage your retail business now!
Get the latest technology that facilitates business management by using ERP software from HashMicro. Increase the efficiency of your retail business to the highest level right now!