The retail industry trend was growing rapidly in the 90s. We can see shopping centers opened in several places and visitors crowding the shops. Today, many of these shops go bankrupt and various malls are not much different from the tomb.
The online shopping trend has made some retail business failed to adapt. The trend forced to them to close their businesses, while the survivors shift their businesses online. The retail industry trend peaked in 2017 and people called it the "apocalypse of the retail industry".
However, the "apocalypse" that occurred in 2017 did not necessarily make the retail industry extinct. Millennials' spending styles may change, but recent technological developments have greatly helped business owners to adapt to the harsh competition of the trade industry.
In addition to adaptation, technological developments must also be able to make good use of retail companies to be able to maximize profits, one of which is by using a retail software. The application helps retail companies to streamline various business processes ranging from stock information, and sales, to multi-branch inventory management automatically.
In 2019, retail industry trends will emerge and change the retail industry for the better. In this article, we will discuss 6 of them.
1. Offering a Different Experience in Retail Industry Trend
Online shopping offers various advantages, such vast choice of products and brands, competitive prices, and ease of transaction. But there is one thing we cannot get from shopping for products online, which is the shopping experience.
Have you ever seen how excited a child is when shopping at a toy store? Or taste a sample product when trying to buy cookies? That's what society nowadays calls the shopping experience.
Retail businesses utilize this to improve their customers' shopping experience. They present the things which may not exist in online shopping. For example, Sephora, a brand that sells beauty equipment. They recently opened a branch in the United States. With this strategy, the customers will not purchase any products in the store, yet they will get another offer, which is a makeover.
Therefore, the customer will not forget this unique experience and will not hesitate to share the experience with their family and friends.
2. Implementation of The Internet of Things (IoT) in Retail Industry Trend
Lately we have been able to see products such as speakers, TVs, and automobiles connected to the internet. This makes retail businesses able to collect various data about how their customers use their products. Furthermore, the sellers can send the right marketing message to buyers through the product.
For example, "smart refrigerators" can detect when you run out of eggs and display them on the screen on the door or on your cellphone while providing info on where you can get the best prices around your home.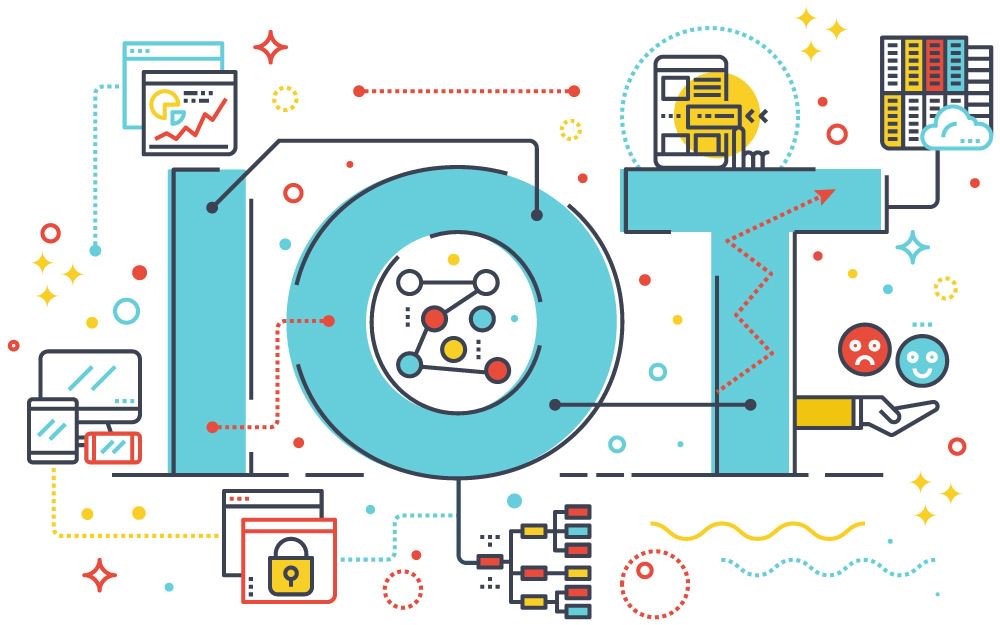 Other IoT implementations are through the Dash Button, a product from Amazon. The Dash Button is the hardware that you use to buy your daily needs. In 2019, Amazon has collaborated with more than 200 retail businesses in the United States. Shopping is easier, cheaper and more comfortable with IoT. It is predicted that by 2020, the number of IoT users will reach twice the current record.
3. More Consumers Communicate with Facebook Bots to Vet and Purchase Products
In 2018 it is common to find sellers and buyers interacting on Facebook, whether it's to ask for the availability of goods, ensure prices, check quality, or to ask about the delivery of goods purchased. Customer and seller using Facebook Messenger as a media is due to the convenience provided when communicating.
Many consumers prefer to shop at a store that has a Facebook page for reasons of ease of communication. This is why it is important for retail businesses to have a Facebook Messenger bot that can interact with customers, such as opening up conversations and directing to the products that buyers want. Company can Sending Facebook leads to email coordinates data collection for use in further campaigns.
Seller can also create a bot that can send messages via Facebook Messenger that remind buyers that they have an abandoned cart and allow them to complete the purchase on the Facebook Messenger application.
In addition to using Facebook, the process of building communication with consumers can also occur through email marketing. However, sending email marketing to a large number of consumers will be difficult to do if you still use manual methods. Therefore, marketing automation system is the right choice to automate relationships with clients. The system helps companies to be able to send email marketing automatically to many recipients, do SMS marketing, to create custom email templates according to the company's needs.
4. Retail Businesses Start Using Cognitive Computing to Provide Better and Faster Customer Service
Cognitive computing is a service that can analyze massive amounts of data in the same way humans think, reason, and remember. With help of cognitive computing, customers can interact naturally with these technologies and get recommendations based on accurate data.
Retail businesses that implement this technology in their customer service division are proven to be able to provide far better and faster service. This kind of technology can be found in several Hilton Hotels in the United States.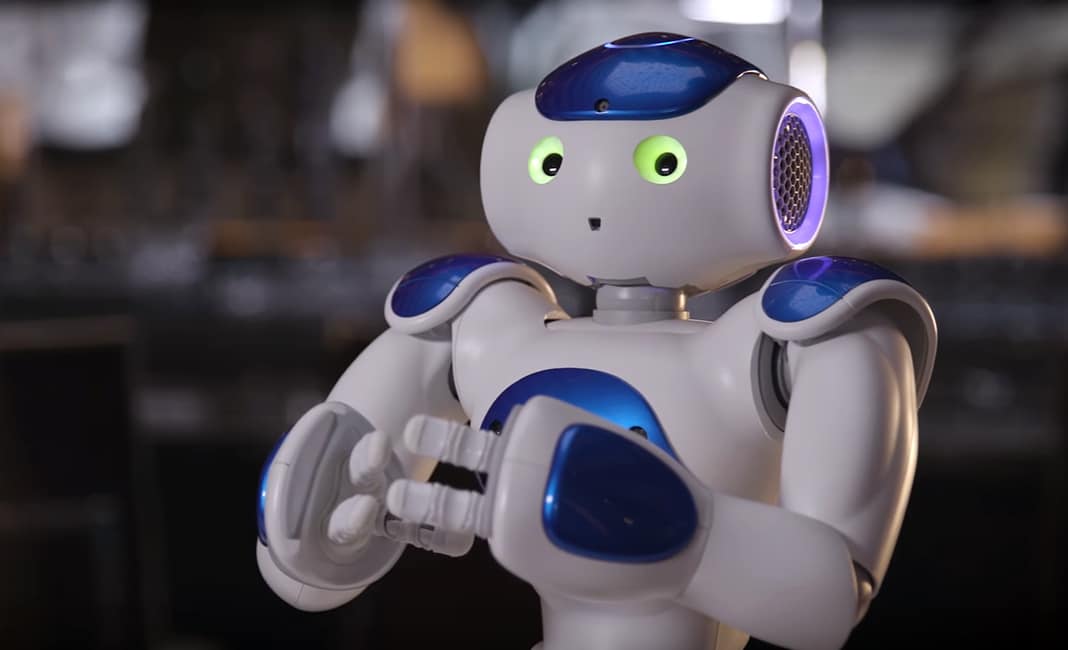 The Hilton hotel introduces their concierge robot named Connie in 2016. This robot can direct hotel guests to find the best attractions and restaurants in the area. Connie even could move and point her body to direct guests to towards a spot in the hotel. Therefore, the visitors only has to ask Connie for an assistance.
With Connie's help, the front desk staff at Hilton Hotels are able to focus on other important work. To give an instance, they can picking up telephones and checking in guests.
5. Market Products with Augmented Reality
We can see the use of augmented reality technology at famous furniture stores. One example is IKEA. They developed an augmented reality app that displays a three-dimensional model of the furniture.
The buyer might resize this digital furniture to make it fit in their's room, so they can observe the product from various points of view. With this app, the customer won't have to worry that the furniture they buy is too big or small, or that the color does not match the paint on the wall.
The use of augmented reality makes it easy for buyers to interact with the products they purchase, choose the right furniture for their home, and more importantly, buy the products.
6. Retail Business Automation in Retail Industry Trend
Manual bookkeeping using paper for report generation, data collection, and unnecessary employee expenses is what you need to leave behind. Why? Because the manual process makes the retail industry fail to adjust the technology quickly.
In 2018, there were a lot of retail industries that start implementing supporting software. One software that is quite popular among the retail industry is Retail Software. This software helps business people automated their activities, so they are more focused on developing their business.
Conclusion
Even though the development pace of online stores is rapidly growing, that doesn't mean your retail business has to stop operating and start to go online. This is why retail business have to adapt to technological developments and turn it into an asset to bring profit to your business.
The six things above merely a tool that can make retail business competitive with online stores. All you need to do is start implementing it now. With HashMicro's Retail Software, you'll get the ease of business operations, from maintaining stock availability to managing transactions. This system has the best and most complete features that are integrated with various other systems. Therefore, you can streamline various business processes in your retail industry easily. So, get a demo now!
Read other retail business tips and tricks on the HashMicro blog.