Despite uncertainty in the retail industry, the cosmetics and beauty businesses have skyrocketed. According to The NPD Group, a company that focuses on market research, the beauty businesses managed to contribute 45 percent of the industry's total gains last year.
Cosmetics market is expected to continue to rule the retail industry for the next few years. That means, this could be a great year for those who want to try their luck in the market. That being said, starting a beauty and cosmetics business can also be harmful, if managed with poor planning.
Now that more and more makeup brands are emerging with creative marketing concepts and strategies, you must be able to provide something unique to make yours stand out. In this article, we have put together a few tips that can be your guide to your journey in the beauty and cosmetics business.
1. Keep Up with Trends & Know What Consumers Need
You can't run a successful cosmetics business without following the trends. If you want to be one step ahead of your competitors, then try to be more up to date than them. You can subscribe to a variety of well-known beauty websites to stay updated on their latest products.
Don't forget to read a lot of fashion articles, watch makeup-related videos on YouTube, and keep up with beauty trends on social media. This will help you develop ideas for your cosmetics brand.

You can also conduct surveys to find out what kind of beauty products consumers currently need, what they haven't gotten from other cosmetics brands, and why they choose to use makeup products from certain brands. This can help you innovate on your own products.
2. Discover Your Brand Personality
What kind of impression do you want to make when someone encounters your makeup brand for the first time?
You have to think carefully about the kind of brand identity you want to build. Do you want your brand to be known as an eco-friendly makeup brand? Do you want people to see it as a cosmetics brand that promotes women's empowerment?

Majority of consumers want brands that care about social and environmental issues. Therefore, it would be great if you could take a stand on a social or environmental issue and engage your customers to tackle it together.
3. Add More Value to Your Products
Today, the number of beauty brands out there is almost countless and they are competing with each other to be the most remarkable one. Figuring out what your competitors are doing will help you create better ideas. You can apply concepts that are similar to theirs, but try to add more value to your products.

You can take an example of Fenty Beauty by Rihanna. The newly-launched cosmetics brand successfully made a huge breakthrough by releasing a wide range of foundation shades that are more applicable to all skin tones, especially dark ones.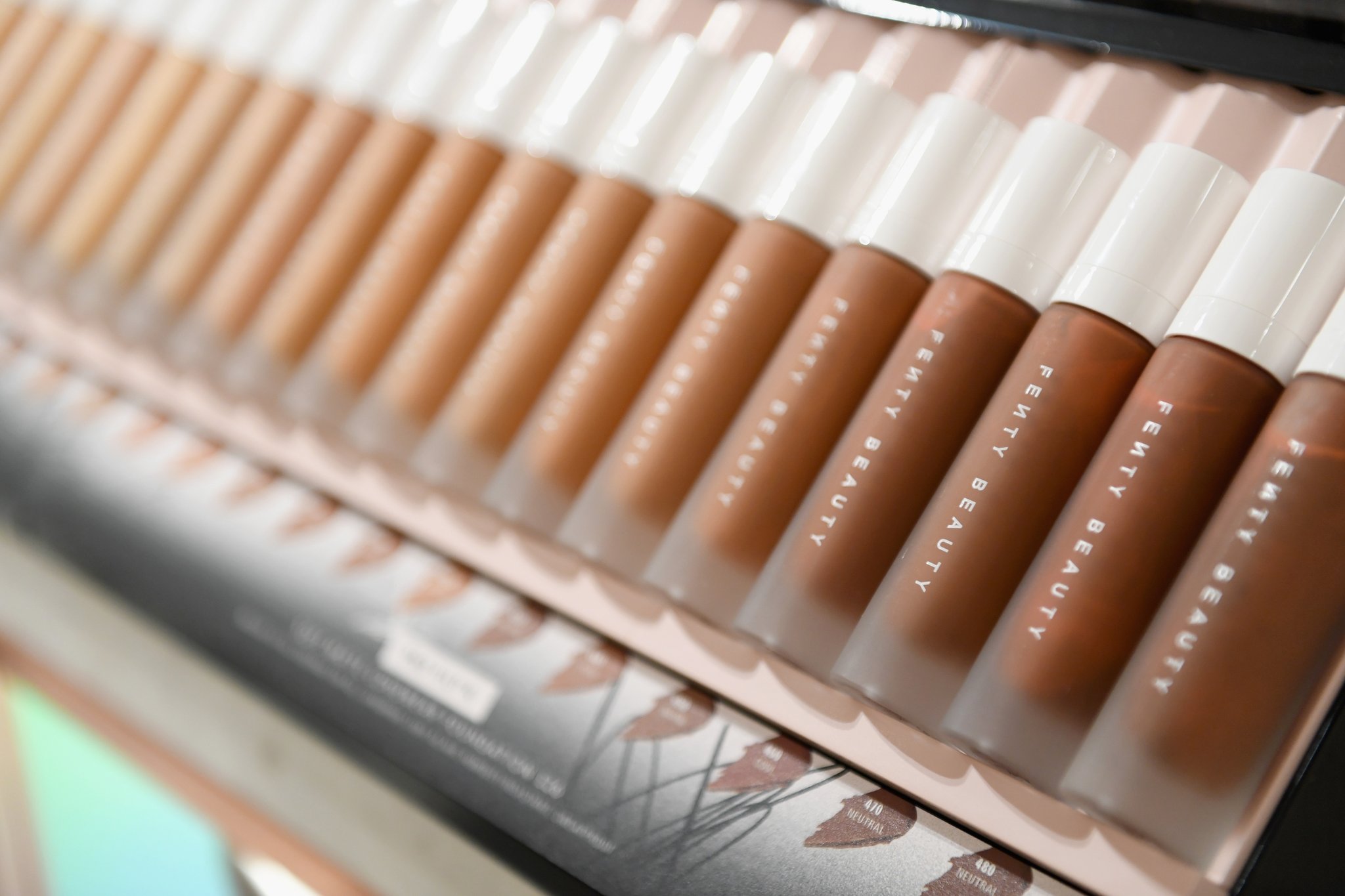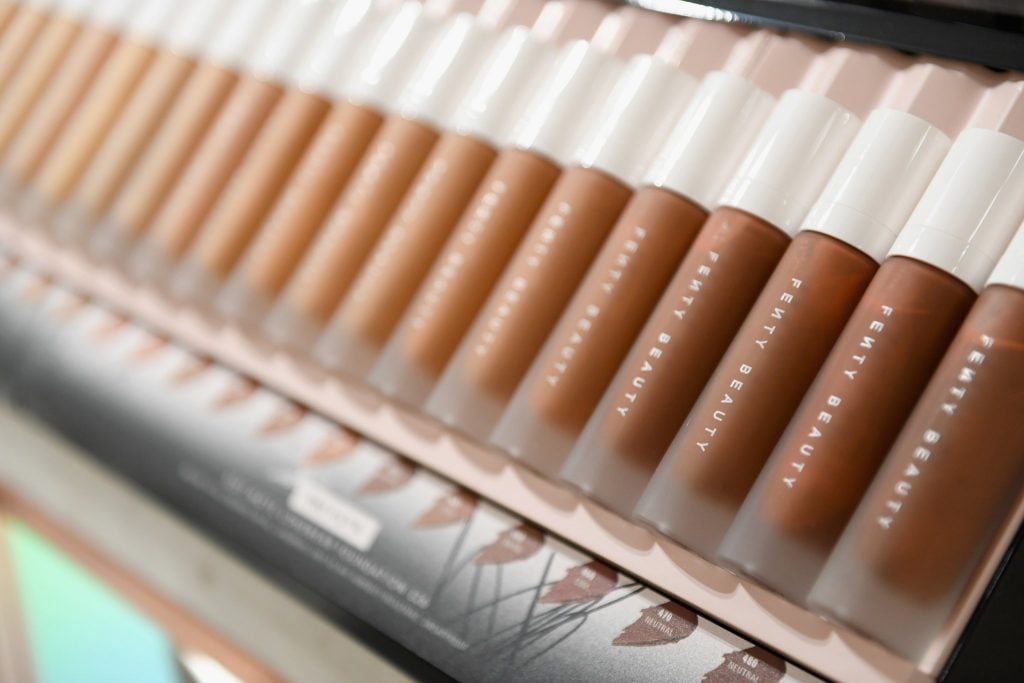 Rihanna figured what other brands had not offered and what was most needed by women of color. Many dark-skinned women complained that they were having trouble finding foundation shades that perfectly suit their skin tones. Thanks to Fenty Beauty, now that more and more makeup lines are releasing diverse foundation ranges.
4. Go Where Your Customers Are
In this digital era, consumers use various channels to shop. Millennials who make up the majority of cosmetics fans can't be separated from technology. Thus, make sure you make it easier for them to find your brand online.

Look at what Elizabeth Arden did. This famous brand has existed in the beauty industry for more than 100 years and was better known as a beauty brand for older women, but now they are targeting younger consumers by promoting their products through an e-commerce site and social media like Instagram. They even collaborate with a famous makeup application, YouCam App.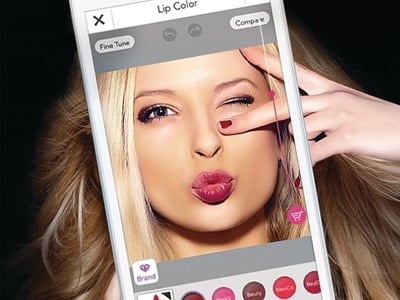 In addition to selling your cosmetic products on your e-commerce site and social media, you can also sell them on multiple marketplaces. Adding more sales channels can help you increase brand awareness as well as your sales.
5. Deliver Excellent Customer Experience
Nowadays, consumers are not only concerned with products, but also the experience they get. When you're at the mall, you can see that people prefer to go to makeup stores that provide great customer experience, for example through free beauty consultation or makeup services.

However, since almost all makeup stores have already provided the same services, you should think about something different. You can take a look what Sephora does. The French cosmetics line provides an application called Virtual Artist that allows the customers to try their makeup products virtually.
Sephora also integrates online and offline experience by allowing their customers to make purchases online and pick the orders up in-store. In addition, they also provide a chatbots that help their customers find deals, make purchases, make fashion choices, and find products that meet their unique style and tastes. With innovative customer experience like this, it's no wonder that their revenue increased by 11% last year.
Read the related article: 7 Retail Technology Trends You Don't Want to Miss
6. Comply with FDA Regulations
Another important thing that you may not miss is compliance standards. Make sure that your makeup products meet safety standards and get approved by the FDA. Therefore, it is very important to test your makeup products first before releasing them to the public. Beware of ingredients that you should avoid in your cosmetics.
7. Choose the Right Brand Ambassador
Collaborating with influencers and making them as brand ambassadors is commonplace for various brands to market their products. If you feel you have to embrace a brand ambassador to help promote your makeup brand, then choose someone who is relevant to it.

Don't choose a brand ambassador based on their fame regardless of their reputation or their relevance to your brand. Make sure that they are able to be a good representative and help build a positive brand image.