Human error is a common thing to happen in manufacturing businesses that are still managed manually. For example, miscalculation of production and material costs results in a lack of efficiency in the production process. Factory software enables businesses to monitor operations, automate material usage calculations, and minimize manufacturing machine downtime.
Regarding the type of business, there is always room for growth, and cloud-based factory solutions can help you achieve that. When finding the right manufacturing software for business, find out what problems the software can solve and how it can improve business processes.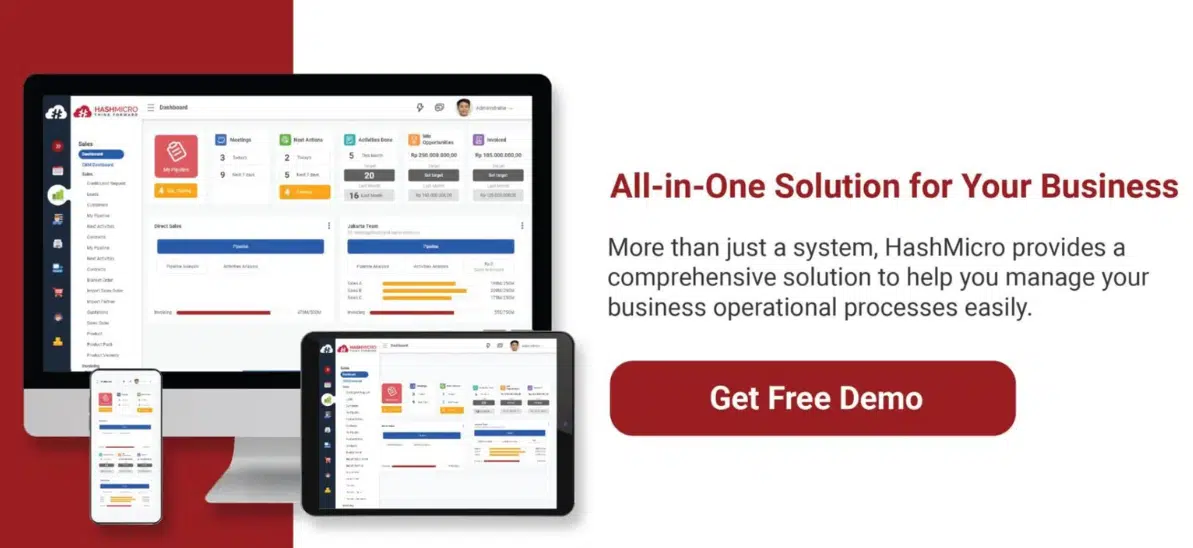 Table of Content
Some of the essential features of factory software that can help the manufacturing process are
Production Management
Production management is a structuring plan to process raw materials into products or services that are worth selling. Moreover, production management also has the task of coordinating various activities to achieve business goals. This feature can manage manufacturing time and track employee performance, material usage, and production output in a complete, accurate, and timely manner.
Estimated Production Cost
The entire production process indeed requires an accurate cost estimate to support smooth production. Using this feature in a manufacturing system can improve the accuracy of calculating production costs, such as the amount of raw material and labor required to make a product.
WIP calculation
Work in Progress or WIP is a supply chain management product that is in the completion progress but is still not complete. This term includes overhead costs, labor costs, and raw material costs incurred at each production stage. Integration with the accounting system allows the automated calculation and reporting of overall Work in Progress (WIP) cost.
Gantt Chart Display
Gantt chart is one of the project management methods for planning and scheduling tasks. Information on the list of tasks in the Gantt chart, including the deadlines, it will be display in the graphs. A Gantt chart gives a clear explanation of the progress of a project and prevents any project to make sure to prevent any delay. The Gantt Chart Display shows all the tasks' details to be completed each day. So that the person in charge can monitor production performance on one screen.
Routing Management
The manufacturing production process depends heavily on routing because it determines how long a production process takes time. If the routing is not correct and errors still occur frequently, the manufacturing process becomes inefficient and affects production output. The routing management feature can help manufacturing companies optimize work routes during the production process. Not only that but also appoint the right PIC to ensure production goes according to plan.
Bill of Materials (BoM)
Bill of Materials (BoM) is a list that contains materials and all components used to manufacture a product. The BOM has all the features you need to product manufacture, from development to production. The costs listed in the BOM provide critical information for procurement and finance departments. With this BOM feature, every material and production cost can be automatically calculated using the manufacturing system. So you can create, store, and view BoMs on one platform in real-time. Furthermore, the manufacturer can determine the BoM for each material and the BoM in the finished goods bill.
PPIC Management
Production Planning and Inventory Control (PPIC) in manufacturing companies is in integration with the department that plans and manages the production process. Its function is so that the production process can run according to a predetermined plan. With the PPIC Management feature, manufacturing companies are able to track thousands of raw materials, WiP, and finished goods inventories. As well as optimizing the use of raw materials to match the orders quantity.
OEE Management
OEE (Overall Equipment Effectiveness) is a global standard for measuring manufacturing productivity in the level of machines and assets performances. Measuring OEE will provide manufacturers with the essential knowledge to systematically improve manufacturing processes. In addition, OEE can also help identify losses, measure progress, and increase the productivity of manufacturing facilities. This feature will automate the calculation of Overall Equipment Effectiveness (OEE) to avoid downtime on the machine.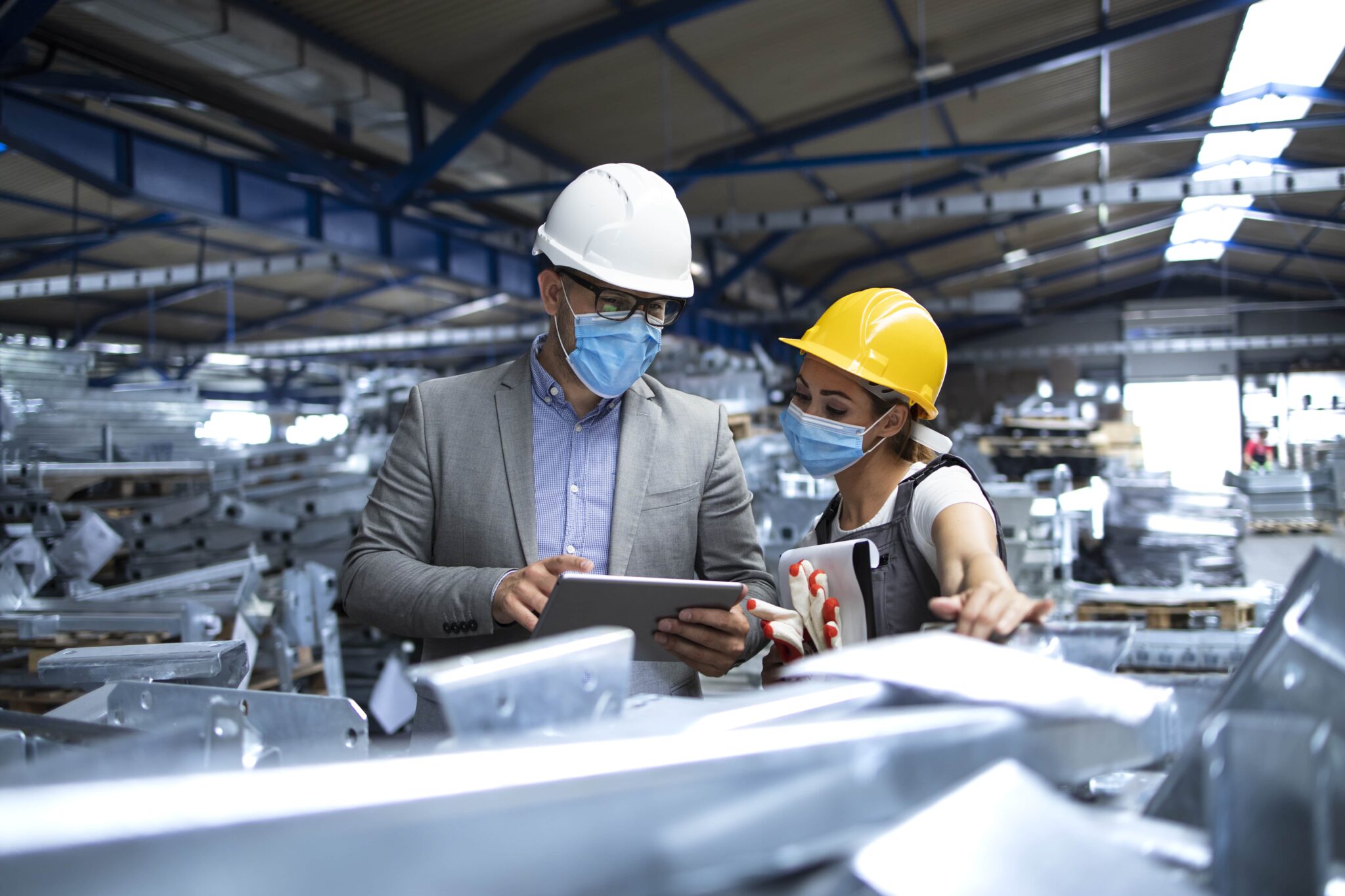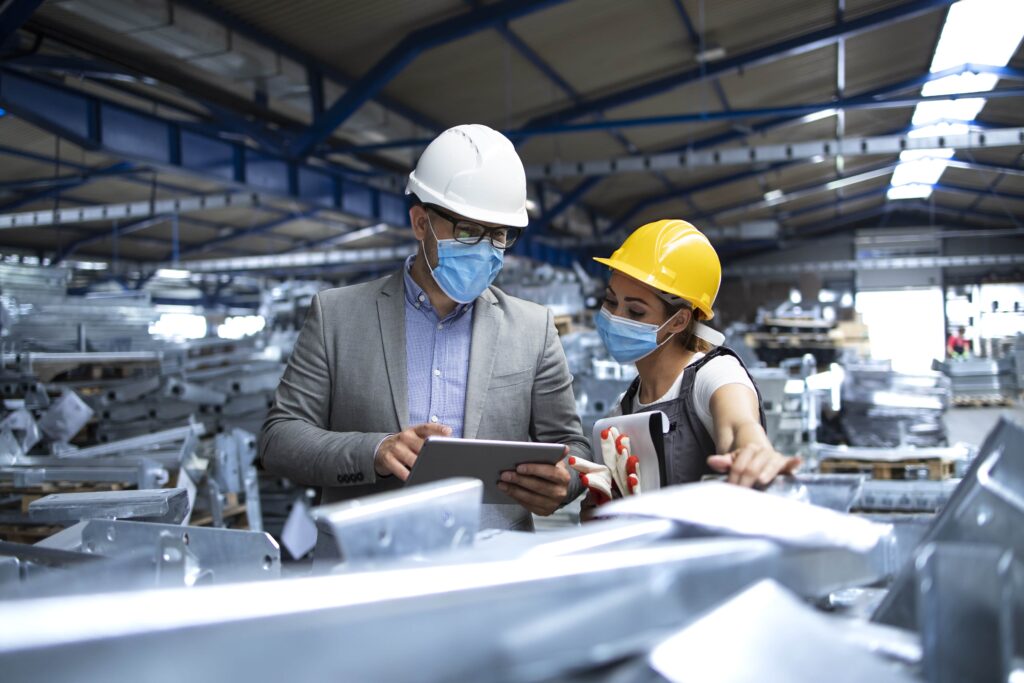 With these essential features, problems that can be minimized by using Factory Software are:
Manual error
Automating tasks once performed by workers reduces the risk of human error and allows the workforce to focus on other tasks. This makes time more productive and efficient because all completion of the work will take less time and without mistakes.
Manage stock level
Complete control and forecasting of future stock levels can help your manufacturing business save money and make real-time planning. When you have comprehensive monitoring and tracking, then the restocking process is easy to do. The features of setting minimum stock levels and notifications that let businesses know when to reorder can help avoid out-of-stock conditions.
Increase cash flow
With detailed insights into manufacturing operations, task management, and stock levels, you can accurately plan for the future with real-time data. Forecasting your business expenses is simple when you have it to help you.
Minimize expenses
By controlling stock levels and the ability to store product information such as dates detailing when the product should be sold, you can reduce waste for your business and, in turn, save money. You can also reduce wasted business time by tracking and assigning tasks with automation that allows tasks to be simplified and completed in no time.
Track shipments accurately
Have you ever faced problems with delayed or lost deliveries and felt helpless, with no control over the situation? Automated solutions allow you to accurately track shipments to have complete control over your business logistics, with updates on factors that may affect delivery and accurate delivery time estimates.
Conclusion
Increase factory production capacity, choose the complete solution for your manufacturing business needs with various cutting-edge features. Starting from the procurement of inventory, the calculation of the production cost report, and the analysis of machines and materials, everything is automated. HashMicro's Manufacturing Software helps you manage production planning so you can maximize and increase the effectiveness of your manufacturing process. Catch the action! Try the free demo right away.