These days, Manufacturing Process Software is one of the most important technological priorities for most manufacturing businesses. Since the competitive landscape within the entire industry has become more intense across the board, manufacturers have to design, build, and deliver products at the lowest possible costs in the timeliest manner to win and retain customers. When a leading manufacturing software solution is in place, businesses can use its ERP advanced features and functionality to improve all aspects of their operations. This includes everything from engineering and sourcing to procurement and production, as well as quality testing and delivery. Consequently, they can improve their efficiency and profitability while simultaneously lowering their expenses.
Utilizing ERP Software during the manufacturing process can help improve both efficiency and complexity, leading to an increase in overall productivity. You can implement the following six ways to get the most out of your manufacturing software. In addition, if you are interested in testing the software, you can gather more information about it by downloading the pricing scheme here to find out how much it costs.
Also read: Inventory Management Hacks? This 6 Tricks for Manufacturers
1. Enhancing the Visibility
Using ERP software during the manufacturing process means you improve the visibility of every department in your company which is a good strategy. Each department in an entire company can gain access to and view the same reliable and accurate data in real time. Therefore, everyone in the company, from the engineering teams to the production floor to the purchasing and finance departments, has complete visibility into the designs and plans, production status, quality control, inventory, cost of goods sold, and other aspects of the business. As a result, the coordination and carrying out of all associated processes and procedures can be improved and made more seamless. 
2. Maximizing Resources
Maximizing the resources can prevent errors or problems if all resources are collaborated and integrated correctly to increase efficiency and accuracy. A task that would otherwise be nearly impossible for a company to accomplish is being able to track all supply chain activities in great detail from the beginning to the end, which is a possible thing to do with Manufacturing ERP Software. As a result, the procedures and processes that impede productivity and slow down the design, creation, and delivery of goods can be instantly identified. You can take corrective action quickly to ensure maximum efficiency.
3. Delivering the Goods On-Time
The ability of today's manufacturers to deliver their products on time is an essential performance metric. When a company meets its delivery deadlines, it not only improves its control over its component inventory but also achieves more accurate demand planning, streamlines its production schedule, and improves the effectiveness with which it coordinates its distribution channels. Thanks to ERP Software, it is effortless to monitor the products and ensure they are delivered on time. This enables you to meet customer demands on schedule using equipment, materials, and staff management in optimal condition.
4. I
mproving the Quality of the Product
The high quality of the product is an excellent way to boost sales and bring in additional revenue and profits. In addition, it offers even further advantages to your company in the long run. You can't let any defects or problems be found in your products. To prevent that, ERP software is the solution. Utilizing the Manufacturing Process Software, businesses can more easily monitor product defects and problems, determine where the issue is occurring in the design or production process, and take the necessary steps to guarantee that their products are of the highest possible quality. Consequently, there will be an increase in both sales and profits and improved consumer satisfaction.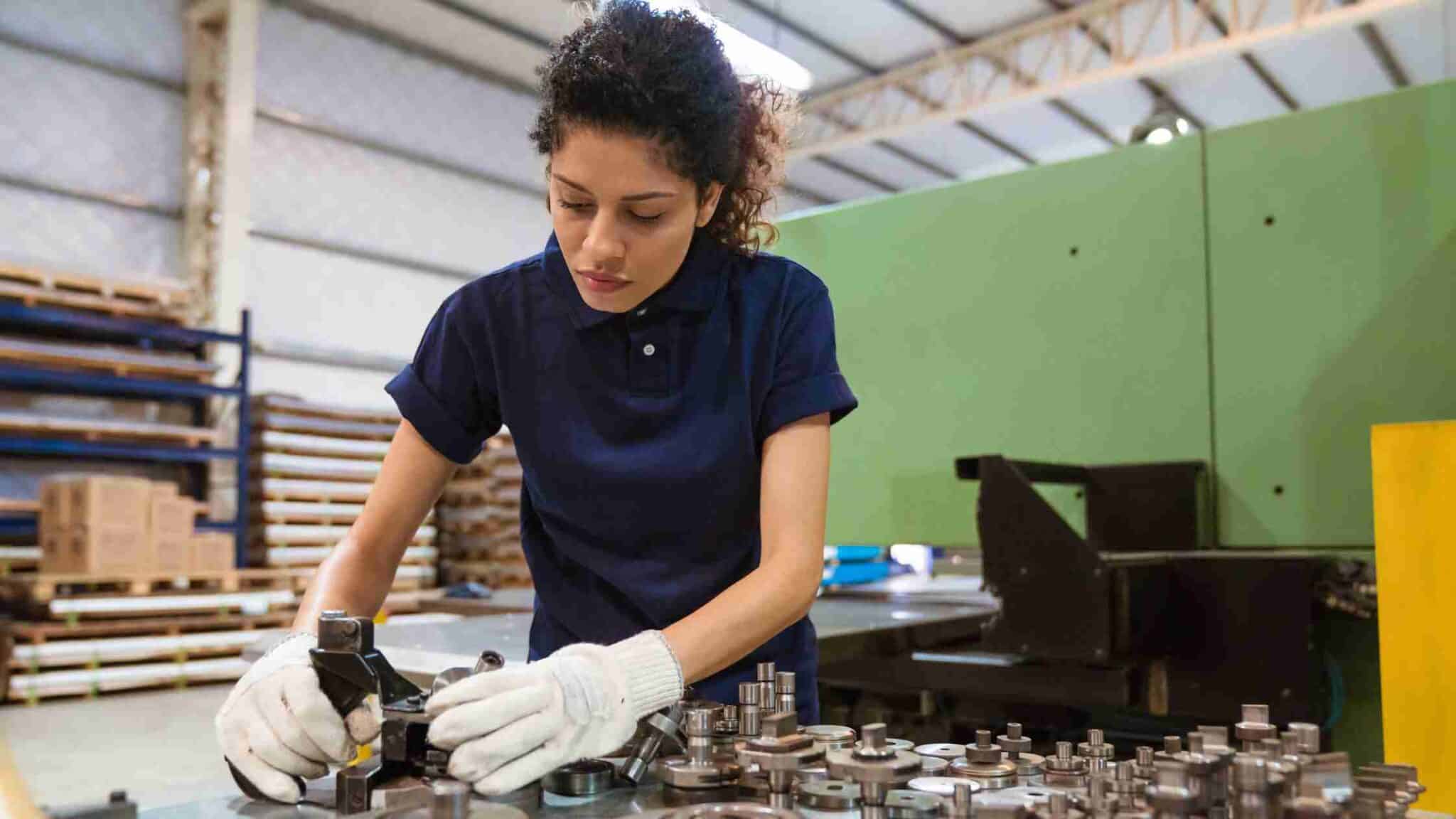 5. Reducing Expenses
Reducing the budget and expenses of manufacturing processes is yet another method you must employ. ERP Manufacturing Process Software can assist you in better managing your finances and reducing costs. When workers are more productive, they work less overtime, which cuts down on labor and payroll costs. Also, when production processes are more precise, there is less waste and rework, which can be expensive. By improving the tracking of components and turnover of finished goods and more accurate demand planning, you can reduce or eliminate costly excess inventory. And better visibility into all financial aspects of production can help find potential savings areas and lower the cost of goods sold. These tasks are easy to do if you utilize ERP Manufacturing Software. 
6. Great Communication with Business Partners
Manufacturers can work more efficiently at every stage of the manufacturing process, from production to distribution, if they can communicate effectively with their business partners in the manufacturing industry. ERP systems allow the manufacturing industry to communicate vital production-related information with their employees and third-party vendors, suppliers, and distributors. This enables businesses to streamline their supply chains and improve their overall efficiency. As a result of using ERP, it improves communication with all business partners and enables better activity coordination among these important business partners.
Also read: Benefits of ERP Software to Manage Your Furniture Manufacturers 
Conclusion
Industry-wide competition across an entire industry is more challenging than it used to be, including manufacturing. Manufacturers need to implement effective strategies, which we have already explained above, to maximize the efficiency of their manufacturing process to win and keep customers. And Manufacturing Process Software is the best solution that manufacturers can implement in their daily manufacturing processes to streamline and improve efficiency. This type of software can improve all aspects of its operations by utilizing the advanced features and functionality of a leading manufacturing software solution. This encompasses all aspects of the project, including engineering, sourcing, procurement, production, testing, and delivery. This results in an increase in their efficiency as well as their profitability and expenses. Therefore, the majority of manufacturers place a high priority on acquiring ERP software. 
Now that you understand the benefits that ERP software can bring to your manufacturing procedures, it is time for you to use it to boost your efficiency and productivity. Find out more about the software by learning the pricing scheme to know how much it costs, or get a free trial of the demo version right away by clicking here.