Manufacturing industries are one of the industries that have an important role in increasing economic growth. However, there are still many manufacturing companies that do not know about the benefits of using an ERP manufacturing software system. With this system activities such as monitoring workers, increasing manufacturing productivity, and supplying manufacturing supplies will become very easy.
ERP manufacturing software is an integrated system to plan and manage all manufacturing activities automatically and efficiently. This system can solve those who have difficulty managing a business or company. With this, your business will efficiently manage the system. Furthermore, if you are interested, this article will explain the software and some things you should know.
Table of Content
The Benefit of ERP Manufacturing Software
The ERP manufacturing system is designed to make managing activity in a manufacturing industry business easier. Of course, besides helping, there will be lots of benefits that can be obtained when using this system. Knowing the advantages of this software helps you decide which ERP manufacturing system to use.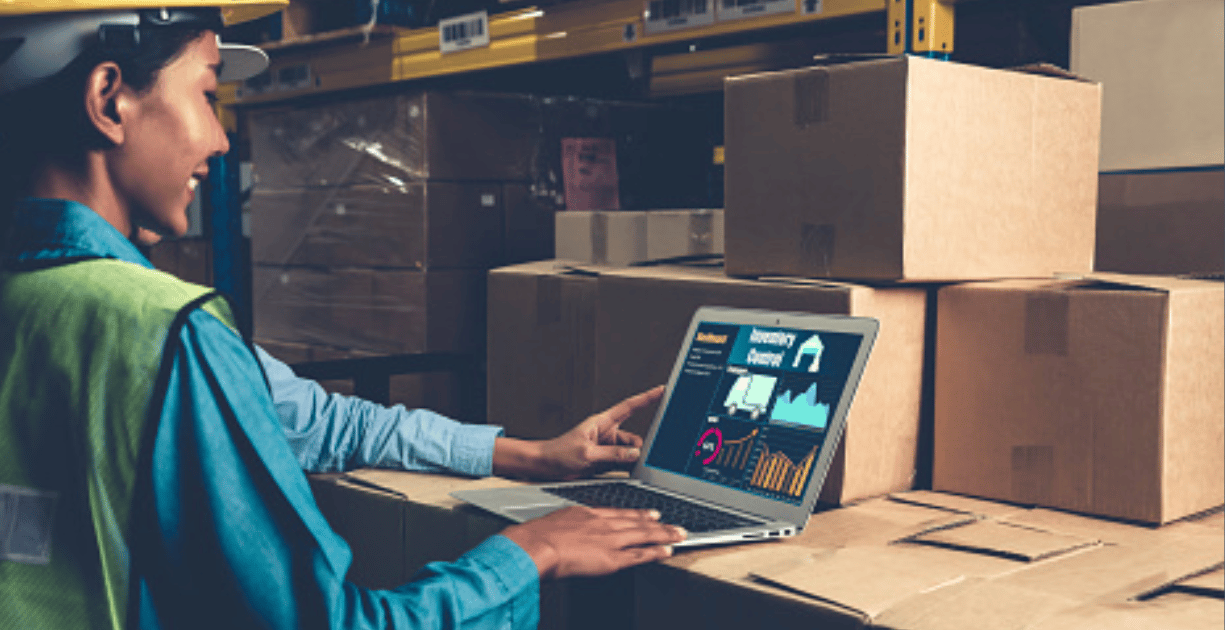 The production process of a manufacturing company requires a lot of time, place, and costs. Therefore, it can be a consideration of whether your manufacturing business needs ERP manufacturing software. With this assistance system, you can be sure that the time used will be more effective. In addition, the system will automatically calculate the Work in Progress (WIP). So that control can be done remotely with sufficient data updates from the production site. 
Furthermore, managing supply chains and warehouses is one thing that is quite difficult if you are not careful in doing it. We must know the exact number of goods and the condition of the warehouse used. You can optimize and manage the supply chains to the warehouse using manufacturing software. So it will be very effective in the storage of goods. 
In addition, by using ERP manufacturing software, you can increase production effectiveness by viewing accurate analytical reports with just a few clicks. Of course, with this convenience, you will easily analyze things that are lacking or needed for ongoing manufacturing production. Overall, the reports that will be made will be obtained quickly and precisely using this system.
Related articles: What is MES (Manufacturing Execution System)? | Hashmicro
ERP Manufacturing Software Features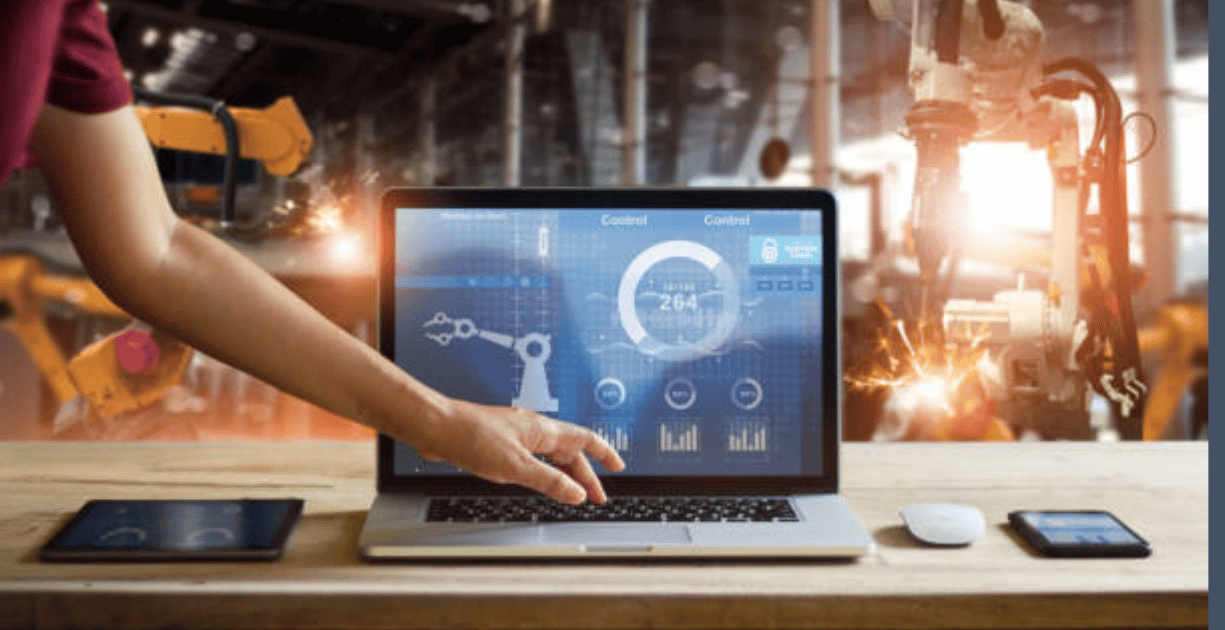 After knowing the advantages of using the software, you should know some of this system's features. Knowing the features you have will probably convince you to use ERP manufacturing to help work in your manufacturing industry. The first, Bill of Materials (BOM) management, is a feature that can help you manage Work in Progress (WIP) and the required production raw materials. In addition, this feature can calculate goods automatically and share data in real time. 
Furthermore, there is the Machine Kiosk feature allows employees to monitor and report the production schedule, items to produce, work orders, production quantity, and production status through a Kanban view. So you can take advantage of real-time info from the production process.
With business intelligence features, the system is capable of providing you with holistic manufacturing process information and analysis. With an intuitive software design, you can improve your business strategies. Besides that, with this software, you can increasingly give your business an edge over other businesses.
Of course, many features are still available and can help your work in the manufacturing industry. However, the several features that have been described are enough to make you curious about this system because the features described are features that have advantages for users in managing their companies effectively.
Hash Manufacturing: The Best ERP Manufacturing Software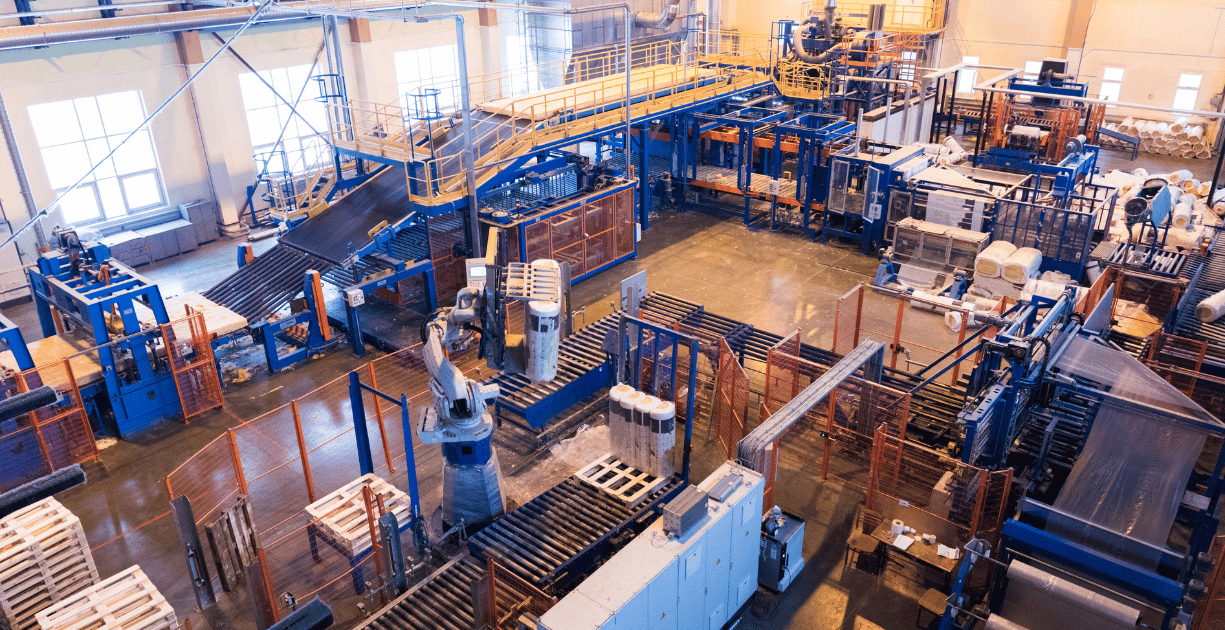 From planning, data collection, and reports, the manufacturing industry needs a system that can help facilitate its production activities. However, many people are still confused about which ERP software for manufacturing to choose because having the right system will be very influential for continuing a manufacturing company's business.
Hash Manufacturing Software gives you the best manufacturing industry management service. It will be effortless for you to monitor your production activities, and this system proves to reduce downtime and human error significantly. Therefore, Hash Manufacturing Software is the best ERP manufacturing software that you should use.
Read articles: What is in the Manufacturing Process?
Conclusion
As time goes by, the manufacturing industry has grown, and you have to increase the optimization of a company's management to get maximum results. From the explanation given, now you are starting to know about the system suitable for your business.
Grow your manufacturing industry business with Hash Manufacturing Software to achieve maximum results in managing your business. To find out more about this system, find out by scheduling a demo to find out more about its advantages and benefits!