Singapore has emerged as one of the Asia Pacific region's leading fashion hubs, with a highly developed competitive landscape. Therefore, a complete hash manufacturing automation system is required. In 2018, the Singapore fashion industry generated US$671 million (S$915.34 million). The global fashion industry has long been one of the most profitable in the world. HashMicro can teach you about how the pricing scheme of a great hash manufacturing automation can enhance fashion manufacture
It is one of the smallest countries, with a population of only 5.8 million people, but it is quickly becoming a major business hub for fashion apparel. This occurs as a result of the popular application of integrated hash manufacturing automation in the fashion industry. Singaporeans are the most fashion-conscious and up-to-date with current trends and this can be forecasted by using comprehensive hash manufacturing automation software. Singaporeans are becoming more brand conscious as time passes, and as a result, more brands and private labels are now ruling the fashion industry segment.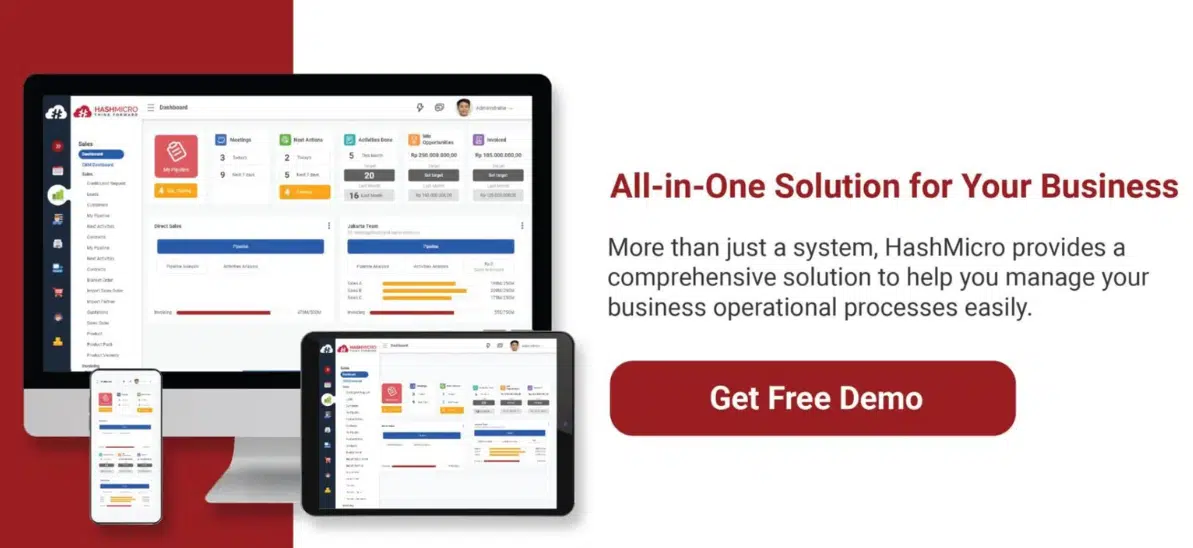 Table of Content
Hash Manufacturing Automation Impact on the Fashion Industry
In the field of the fashion industry, the significance of software and other forms of technology cannot be overstated. Not only the fashion industry but also other textile and manufacturing industries have adopted hash manufacturing automation for the purposes of accelerating growth in the process and increasing production. The application of integrated hash manufacturing automation in processing helps to cut down on the amount of manual labor required and the amount of time needed for manufacturing and also labor costs.
In the fashion industry, the application of technology leads to an increase in client satisfaction, which, in turn, leads to an increase in change over time. Since the fashion industry is the largest industry in the entire world, it stands to reason that the use of artificial intelligence and various other technologies, such as hash manufacturing automation software should be favored in order to realize the industry's full potential in each and every part of the supply chain system.
Also read: 5 Fashion Industry Trends Your Business Can't-Miss 
The Benefits of Hash Manufacturing Automation for Your Business
There are a lot of advantages that await your company if using hash manufacturing automation. This software offers integrated assistance and services to help your company achieve its full potential in terms of profit. The following is a list of some of the advantages that HashMicro's manufacturing software uses has over other products:
1. Automate WIP calculation
The benefit of using hash manufacturing automation is calculating the overall cost of Work in Progress (WIP) can be done automatically and also integrated with other systems. In the fashion industry, this can definitely save expenses or production costs.
2. Timely production activities
Fashion needs are frequently high in demand. This can be done efficiently by employing hash manufacturing software. This was made feasible through the employment of machines, materials, and also management staff.
3. Controlled inventory and procurement
With Hash Manufacturing Automation's exceptional capabilities, you can now confidently fulfill a variety of requests for your fashion business. Automate the procurement procedure to ensure that stock is always accessible in accordance with production requirements.
4. Comprehensive report
With a few mouse clicks, you can simply generate accurate reports providing production process analysis to increase the efficiency of future production processes. Consider adopting Hash Manufacturing Automation to boost your company's productivity.
Hash Manufacturing Automation's Key Features
The goal is to simplify all work in manufacturing organizations to obtain outcomes quickly and accurately. The following are the most essential Hash Manufacturing Automation features to be aware of:
1. Up-to-date system
Hash manufacturing software has an up-to-date system so that it can prevent the production of either too many or too few goods with the demand forecasting feature, also ERP software has seamless integration of data in each updated item, and also provide an advanced feature that enables users to perform quality control & tracking repair quickly and thoroughly.
2. Automatic scheduling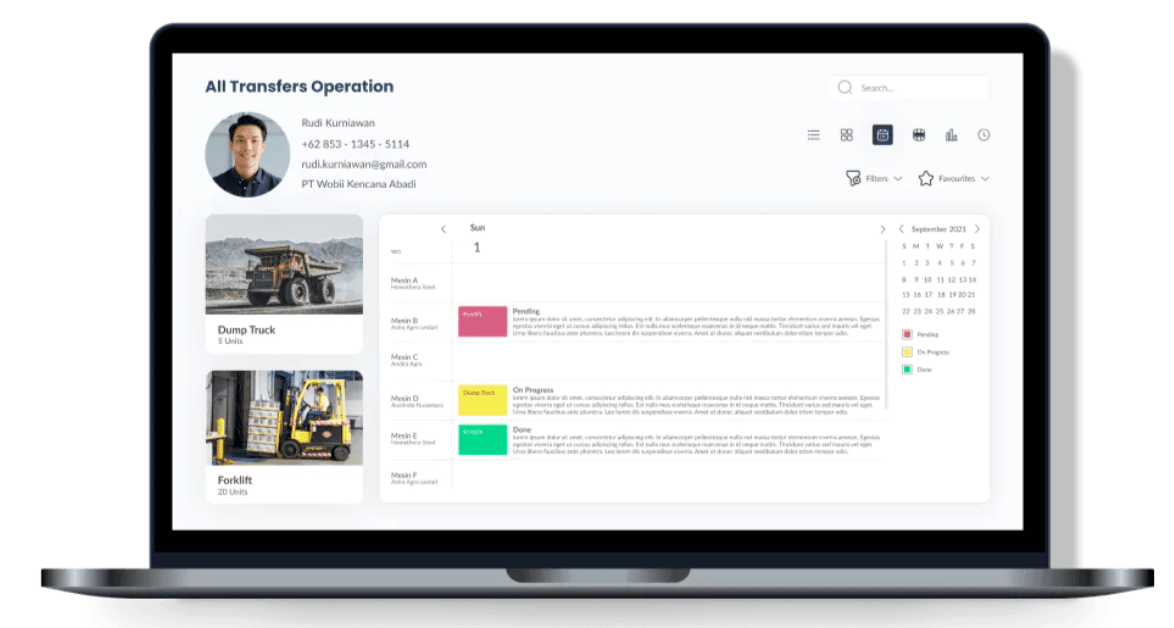 Using Hash Manufacturing Automation allows you to schedule based on sales, and everything can be done automatically. Manufacturing ERP can automate production scheduling and precisely manage every machine's availability, and Hash Manufacturing Automation allows you to schedule based on sales. This software's complete WIP monitoring enables you to keep track of all your activities and production processes.
3. Cost Control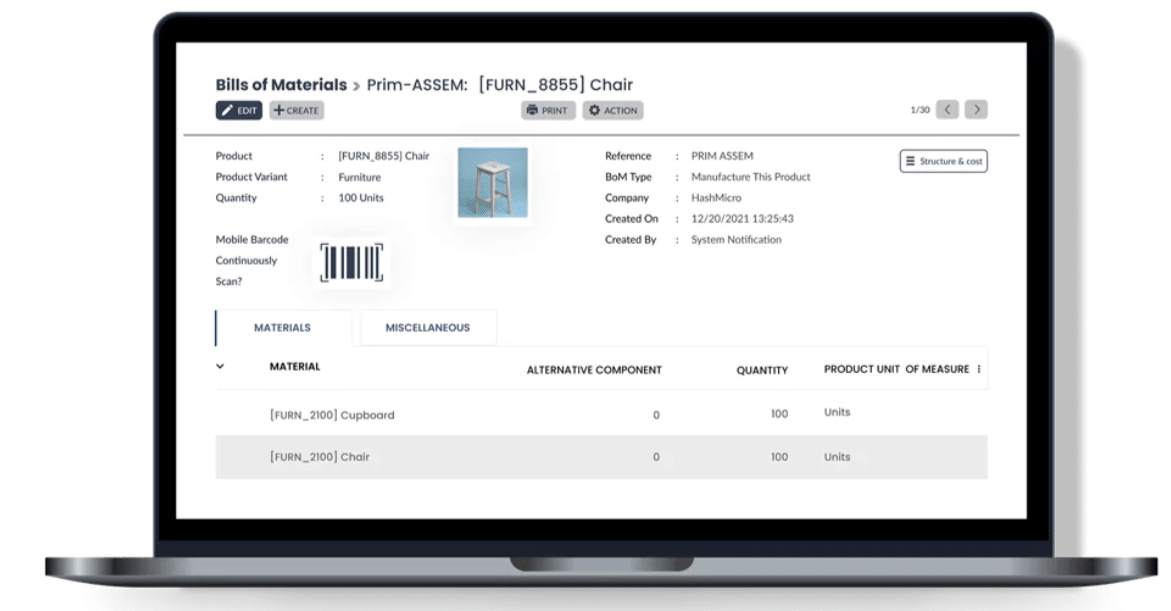 Using Hash Manufacturing Automation, you can quickly, precisely, and comprehensively track production costs, as well as acquire the results of the cost of production calculation, and reduce production costs to increase corporate cash flow, maximize margins, and improve budgeting accuracy. With the bill of materials, all incoming client purchase orders can be viewed for their raw material requirements, allowing for the accurate fulfillment of each raw material.
Also read: 5 Major Concerns for Fashion Retail Business Owners – BusinessTech 
Integrated Modules in Hash Manufacturing Automation
Accounting system
Because of the accounting system, it is possible to simply monitor the state of the company's finances no matter where you are or when you check in. Beginning with the financial flow, everything from income to expenses may track in real time.
Procurement software
Using procurement software, one can reduce waste while increasing overall efficiency and accuracy in the purchasing of raw materials for production. Gain comprehensive command over the purchase orders submitted by the various departments and also divisions.
Sales & CRM software
When utilizing sales and CRM software, one has the ability to automatically create offers, sales orders, and invoices using professional templates. Create accurate, detailed sales reports in minutes.
Inventory management
The inventory management software makes it simple for you to manage thousands of stock-keeping units (SKUs) or manufactured goods is made easier. Track the availability of stock, enhance the accuracy of stock movement using FIFO and FEFO, and also do much more.
Human resources
Wage and salary management, insurance, leave, sickness, and also reimbursement can all be managed automatically with the production system if you have human resources software. This will allow you to swiftly boost employee retention.
Conclusion
The amazing hash manufacturing automation system is essential for businesses seeking growth and also client pleasure. HashMicro offers just the greatest ERP experience, which includes a production system with three connected modules. You may now monitor production costs, get the findings of the cost of production calculation, and also minimize production expenses to boost cash flow. In addition, automate production scheduling and also accurately regulate the availability of each machine. Learn about the pricing scheme calculations with HashMicro before deciding to purchase the solutions!