Textile manufacturing involves labor-intensive processes, from spinning wood, cotton, and animal hair into yarn to creating fabric from raw materials. Due to the complexity of textile factory production, this sector must immediately use ERP Manufacturing Automation Software which might accelerate its production processes. With this anxiety as its starting point, HashMicro went on to develop and manage to provide a solution in the shape of complete Manufacturing Software for various manufacturing firms. The following thoroughly explains manufacturing automation software, starting with the advantages and moving on to the HashMicro pricing scheme.
Singapore's manufacturing sector has quickly become one of the key contributors to economic growth there. One indicator of the growth of other manufacturing sectors, including the textile industry, is the ongoing presence of manufacturing plants. The textile industry employs a sizable number of people in Singapore and is one of the most dynamic industries. The complex manufacturing processes in textile factories force this sector to immediately utilize ERP software or manufacturing apps to streamline its production processes.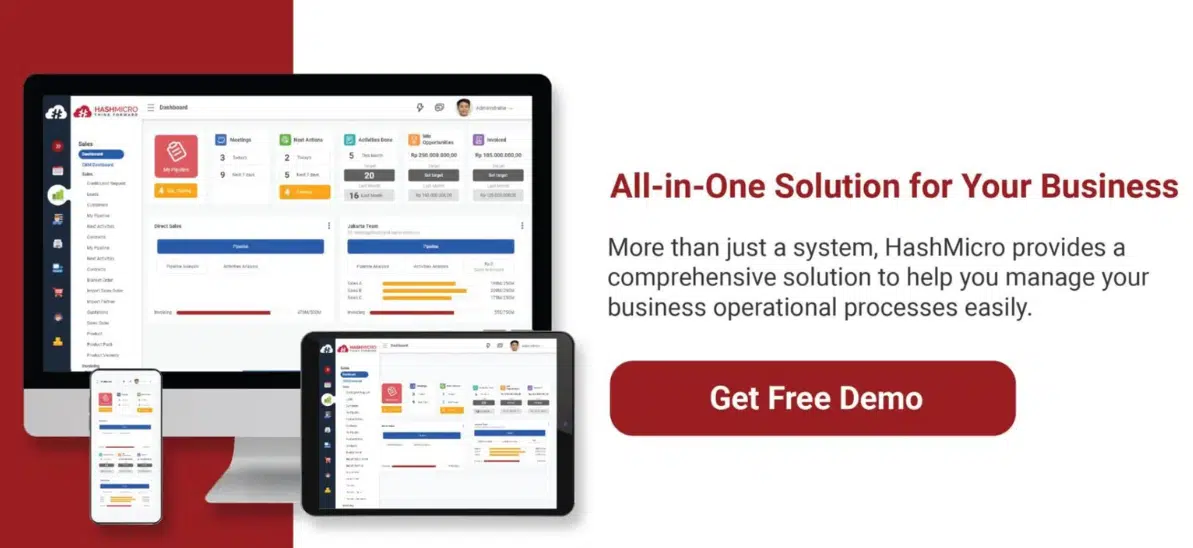 Table of Content
What is Manufacturing Automation Software?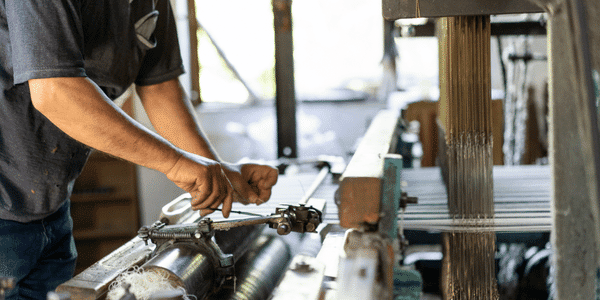 Automation refers to the automated functioning of a tool that may take the place of people in observation and decision-making. Automation reduces the need for human involvement. The process of deploying robots or production management software to run industrial activities is known as manufacturing automation software. The objective is to increase the flexibility and quality of your manufacturing operation.
Automated manufacturing procedures may boost a company's productivity and efficiency while raising its output and income caliber—most of the time, these systems run with little to no human assistance. Additional advantages for your business include enhanced quality and adaptability, reduced overall costs, increased safety, and higher production.
Also read: The Industrial Manufacturing Solutions for Your Business
Manufacturing Automation Software Benefits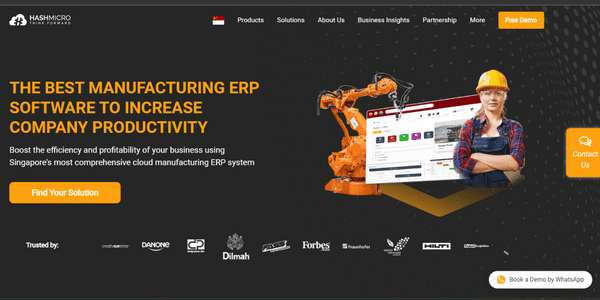 Automation in the industry now has social and financial advantages. In Japan, for example, where fertility rates have decreased, and the population is aging, automation is the only way to keep production at its current level. Additionally, according to CNBC, automation boosts production rates by 30% to 40%. The industries mentioned above gain greatly from automation, which includes:
Improved communication
Communication among your team members may be greatly enhanced through workflow automation. This kind of software might assist you in lowering turnover since workers often mention stress brought on by miscommunication as a reason for quitting a business. The elimination of the need for coworkers to notify one another when something needs to be done, thanks to workflow automation, increases communication.
Higher commitment
By automating your workflow, you can assign team members to every phase of the process, lowering the likelihood of mistakes. Someone is responsible for carrying out each stage of the procedure. This helps guarantee all the work gets done and might uncover inefficiencies or weak places in your operation.
Cost savings
The ability of automation to reduce expenses is perhaps its greatest benefit. Automated solutions that monitor energy use are available to assist firms in deciding how to save energy expenditures. Manufacturing companies may minimize the cost of raw materials by minimizing waste thanks to automation, which lowers labor expenses.
Motivated workers
Each person must recognize their capability and utilize it to aid the organization in achieving its goals. Everyone has the power to improve their job, whether on an individual or collective level. Because workflow automation clarifies workers' roles and duties, they may manage their work more efficiently and accept responsibility for errors. As a result, supervisors do not need to monitor every stage of the process or speak with staff members.
Efficiency
Using automation in manufacturing may help a corporation improve production, efficiency, product quality, and revenues. These sophisticated systems can process, assemble, handle materials, and perform inspections. Procedures that formerly require a manager's involvement are now completed more quickly. 
Productivity boost
CEO of document automation company Documate Dorna Moini said process automation frees up staff time for higher-value tasks. This may help client-facing businesses like legal, banking, and insurance serve more customers in less time with larger profit margins.
Higher-quality work
As you'll see, automation constantly creates high-quality items. Automation will have greater quality control to produce work of the same caliber. You may expect higher-quality work from your team when people have more time for the key activities they care about and are paid to do while the software takes care of the more tedious and vulnerable to human mistake chores.
Also read: 5 Manufacturing Automation Software for Singapore Businesses
Manufacturing Automation Software Types 
Before deciding which kind to use, you must know the many automated testing available. Your software developers may benefit most from test automation if they know these distinctions and their usefulness. Automated testing comes in a variety of forms nowadays, the most popular being:

Unit tests
The initial level of testing, known as unit testing, lays the groundwork for later, more thorough testing levels. It entails testing discrete parts or operations to ensure they perform as planned. Unit testing will be done at the very first stage of testing since it happens within the planning process. Before giving the program to the testers, developers often do manual work.
Integration testing
Integrity testing focuses on examining the functionality of the application's modules and subunits. All of the software's constituent pieces are taken and tested to ensure seamless functioning.
Acceptance-testing
Acceptance testing ensures the business criteria are satisfied by assessing whether the software is ready for end-user delivery. Put another way, it assesses whether the software answers the user's requests.
Functional testing
This is where it checks to see whether every aspect of a web application works as it should. The user interface, APIs, security, and database server applications are all tested as part of functional testing, which covers the complete operation of the website.
End-to-end testing
End-to-end testing's goal is to be as close as possible simulate user behavior as in an all-encompassing application system. It costs money to execute end-to-end testing. Despite being important, end-to-end testing may be difficult to maintain. Therefore, it's best to focus on units and functional testing.
Smoke testing
Only once the latest software functionalities have been readily embedded into the finished product is this kind of testing performed. The application will be sent to the development team for improvements and modifications if a fault or major failure occurs during this step. Smoke testing is used to evaluate the software's stability and viability. Smoke testing involves assisting in avoiding the program from later (as the name implies) catching fire.
Regression testing
Regression testing ensures that recent code changes don't alter the software's functionalities. It checks that the old code operates at the same performance level as before the modifications.
Performance testing
Simulating traffic flows and evaluating a system's velocity, safety, and adaptability under pressure helps discover obstacles. Performance testing tests whether programs can work efficiently and remain responsive and speedy while handling several users.
Importance of Manufacturing Automation Software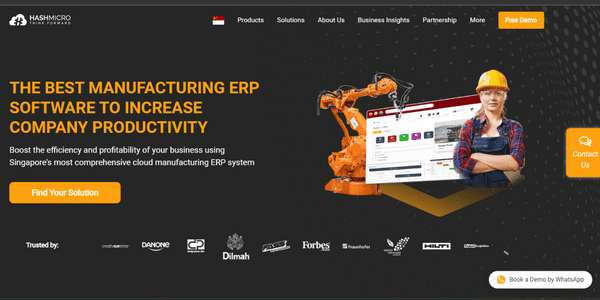 Automated testing guarantees a product of excellent quality and performance and provides some other advantages. It reduces maintenance costs, boosts software performance, and speeds Time to Market (TTM). Automation testing reduces costs since humans are only necessary for test maintenance. Scripts simplify automated testing. This article will assist if you're new to automated testing or wish to switch from manual testing. The HashMicro Manufacturing Automation Software improves your operation for quick and precise outcomes with up-to-date software. HashMicro has over 350 Southeast Asian clients and can dedicate itself to becoming the best in automation solutions.
Manufacturing Automation Software from HashMicro
HashMicro is a Singapore-based enterprise that produces ERP software. The current industries have an impact on the items that are sold as well. One of HashMicro's top offerings is its software for Hash Manufacturing. For your business's production system, it provides a variety of features. With the help of the many modules of this program, you may alter how your company operates. A few of these systems include manufacturing, Procurement, sales & CRM, and Accounting. A variety of big and medium-sized enterprises entrust HashMicro with managing their enterprise systems, giving them access to more than 350 customers. When producing many items at once, it's critical to employ software that can automate operational activities for quicker and more consistent output.
Also read: Textile Production Through Manufacturing
Conclusion
Mass manufacturing is a technique for creating many things of uniform quality. Mass manufacturing will make it feasible to create exact items at lower costs. Utilize cutting-edge instruments that follow your directions to obtain the correct product. Thanks to this technology, you may do the task more quickly and with less waste. We make errors and lose time, money, and effort if we continue to do it by hand.
These days, a lot of businesses employ ERP manufacturing automation software. HashMicro creates ERP Manufacturing Software that helps increase productivity and revenue for your manufacturing company. You may download the pricing scheme to learn more about how much Hash Manufacturing Software costs. You may test the HashMicro manufacturing automation software's free demo to discover more.