The printing industry stands as a key player, offering a diverse array of printing services, ranging from paper and banners to screen printing and other bespoke items.
As this thriving sector continues to attract devoted enthusiasts, it becomes increasingly crucial for businesses to streamline their operations, ensuring seamless business processes.
Amidst the quest for operational excellence, one solution emerges as a game-changer: Enterprise Resource Planning (ERP).
By incorporating ERP into their workflow, printing businesses can unlock a treasure trove of benefits, such as substantial time savings and amplified revenue generation, all while unleashing their true business potential.
In this article, we delve into the paramount significance of ERP implementation within the printing industry, delving into the transformative impact it bestows.
Furthermore, we will explore some highly recommended ERP for packaging industry solutions, poised to revolutionize printing businesses and catapult them to new heights of success.
Understanding ERP Software for Printing Industry
Embracing the cutting-edge technology of Enterprise Resource Planning (ERP), businesses gain access to a comprehensive and highly effective solution that automates and optimizes various aspects of their operations.
This multifaceted software serves as the backbone, empowering businesses to streamline their workflows seamlessly. In its essence, ERP consolidates all work functions into a single, integrated system, providing a unified platform accessible to all stakeholders.
From inventory management and financial control to customer relationship management and human resource administration, the ERP software revolutionizes the way businesses function.
Among the several industries that have embraced the transformative potential of ERP, the printing industry stands out as a prime example. Here, ERP software plays an important role in driving operational efficiency, seamlessly managing the intricate web of processes encompassing orders, production, billing, and reporting.
Designed with a focus on the unique intricacies of the printing industry, ERP software tailors its capabilities to precisely align with the specific needs of printing businesses.
As a result, the printing industry experiences a marked ease in operations, with enhanced adaptability and agility becoming key components of their success.
Benefits of ERP Software for Printing Industry
Firstly, effectiveness is a key benefit of ERP software implementation. ERP unifies the entire printing process, seamlessly integrating inventory management, order processing, and customer relationship management into a cohesive whole.
The result is a streamlined workflow, where data flows effortlessly, reducing redundant tasks and eliminating inefficiencies.
While the benefits of ERP software for packaging industry are evident at a company level, it extends its advantages to the workforce as well. Employee welfare becomes a priority as the software automates routine tasks, freeing up valuable time for employees to focus on other progress.
Moreover, ERP software facilitates collaboration, enabling seamless communication among different departments, fostering a sense of camaraderie and synergy.
Then, speed is of the essence in the fast-paced printing industry. Real-time data access empowers operators to monitor production statuses instantaneously, facilitating swift responses to deviations and minimizing downtime.
ERP software's predictive capabilities help anticipate material needs, ensuring that resources are always available, and eliminating costly delays. Faster production cycles translate to quicker order fulfillment.
Additionally, keeping printing facilities in optimal condition is no longer a daunting task with ERP software's facilities maintenance module. Spare parts inventories are managed with precision, eliminating the need for large stockpiles while still ensuring smooth operations.
Features of ERP Software for Printing Industry
ERP software contains some features that may benefit your printing business. Here are the important features you need to know.
1. Production planning and costing
Production planning empowers businesses to map out comprehensive production schedules, ensuring that each task flows seamlessly from one stage to the next.
This optimized planning extends beyond mere time management; it harmonizes intricate processes.
Another essential feature of ERP for printing is production costing. Material costs, labor rates, and all other expenses are recorded, offering a clear and transparent view of the financial implications of each production.
This level of insight empowers businesses to understand precisely where resources are allocated and identify potential areas for cost optimization.
Through the beneficial use of production planning and costing within ERP software, printing companies can master production scheduling and improve customer satisfaction.
2. Order management
With ERP's order management, the printing industry gains the capability to produce popular or batch goods in bulk and store them strategically for future client demands.
By producing in bulk and storing goods until required, printing companies can respond swiftly to client orders, minimizing waiting periods and ensuring timely deliveries.
When materials become available, companies can proactively manufacture these goods in advance and store them until ordered by clients.
This approach eliminates the unpredictability associated with sourcing rare materials on short notice, ensuring that intricate projects can be tackled promptly when the demand arises. 
Moreover, ERP's Order Management transcends mere storage and inventory control. This synergy empowers printing companies with accurate insights into material availability, production capacities, and financial implications, ensuring well-informed decisions at every step of the order fulfillment journey.
3. Print specification
The print specification within ERP software stands as a versatile tool, empowering printing companies to effortlessly input various specifications and costings, along with recommended retail prices (RRP).
This centralized hub harmoniously combines the intricate elements of a print job, from selecting finishes and materials to determining the most suitable print processes and vibrant colors.
With a few simple clicks, the configurator works its magic, swiftly generating comprehensive quotes that cater to the preferences of each client. 
Beyond its remarkable speed, the power of this feature lies in its capability to store all pertinent documents and details against the respective client record.
This secure repository ensures that vital information is readily accessible for future reference and management, allowing for seamless order replication and modifications.
5 Best ERP Software for Printing Industry
Understanding the best ERP software is important in order to maximize its potential for your printing business. Here are 5 best ERP software providers you need to consider.
1. HashMicro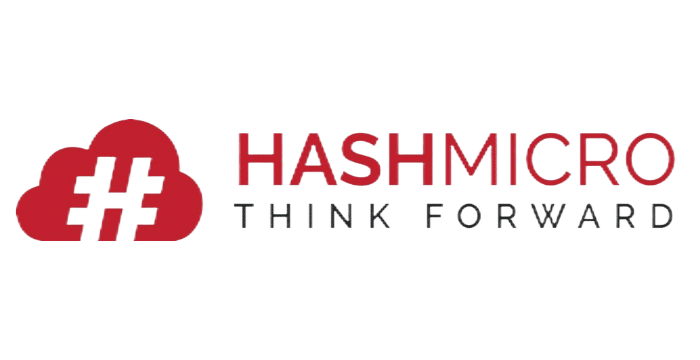 HashMicro offers a seamless transformation of numerous industries through its excellent ERP software implementations. Among these industries, the printing industry is one of the common industries that execute the power of HashMicro's ERP software.
HashMicro has its suite of modules, meticulously crafted to integrate and tailor-fit to meet the specific needs of printing businesses. This free customization empowers companies to realize their objectives with ease.
Designed with a user-friendly interface, HashMicro's ERP software grants effortless access to several features. To ensure a seamless implementation journey, it also offers dedicated teams of professional consultants, ready to guide and assist businesses every step of the way.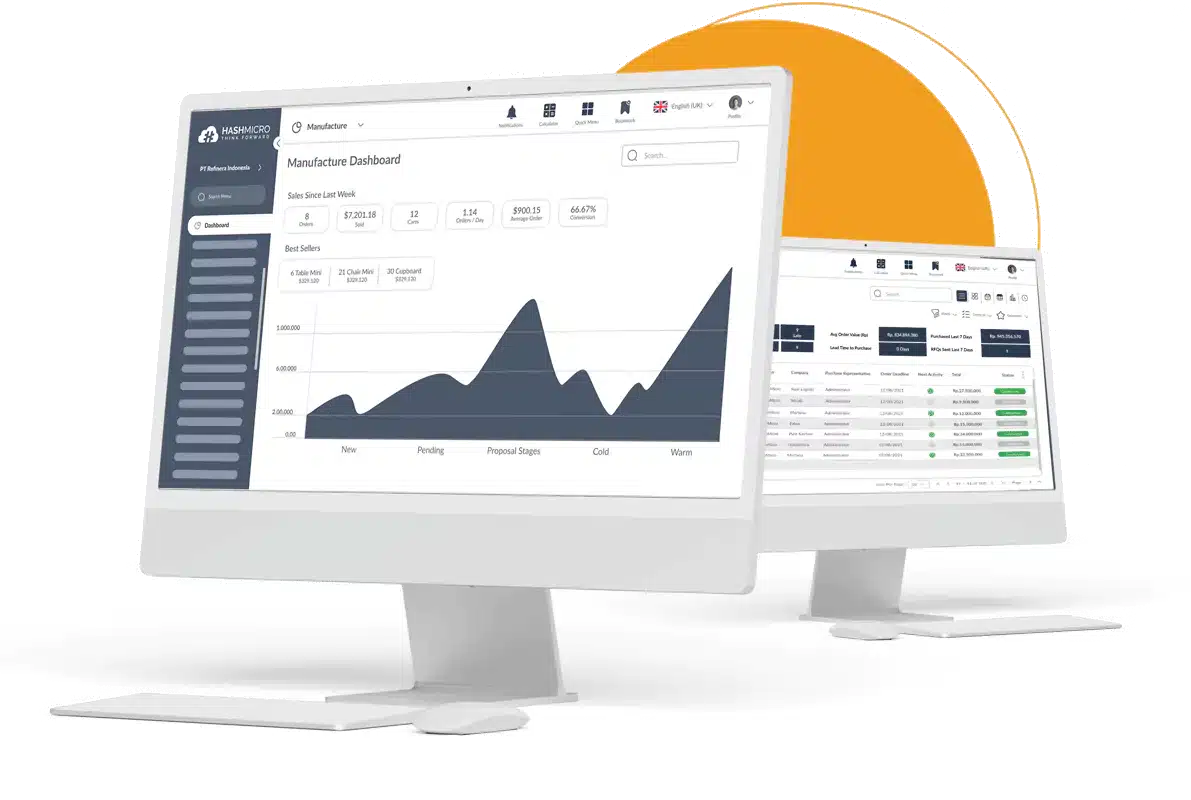 The advantages of adopting HashMicro's ERP software are various. From unlimited user access to generate precise and accurate reports, automated work-in-progress (WIP) calculations, seamless integration of the Internet of Things (IoT), and much more.
Furthermore, HashMicro's commitment to delivering value extends to offering its top-notch ERP software at an affordable price point. This inclusive price ensures that businesses of all sizes, from budding enterprises to large corporate, can harness the power of cutting-edge technology.
For those curious to experience how HashMicro's software can revolutionize their printing business, a free demo service awaits. This immersive program invites entrepreneurs to explore the intuitive dashboard, gaining valuable insights into how HashMicro's ERP software will pave the way for remarkable growth and success.
2. Printlogic
Printlogic is designed for today's dynamic business landscape, as it is accessible from anywhere through cloud-based solutions. Printing businesses can collaborate across offices seamlessly or access and update data while on-site with clients.
It also harnesses the power of actionable reporting and access to all business data in one place, enabling businesses to generate standard performance reports effortlessly or customize freely.
Printlogic offers unlimited training, as the client's success is their ultimate goal.
3. Winman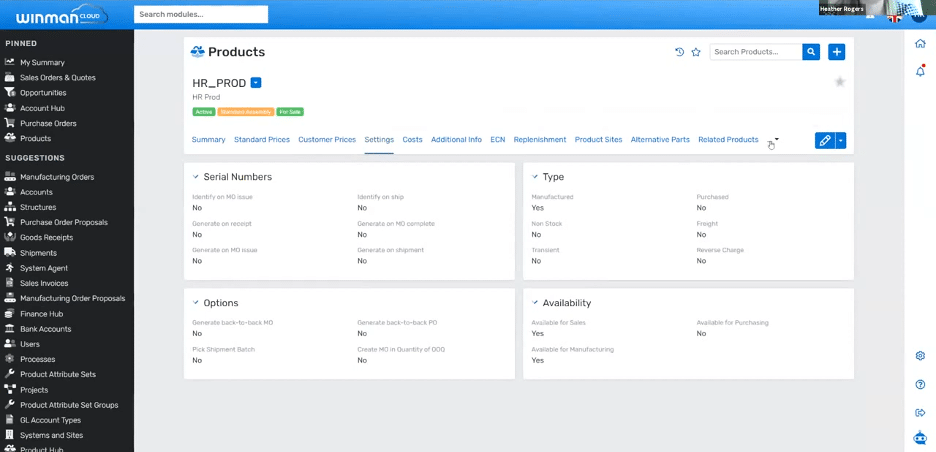 In a sector where minimizing waste and maximizing profits are important, WinMan offers a comprehensive system that addresses the unique challenges faced by businesses in this field.
Equipped with a wide array of robust features, WinMan ERP empowers managers with a complete view of their printing and packaging business.
From CRM to Production Management, Work Management, and Reporting to Accounting, WinMan streamlines operations, enhances productivity, and drives growth. 
4. Printify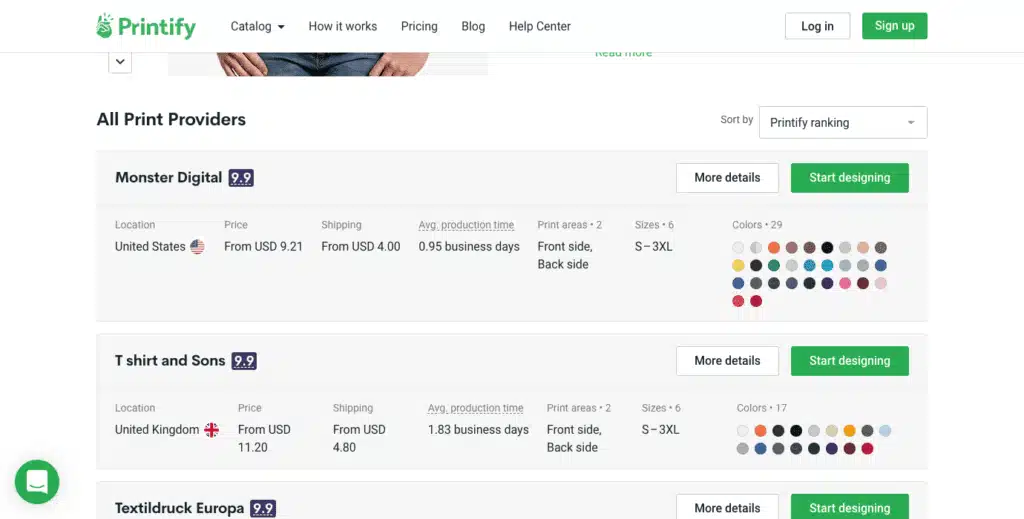 Leveraging the healthy competition among print providers, Printify offers lower prices, ensuring that you maximize your returns while delivering exceptional quality to customers.
With Printify's robust scaling capabilities, businesses can effortlessly navigate peak holiday seasons without a hitch.
Their extensive network of partners and automatic routing functionality ensures that business operations run smoothly even during the busiest times, leaving businesses with the freedom to focus on enhancing customer experience and expanding their business.
5. Eresource
Through the years, the brand eresource has played an important role in empowering companies within the printing industry, 
Eresource stands out as a multi-disciplinary enterprise solution company, consistently delivering innovative and cost-effective solutions tailored to complex business environments.
At the heart of eresource's success lies a strong commitment to quality, ensuring that businesses can achieve operational excellence.
Conclusion
In conclusion, Enterprise Resource Planning (ERP) software plays a significant role in streamlining operations and driving operational efficiency within the printing industry
ERP software consolidates various aspects of a printing business, such as inventory management, order processing, customer relationship management, and finance, into a single integrated system.
As there are many ERP software for printing industry providers that may fulfill your needs, choosing the right provider will maximize the opportunity to gain more profit and success.

One of the most trusted ERP solutions is HashMicro. With its affordable price, you can adopt the software and create a positive change to your printing business workflow.
Also, don't miss the chance of 50% discount by applying for PSG Grant.