In this 4.0 Industry era, plenty of businesses have implemented software engineering. Software engineering itself is an analysis that focuses on software design, development, and maintenance. It is a form of digital transformation in the industrial sector. Software engineering has numerous benefits for businesses. They utilize it to realize their business strategies and increase business efficiency, as everything is done automatically. 
Software engineering can also be used for manufacturing. It permits you to organize and carry out projects, as well as automate materials planning, production tracking, and scheduling. As a result, you will be able to optimize your production. Check out the following explanation to gain further information about the system and how it profits your business!
Table of Contents
The Crisis of Manufacture Engineering and How Software Engineering Helped
In the 1960s, several constraints emerged along the way of product production. Software projects failed due to cost overruns. In addition to being expensive, the software used was difficult to maintain. This led to unfulfilled customers' needs. While new software was complex to generate, its demand continued to increase quickly.
To solve the problems, companies gradually shifted to a software engineering discipline. This engineering model aided them in streamlining their operations and delivering software that reached customers' expectations. Compared to the software used back in the day, software engineering is far more sophisticated and simpler to run. Apart from manufacturing, it also consists of components for other business activities, hence it becomes widely used. 
Main Benefits of Manufacturing Software
Given how the crisis of manufacturing engineering was solved by an engineering model, there are other benefits of manufacturing software that you need to know.
Sales order control
Manufacturing software ensures that you deliver goods to clients promptly with few mistakes. It offers solutions for tracking orders automatically, starting from when an order enters your system to when the product is delivered. 
Manufacturing software works automatically while minimizing human error as much as possible. It simplifies customer order tracking, allowing users to be able to view invoices and billing data. Therefore, they can better understand the delivery schedule and any problems that may arise including delivery delays.
Quality management
Quality is undoubtedly one of the most important elements in manufacturing. High-quality and well-manufactured products keep your customers satisfied. This may lead to sustainability and word-of-mouth purchases in the future.
To maintain the quality of your product,  manufacturing software provides a better way to build quality software products. Machinery malfunctions or downtime can be prevented because it enables you to detect and resolve errors in your manufacturing process.
Creating financial technology
Financial technology means a company is able to maximize advances in technology for financial matters. Cash flow and transaction management will be monitored through a recording system. Moreover, engineering software is essential for data calculation.
In addition to all nominal inputs properly, this system offers accurate reports to help you thoroughly monitor the company's financial condition. Furthermore, you may reach targeted profit as it allows you to control the return on investment.
Why Your Manufacturing Engineering Needs Software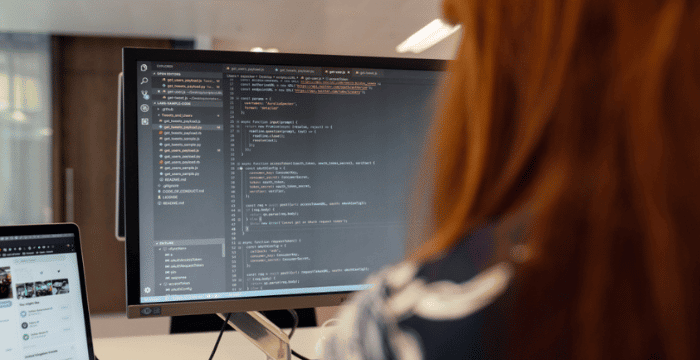 In supporting business efficiency, companies need a special system that is able to automate all of their processes. Applying software engineering benefits your manufacturing business in many ways. Since it is integrated into one system automatically and in real-time, you will no longer need to manually manage everything. This may avoid human errors and enhance team performance. 
Additionally, a good engineering system allows you to focus on making strategic planning decisions for the upcoming years to expand your business, as it is money and time-saving. Thus, by implementing it, you can improve the productivity of your business.
Also Read: Best Manufacturing Software for Singapore Enterprise
Conclusion
Knowing some of the software engineering's perks in manufacturing, it is time for you to start implementing it in your business. Do take note that good software must fulfill three aspects: transactional, operational, and maintenance.

They are essential to ensure the functions of software suit your needs. One of the software engineerings that fits the criteria is Hash Manufacturing Software from HashMicro. Schedule a free demo right now to experience its benefits yourself!