A product recall is a process whereby a business must remove a product from the market and from customers who have purchased it due to a flaw or manufacturing fault. To guard the safety of their customers, businesses offer compensation or find various ways to get customers to trade in the products. Product recalls can either be voluntary actions taken by the firm that owns the defective product or they can be mandated by other groups, including the government. One of the parties is the Consumer Product Safety Commission (CPSC) which has specific statements about product recalls. 
Many businesses now prioritize taking preventative measures, using internal product recall teams, and implementing quality control procedures to lower the risk of—and possibly even prevent—significant product recall expenditures. This is due to a greater awareness of consumer safety concerns. Using manufacturing software is one way to do said prevention of product recall. Hash Manufacturing Software is one of the manufacturing software to help increase your company's productivity. You can boost the efficiency and profitability of your business using a cloud manufacturing ERP system.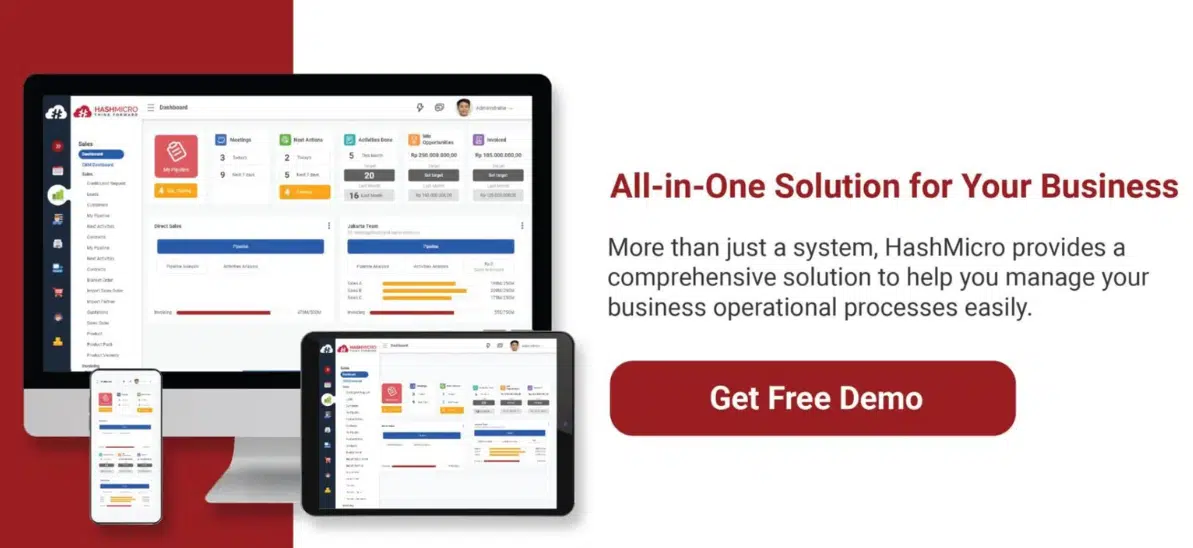 Table of Content
How Product Recall Works
If a manufacturer finds a flaw in one of its goods, it might voluntarily conduct recalls. In that instance, they make contact with the governmental agency in charge of the category of products they sell and jointly prepare a press statement detailing the flaw. Now in other situations, the government body can learn about a product and ask the manufacturer to recall it. In most cases, the business will agree. The government may approach the courts to compel a recall if the corporation balks and believes one is required. 
The majority of product recalls start with a consumer complaint, usually after the consumer is harmed by said product. Recalls can also start when a government agency alerts another agency to a concern, in addition to consumer complaints. The proper agency then starts looking into the matter. Other items in the same shipment as the damaged item will go through inspection. Other products could go through several testing phases. 
Also read: A Complete Guide to Work-in-Progress in Manufacture Industry
Every agency has specific processes in place to decide whether a recall is necessary and how to handle it. The manufacturer is notified if the agency's inquiry determines that a recall is necessary. The manufacturer may voluntarily recall the defective product. To prevent further consumer injuries, this is typically in their best interest. The competent agency may take further measures if a manufacturer declines to issue a recall. Some organizations can legally confiscate the allegedly harmful products or order their recall. 
For a required recall, other authorities would need to file a lawsuit against the manufacturer and obtain a court order. The manufacturer must then fix the defective item. It has the option to pay for product repair or replacement. Depending on the severity of the issue and any applicable rules and regulations, it will take the appropriate corrective action. For safety reasons, the manufacturer should destroy the recalled product. 
Product Recall Example
Toyota recalled more than 5.3 million cars in November 2009 due to concerns that the vehicle floor mats were improperly fitted and could have gotten caught in the gas pedals. Three months later, Toyota recalled an additional 4.1 million vehicles because of problematic gas pedals.
Federal officials pushed for a broader recall when the business initially just intended to recall the driver-side floor mats. The scope of Toyota's recall was so extensive that it was almost equivalent to the total number of vehicles sold by all American automakers put together.
There's also this next case. In 2010, approximately 1 million Infantino SlingRider and Wendy Bellissimo baby carriers were recalled in the United States. Meanwhile 15,000 more were recalled in Canada. The Consumer Product Safety Commission issued a warning about the risk of suffocation from the baby slings after they were connected to three infant deaths.
The fabric would then press against the baby's nose or mouth, despite the fact that the slings were intended to cradle infants close to their mother's chest. Infantino provided clients with a free replacement sling while advising them to cease using the SlingRider and Wendy Bellissimo baby carriers.
Product Recall Strategy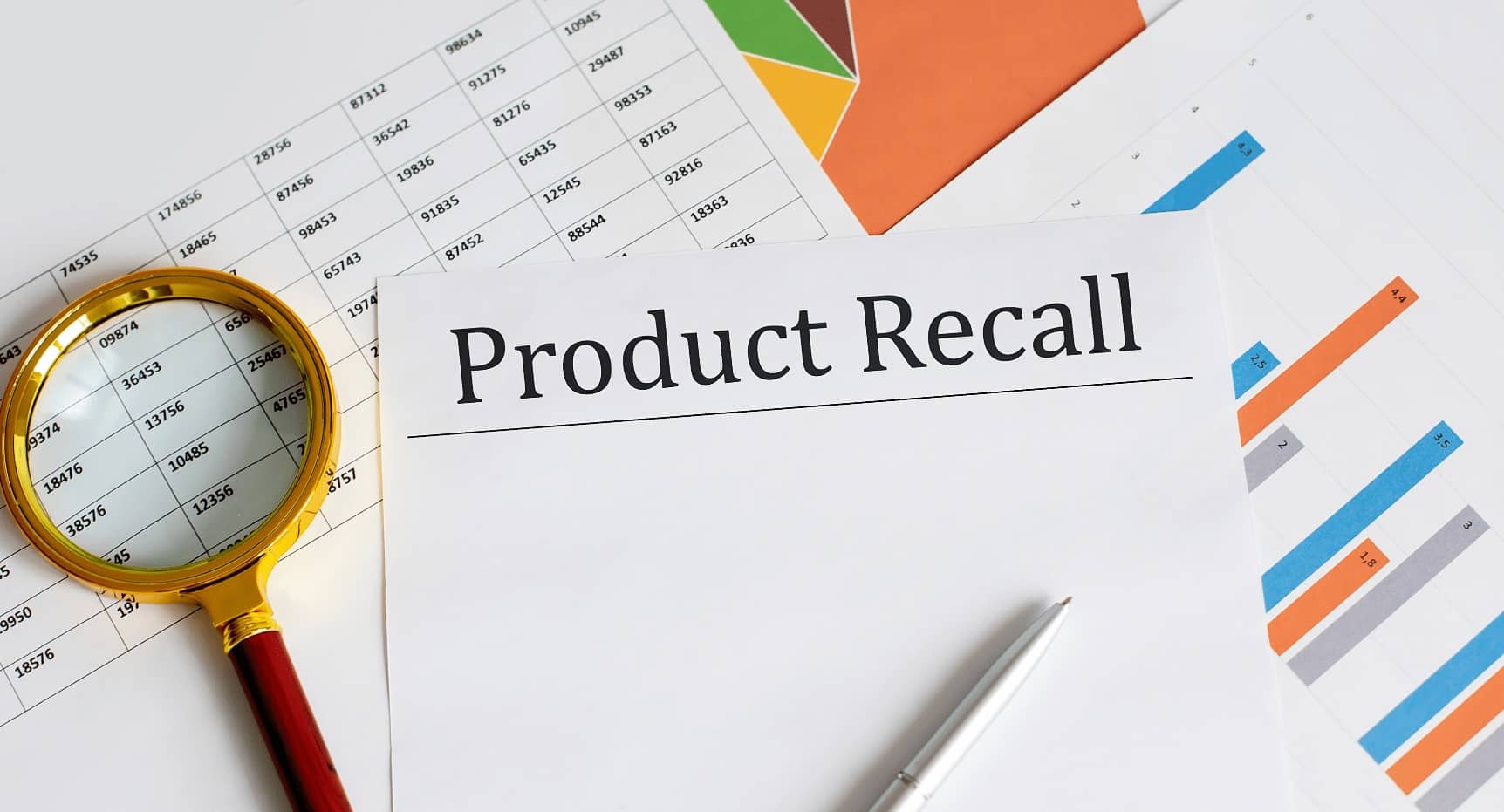 When product recall happens, what a company needs is a strategy that cuts across the company, addressing the implications of a recall for all relevant business functions. Additionally, the strategy must span all stages of the recall process. Those strategies are as the followings:
 It's crucial to act swiftly when there's a discovery of a product defect that can jeopardize customers' well-being. Companies are able to address problems before other media outlets thanks to quick responses to product flaws. A prompt response demonstrates to customers that the business is acknowledging its error and making efforts to correct it. It may inspire customers to understand and be patient due to this approach. 

Make contact with the proper authorities as soon as you are aware of the product's problem. Usually, this is a legal necessity, especially if the item poses a safety risk or is a food item. Ask about the following steps because the regulatory body for the sector to which your product is related may have unique recall procedures for the business to follow. 

Inform consumers of the recall's cause. Including this information in a press release or on the business's social media pages is beneficial. Once you give a succinct and accurate explanation, consumers will know about the situation and the reasons behind the recall. Customers may become more open to accepting solutions like a product exchange or full compensation as a result of this. 
After the announcement of a product recall, take the time to answer customer queries or concerns. To show that you are available, you can do this by including your contact information in the original recall announcement. To keep workplace communications orderly, you should establish an email account or messaging service specifically for recalls. Building customer and business trust by being open and forthcoming about the recall will benefit your brand's reputation. 

Offer product refunds to accept responsibility for the product recall and maintain consumer connections. Many businesses choose to either provide complete refunds or an exchange for a working product. Even though it is only practical to offer one of these options in some circumstances, providing both to clients can help them feel more satisfied. For instance, you would not be able to provide an exchange if you recall an older product whose manufacture has since ceased. The product recall notice usually includes this information.

Product recall insurance can shield companies and manufacturers from the expenses of product recalls with product recall insurance. These expenses often cover shipment, disposal, and promotion. If the business where you work has insurance coverage, for this reason, get in touch with the insurer to find out how to file a claim. Instances where a product recall entails health risks are frequently more urgent and benefit from product recall insurance. Skip this step if the business lacks product recall insurance. 

Plan when and how to reintroduce the product to the market once you've handled the product recall. To ensure that the cause of the recall won't happen again, this can entail developing marketing strategies and consulting the product design team. Maintaining a customer base enables businesses to successfully manage product recalls, which can make reintroducing the product simpler.
Also read: How Does Engineering Companies Benefit from The Innovation of ERP Software?
Conclusion
A product recall is a request for consumers to return hazardous products to the manufacturer. The Consumer Product Safety Commission (CPSC) states that if a product has a flaw that significantly increases the risk of injury, it should recall the product. Although the CPSC or another national authority can order a product recall in specific circumstances, manufacturers need to conduct voluntary product recalls.
To avoid product recall problems in your company, you certainly need ERP software. Hash Manufacturing Software can offer you many benefits regarding these matters such as; automated WIP calculations, timely production activities, controlled inventory and procurement, and of course, comprehensive reports. Download the pricing scheme and try the free demo, you will experience the benefits Hash Manufacturing Software can offer to your company.