As manufacturing is a high-demand industry, many people have careers in business manufacturing. Like any other job, being a manufacturer is not easy. Starting from producing goods with raw materials, finishing them, until selling the finished goods. Everything is done manually. However, modern technology business manufacturing software will be able to relieve your workload and minimize human errors.
Manufacturing Software is a system that manufacturers use to manage manufacturing operations by automating production planning, stock availability tracking, and more. This software is essential for business, especially those in the manufacturing industry. By integrating the business manufacturing software with IoT (Internet of Things), manufacturing operations will be easier and simplified.
Benefits of IoT Integration with Business Manufacturing Software
IoT (Internet of Things) itself is the collective network of physical devices. Using those physical devices along with digital technology (sensors, software, or other technologies), IoT is able to easily share data through the internet. You, the users, will only be slightly involved in the data-sharing process, as it is done automatically.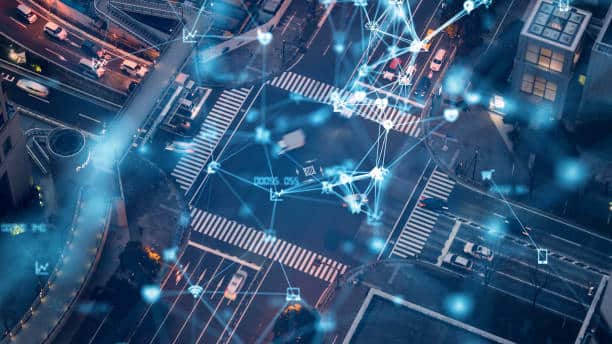 By integrating IoT with digital technology, specifically ERP software, you will receive data reports on the quality of the production equipment with the Internet of Things monitoring the production capacity in real-time and directly to your manufacturing software dashboard. For manufacturing business specifically, as one of the industries that gains the most benefits from the implementation of IoT, you will be notified when there is something wrong with the manufacturing process. Thus, you will be able to work efficiently and minimize costs.
Also Read: What is Manufacturing Software & How It Can Help Your Business Grow
Designing a Business Manufacturing System That Provides Actionable Data and Analytics
A system is designed according to the user's needs. For manufacturing business, it is essential that the system or software that you use is one that provides actionable data and analytics. It means that the data can be acted upon and gives insight into what you should do in the future.
A system that provides actionable data and analysis should be designed to be flexible, configurable, and give you the results data in real-time. Thus, when the system collects and measures data, you will be able to find out the specific information and KPIs (Key Performance Indicators). With great manufacturing software, each and every manufacturer will be able to track and monitor their manufacturing business operations.
6 Software Solutions a Manufacturer Needs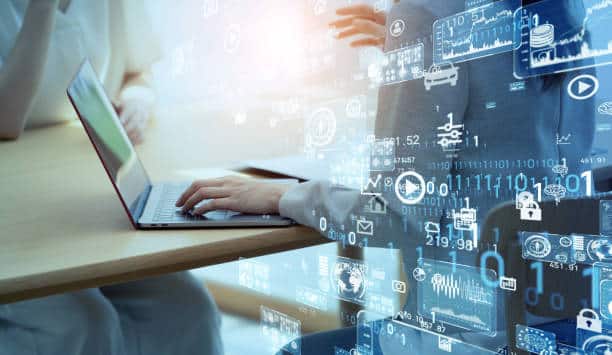 A manufacturer's job is never easy. There are many obstacles and challenges. However, that can be tackled. With every software solution to ease the work of a manufacturer, there are six software solutions that a manufacturer should have.
1. Enterprise Resource Planning software
ERP or Enterprise Resource Planning software is a system that is able to automatically manage and integrate essential business activities. This system generally covers human resources, sales, accounting, customer resources management, inventory, purchasing, and manufacturing.
ERP systems are systems that organizations use to monitor and control their business activities. With the data that the system has collected, you will be able to look over your business process like the transactional data. Then, you can act upon the data you have received. In other words, by using ERP software you will be able to manage your manufacturing business operations automatically and accurately.
2. Manufacturing Execution System software
MES or Manufacturing Execution software is a comprehensive and dynamic tool which monitors, tracks, and collects data in real-time. From the data, you will be able to analyze and make decisions for your business accurately and ensure your manufacturing operations run effectively and efficiently.
As the manufacturing industry becomes more competitive and rapidly changing, the MES system is significant. Manufacturing Execution software is essential in optimizing your manufacturing business production and performance.
Also Read: What is MES (Manufacturing Execution System)? | Hashmicro
3. Bill of Materials software
Bill of Materials is a list of the materials and components that are compulsory in the production process of manufacturing. Meanwhile, BOM or Bill of Materials software is a system which helps you to make the bill of materials for your product and manage them. Through the software, you will be able to know the components in your product and how much each of them costs. Not only that, but you will also be able to avoid human errors, like typos.
4. Product Lifecycle Management software
PLM or product lifecycle management software is a tool to manage the lifecycle of a product. It will manage your product from inception, design, manufacturing, sales, service, until retirement. Not only that, but PLM software will also help you manage information about the production of your product efficiently and speed up the product's development process effectively without reducing the quality, but increasing it.
5. Quality Management System software
QMS or quality management system software is a tool that helps you with monitoring, documenting, and maintaining the quality of your product. By using the QMS software, you will be able to identify potential problems. Therefore, if there are any areas that need improvement, you will be able to work on it efficiently and effectively. With that, the quality of your product increases along with the profits.
6. Customer Relationship Management software
CRM or Customer Relationship Management software is a system that contains a database of customer information to help you keep track of them. This software helps you to track your customer's specific orders and shipments. In other words, CRM system manages your interactions with your customers and improves customer relationships.
How Business Manufacturing Software Improves Factory Performance
By utilizing the system you have, it is possible to monitor the production and performance improvements as the results are given to you in real time. Your manufacturing business will have high-quality products and you won't have to be too involved in the process as the system automatically does it for you.
Business manufacturing software improves production performance by making production more efficient with less cost and time. The system also gives accurate reports of real-time performance. Therefore, you can also make important decisions to increase your business manufacturing production and your profits.
Also Read: Best Manufacturing Software for Singapore Enterprise
Conclusion
It is important to utilize manufacturing software for your business. However, choosing the right one to utilize is just as important. One of the manufacturing systems you can use is HashMicro manufacturing software, as the six software solutions are all included. Easy to access and safe-to-use, HashMicro's Hash Manufacturing Automaton would be the best manufacturing software choice for your company. It will increase your business productivity and profits.