Advanced manufacturing uses innovative technologies to create new products or the best manufacturing software and perform production activities that improve manufacturing quality by complete manufacturing software. Moreover, the process gives manufacturers a competitive advantage through a comprehensive manufacturing system. Advanced manufacturing is "the use of innovative technologies to create existing products and develop new products, including production activities, automation, and networking," as defined by Manufacturing.gov. You can download software pricing scheme calculations for your overview.
This is an intentionally vague definition because advanced manufacturing in one field differs from other good manufacturing automation systems. There is no accurate way to pin this concept down without discussing specific examples. This article will explore advanced manufacturing, explain a manufacturing software system, the types of advanced manufacturing, the benefits of its processes, challenges, and solutions in implementing it, and recommend leading advanced manufacturing systems in Singapore.
Table of Contents
What is Advanced Manufacturing?
Advanced manufacturing refers to applying innovative technologies and techniques to improve business competitiveness. Manufacturing industries use innovative technologies to keep up with advancements in electronic information, computer technology, machinery, materials, and technology-enabled management to improve manufacturing quality and process. Increase productivity and profitability by using Hash Manufacturing Automation Software from HashMicro.
The goal of advanced manufacturing is to maximize output while minimizing waste and improving value, quality, market responsiveness, and flexibility. Advanced manufacturing also aims to reduce time to market, inventory, content, and unit quantities. With digital manufacturing on the rise, manufacturers must embrace advanced manufacturing to succeed.
Types of Advanced Manufacturing
1. Additive manufacturing
Generally, 3-D printing, powder-bed laser printing systems, fused deposition modeling, and other processes that create highly complex assemblies from a single continuous material are examples of additive manufacturing methods. Manufacturers can reduce failure points in a system while reducing weight, complexity, and thermal dissipation issues, among other benefits. Aerospace, medical, prototyping, automotive, consumer goods, and many other industries will benefit from additive manufacturing as the technology becomes cheaper and more intuitive.
2. Advanced/composite materials
Advanced materials have enabled the production of exact blends of metals, plastics, glass, ceramics, and other materials. Composite materials, for example, have precisely varied physical and chemical properties, resulting in more performance breakthroughs and fewer material tradeoff decisions. High-strength alloys, recyclable plastics, advanced ceramics/glass, and many other composite materials are essential in today's markets. Improve controls of purchasing raw materials by integrated procurement software.
3. Robotics/automation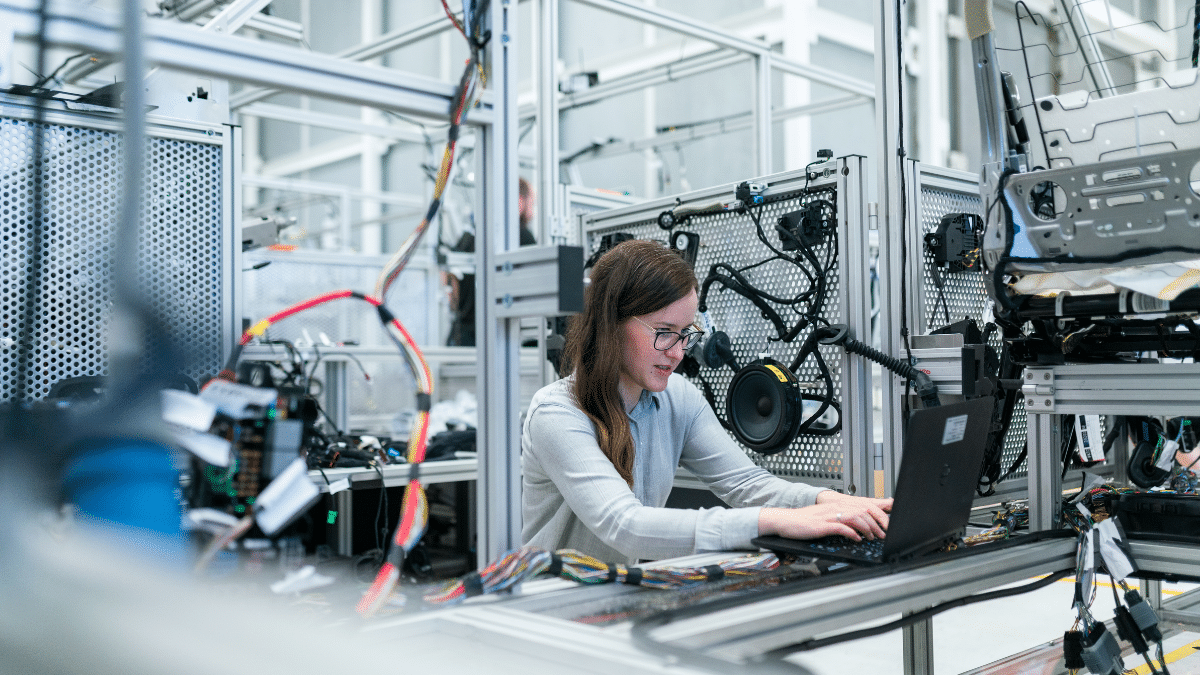 It is no surprise that robotics is on the list of advanced manufacturing techniques. These automated systems enable heavy lifting, precision movement and joining, and improved work consistency across many production units. Robotics is also helpful for traditionally dangerous tasks, reducing risk, overhead, and waste on the part of stakeholders in exchange for more consistent, faster, and cheaper products. Various industries use robotics, including automotive, aerospace, forging, consumer goods, and many others, and as our understanding of robotics grows, so does our ability to implement automated systems in more sectors.
Also read: Manufacturing Tips: How to Optimize Your Production Planning
4. Laser machining/welding
Welding and machining can be challenging to master – laser machining and welding, on the other hand, enable rapid and high-precision processing of parts by utilizing laser technology. Lasers do not seriously damage the part's integrity while eliminating cracking and poor joining by reducing the amount of heat transferred into the material with increased precision. These processes are currently used for pressure vessels, proximity sensor welding, battery welding, sensitive electronics, and much more, providing safer and more accurate products across many generations.
5. Nanotechnology
As our devices become smaller, so does the demand for smaller components. For this reason, nanotechnology is at the forefront of many industries. As designers strive to pack as much functionality as possible into as small a profile as possible. It is also used in chemical and biological applications. Where nanoscale particles can improve material properties, control light spectroscopy, and influence chemical reactivity. Nanotechnology enables advanced manufacturing systems to have a smaller overall footprint while increasing functionality across the production line.
Benefits of Advanced Manufacturing Processes
After learning about advanced manufacturing and its various types, you should be conscious of its advantages. Regardless of industry, advanced manufacturing techniques are beneficial in various ways. The main benefits if you use advanced manufacturing in your company include:
Improved product quality – The precision, consistency, and overall efficiency of advanced manufacturing processes result in more reliable, available, and affordable product quality.
More intelligent resource management – By automating manufacturing tasks, advanced manufacturing aids in leaner production efforts, allowing personnel to focus on more innovative projects.
Reduced production timelines – Because advanced manufacturing involves flexibility and optimized planning and scheduling, it allows for better market responsiveness.
Innovation – As manufacturing efforts become more automated and cost-effective, resources can be directed more toward research and development, allowing for introducing new and exciting products to the market.
Challenges and Solutions in Implementing Advanced Manufacturing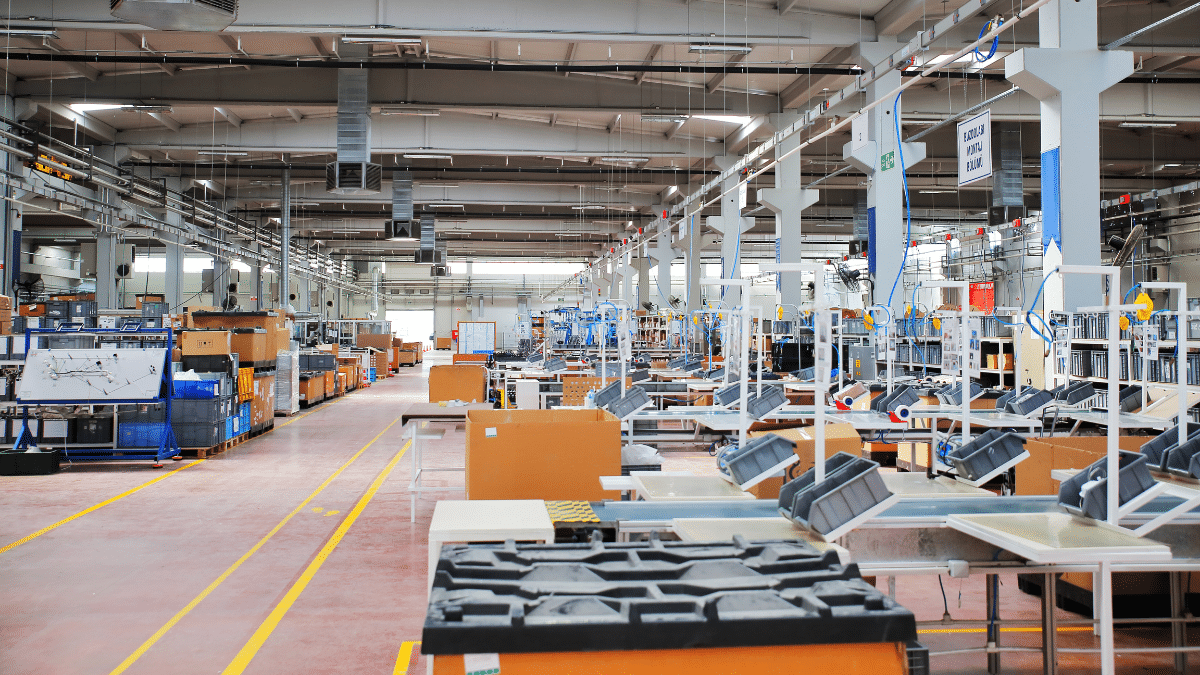 Another advantage of advanced manufacturing is that it is likely to fairness and equality between small and large businesses. In contrast, a manufacturer's number of employees and available manufacturing space can significantly impact overall output today. Advanced management systems that provide the best fit can make a smaller company more competitive regardless of other factors—allowing them to pull ahead of larger companies that are slow to adopt advanced manufacturing techniques.
Also read: Manufacturing Program and The Role of ERP in Industrial Development 
Leading Advanced Manufacturing System in Singapore
To assist your business in transitioning to the new industrial era and getting the benefits of technological advancements. Hence, we have compiled a list of the best manufacturing software.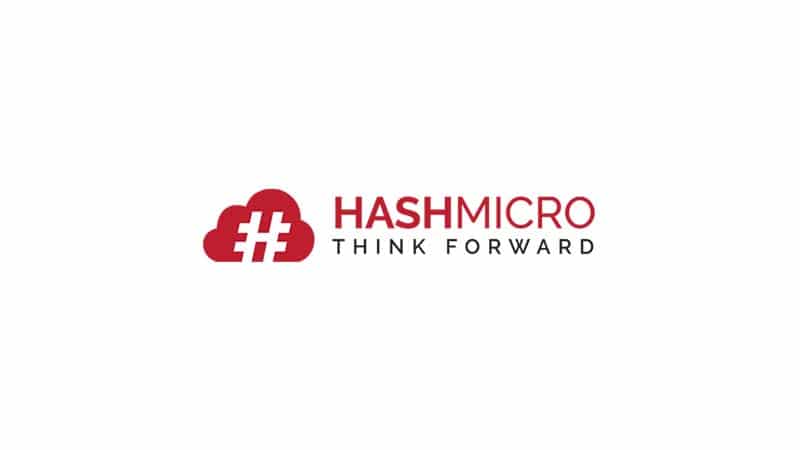 HashMicro has established itself as the number one advanced manufacturing Singapore software provider after years of delivering business automation solutions. The highlight of HashMicro is its scalability in medium-to-large-sized businesses. They noticed that more and more businesses were entrusting their business operations to HashMicro over time. It is because it allows for a great deal of flexibility and integration when aligning the system with business operations.
HashMicro serves a diverse range of businesses, and you may have heard that the company is now working to broaden the system's application. It also invested heavily in high-quality modules that can be purchased separately. Advanced reporting, a user-friendly interface, and an unlimited number of users are included. HashMicro manufacturing software can be integrated into other complete accounting systems.
Sage
Sage Business Cloud X3 enables users to collect data from various workflows and use that information to inform and streamline operations. Automation can be used to reduce manual time spent on data entry. And tedious communication between departments in processes such as sales and financial management. For example, with Sage, the sales team could offer product discounts and have them instantly reflected in the financial system upon payment receipt.
It can deploy on-premises or in the cloud and is suitable for all industries and businesses of any size. Users can customize it to meet their specific business needs and allow APIs to access external services.
NetSuite
Oracle's NetSuite platform includes a manufacturing solution and is one of the best manufacturing ERP software options available. It is cloud-based and provides tools to manage all manufacturing processes, from the shop floor to the executive level. Customer relationship management (CRM), centralized product data, and efficient order handling are the most notable capabilities.
NetSuite also enables improved production planning based on supply and demand balancing, procurement processing, and supply chain control. NetSuite serves various manufacturing companies, from consumer goods to medical devices.
Capterra
Capterra is the leading online resource for business software buyers. Founded in 1999, Capterra features validated user reviews and independent research across hundreds of software categories. From accounting to manufacturing management, Capterra covers it all. Capterra helps more than three million buyers find the right software for their businesses each month.
Conclusion
Hopefully, advanced manufacturing will level the playing field between small and large businesses. As capability will no longer be based on the number of employees or manufacturing space but on the design of systems that provide the best fit and offer highly consistent products for customers at a lower price than traditional models. You can increase productivity and profitability with a complete manufacturing system from HashMicro. Furthermore, you can download manufacturing software pricing scheme calculations for your overview before using the manufacturing system for your business.