The problem in car sector are getting more plentiful because consumer demand increases every year. Retail sales in Singapore fell by a slower pace of 5.7 percent year-on-year in August, amid strong demand for new and used cars, said the Department of Statistics (SingStat). The estimated total retail sales in August 2020 were about S$3.4 billion, of which 10.9 percent were from online retail sales. The high sales figures are certainly very profitable for the car manufacturing system. However, with this consumer demand, the car factory is not ready for the production process. Therefore, the use of HashMicro's manufacturing software is one solution that you can implement.
The automotive industry is an industry that requires large resources, both in terms of human labor and the needs of other components problem. Despite having a large number of human workers, a car factory requires sophisticated technological solutions so that production can run quickly. One of them is by utilizing manufacturing automation software. This system can increase the productivity and profitability of your auto factory industry quickly and accurately. Simplify every job in your car factory to get accurate results with the help of the best manufacturing system in Singapore. To find out more about this software, you can visit the manufacturing software price calculation scheme from Hashmicro and adjust it according to your budget!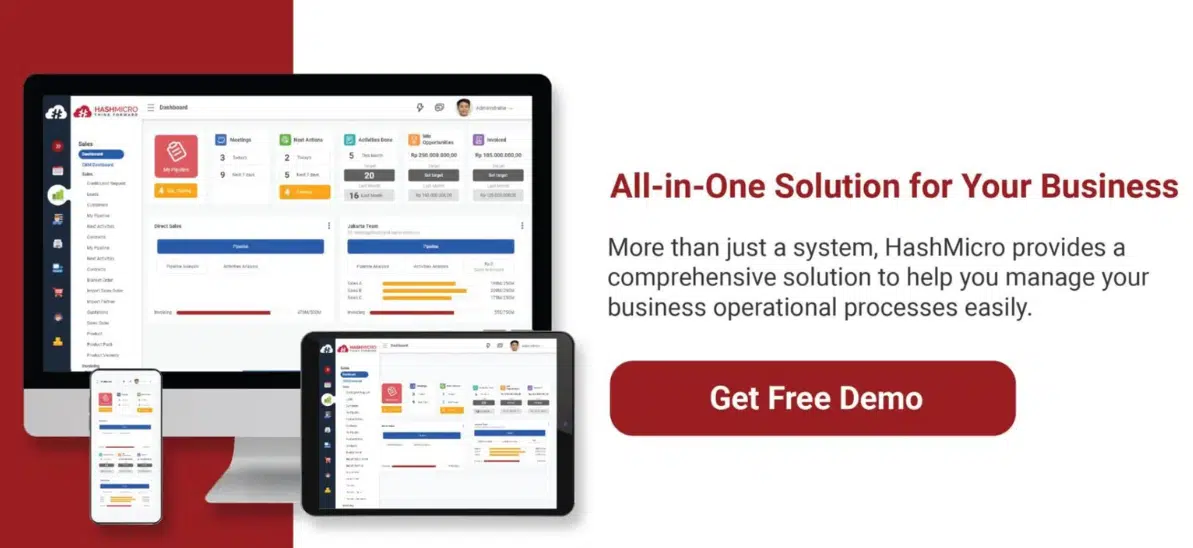 Table of Content
What is the Car Industry?
The car industry is all car production activities from designing, developing, producing, and marketing to sales. The car industry is one of the automotive industries whose production process uses high technology. Despite using advanced technology, this industry also still requires human labor. Examples of well-known manufacturing industries in Singapore are the Astra group, Toyota, and others.
Why Does the Car Industry Need Software for Their Problem?
As technology develops, you as a business owner should follow the technology to support your business productivity. Currently, many automotive factories in the country are utilizing technology. One of them is software to meet the increasing demand for cars. The various benefits that your car manufacturer gets with cloud-based software that you can access anywhere at any time as long as there is an internet connection.
Feature in Manufacture's Software
A good manufacturing software is a system that has the best features to automate various activities in a car factory. Later, these features will help each production process run more effectively. The following is an explanation of the features of the manufacturing software:
Preventing too little production
Car production that is too little will certainly affect your business finances. You need to prevent this in order to increase profits on car sales. Through the demand forecasting feature, it will help prevent the production of too little goods by integrating data in each item that is updated smoothly.
Track every production progress and scheduling automatically
One of the causes of the overwhelming car industry is the increasing consumer demand for cars and not matching the scheduled production. This can be resolved with the automatic scheduling feature of marketing automation software so that the production process can run effectively and efficiently. In addition, you can track all activities in the car factory production process by tracking work in progress comprehensively.
Controlling production costs efficiently and effectively
Cost is one of the most important factors in the success of a business. Using a manufacturing system can reduce production costs to increase the company's cash flow. In addition, Hash Manufacturing automation also allows you to track the results of the calculation of the cost of production accurately and in seconds.
In the manufacturing industry, purchase orders are common. Through the bill of materials feature, you can see the need for raw materials for car production. Thus, you can fill the fulfillment of every raw material for car production accurately. After that, the problem in car can be solved as well.
Manufacture Software's Benefit for Car Industry
Choosing manufacturing software to assist the production activities of a car factory is the right thing. The thing is, there are various benefits that your factory gets if you use this system, such as, production activities run on time, controlled purchases of raw materials, and others. The following explains the benefits of using manufacturing software for car factories:
Increase car production activities
The overwhelming occurrence at a car factory can overcome with the help of automated manufacturing software. Through this manufacturing software, you can estimate the demand from consumers. This will assist the industry in preparing car stocks tailored to customer needs.
Help you make accurate decisions
Hashmicro's manufacturing automation software provides analysis of the car factory's production process data problem. In just a few clicks you can access reports through this system. You can use this report for your next decision.
Inventory and procurement activities are well-controlled

The inaccurate stock of raw materials will certainly affect the production process to be slow. Manufacturing software integrated with inventory and procurement systems will help your car factory to monitor the availability of raw materials as needed. In addition, this system will also automate the supply of car stock according to consumer demand.
Conclusion

The high demand for cars must of course be balanced with the productivity and profitability of car factory production problems. You must prepare everything so that the number of requests for cars doesn't overwhelm you. One solution that you can apply to balance it is to use HashMicro's manufacturing hash automation software. The various features offered by this software provide many benefits for automating your factory production activities such as WIP automation, controlling production costs, and others. If you are interested in implementing this system, try out the free demo!