All business industries across the globe value efficiency. They do this not without reason. Especially in the manufacturing industry, efficiency is key when producing goods. The higher the cost of making your items, the more expensive and inefficient your production process is. Manufacturing efficiency refers to your company's level of performance, and it's something that you can constantly improve. There are several ways to improve manufacturing efficiency, and one of them is using manufacturing software to automate your production processes.
Related article: 5 Effective Ways to Reduce Your Manufacturing Costs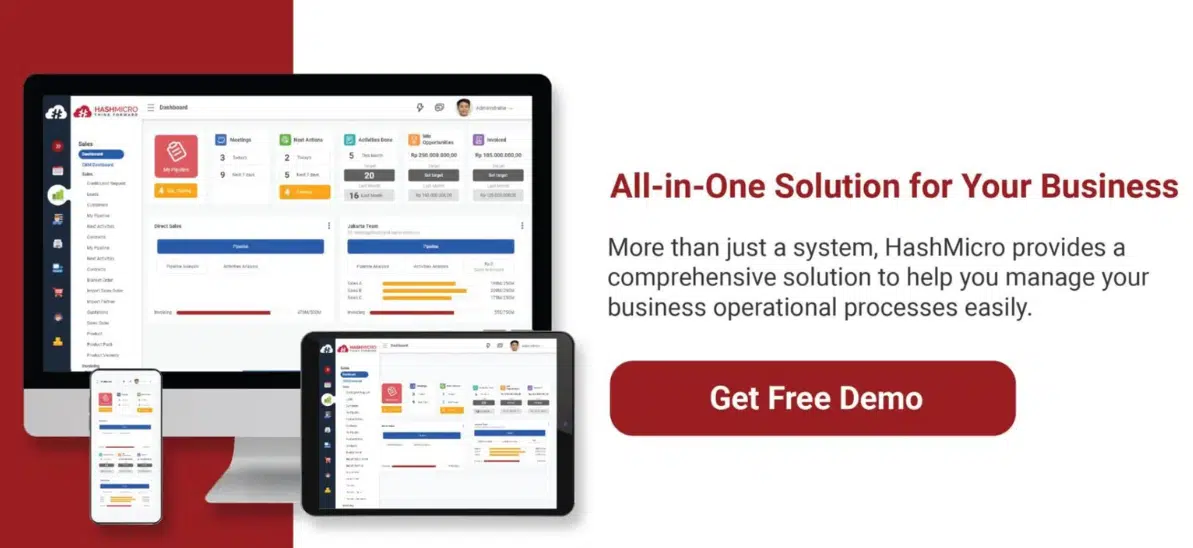 Manufacturing Efficiency Definition
The terms productivity and efficiency are very common in many industries. Even though we often find people using this term, they are not the same thing. Manufacturing productivity focuses on increasing the output number of goods, whereas manufacturing efficiency focuses on improving the effectiveness and quality of work performed. Thus, you can achieve manufacturing efficiency when products have the lowest possible total cost. It's all about making as much as possible with the resources while conserving time, materials, and energy.
Manufacturing efficiency, also known as manufacturing operating efficiency, is typically a percentage, with 100% indicating optimum efficiency or producing high-quality goods at the lowest possible cost. However, most manufacturing companies run at around 60% to 80% capacity, with challenges like defective goods and low-quality raw materials dragging down the percentages.
Manufacturing Software 
You need to improve manufacturing efficiency to stay competitive. And it is very possible to do. To achieve manufacturing efficiency, you need complete insight into all aspects of your maintenance operations, including assets, people, and parts. Manufacturing software can help you achieve just that.
Even if your manufacturing processes are now more efficient than the competition's, you should continue to explore new technology, software, and machines. This can help improve your production lines. Here are some manufacturing software that you can implement to help improve efficiency. 
1. HashMicro
As a cloud ERP software provider, HashMicro allows you to automate all parts of your business. HashMicro will enable firms to modify their ERP modules. Therefore, this software is suitable for many industries. This solution can benefit manufacturing, finance, trading, food and beverage, retail, transportation, and other industries. 
As for the manufacturing industry, HashMicro provides solutions to optimize inventory levels, monitor the stock transfer process, estimate inventory requirements, and effectively manage stock at each location with an inventory management system. It also offers the best features, such as Barcode Management, Lot and Serial Number Tracking, Stock Request Management, Inventory Forecasting, Inventory Valuation, and Stock Aging Analysis.
2. Infor LN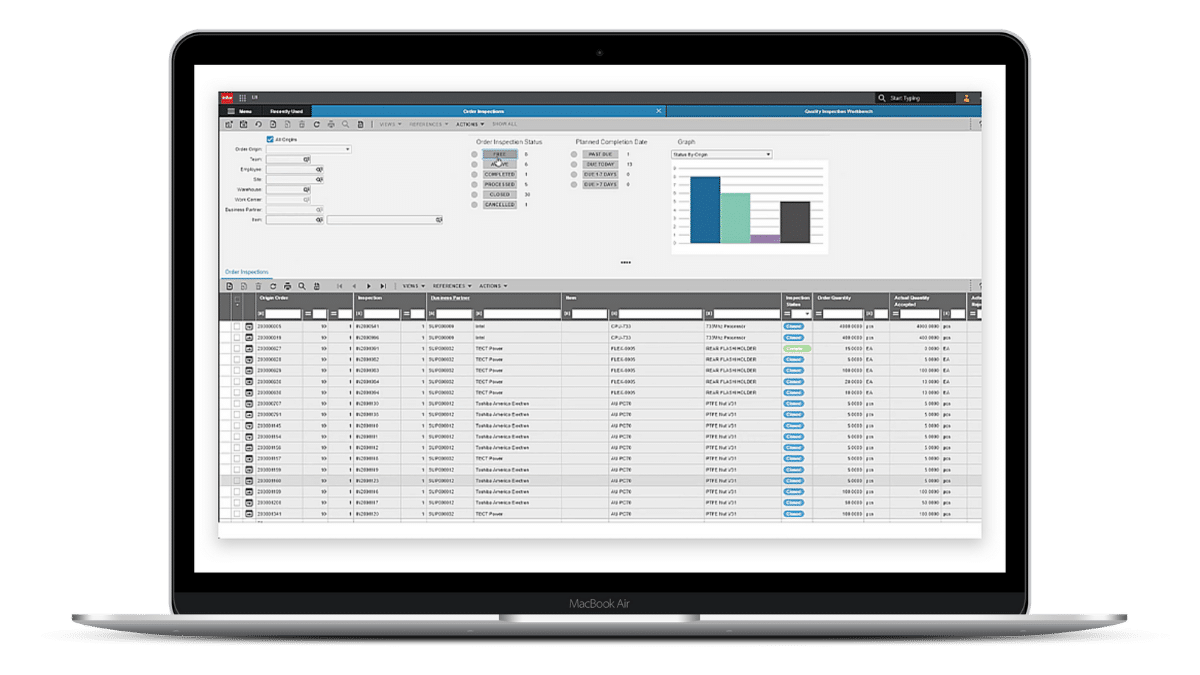 Secondly on our list is Infor LN. As an ERP solution provider, Infor LN serves the needs of manufacturers worldwide with their cloud-based ERP solution. The manufacturing software provides information visibility to respond quickly to customers and suppliers. Furthermore, they don't require software customizations. 
With integration to financials, quality management, service management, and order management, Infor LN can be deployed quickly and cost-effectively from the shop floor to the top floor and across the supply chain. Therefore, Infor LN is a fully integrated and adaptable global solution. Companies that use Infor LN can increase their agility while lowering their total cost of ownership.
3. Oracle NetSuite ERP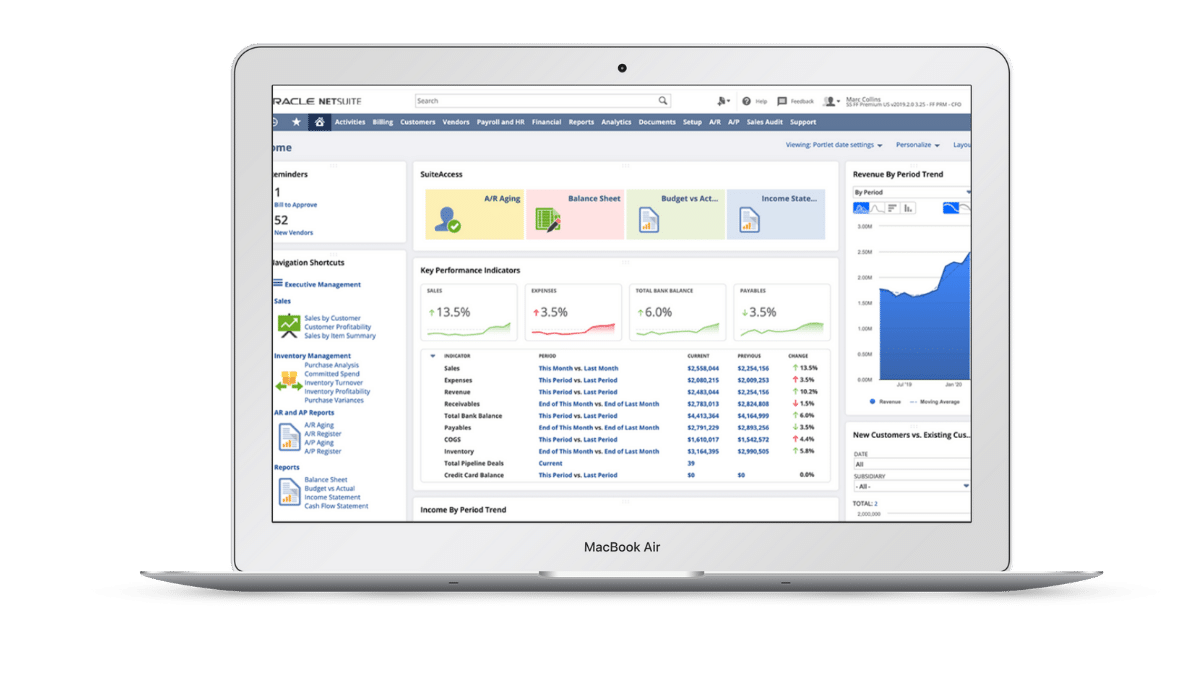 As one of the world's most popular cloud ERP solutions, Oracle NetSuite provides a comprehensive platform for managing back-office functions. This function includes accounting, e-commerce, and customer relationship management (CRM). Furthermore, NetSuite also has built-in business intelligence, reporting, and real-time visibility across your company. As a result, it enables businesses to cut IT costs, accelerate growth, and remove operational incompetence. Accordingly, you can concentrate more on revenue rather than managing the back-end system. 
4. Crest ERP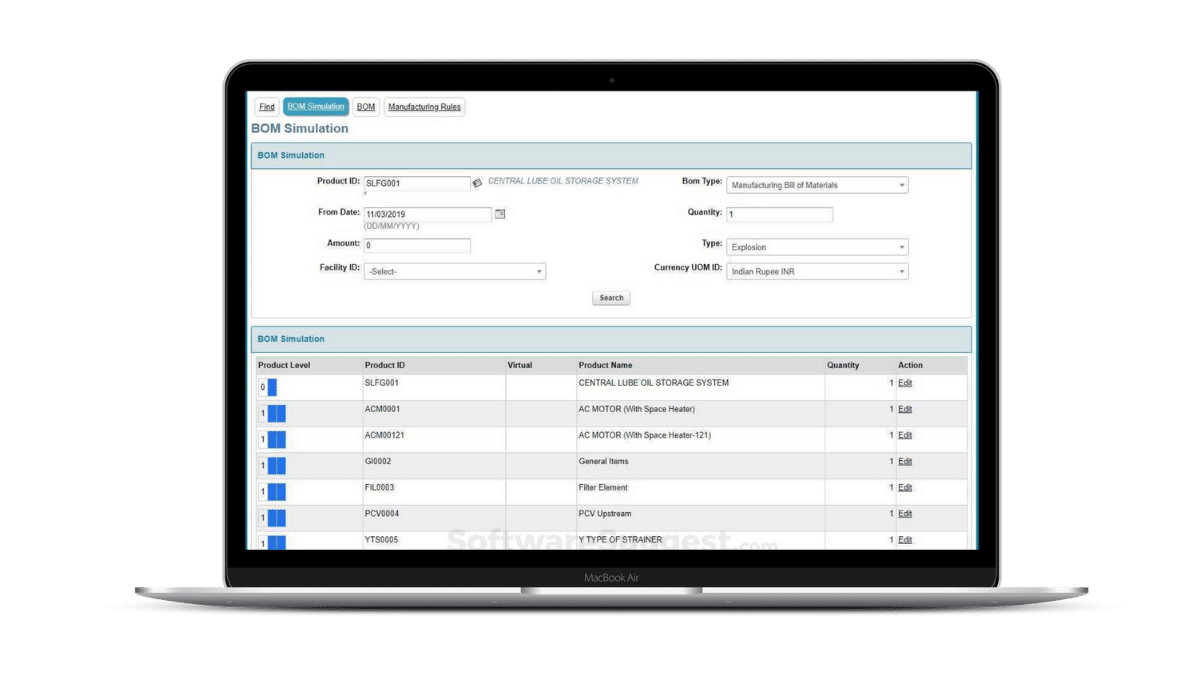 CREST is a seamless ERP solution that helps trading, manufacturing, and service firms run their businesses more successfully. CREST ERP is a strong tool that allows you to focus on developing your business by freeing up resources and increasing employee productivity.
Moreover, CREST ERP provides a comprehensive set of modules that cover all aspects of a company's operations. Manufacturing, Inventory Sales, General Ledger, CRM, HR, and Project Management are just a few modules available. It combines all corporate functions into a single automated system, allowing stakeholders more influence over their operations.
Related article: 6 Manufacturing Industry Trends in 2022 that You Must Know to Stay Competitive
Conclusion
You can achieve manufacturing efficiency by creating products with the lowest total cost possible. In short, that means producing as much as you can with the resources you have while reducing the waste of time, energy, and materials. Moreover, efficiency focuses on the bigger picture of your manufacturing process instead of just productivity.
Improving manufacturing efficiency is essential to increase your competitive level in the industry. One of the ways to improve this efficiency is by implementing manufacturing software. Furthermore, many companies adopt an integrated ERP system to automate their business processes. This software allows you to streamline your business processes, including manufacturing, accounting, inventory management, and many more. As a result, your company will grow significantly. Expand your business as you improve efficiency along with HashMicro.