Cloud manufacturing software is a technology that allows you to plan and execute manufacturing projects from start to finish, as well as automate materials planning, production tracking and scheduling, and product lifecycle management.
Several technologies are utilized to manage production activities and inventories for the fabrication process in order to track order materials and other resources. However, the program, like inventory management software, also helps the manufacturer compile cost details and schedules.
Cloud manufacturing ERP is a useful solution for the manufacturing process. The software assists businesses in efficiently tracking as well as controlling their records. This manufacturing software enhances inventory cost control, which boosts efficiency.
Furthermore, by utilizing the global trade item number, modern manufacturing software adds more capability to the distribution process. Furthermore, cloud manufacturing software enables businesses to enhance their collaborations and communication with suppliers and customers.
Table of Content
What is Cloud Manufacturing ERP Software?
Cloud manufacturing ERP (Enterprise Resource Planning) is a type of software solution that provides businesses with tools for managing their manufacturing operations in the cloud. ERP systems are designed to integrate all of a company's business processes, from inventory and supply chain management to accounting and financial reporting, into a single, unified system.
Cloud manufacturing software specifically allows businesses to access their ERP software and data over the internet, without the need for on-premises hardware or software. This allows for greater flexibility and scalability, as businesses can easily add or remove users, storage, and computing power as needed.
Cloud manufacturing software typically includes features such as production planning, scheduling, inventory management, quality control, and reporting. These features help manufacturers streamline their operations, reduce waste and costs, and improve overall efficiency and productivity. Additionally, manufacturing software can provide real-time visibility into production and inventory data, enabling better decision-making and more accurate forecasting.
Also read: 16 Best ERP Software in Singapore You Should Know in 2023
Why Small Businesses Should Implement Cloud Manufacturing Software
It is quite tough to keep track of every operation within the manufacturing warehouse. An old-fashioned paper-based method or Excel spreadsheet is far from efficient. Furthermore, it will undoubtedly conduct a wide range of issues in the future. This is where inventory management software plays its role.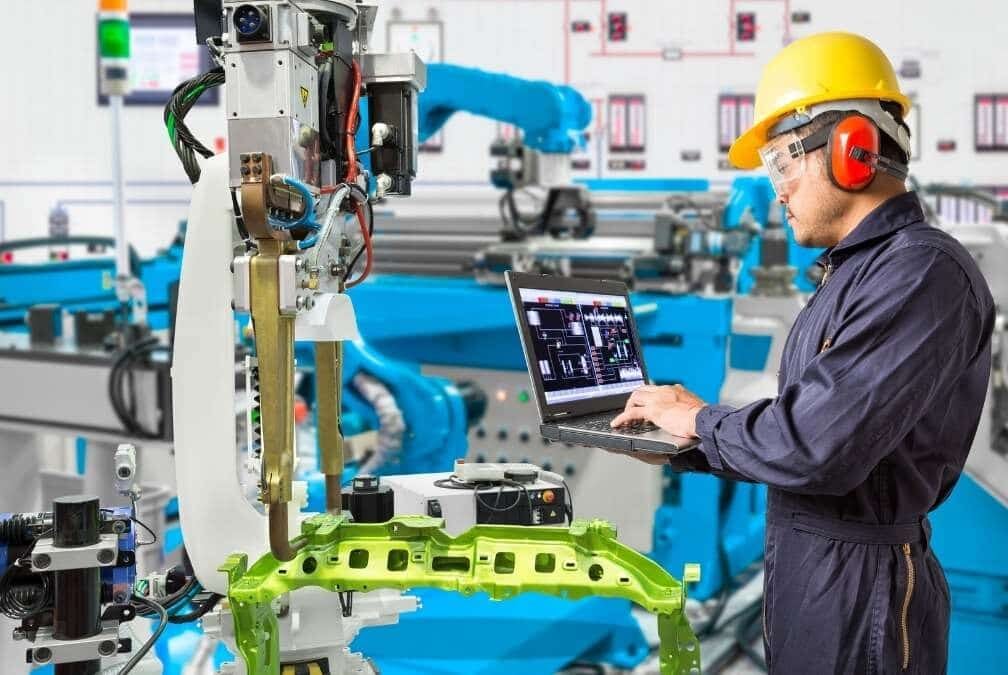 Here are some of the benefits of utilizing a software-based inventory management system. Also, explain why your manufacturing company requires the software.
1. Time & money saver
Because of the highly competitive market in the manufacturing trades, it is quite stressful to differ significantly from the price point of your competitors and rivals. It's also time-consuming to manage organic inventory that responds immediately to conversions. Overstocking, on the other hand, can result in carrying costs. If the supply cannot be used on other projects, it is a complete loss.
In comparison, inventory management software in the manufacturing trades reduces costs by enabling people to perform more efficiently. As a result, less time is spent on low-value labor.
2. Data tracking
Small manufacturing inventory management software can readily track and report data errors. It will not be obvious if you manually monitor the systems. This software system can assist your company in obtaining a significant volume of data.
It also helps in the tracking of sales through the use of a real-time solution. You can identify top-selling products and make strategic planning decisions. You can also use this software system to track the waste of certain items and, as a result, engage to optimize the process.
In addition, you can track the entire product life cycle in real-time, from raw materials to production to finished items. Inventory management software for manufacturing organizations is critical for maintaining good quality and certification.
Another advantage of this system is the high level of traceability, which might discourage theft in your workshop. If a product or component exits its assigned area, the system will immediately issue an alarm.
3. System Integration
Manufacturing inventory management software systems can be part of a larger Enterprise Resource Planning (ERP) system. Manufacturing management software can establish an environment in which several business units of a corporation, such as production, management, and accounting, can interact with each other in real-time.
Furthermore, the administration can make judgments based on up-to-date facts. A company's management and employees who successfully use this software system can turn it into a strong tool.
Also read: Manufacturing Sales: 5 Tips for Optimization – BusinessTech 
Best Cloud Manufacturing Software for Manufacturing Businesses
Manufacturing software implementation is becoming easier as technology progresses and training modules become available. Several manufacturing companies invest a significant amount of time and attention in determining the best manufacturing software to assist their company in expanding. Here are a few examples of the best manufacturing software vendors that can assist small businesses in growing:
1. HashMicro Cloud Manufacturing Software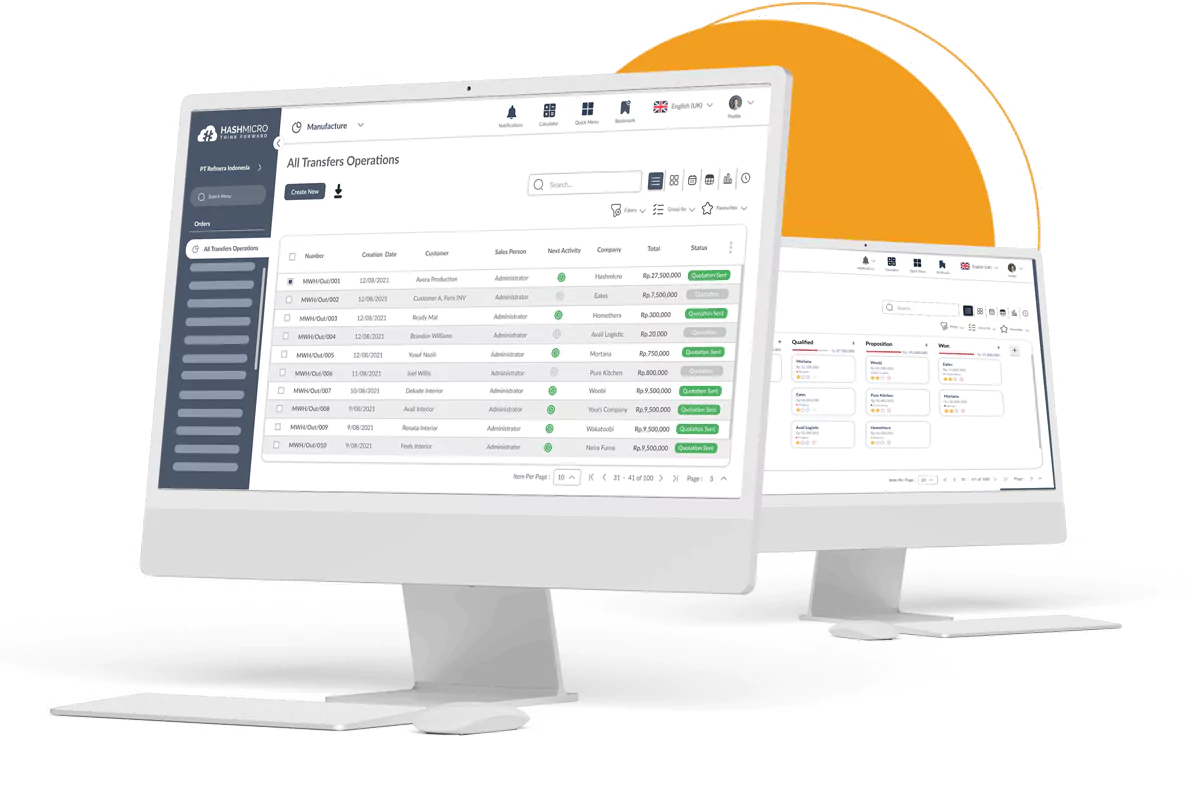 HashMicro, one of Singapore's leading cloud manufacturing software, assists many large and small enterprises with their day-to-day operations. In 2015, HashMicro introduced a cloud-based technology to automate and simplify corporate operations. HashMicro, which has over 1750 Southeast Asian customers, is committed to being the best in automation solutions and supporting businesses in making smarter decisions.
The manufacturing system by HashMicro simplifies all of your work in your manufacturing company for fast and accurate results with an up-to-date system because it provides comprehensive features that allow users to accomplish quality control and repair tracking in a timely and complete manner, automatic scheduling to track all of your activities and production processes, and cost control so that you can reduce production costs to increase company cash flow, maximize margins, and increase budgeting accuracy.
2. Xero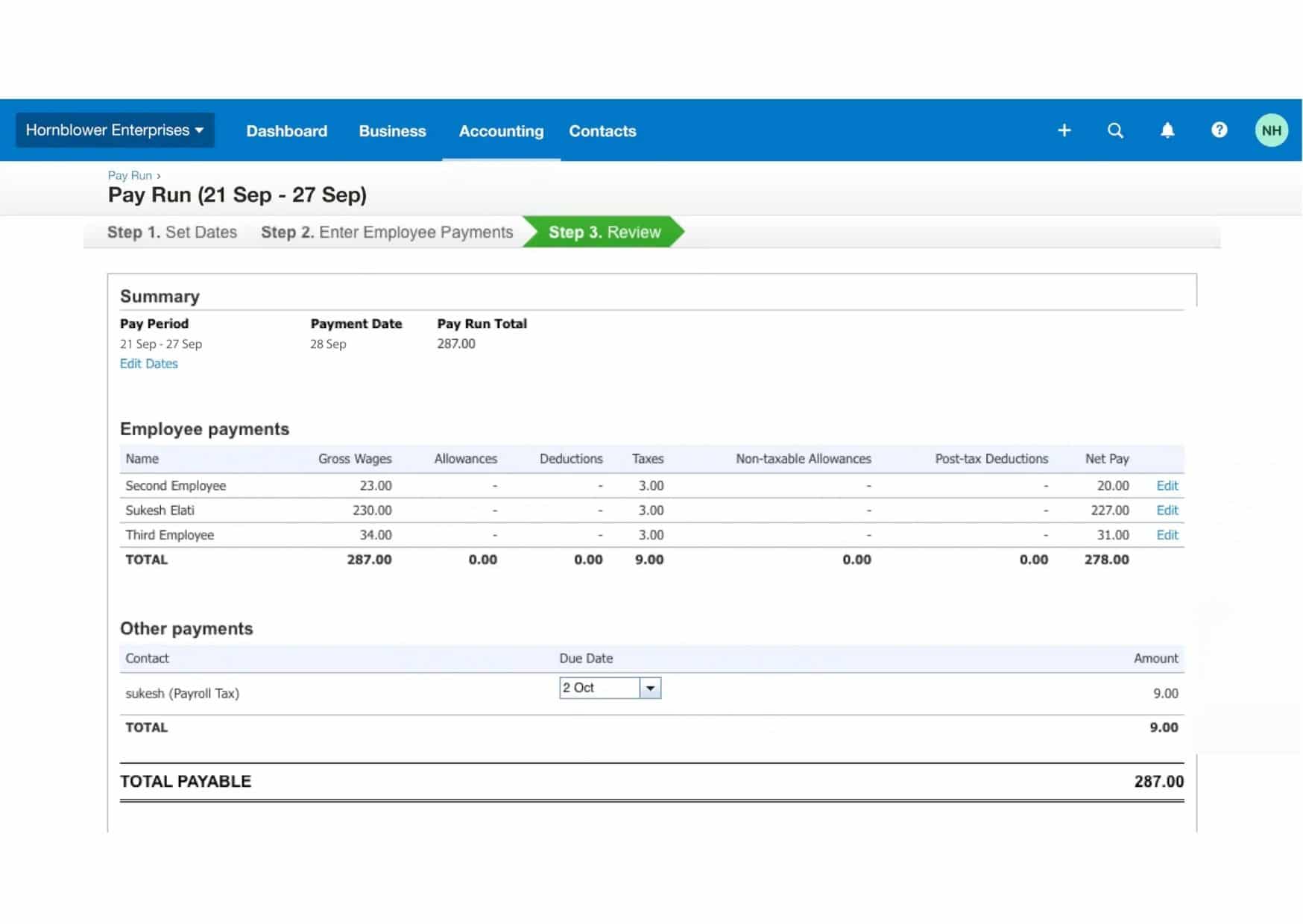 Xero is a cloud-based accounting system for small businesses that includes tools to help you manage your bookkeeping more efficiently and accurately. Because Xero is cloud-based accounting software, you can access it at any time, including on tablets and mobile devices via an app, eliminating the need for multiple backups.
Xero also provides quick access to a variety of reports, allowing you to maintain an up-to-date view of your company's financial condition at any time.
3. Sage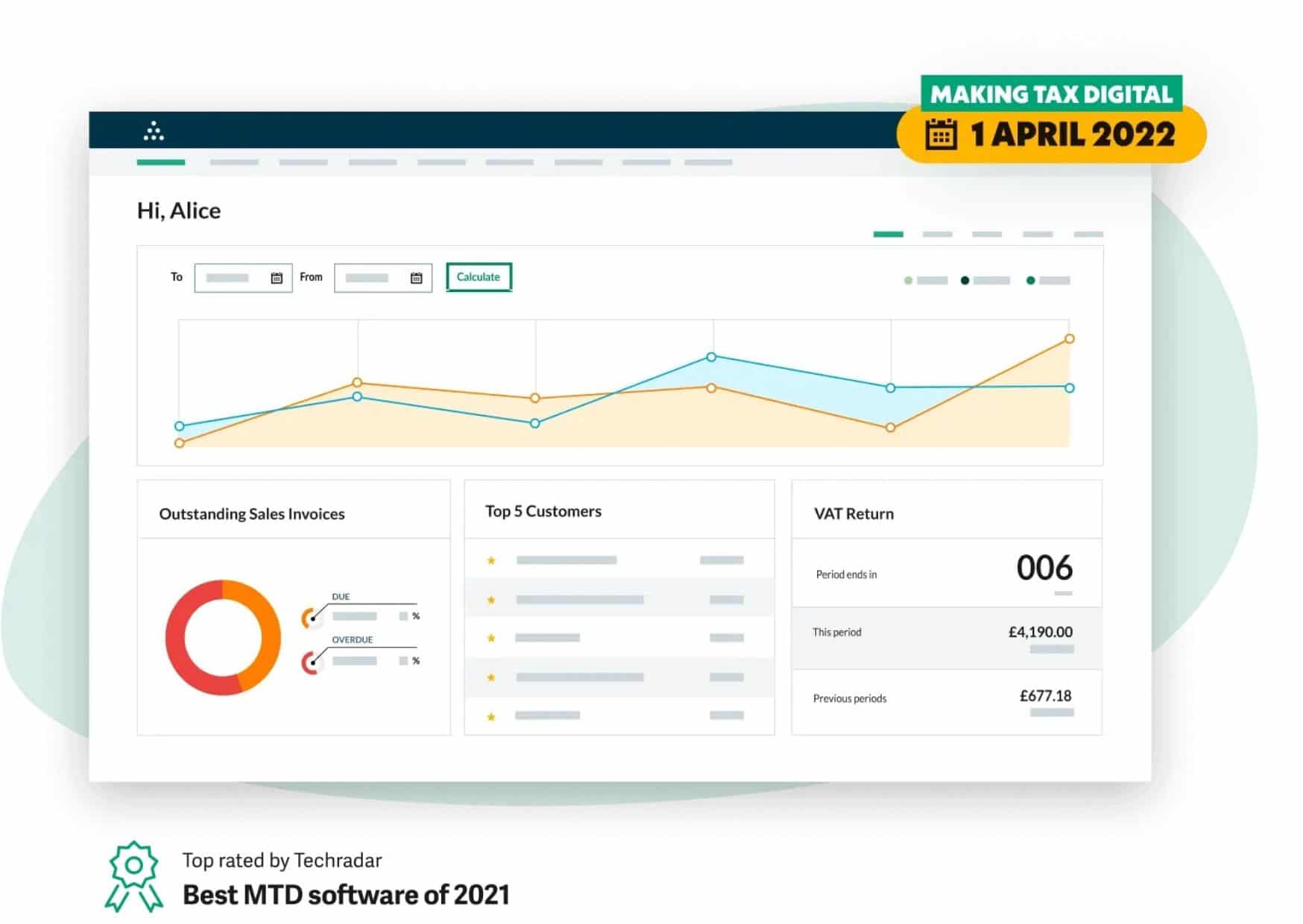 Sage Business Cloud Accounting is a prominent manufacturing accounting software that was developed to assist businesses in staying on top of their manufacturing activities and managing them properly.
Moreover, it provides users with a comprehensive view of everything from sourcing and scheduling to financials, inventories, manufacturing costs, and sales. This technology is especially appropriate for mid-sized businesses and enterprises, particularly those with multiple locations and companies. Its built-in industry-specific solution optimizes manufacturing and distribution processes for improved operational efficiency.
4. Netsuite Cloud Manufacturing Software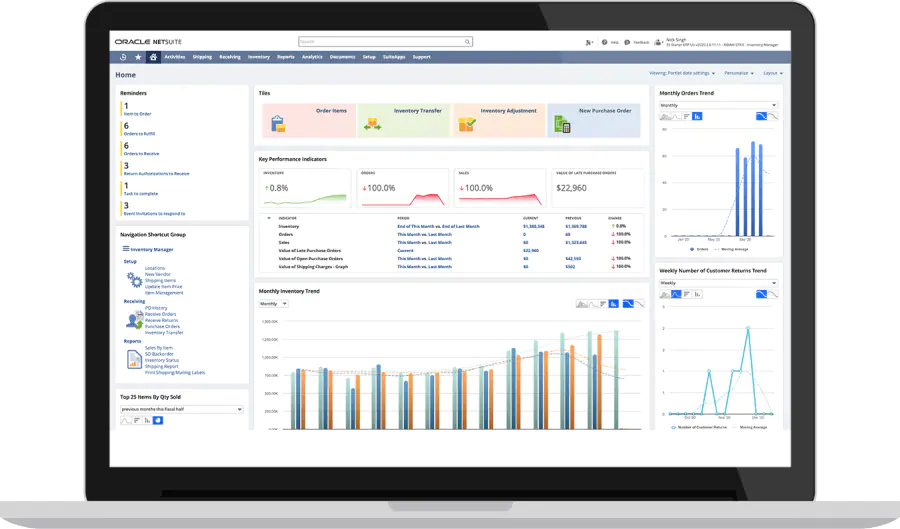 Warehouse management, inventory management, finance and accounting administration, CRM, and other features are available in NetSuite Cloud Manufacturing software. Oracle's NetSuite is one of the best manufacturing system options for small businesses, as it provides a cloud-based solution.
NetSuite helps the company manage all the key financial aspects of the business including expenses and revenue so the company can have a real-time picture of the business performance. With this tool, the company can rest assured there will be team spirit among employees, and can all collectively work from one central source of finance, revenues, as well as customer data. 
Also read: The Role of ERP in Industrial Development and Manufacturing Program 
Conclusion
Basically, you understand what a manufacturing business is and why it can be different from other business industries. Knowing about cloud manufacturing software and the benefits of using manufacturing software for small businesses can help your business to grow.
Before selecting one of the best manufacturing software, you should analyze the type of your business and what features or manufacturing demands would best suit your needs. This manufacturing software will help your business to grow and allows you to cut costs and have a system that isn't too complex for your company's needs.