The textile industry is frequently referred to as a labor-intensive industry due to the numerous processes involved in its production, ranging from the processing of wood fiber, cotton, and animal hair into yarn to fabric as raw material. Because of the complexity of the textile industry production process, this industry must immediately implement ERP manufacturing technology that can simplify the process of its production activities. Beginning with this fear, HashMicro continued to innovate and was successful in presenting a solution in the form of the most comprehensive manufacturing software for various manufacturing companies. The following is a comprehensive discussion of HashMicro's manufacturing software, beginning with the benefits and progressing to the price calculation scheme.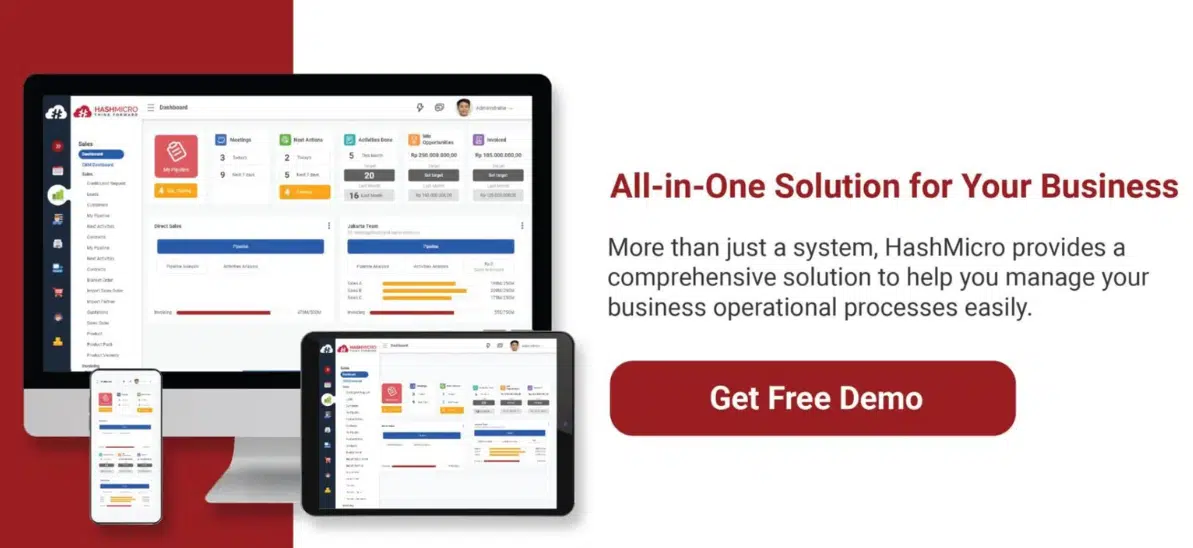 What is Hash Manufacturing Automation?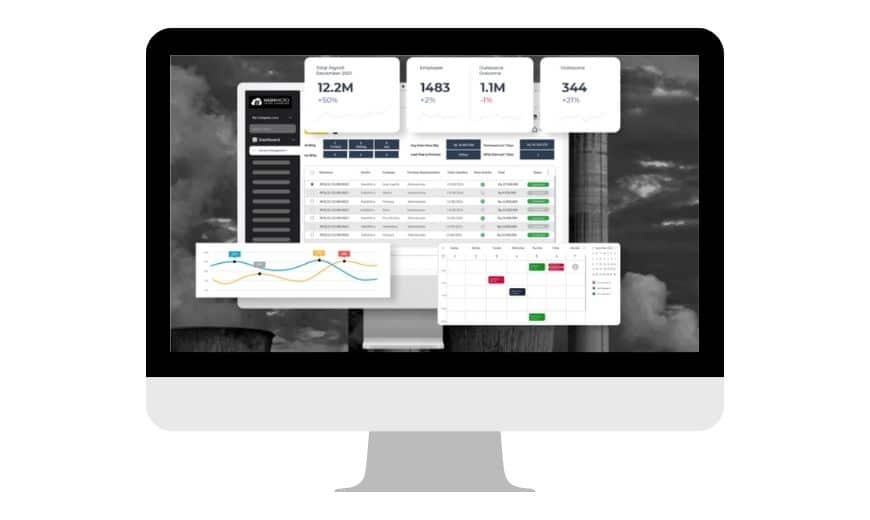 Hash Manufacturing Automation is one of the best ERP solutions for manufacturing companies looking to streamline their production processes. In general, high production costs are frequently an impediment for businesses in the manufacturing industry. However, Hash Manufacturing Automation can solve this problem by optimizing production activities through automated resource usage scheduling and monitoring. Hash Manufacturing Automation was created by experts who are specialized in creating a system that meets the needs of your company and has received positive feedback. As a result, Hash Manufacturing Automation could be the best manufacturing software for your business. Download the ERP software price calculation scheme to determine the cost of implementation.
Related Articles : Textile Production Through Manufacturing
Benefits of Hash Manufacturing Automation for Textile Industry
Hash Manufacturing Automation offers numerous advantages to manufacturing companies, including textile mills. One of the advantages is that it increases the efficiency of production activities, which increases the profitability of textile factories. Other advantages include the following:
Automate work-in-progress (WIP) calculations
The total Work in Progress (WIP) cost of a textile industry can be calculated automatically and integrated with other systems. This will undoubtedly make it easier for textile factories to determine what costs are incurred during the production stage. For example, factory costs, which include raw materials, direct labor costs, and overhead costs.
Complete production tasks on time.
Because of the dense and complicated manufacturing process, customer demand for textile factories is frequently uncontrollable. But you no longer need to be concerned because Hash Manufacturing Automation can efficiently fulfill all of these requests through the use of machines and materials, as well as staff management.
Inventory management and procurement
Using the best manufacturing software, you can monitor stock availability in real-time and automate the procurement system to ensure that stock is always available in accordance with factory requirements. So that textile factories do not have to be concerned about the issue of raw material supply, which is frequently the main impediment.
Make accurate decisions
Production process analysis reports can now be create accurately in just a few clicks, increasing the efficiency of the production process in the future. You can now download the manufacturing system price calculation scheme for free to get an idea of the price and plan an appropriate budget ahead of time.
Key Features of Hash Manufacturing Automation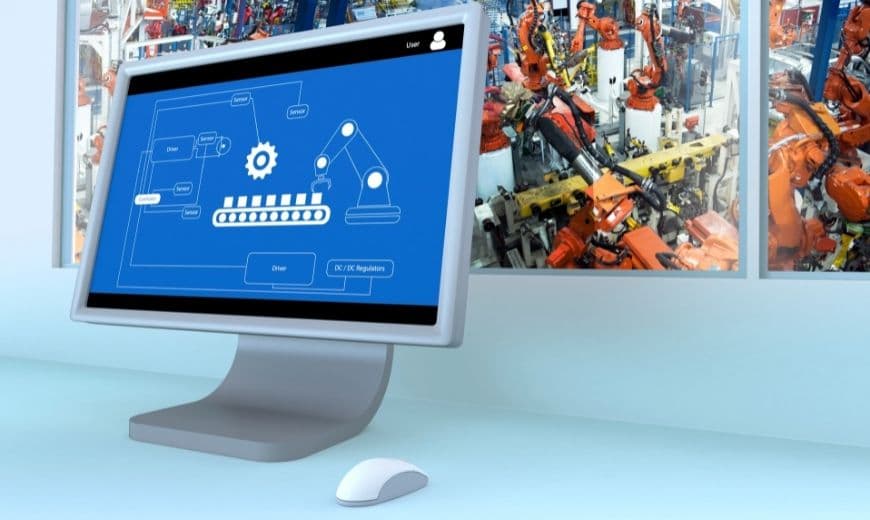 Hash Manufacturing Automation continues to innovate and deliver the most advanced features because it is the best solution in the manufacturing industry. Of course, the goal is to simplify all work in manufacturing companies in order to achieve quick and accurate results. The following are the main characteristics of Hash Manufacturing Automation that you should be aware of:
Forecasting demand
HashMicro's best Manufacturing ERP Software has a system that is constantly updated in response to market and technological developments. One of them is the demand forecasting feature, which helps to avoid producing too many or too few goods. Hash Manufacturing Automation also has advanced features that allow users to control and track repairs quickly and comprehensively. To sum it up, this software already has data integration in every item that is smoothly updated.
Scheduling automatically
One of our outstanding features is automatic production scheduling. Because all machine availability can be thoroughly monitored in this manner. This feature also allows you to schedule based on sales, monitor all production process activities, and comprehensively track your WIP. Don't worry, our software can handle everything automatically.
Bill of Materials
One of our outstanding features is automatic production scheduling. Because all machine availability can be thoroughly monitored in this manner. This feature also allows you to schedule based on sales, monitor all production process activities, and comprehensively track your WIP. Don't worry, our software can handle everything automatically.
Hash Manufacturing Automation Integration Module
In general, textile factories must have a system that can manage the production process from upstream to downstream, from planning to scheduling. However, the complexity of the production process often hampers the productivity of textile factories. Therefore, HashMicro provides an integrated manufacturing system with various modules of choice. Here's the complete module:
If your manufacturing software integrates with accounting systems, you can monitor the company's financial situation anytime and from any location. Everything from cash flow to income, you can check in real time.
​​Purchasing raw materials for production is now simple and accurate. Because you can completely control the purchase requisition with the integration of procurement software. You can consider using the best procurement system from HashMicro.
Manufacturing software integrated with Sales & CRM Software allows you to generate quotes, sales orders, invoices, and complete sales reports automatically and accurately in minutes.
Using the inventory management system module will make it easier to manage thousands of SKUs or manufactured goods. It will also improve the accuracy of tracking stock availability, stock movements using FIFO and FEFO, and other functions.
One of the factors influencing a company's productivity is human resource management. You can manage payroll, insurance, leave, and illness automatically with Human Resource Management Software.
To get the most out of your assets, you must properly manage them. The asset management software module enables real-time asset monitoring. Companies can also create maintenance schedules automatically in this manner to avoid downtime.
Conclusion
Starting a business is easier than keeping it running. As a result, companies in general, including textile factories, are competing to continuously improve their performance in order to maximize profit. Furthermore, the manufacturing process in textile factories differs from that of factories in other industries. This is what drives this factory to incorporate more aspects into its manufacturing processes. As a result, the implementation of manufacturing software has become a requirement for textile manufacturers who want to increase their productivity and profitability. For that, consider using Hash Manufacturing Automation as the right solution for your textile industry.HashMicro also provides the most comprehensive Hash Manufacturing Automation pricing scheme. Click here and get free demo now!