Production planning is a guideline for manufacturers in carrying out the production process. It deals with basic concepts of what to produce when to produce, how much to produce, and so on. Production planning is long-term and aims to ensure high-quality resources are always available during the process.
Effective scheduling and planning can save costs, streamline processes, optimize equipment utilization, and ensure timeliness in meeting consumer needs. Thus, it is important for manufacturers to optimize their production planning. One of them is by using ERP software that can create efficiency and productivity of operational activities in all industrial sectors.

Here are a few effective production planning strategies that you can immediately apply to your manufacturing plant.
Table Of Content
Use the Right Forecasting Method to Create Production Planning
In order to know how many products you have to produce, you must first predict the demand for it. This will help you produce the right amount of goods, control the procurement, and avoid inventory shortages.
Apart from keeping up with trends, you can also predict the demand by reviewing your sales and inventory data. However, this will be very time-consuming if done manually. You need valid sales data to generate near-accurate forecasts. You can use Sales Management Software which provides complete and automated analytical reports.
Understand Your Production Capacity
Ideally, manufacturing plants operate at full capacity. It means that all equipment is utilized at the highest percentage and operates with optimized processes to incur no unnecessary downtime. In reality, capacity in most manufacturing companies is limited by several factors, such as equipment failure, process defects, or idling and minor stops. Inadequate production capacity disrupts the order fulfillment process and wastes a lot of time and energy in the supply chain process. This can cause a decrease in customer satisfaction and profit prospects as well.
Production capacity is calculated based on the productivity of your employees, the goods you produce, and the machines you use to produce them. Calculation of production capacity can be automated with Manufacturing Software.
Related article: Factory Software to Improve Manufacturing Process
Implement Better Inventory Control
You are certainly familiar with lean manufacturing. In short, it is a method to maximize productivity while simultaneously minimizing waste within a manufacturing operation. Lean manufacturing is a strategy to control inventory. You need to make sure that the goods you produce do not exceed the consumer demand. Besides reducing financial waste, this also helps you make use of limited storage space since you don't need to save your inventory for too long.
On the other hand, you need to make sure that your supplier can always deliver all the raw materials you need on time. This is critical so that you won't experience material shortages in the future. Therefore, we recommend you have an Inventory Management System. The system helps you predict your inventory needs, provides notifications when your inventory is low, and automatically places orders with suppliers.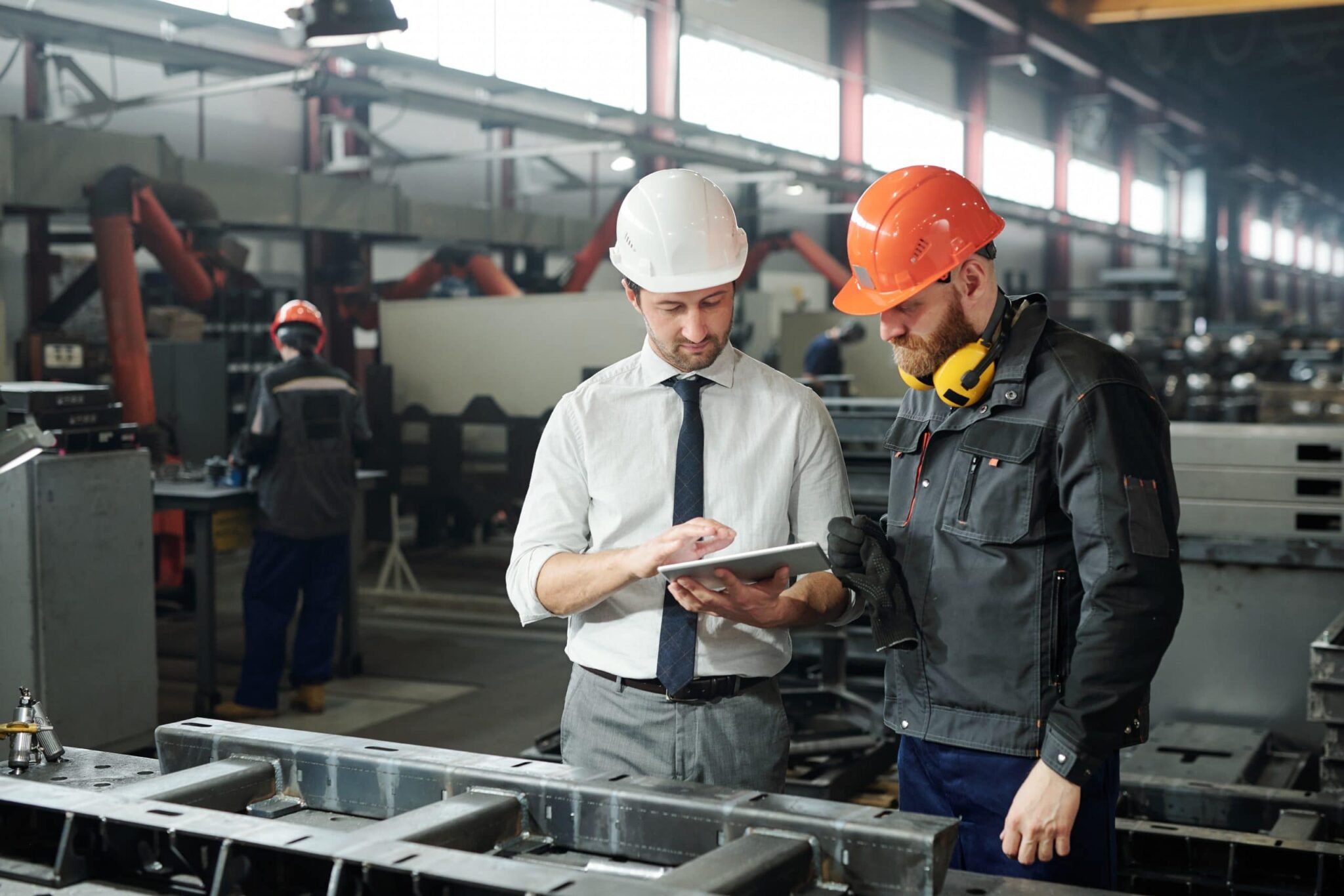 Use an Automated Production Planning System
Technology is one of the strong factors that can help your production process run well. Hence, you need to adopt the latest manufacturing technology to ensure the manufacturing process is running as smoothly as possible. One of the latest technological tools widely used by manufacturers is Manufacturing Software. The system consists of various integrated modules to meet the needs of the manufacturing business. By implementing a Manufacturing ERP System, you can automate production scheduling and planning. You can also determine the stages in the production process and manage information about raw materials, the number of workers, and various other requirements to start the production process.
Avoid Delays with Equipment and Machine Maintenance
Many factors can cause production downtime, but most often, they are led by machine failure. Imagine how much loss you will have to bear just because your machines are not working properly!
To avoid production delays, you need to monitor the condition of your equipment and machines frequently. Perform regular maintenance for the longevity of your machines. Upgrade obsolete, unproductive equipment and machines before any damage occurs.
Also read: 5 Production Planning Steps
Conclusion
For optimal production planning, you need to make sure all the processes and elements connected to it are properly managed, from the availability of materials, equipment, and labor to machine performance and production schedule. Monitoring and ensuring the smooth running of all aspects is certainly not an easy thing. However, with the help of HashMicro's Manufacturing Software, you can manage all these processes through a centralized system.