Effective inventory management is crucial for any business. One well-known inventory management system is NetSuite Inventory. It is a cloud-based inventory management system designed for businesses of all sizes. The system is a part of Oracle's NetSuite ERP platform. It provides a suite of integrated applications for managing various aspects of a company's operations, including financials, inventory, supply chain, and manufacturing. 
NetSuite Inventory is a powerful tool for companies looking to streamline their inventory management processes, improve efficiency, and reduce costs. However, for all its advantages, NetSuite Inventory is not really suitable for small and medium-sized enterprises (SMEs). In this article, we will explore the reasons why, as well as provide more suitable alternatives for SMEs.
The Advantages of NetSuite Inventory for Big Enterprises
NetSuite Inventory is highly valuable to big enterprises. It automatically monitors inventory levels, orders, and sales across the inventory life cycle. This reduces the need for manual processes and delivers valuable data-driven insights to aid in decision-making. NetSuite Inventory also provides real-time tracking and eliminates manual data entry. Ultimately, the software saves big enterprises from having unnecessary expenses.
This system can provide big enterprises with improved inventory management, increased productivity, seamless integration, improved customer satisfaction, and cost savings. These benefits make NetSuite Inventory an ideal solution for big enterprises that need to manage complex inventory requirements across multiple locations.
Disadvantages of NetSuite Inventory for SMEs
NetSuite Inventory is indeed highly valuable to big enterprises. However, the system is not suitable for all kinds of businesses. For example, it might not be suitable for Amazon inventory management for e-Commerce sellers specifically selling on the Amazon marketplace. Small and medium-sized enterprises are at a disadvantage for a few reasons when it comes to using this system.
Subscription pricing may differ with time
One of NetSuite Inventory's biggest drawbacks is that its subscription package price may change over time. This can be a significant financial burden for small and medium-sized businesses. Furthermore, this uncertainty in pricing can make it difficult for businesses to plan their budgets and can lead to unexpected costs, which can impact their overall profitability.
Pay more for additional support
While the system does provide basic customer support, businesses may need more advanced support options to resolve complex issues or customize their workflows. Unfortunately, NetSuite charges extra for this level of support, which can significantly increase the cost of using the system. In addition, this can also lead to delays in resolving issues, which can impact a business's productivity and profitability. 
Difficulty in customizing reports
Customizing reports in NetSuite can be a time-consuming and challenging process, especially for users who do not have a technical background. This can be a significant disadvantage for businesses that require highly customized reports to make informed decisions about their inventory and related processes. Moreover, the system's limited reporting capabilities can also lead to data inaccuracies, which can have a negative impact on a business's operations. 
Netsuite Inventory Alternatives Recommendation for SMEs
While Netsuite Inventory is a popular and comprehensive solution, it may not be the most cost-effective or suitable option for all SMEs. In this section, we will explore some alternative inventory management software for SMEs.
HashMicro Inventory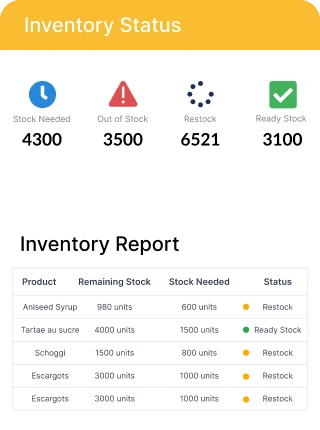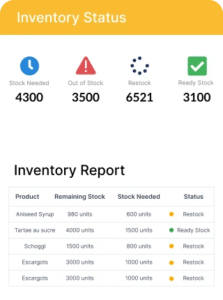 HashMicro Inventory is a cloud-based inventory management software that enables businesses to optimize inventory levels, streamline operations, and reduce costs. Some of its key features are automated inventory tracking, automated purchase orders, barcoding, and batch management. It also has an easily-operable user interface.
This system is a great solution for SMEs because it is highly customizable, allowing businesses to tailor it to their specific needs and requirements. It also easily integrates with other software systems, such as accounting or e-commerce platforms. Most of all, HashMicro Inventory is cost-effective and offers a range of pricing plans, which is important for SMEs who may have limited budgets.
Ordoro
Ordoro is a great inventory software, especially for volume sellers and drop shippers. They offer discounted shipping rates, flexible pricing for seasonal businesses, free onboarding for the first month, and support multiple warehouse locations. However, they also lack inventory management in the basic plan, have no mobile app, and set a considerably higher price than other inventory software.
Agiliron
Agiliron is best suited for B2B retail businesses. They have B2B and B2C e-commerce store options, unlimited orders in all plans, integrate with Amazon and eBay stores, and can serve international customers. On the other hand, some of its disadvantages include the difficulty of operating the system for first-time users and the paid features for some integration options.
Cin7 Orderhive
Cin7 Orderhive is considered a great software for growing e-commerce companies and small businesses. The system can serialize inventory, manage variants to bundles, and automate workflows. It also has advanced purchase order options. However, for all its advantages, Cin7 Orderhive unfortunately only provides mobile apps for Android users and doesn't have a free plan.
Lightspeed
Lightspeed is another recommended inventory software for retailers. This software can sync inventory with POS and e-commerce, has a built-in POS, and offers advanced customer relationship management (CRM). Despite that, Lightspeed has a few cons. It doesn't have a free place, its user interface (UI) is not intuitive, and it doesn't have functions for managing perishable goods.
Conclusion
Businesses need a strong inventory management system that will help them streamline operations and achieve success. NetSuite Inventory is a good fit for many big enterprises, but some small and medium-sized enterprises might need a more suitable option for their business. There is an array of options for inventory management systems, such as Ordoro, Agiliron, Cin7 Orderhive, Lightspeed, and HashMicro Inventory.
Out of all the options available, HashMicro Inventory is at the top of our list of recommendations. HashMicro Inventory is designed for companies seeking to improve their inventory management processes. With its advanced features and customization options, it can help businesses of all sizes streamline their operations and achieve their goals. Schedule a free demo and get the opportunity to get a grant of up to 50%!