Hospitals play a crucial role in providing medical care and saving lives. However, managing the vast and complex inventory of hospital supplies and equipment required for patient care can be challenging. This is why effective hospital inventory management is essential to ensure that hospitals have the necessary resources to meet patient needs while avoiding unnecessary product duplicates and cost overruns.
With advances in technology and data-driven approaches, hospitals can optimize their inventory management processes, reduce waste, and improve patient outcomes. In this context, the management of hospital inventory has become a critical area of focus for hospitals and other healthcare organizations seeking to deliver high-quality care while containing costs.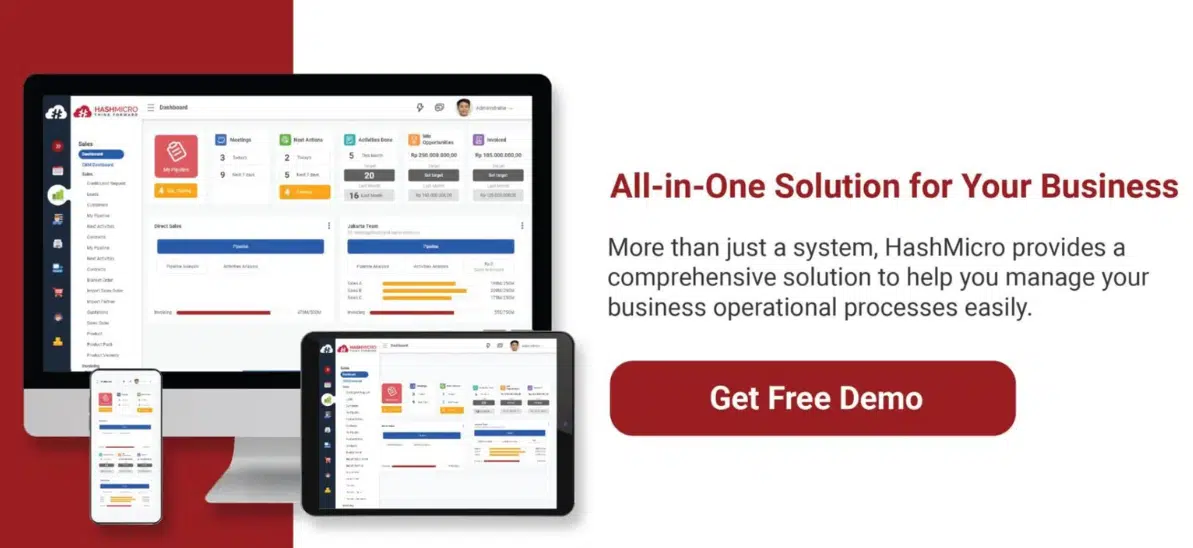 What is Hospital Inventory Management?
Hospital inventory management is a set of procedures that oversee a hospital's purchasing, ordering, inventory, payment, sales of health products, and prescription tracking. It is critical to prevent supplies and money losses by keeping an accurate and up-to-date log of equipment and supplies. Overall, managing hospital inventory can help hospitals and other healthcare organizations improve their operations, reduce costs, and provide better patient care.
Why Does a Hospital Need Hospital Inventory Management?
Managing hospital inventory is extremely important for a hospital. Effective hospital inventory management can help hospitals improve their operations and reduce costs, all while providing high-quality patient care. In addition, hospitals can also easily track their equipment and supplies. This will enhance communication among departments, lower the risk of theft, boost productivity, and ensure regulatory compliance.
Hospitals and other medical organizations need to manage a variety of inventory items. This includes medical supplies, equipment, patient prescriptions, and health and wellness products. Because of that, adopting a streamlined inventory management approach can be more efficient. Furthermore, optimizing its workflows will enable medical facilities to save time, effort, and money.
The Best Practices to Manage Medical Inventory
As managing inventory effectively is crucial for a hospital, it is important to implement appropriate inventory management techniques. With that, you can enhance efficiency and always keep track of your medical supplies and equipment. The following techniques and practices can definitely help you in hospital inventory management.
Organize inventory to prevent duplication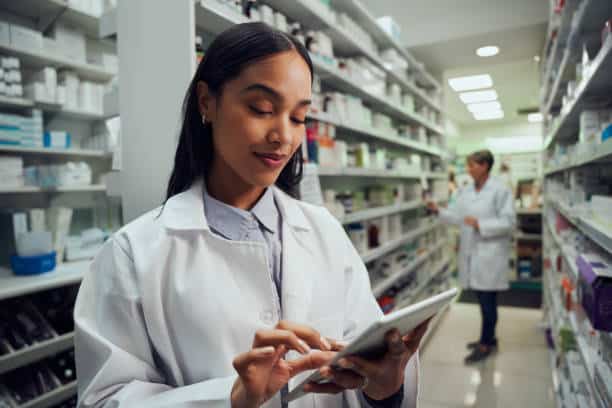 To avoid unnecessary duplication of supplies and equipment in a hospital, it is important to organize your inventory effectively. Misplacement of items can often occur due to mix-ups in inventory or incorrect delivery, leading to duplicate orders. To prevent this, an efficient hospital inventory management can help you keep track of all the items' locations.
In addition, using a hospital tracking system can help to keep track of their location and avoid misplacement. For example, labeling and tagging hospital equipment and supplies. This enables staff to deliver supplies to the right people and ensure that the equipment is returned to its designated location.
Label equipment and supplies with tags
Generating tags for equipment and supplies by attaching labels, barcodes, and identification numbers are crucial. It facilitates the process of staff checking hospital's equipment in and out for use or transferring it to other staff members. This labeling system enhances productivity and efficiency. Moreover, it also safeguards hospital's equipment and supplies from theft. Additionally, tagging them simplifies their maintenance process and enables their life cycle monitoring.
Also Read: What Is ERP System Inventory Management and Its Benefits
Collect departmental inventory data
To gain a better understanding of the current usage patterns within a department, it is important to gather and analyze the inventory data. This includes keeping track of the amount of equipment and supplies that employees use so that adjustments can be made as needed.
By utilizing data-driven methods, you can avoid unnecessary orders and share cost-saving measures with others. Such an approach allows for informed decision-making and effective collaboration with clinical leadership in managing supplies.
Use a hospital inventory management system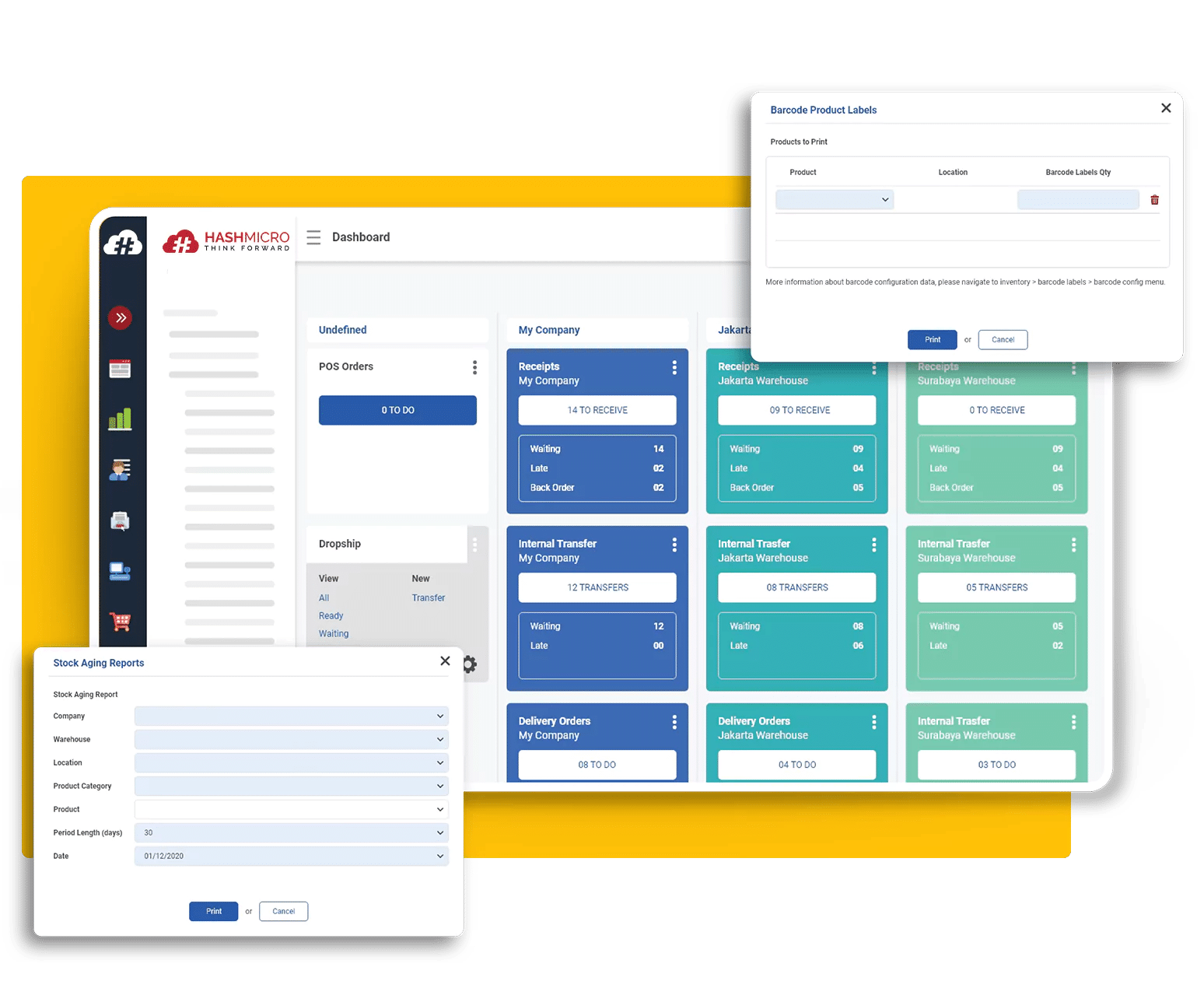 To avoid mistakes, overspending, and inefficiency that come with manual inventory management, it is recommended to utilize an inventory management system. This system provides a dependable and organized process, simplifying usage clinical documentation and report preparation. It also saves a hospital's time and money by safeguarding equipment and tracking its location constantly. An example of the system is HashMicro's Inventory Management System.
This fully-featured Inventory Management System makes managing large inventories easy. With optimized inventory levels, you can effectively fulfill customer demands while monitoring stock transfers. Other than that, you can also forecast inventory requirements and optimize stock management across multiple locations.
Conclusion
In conclusion, hospital inventory management is extremely important for hospitals and other medical organizations. With the best practices explained in this article, managing inventory can be easily done, especially by using a system. HashMicro's Inventory Management System is one of the most recommended hospital inventory management systems.
With its completed features and functions, you can seamlessly track inventory and more. You also would not have to worry about the prices, as they are definitely reasonable. In addition, there is also a Productivity Solutions Grant (PSG) up to 50% that you can claim. Moreover, you can try out a free demo of the system. For further details, you can contact us here.