A scannable bar code called a stock-keeping unit (SKU) is typically printed on product packages at retail establishments. Vendors may use the label to monitor inventory movement automatically. The stock-keeping team is made up of an eight or so-character alphanumeric combination. A code made up of characters keeps track of the item's cost, specifications, maker, and point of sale. SKUs may also be used for intangible but billable items, such as repair time at an auto body shop or warranties.
Stores, catalogs, online retailers, service providers, warehouses, and product fulfillment facilities all utilize SKUs to keep track of inventory levels. Managers may easily decide which goods need to be refilled thanks to scannable SKUs and a POS system. When a customer buys something at the POS, the system eliminates the stock-keeping unit from inventory and records the sale price. Find out the benefits of using the HashMicro Inventory Management System for your business. Download the pricing calculation tool for HashMicro's inventory management software to learn more and modify the price estimate to fit your budget!
Also read: Advantages of Integrating Inventory Management Software with Your Construction Business
The Importance of SKUs
SKUs allow customers to compare the qualities of comparable products. For instance, online merchants may show similar films bought by other customers when a buyer purchases a particular DVD based on stock-keeping unit data. The client may make further purchases due to this strategy, boosting sales for the business. SKUs also make it possible to gather sales-related data.
Relying on the detected SKUs and the POS data, a retailer, for instance, may determine which products are selling strongly and which are not. Retail establishments, warehouses, and product fulfillment facilities often utilize stock-keeping units, which are of utmost importance. Among the many crucial functions of stock holding units are the following:
Finding a specific product

Tracking inventory to determine the availability of a specific product

Helping to reconcile product stock levels

Detecting inventory shrinkage

Choosing the most lucrative items (through analysis)

Aiding in the identification of product reorder spots

Assisting clients in saving time by making it simple for them to locate things
Stock Keeping Units vs Universal Product Codes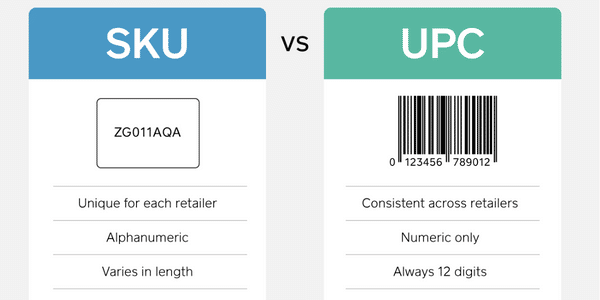 Enterprises have different SKUs for the same items because SKUs are set internally by businesses to maintain inventory. Different SKUs enable merchants to create marketing campaigns independently of competing sellers. Customers can't compare the same fridge at different vendors relying on the stock-keeping unit if a company uses it for marketing the cheapest fridge. This prevents other businesses from matching stated pricing and gaining clients. In contrast, regardless of the company selling the goods, universal product codes (UPCs) are the same.
Also read: Why is Stock Inventory Management Important in the Business?
Example of Constructing a Stock-Keeping Unit
Let's imagine that we are in charge of determining a stock-keeping unit for a particular item: a pair of medium-sized black Gucci shoes. For the product, we may create an SKU as follows: BLK-MED-G999-GUC
Where:
A dash is used to separate specific information about the product
BLK specifies the color of the product (Black)
MED belongs to the item's size (Medium)
G999 refers to the manufacturer's model number
GUC highlights the product's brand
The SKU for the pair of shoes is an excellent example of a straightforward, distinctive, and brief SKU that communicates essential details about the item.
Is a Barcode a Stock-Keeping Unit?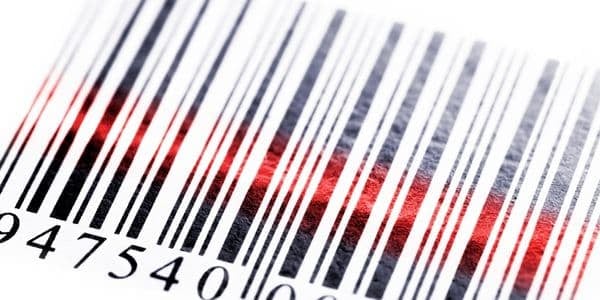 SKUs are often represented as barcodes. However, their uses are sometimes different. For instance, UPC barcodes on retail merchandise are intended to distinguish identical items no matter where they are sold. Conversely, SKUs will also be used to identify the vendor or merchant specifically. Additionally, SKUs are alpha-numeric and may have a range of lengths, while UPC barcodes usually only include digits.
Also read: What is ERP System Inventory Management and Its Benefits
How Do Stock-Keeping Units Work?
Letters and numbers are the components of a stock-keeping unit. Information about the product, like the brand, model number, color, and others, is provided by numbers and letters. There is no right or wrong way for a firm to create SKUs for its items; each has its method. In light of this, there are a few recommended practices to follow when creating a stock-keeping unit for a product.
Make each SKU distinct. Ensure each product has a different SKU and never misuse an SKU.

Keep SKUs concise. Long SKUs could be difficult to read and incompatible with all inventory management systems.

Do not use any special characters or spaces. People may need clarification if an SKU contains spaces or other unique characters.

Use only letters that cannot be confused with numerals. Avoid using characters like O and I, which might be confused with 0 and 1.
Conclusion
The term "Stock-Keeping Unit" (SKU) refers to a set of numbers labeled and serves as a product description. Regardless of the product category, such as kind, size, and color, each product category has a unique SKU. The advantages of a stock-keeping unit are that it helps customers compare items with comparable features and makes it simpler for sellers to stock the best-selling and less popular products. By calculating and contrasting the stock-keeping unit ratio and sales ratio, you may manually manage SKUs.
Use integrated current Inventory Software like HashMicro to lower the risk of loss caused by inaccurate financial or inventory data. You may create inventory reports, use auto-tracking, and spot units that have risen with this inventory function. This approach aids in warehouse and retail shop inventory management. You can easily monitor daily inventory levels and values using the average cost approach using HashMicro's inventory management function. Download the HashMicro Inventory Management Software pricing scheme to learn more and modify the price estimate to suit your budget. Also, try the free demo by clicking here!
Also read: This is How Stock Inventory Management Saves Your Expenses