As the fashion industry develops, the demand for fabric continues to increase. This leads to the improvement of the fabric manufacturing industry. In other words, the fabric manufacturing industry never stops growing and expanding. With technological advancements, garment manufacturing keeps its competitive value to keep up with the rapidly growing business world. 
However, this advancement doesn't stop the industry from facing many problems. The fabric manufacturing issues can take any form that impacts production effectiveness, quality, and on-time delivery. Identifying the problems can help you figure out the right solution, leading to better and more efficient production management. Here are some common issues that restrain fabric production from reaching its maximum effectivity and how to overcome them. 
Several Problems Faced in Fabric Production Process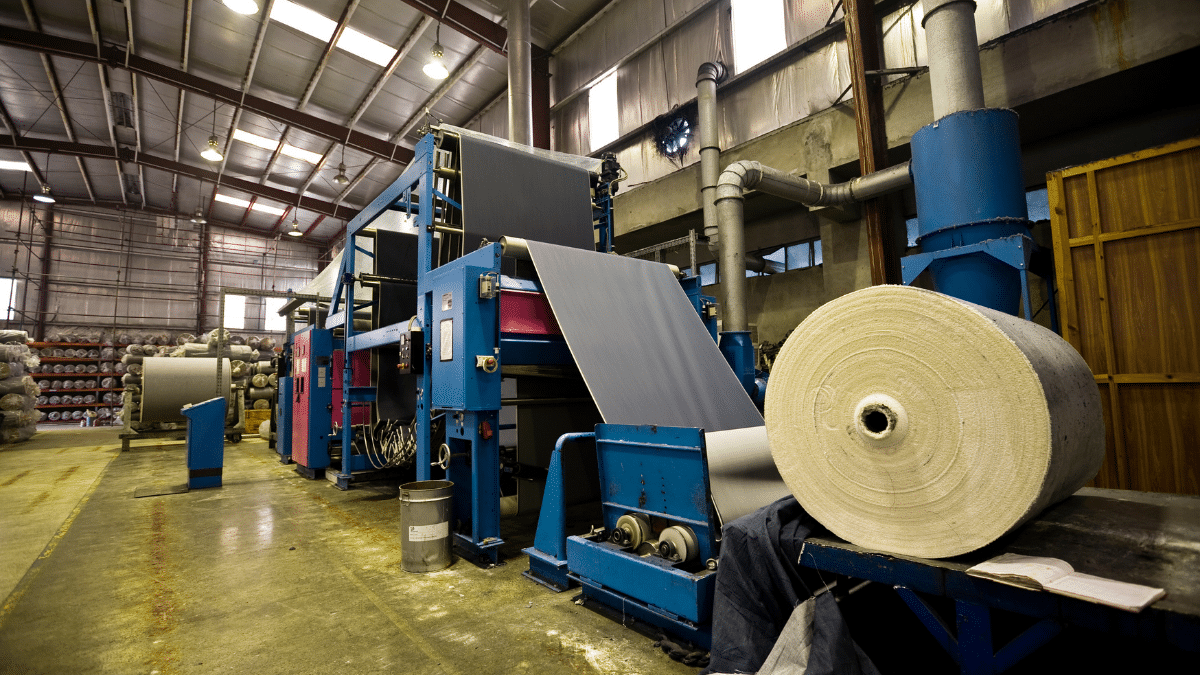 Production is the main part of the manufacturing industry. All manufacturing industries face various challenges and issues in their product manufacturing processes, and the fabric industry is no exception. Like other industries, it faces daily challenges while producing garments to meet consumer demands. It is beneficial to pinpoint the issues ahead of time so that you can make decisions to improve the manufacturing process. Furthermore, challenges that slow down fabric production may result in delivery delays, which will impact the whole distribution process. 
Related article: 10 Practical Benefits of ERP Systems for Textile Industries
Problems with raw materials and supply chain
The garment industry relies on raw materials. Fabric manufacturers deal with many suppliers around the world for raw materials. Manufacturers do not receive raw materials on time for various reasons, such as incorrect knowledge of available stock and unintegrated supply chain management. 
Tracking raw materials from various suppliers can be challenging because many suppliers have non-integrated systems. As suppliers are often spread across different areas, keeping track of their wherebeing can be challenging if you do it manually. Therefore, delays in goods delivery will occur, influencing the rest of the production processes. As a result, an automated manufacturing system may integrate the whole supply chain management.  
Difficulties in predicting product demand
Producing goods according to the market demand is necessary to avoid over-producing. Over or underproducing goods can lead to instability in the entire business process. Storing too many products may result in a huge spike in warehouse stocks. Therefore, you need to manage your warehouse again to keep more goods. 
Delay in production start
Manufacturers will usually plan fabric production schedules. However, production is a complex process that requires many factors, such as raw materials, machines, and labor. Some elements may be ready, while some others may be facing delays that cause a delay in production. 
Manufacturing System to Solve Fabric Production Problems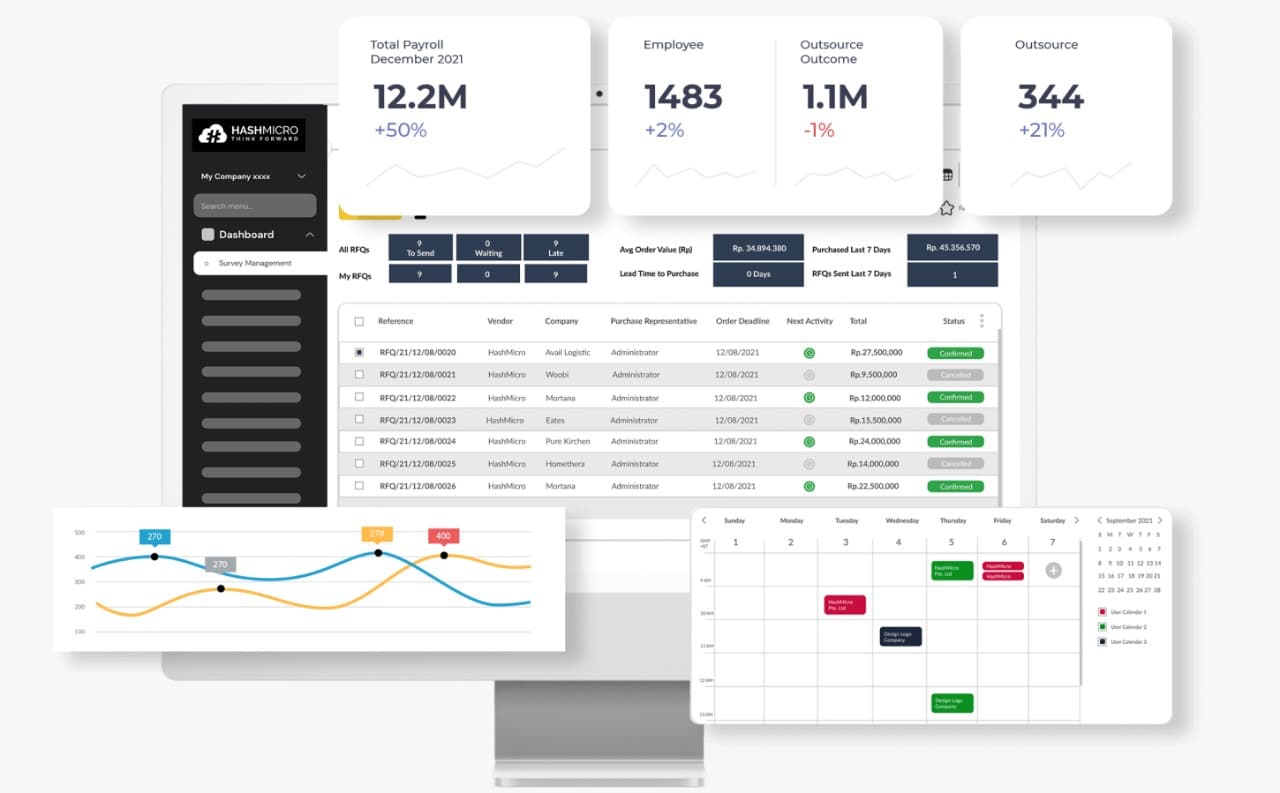 Many things can slow down the fabric production process. Inefficient supply chain management and difficulties in analyzing the consumer's demand are a few of them. In short, fabric production is a complex process, and you need to handle it from one integrated system to track all aspects easily. 
A comprehensive manufacturing system is a suitable solution to streamline the production process and shift all the manual processes into automatic ones. Improving manufacturing efficiency will lead to an increase in profitability and customer satisfaction. Therefore, implementing the right manufacturing software will help improve operational production processes, especially when demand increases. Here are some of HashMicro's manufacturing software features to ease your production process. 
Up to date system
Integration is essential when it comes to manufacturing software. With seamless integration, data on every item will be up to date. An updated system is much needed to help make accurate decisions. Information on raw materials, stocks, supply chain, and market demand is the main key to producing fabric. In addition, this integrable manufacturing software also comes with a demand forecasting feature to prevent producing either too much or too little goods. With all these features, fabric manufacturers will be able to perform quality control comprehensively. 
Automatic scheduling
The manufacturing industry also relies heavily on machines. Therefore, manufacturing ERP software's ability to automate production scheduling and track machine availability will help increase manufacturing efficiency. All work in progress is also trackable and manageable through this comprehensive system. 
Cost control 
Budgeting and overhead costs are often an issue in the manufacturing field. However, manufacturing software enables you to reduce production costs to increase company cash flow. You can also get a quick and accurate calculation of the production cost with the right manufacturing automation software. Moreover, the Bill of Materials feature allows you to see your raw material needs to fulfill the raw materials needs accurately. 
Related article: 6 Main Benefits of ERP Software for Manufacturing Industry
Conclusion
Identifying problems in fabric production delays will help you find the right solution. Integrable manufacturing software can solve most manufacturing problems. Additionally, manufacturing software provides automation for complex processes. Streamlining the fabric production process brings various benefits to the company. 
HashMicro's manufacturing software increases production efficiency, leading businesses to a more integrated process. Therefore, manufacturing software from HashMicro will bring more profit and help you grow your business. HashMicro's manufacturing system has a seamless data integration with a user-friendly interface. Using this software will have a greater impact on your company's bottom line. To determine how much budget you need to prepare before implementing manufacturing software, find out about the pricing scheme calculations beforehand.