Inventory automation has been getting a lot of attention in the retail market. This innovative system makes inventory control and retrieval easier and faster. It solves a wide range of issues that can occur in business retail, such as low inventory, costly mistakes due to human errors, lost items, and much more.
Inventory Management System provides an overview of all your products, including their quantities and locations. It also indicates whether or not they have been sold and by whom. This data can evaluate your sales strategies and adjust them as needed. You can get an estimate of the cost by downloading Hashmicro's Inventory Automation System pricing scheme.
Also Read: 4 Ways an Inventory System Increases Sales in a Retail Business
What is Inventory Automation?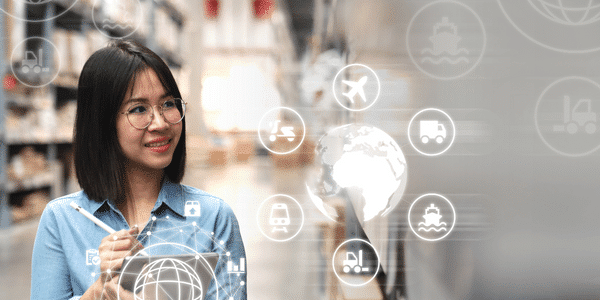 Inventory Automation System can automate time-consuming inventory management tasks to track inventory levels in real-time and eliminate manual work efficiently. It can do many repetitive inventory management tasks with little human effort. track, analyze, and control items using this system and compatible technology, including barcodes or QR codes. It helps you escape from manual inventory processes, freeing up valuable time and reducing the risk of costly errors.
However, inventory management systems have become much more accessible for small to medium-sized businesses (SMBs). Now, even companies with a small amount of stock can find them useful. Despite this, 43% of SMBs don't track their inventory. Let's talk about why you need an automated inventory management system.
How Does Inventory Automation Work?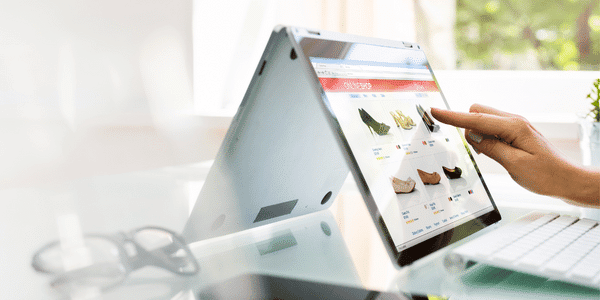 Most modern shops (both e-commerce and non-e-commerce) track and organize their stock, suppliers, and sales through automated inventory management. Automating this process helps stores keep track of their stock in real-time and make important decisions quickly.
Inventory automation must also be compatible with retail management systems, such as order management and point-of-sale (POS) software. To achieve real-time accuracy in inventory management, you must monitor sales across all channels.
With the help of integrated POS software for multichannel merchants. You can integrate your in-store and online retail outlets under one platform. You'll know which products are overselling or underselling, how each performs, and your profit. You can combine this information with demand forecasting, risk management, cash-flow forecasting, and estimated profit margins for more precise planning.
Also Read: How to Prevent Employee Theft with POS Software 
Why Does Retail Business Need Inventory Automation?
Automating your inventory has several benefits that can accelerate your business's growth. Automating time-consuming inventory processes can improve your inventory management process and save time tracking, managing, and ordering goods.
Real-time inventory visibility
With manual inventory management, it is only able to estimate stock levels between physical counts. Automated systems will automatically update automatically and stay in contact with the point-of-sale (POS) software at all times. This visibility reduces the need for physical counts because the count is always highly accurate.
Minimizes human error
Automated inventory management significantly lowers human error by removing all human involvement except for the actual handling of the products. This indicates that there are no typos or errors in the entry process. The software will automatically keep everything up to date by importing data from the inventory management systems.
Time savings
Time and effort can be saved by switching to automated inventory management. Your team that manages inventory no longer has to spend all of its time in spreadsheets. Instead, they can enhance the performance of your other inventory systems or purchasing methods.
Inventory Management systems have resulted in significant cost reductions for the world's largest corporations, resulting in higher employee job satisfaction. Businesses can rest assured that their product inventories are accurate and timely, helping them to operate efficiently and meet client expectations.
Consideration When Choosing The Right Inventory Automation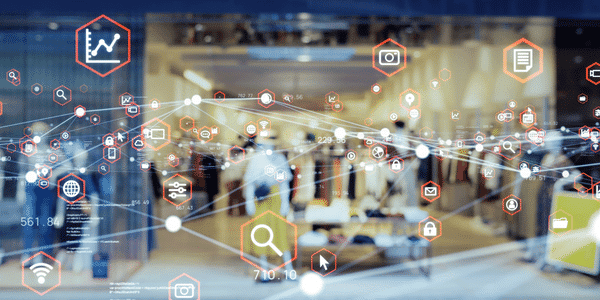 Inventory management software offers a wide range of features. However, there are some features that you should look for in an inventory management system. 
Stock reordering 
The right solution will let you set low stock levels for any or all of your items. When the item number reaches that threshold, the system will automatically place an order with your vendor for your preferred restocking quantity. This feature is one of the main reasons many businesses use an Inventory automation system. It can help you cut down on inventory costs and reduce your risk of running out of stock.
Automated stock transfer
Automatic stock transfers are a further useful feature. If your inventory is spread across multiple locations or warehouses, make sure distributors can find it to meet demand. For the most flexibility, look for an inventory management system with automated transfer controls. This eliminates the need to manually update the system while moving inventories. This is particularly important if you have a large number of products or locations and must quickly get items to where they are needed.
Real-time data monitoring and forecasting 
An automated inventory management system may provide several reports to help you understand your inventory, what's selling well, getting what's old, etc. Analysis that would have previously required hours to extract from an Excel sheet can now be completed in only seconds. Moreover, inventory management software can provide essential reports and KPI on a single dashboard so you can always see real-time data. Using this information, you can plan ahead for future purchases of stock.
Inventory alerts and notifications
With so much going on, you'll want a tool that keeps you updated across many channels. Your inventory management tool should offer comprehensive alerts covering factors such as low inventory levels, overstocks, and supplier/shipping delays. This will save you from having to check all your channels individually, which can be overwhelming.
Conclusion
Inventory Automation System helps retailers to carry less inventory and focus on stock-keeping units so each product will get the attention it deserves. Inventory automation throughout the entire business process makes key decisions faster and saves time and money. Furthermore, inventory management software increases customer satisfaction and improves sales conversion rates. 
It is a trend that is here to stay and will continue to grow as retailers become more sophisticated in their decision-making processes. The software provides deep insights into customer behavior, inventory management, and supply chain operations. It also helps companies with better forecasting capabilities and faster execution of sales orders. You can get a free demo of the Inventory Automation System from HashMicro by clicking here.