When building a digitally enabled work environment, a sophisticated platform for attendance management becomes essential. An attendance management system is not only in charge of keeping track of employee movements but can also make compliance easier. Countries, states, or regions follow various regulatory requirements on working conditions, pay, and vacation time. A digital attendance management system keeps track of these details, making the audit process much more manageable. This article will discuss the essentials of using the attendance management system as one of the advanced features of HRM Software, which can simplify employee attendance tracking. Before proceeding to the following discussion, you can download the HRM Software pricing scheme calculation to estimate how much funds you need to prepare.
Why Does Your Business Need an Attendance Management System?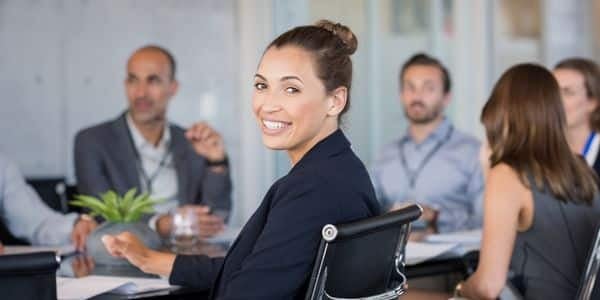 An attendance management system is an intelligent tool that tracks how much time employees spend at work. Interestingly, this does not have to be a digital tool. For example, paper registers, time clocks, and Excel spreadsheets are all old ways of keeping track of attendance. But since technology is changing lightning-fast and companies want to hire large, widely-spread teams, the tools used to track attendance must keep up. 
This case has led to the development of employee time-tracking software, including on-premise and cloud-based tools with advanced analytics and automated schedule configuration. The advantages of a cloud-based attendance management system are adaptability, reduced costs, and portability. Moreover, these instruments' multiple benefits make them crucial for today's businesses.
Also read: 5 Benefits of Using Online Attendance Application
HRM Software Features for Your Company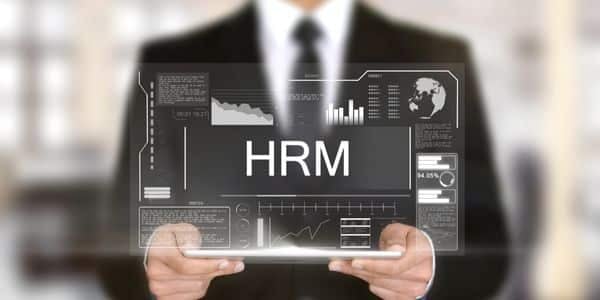 Whether you choose a system installed on-site or in the cloud, these four features will be the core of employee time tracking. So, it would be best if you ensured the following things are on your list. Take your time reading so you can learn these things well.
Employee attendance management
HRM systems can help schedule shifts and track attendance to meet staffing needs. This HRIS module allows employees to be scheduled across departments, locations, and projects. Also, many HRM platforms let employees know when schedules change or there are insufficient workers. Electronic timesheets make it easy to track time and pay workers. Features for managing time off take care of paid time off, disability leave, maternity/paternity leave, and other types of absences.
Performance management
HRM software with solid performance management keeps evaluating employees after the interview process. Once an employee is hired, performance reviews give information about how productive they are, how happy their customers are, and more. These programs can provide automatic feedback, or HR departments can use the software's analysis to review. Depending on the system, employees can see feedback on their performance through a dashboard or another interface. This eliminates the need to email employees about their evaluations or hold time-consuming meetings to discuss their performance.
Employee engagement
Effective employee engagement is essential to preserving a worker's connection and loyalty to an organization during their employment there. A solution for HR management should have functionality that enables high-quality communication, promptly provides feedback and prioritizes staff members' health and well-being. This produces a healthy workplace environment, which increases employee excitement to tackle obligations effectively.
Also read: How to Manage Employees Who Underperform Using an HRM
Tips for Choosing an Attendance Management System
With today's cutting-edge technologies, it is no longer impossible to keep track of the attendance of remote employees. HR departments are thrilled to discover that the new software has unbeatable features. Yes, new HR software like Digital HRM makes tracking attendance from a distance easy. So, how do you choose the best software for tracking attendance? Now, all you have to do is look for the essential parts. The suggestions below have some ideas to help you get started.
1. Support on the cloud
One of the most important things about an attendance management system for a remote workforce is that it can be accessed anytime and from any device. The cloud is the only thing that can do this much. When choosing HR software, look for support for the cloud, as this technology is essential for users who work from home.
2. Intuitive UI/UX
An interactive user interface is one of the essential parts of a software platform regarding the user experience. For example, Digital HRM has an interactive user interface that works on many different platforms and devices. An interactive user interface keeps the user interested and makes it easy to find what they need in the program.
3. Easy check-in/check-out
To improve the accuracy of attendance tracking, employees should be able to use check-in and check-out buttons to log their work and break times systematically. Because of these features, Digital HRMS has quickly become a top choice among HR management systems. Thus, it is essential to consider this feature.
Conclusion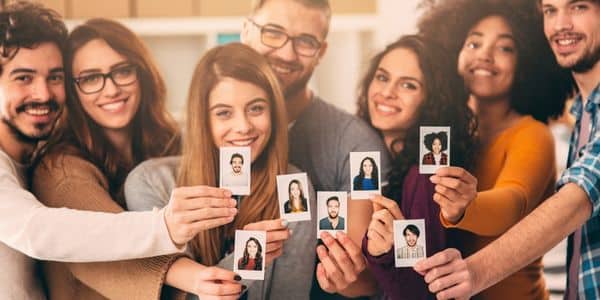 Using digital Attendance Management Software can change how you manage your employees. The functions and features built into these platforms are essential to your employees' daily work, and digital systems prevent mistakes that can cause problems at the end of the month and with compliance. Do your research and begin by taking a free demo, better understanding your unique requirements, and arriving at the perfect solution. Also, ensure you know the pricing scheme calculation to estimate how much funds you need to prepare. With the intelligent use of cutting-edge digital assets, your attendance management system could greatly benefit your company and your employees. It could turn a once-complicated process into a simple, straightforward task to keep track of.