Companies or offices in the modern era generally allow their employees to dress more casually while remaining formal, polite, and by the rules. This style of clothing is often referred to as smart casual.
Appearance is important, especially when employees have to come to work. Although it may appear simple, dressing well and correctly is critical because you indirectly create the impression that others have of you.
According to research, Millennial employees are becoming more conscious of their appearance. So, of course, wearing clothes that make them feel comfortable and confident will positively affect and give them enthusiasm for their days at work.
However, companies need to think about things like business to make their workers more productive. One way to do this is to use ERP software to run a lot of different types of business.
Even intelligent casual clothing is now commonly worn by millennial employees in their daily office work. Are you one of them, then?
Also read: 7 Reasons Why Vision and Mission is Important for Business Development

Table of Content
What is Smart Casual Means?
Professional clothing that incorporates the latest trends to appear semi-formal, neat, and convenient is smart casual or casual smart. Then there are different types of clothing you can wear to make this outfit look smart casual. For example, you can mix and match dresses, skirts, pants, shirts, blazers, and other types of casual clothing such as t-shirts/t-shirts, jeans, and sweaters.
This is because smart casual clothing must include a variety of comfortable and varied garments to combine comfortable and formal attire. Wearing clothes is smart casual, and many millennial workers do it these days. Aside from looking professional, smart casual garments are also comfortable and trendy enough to be worn all day.
So, briefly, the smart casual dress style is a type of clothing that combines a variety of the latest clothes that are attractive and comfortable but without leaving a professional impression so that they can be worn as clothes for the office.
As a worker, it is necessary to pay attention to dress style, especially when meeting with potential clients. CRM Sales Software can help you make sales smarter, faster, and more effectively.
But, did you know? There is another type of dress commonly referred to as business casual and what is frequently referred to as business casual. Many people are still unsure how to differentiate between the two. Continue reading this article to learn more.
Also read: Employment Contract| Matters, Types, and Examples
The Differences between Smart Casual with Business Casual
Most businesses or offices now encourage employees to dress smart casual. This is because each field of work has a different interpretation of this type of dress code. For example, many business people believe that smart casual clothing is more formal than casual business. Furthermore, smart casual used to be more relaxed for direct participation in large gatherings or events.
An elegant and casual dress code is usually associated with the use of excellent and polite clothing. Clothing is usually a variety of ways to make it appear more appealing. Then, choose some bright color elements in your clothes for those who want to wear this type of clothing.
Meanwhile, many employees wear dress casually for business, which can be without incident. Casual dress is usually associated with an informal style that does not contradict business ethics. In general, business casual appears more professional to increase people's perception of their quality due to their clothing. However, even these casual clothes are typically distinguished by closed and neat casual attire.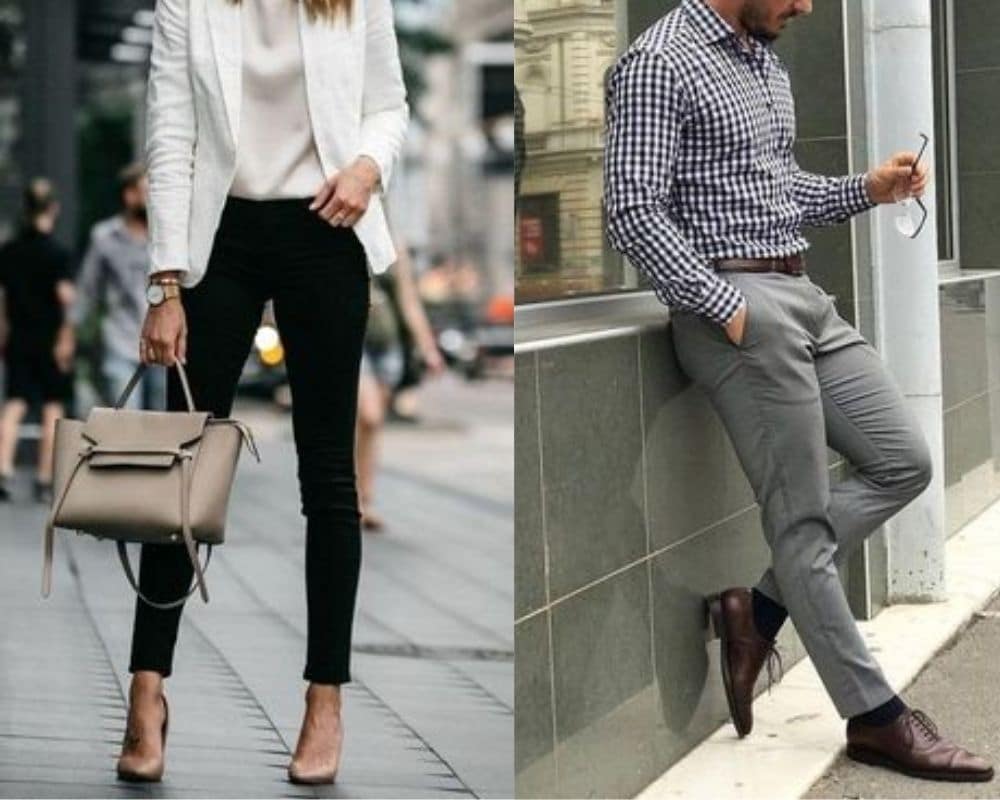 Also read: Why Can Laid-off Happen in a Company?
Some Tips of Smart Casual Outfit for Men and Women
Integrating appropriate tops and bottoms
To appear smart casual, you need to combine tops with subordinates appropriately. For this style, avoid colors that are too contrasting and collide and clothes that are too complicated. Then it would be much better if you chose a top and bottom with a simple design.
You can also use tops and bottoms of the same color. Again, it is similar fundamental because it doesn't have to be the same, but you can combine light colors like white with a slightly darker shade to give a somewhat stiff impression that is the hallmark of office wear.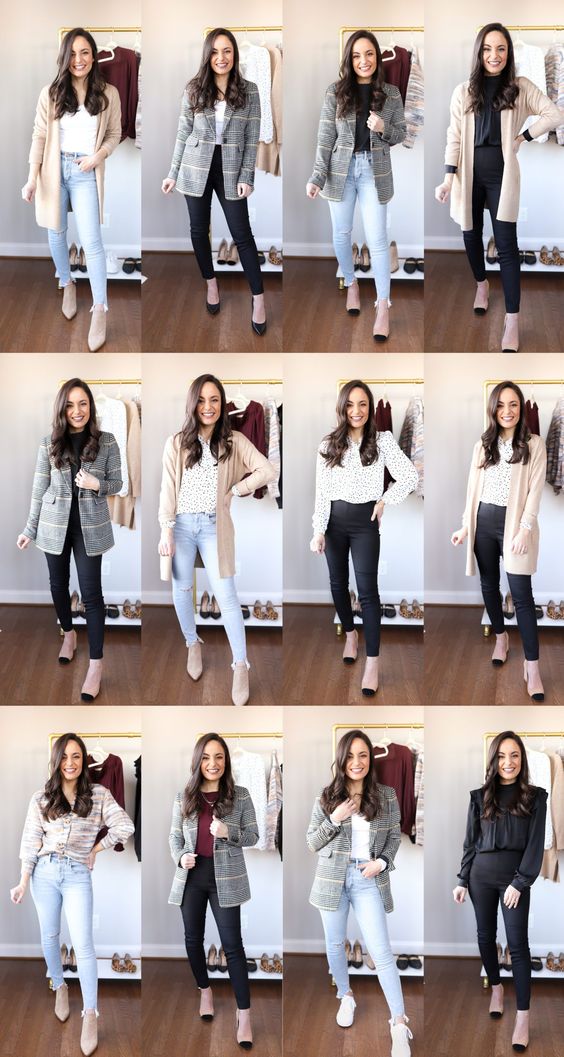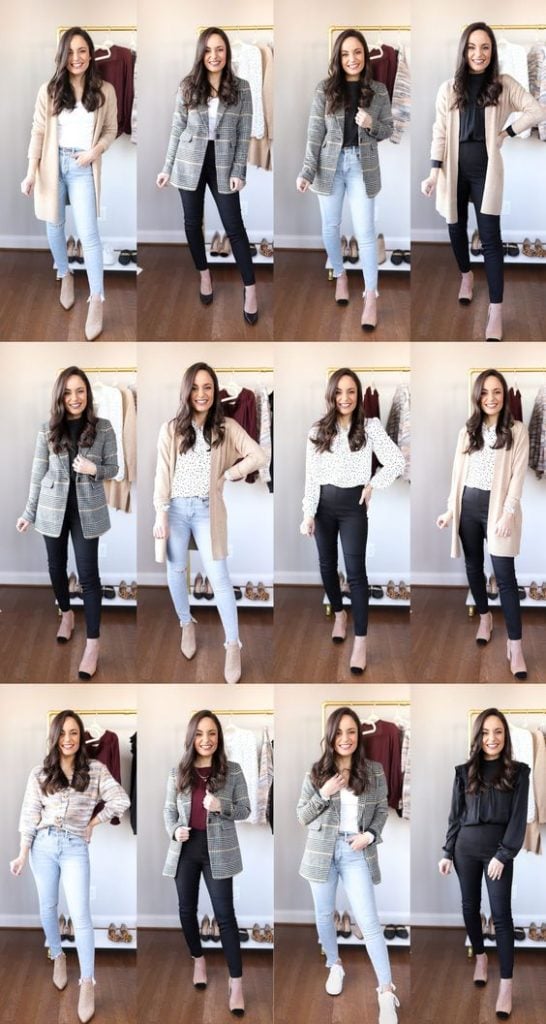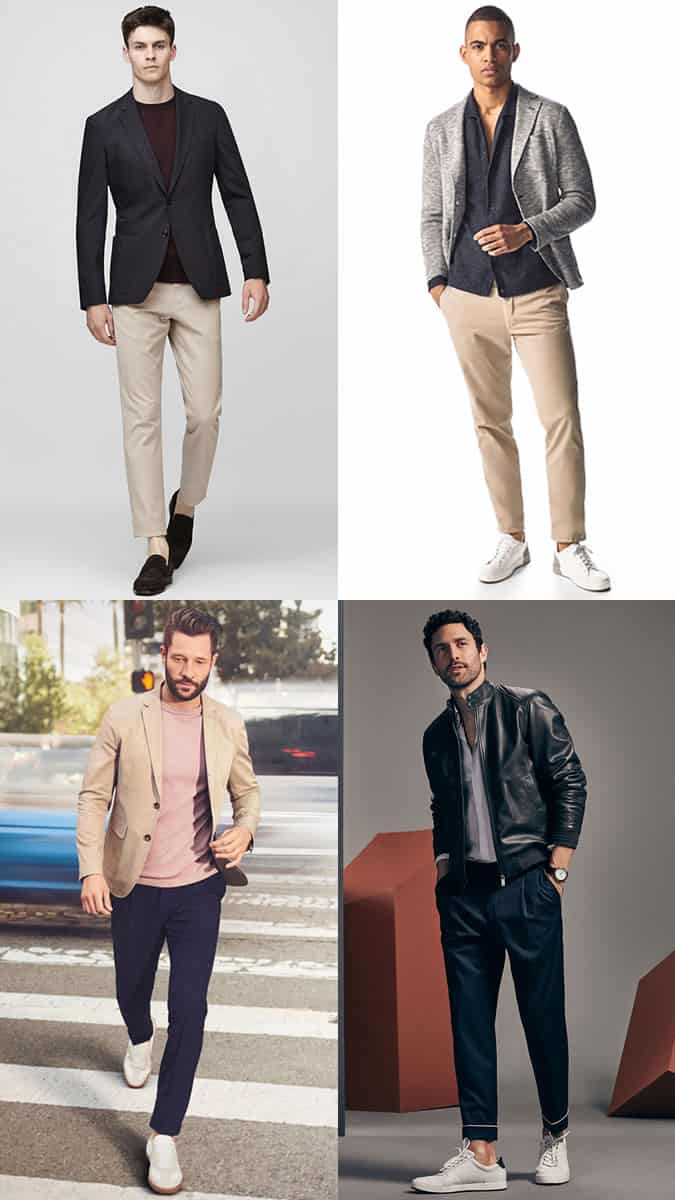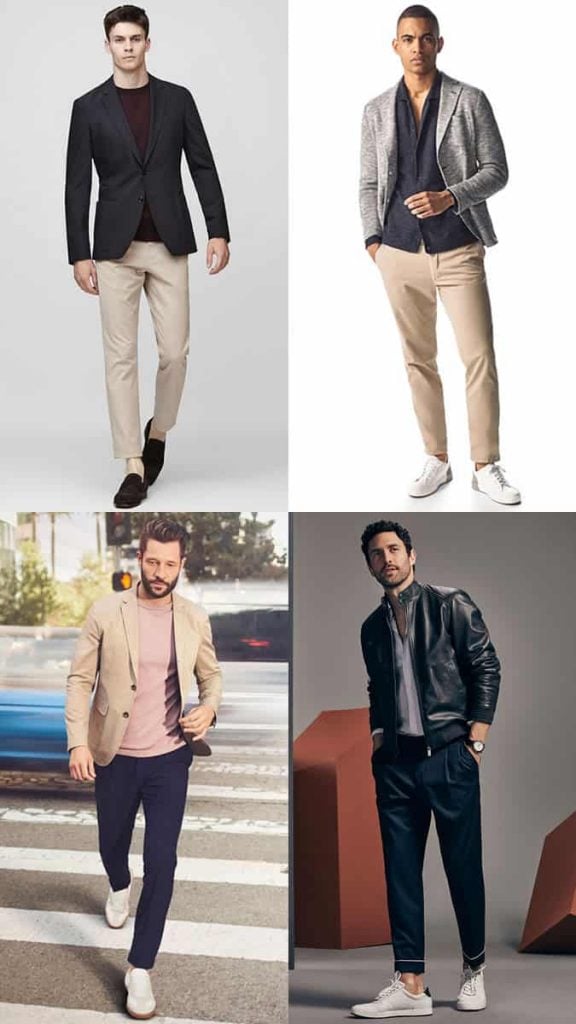 Choose the right color
It is fundamental. Again, about the smart casual outfit that you can pay attention to, starting from the color of the top and bottom you choose. Usually, the style of formal wear is identical to dark colors and vice versa. However, you can freely mix tones colors to produce a smart casual look and match that suits you to look as casual smart.
For example, you can wear dark outerwear, plain white t-shirts, light jeans, and sneakers for both men and women. You can also wear a dark blue jacket and jeans, automatically giving you a more sophisticated look.
For women, avoid using mini dresses and mini skirts.
Apart from having a professional attitude, it would be better to gain clients and coworkers' trust if the workers looked professional and casual smart. Avoid using a skirt or dress that is too short because it is synonymous with an informal impression. Instead, you can try to use or combine a pleated skirt for a sweet appearance and a pencil skirt to look more stylish. Millennial workers always want to look stylish, right?
Combine sweaters or cardigans
Outerwear of this type is not suitable for you to use during this uncertain season. However, this exterior will give a masculine impression on men and feminine on women.
You can wear sweaters and cardigans by combining them with shirts, pants or jeans.
Use the right accessories for a touch of smart and casual
Accessories are the next most important consideration.
Glasses, belts, leather watches, or stainless watches, as well as leather bags, will give the impression of luxury and dashing. Unfortunately, many compared to bags made of canvas or other materials. So are some accessories suitable for smart casual appearances for millennials.
Choose a matching shoe color for women to create the same effect by matching the color of the shoes and bag with one of the outfits you will be wearing. Externals, bags, and other accessories are examples.
Also read: Tips for Becoming a Professional Worker to Support Your Career
Closing
After the explanation and tips above, isn't it difficult for millennial workers to wear clothes? Smart and casual to wear every day at work and stay trendy?
However, in addition to being concerned with modern and comfortable clothing styles, as a worker, you still have to prioritize comfort at work to finish it well. The Best HRM Software from HashMicro can make it easier and provide convenience for you in managing various HR-related activities through a centralized system. This includes employee management, payroll, tax payments, recruitment process, attendance and leave, to evaluating employee performance. 

The system can save time and effort compared to manual execution, which is less efficient. So what are you waiting for? Try the free demo now! Click here.