The global pandemic has created unprecedented conditions for the business world. There are challenges such as work from home policies, technology adoption that facilitates remote work, and learning to provide virtual services to customers. Until now, it was not confident that the 2021 pandemic would ultimately end. Therefore, companies must anticipate and overcome all the effects of this condition. To simplify HRD strategy, a proper HRM system is needed.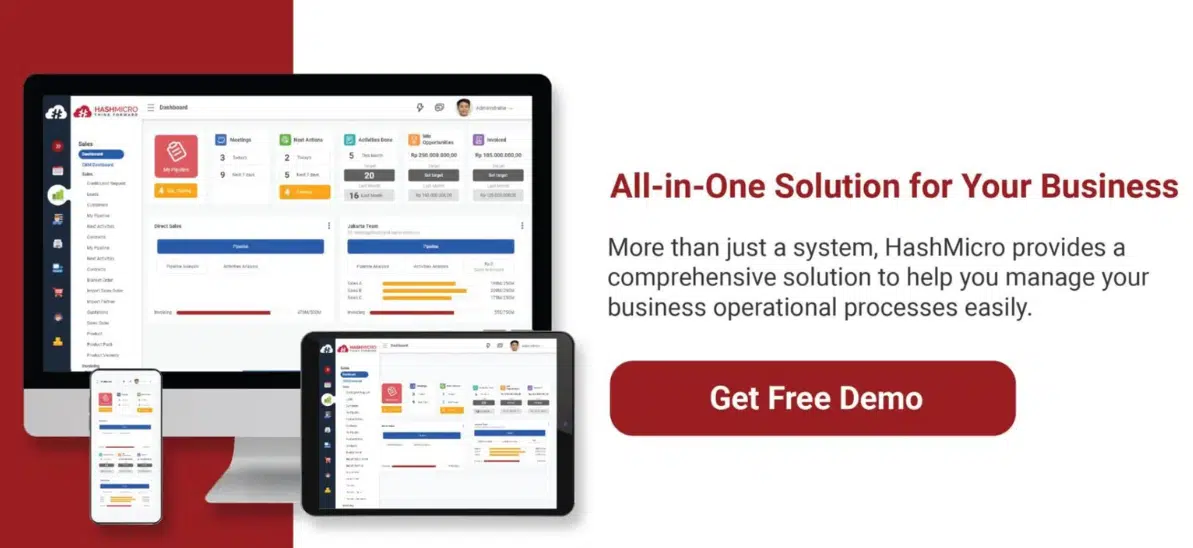 Table of Content
HR Strategy
Human Resources Department or HRD are the ones who work for the company or organization and are responsible for managing everything related to employees. As a result, the role of HRD has increased. Therefore, their job is to work out ways to keep employees productive and carry out the organization's operational activities. Until now, it is not sure when will the 2021 pandemic fully end. Therefore, the company must anticipate and overcome all impacts of this condition. Here are some things to focus on in the company:
HRD strategy of reskilling 
Reskilling or training new skills helps with the faster identification of skill needs. It enables employees to implement what they have learned.  For each job, the workforce often requires a variety of skills even as never before known. Employees sometimes don't realize the importance of new skills. This is so unfortunate since it will be very beneficial for their personal development or the company. Often companies also do not fully understand the lack of capabilities that their employees have. This is the role of HRD to assess who needs additional training sessions and what materials they should master.
Reviewing company's operations
Over the years, most companies' working patterns generally focus on efficiency. As a result, many organizations thrive with rigid structures, workflows, and job descriptions that cannot meet current needs. In this era, mobility is running fast because of globalization. Labour is experiencing challenges as a result of these conditions.  The HR department must be able to ensure employees are always responsive and aligned with customer needs. On the one hand, we must also anticipate any changes and adjust the appropriate approaches and activities to address them.
Relationships between workers 
Most employees express a lack of trust in their organization's leaders and managers to adequately address the crisis. It is HR's responsibility to make sure people in the company know what effective leadership is, around what behavior is expected of business leaders. This will be an expectation for the company by employees in general.  Networking is such an important way to provide support for employees. However, sometimes it is not easy for every employee to build relationships with other workers, especially those with higher positions and experiences. Creating broad, growth-focused connections supports underrepresented talent and generates benefits for individual employees, leadership, and organizations.
Ensuring employees' happiness 
While working after the COVID-19 pandemic, HRD went from crisis management to a strengthening position, both now and in the future. This includes having the right skills and competencies, building workforce comfort, and having a leader with reliability. Amid the shift to the remote workforce model, HRD must also preserve its culture and ensure employee expectations and needs are fulfilled.  
Identify trends relevant to companies
Most companies do not have a definite future work strategy. Besides, the COVID-19 pandemic has and will continue to impact the future of employment.  One of the vital things to understand is how much influence the trend has in changing the company's goals and plans that have been set before. Consider the long-term actions and adjustments that will be made. 
In addition to seeking company efficiency, HRD also plays a role in ensuring the development of organizations, leaders, and employees to continue to rise again regardless of the challenges.  
Conclusion 
In some aspects, HRD responsibilities in 2021 are not entirely different from previous years. It's just that in times of uncertainty, you are required to be more adaptable and flexible in keeping up with circumstances. Some of the above points can be a reference to determine the actions taken related to securing the company's position.