To keep up with today's challenging work environment, professionals must constantly improve their skills to stay ahead of the competition. Coaching is a method of enhancing one's abilities and personality. It encourages critical thinking, seeing things from various perspectives, and using available resources to solve challenges. Read the explanation below to gain a better understanding of it.
Coaching is Helping Someone Learn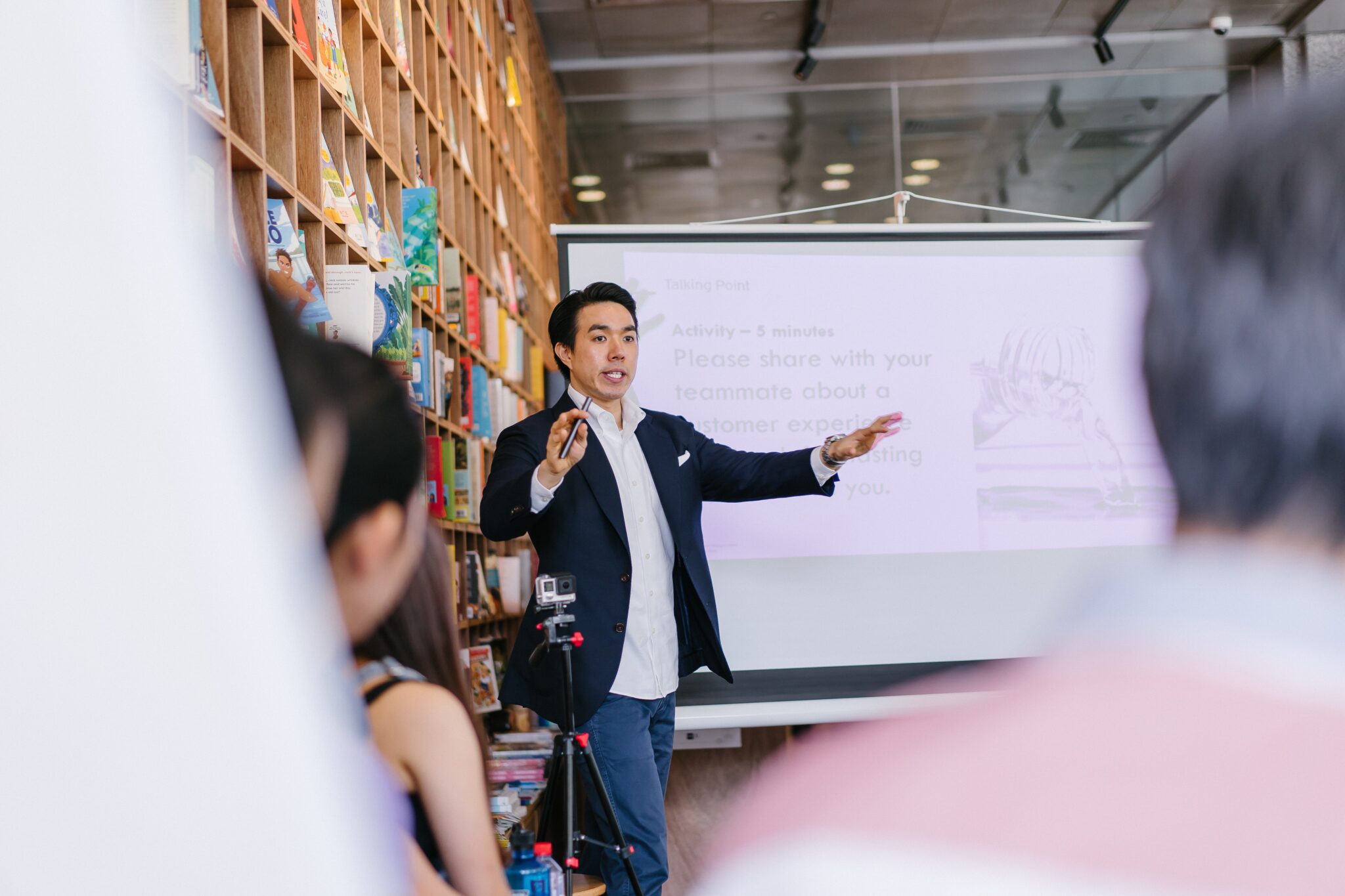 Sir John Whitmore, a pioneer of coaching and leadership development, stated that coaching is a way to unlock a person's potential to maximize their performance. A coach's job is not to teach but to help someone learn. Good coaches think that people always have the answers to their problems; they simply need help finding them at times.
According to the Chartered Institute of Personnel and Development (CIPD), coaching aims to produce optimal performance and improvement at work. It focuses on specific skills and goals, although it may also have an impact on an individual's personal attributes such as social interaction or self-confidence. The process typically takes place over a specified period or forms the basis of an ongoing management style.
In short, coaching can be interpreted as an activity involving people who are experienced (coaches) helping people who are learning (coachees) in developing their skills and personality to achieve success.
Coaching vs. Other Methods: What's the Difference?
There are various ways to develop your potential besides coaching. So, what distinguishes it? The following are the differences between coaching and others:
1. Teaching
Teaching involves someone who has proven to be an expert in their field, for example, a teacher who has obtained a bachelor's degree in education. Although sometimes teachers will use participative and interactive techniques, like coaching, there is a clearer knowledge imbalance, with the teacher as an expert knowing the "right answer".
2. Mentoring
Many people think that mentoring and coaching are the same, but it is not true. Typically, the mentor-mentee relationship focuses on the future, career development, and broadening an individual's horizons. It differs from coaching, which focuses on the here and now and solving problems in the present.
3. Counselling
Counseling is more related to therapeutic intervention. The goal is to help someone in resolving past issues and heal from old wounds so that they can go on with their lives as usual.
4. Consulting
Consultants are usually seen as experts who can analyze problems and provide solutions, whereas in coaching, individuals are considered capable of solving their own problems. Coach only provides supportive and discovery-based approaches and frameworks.
Related article: The Most Excellent Strategy for Implementing On-the-Job Training (OJT) 
Coaching Principles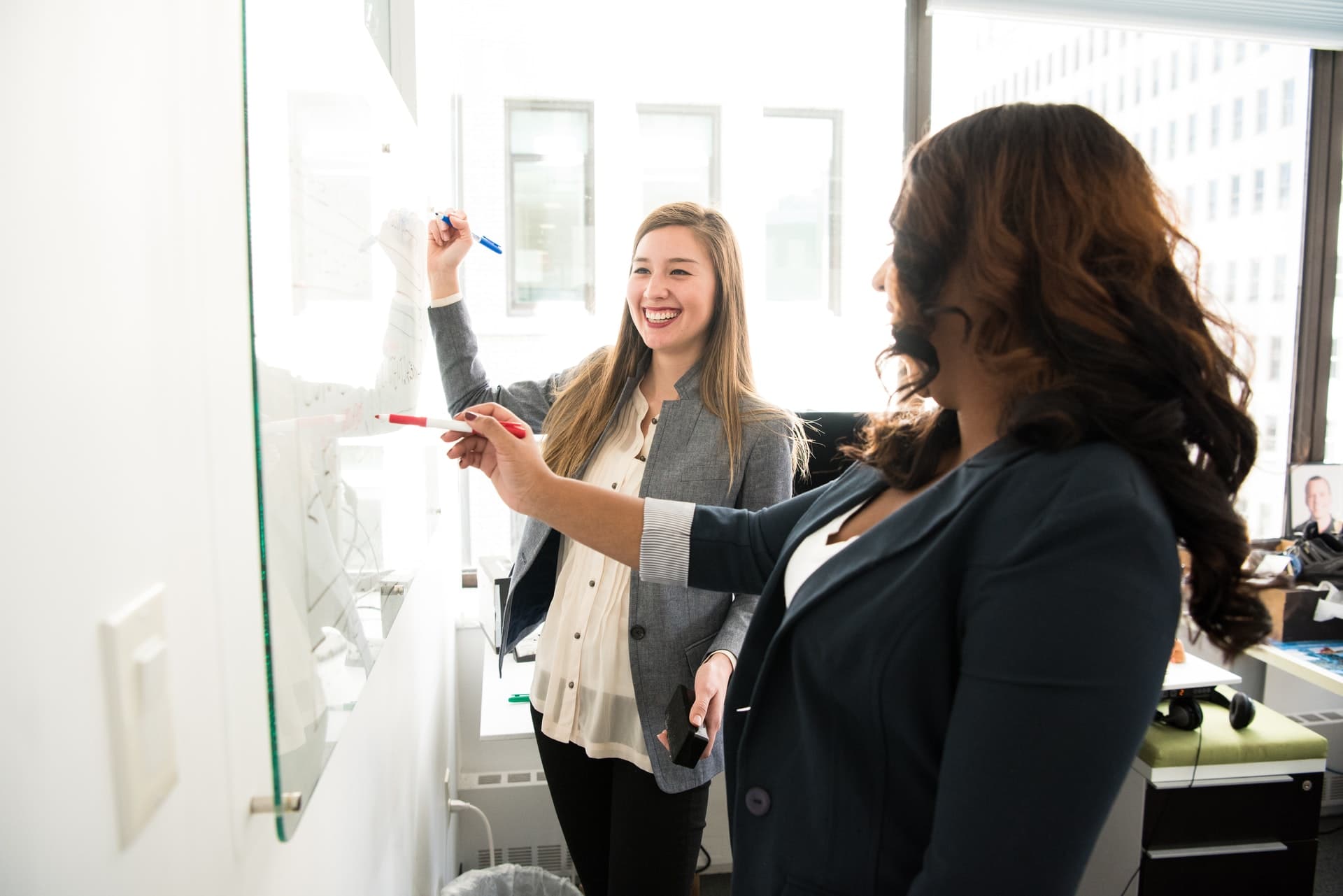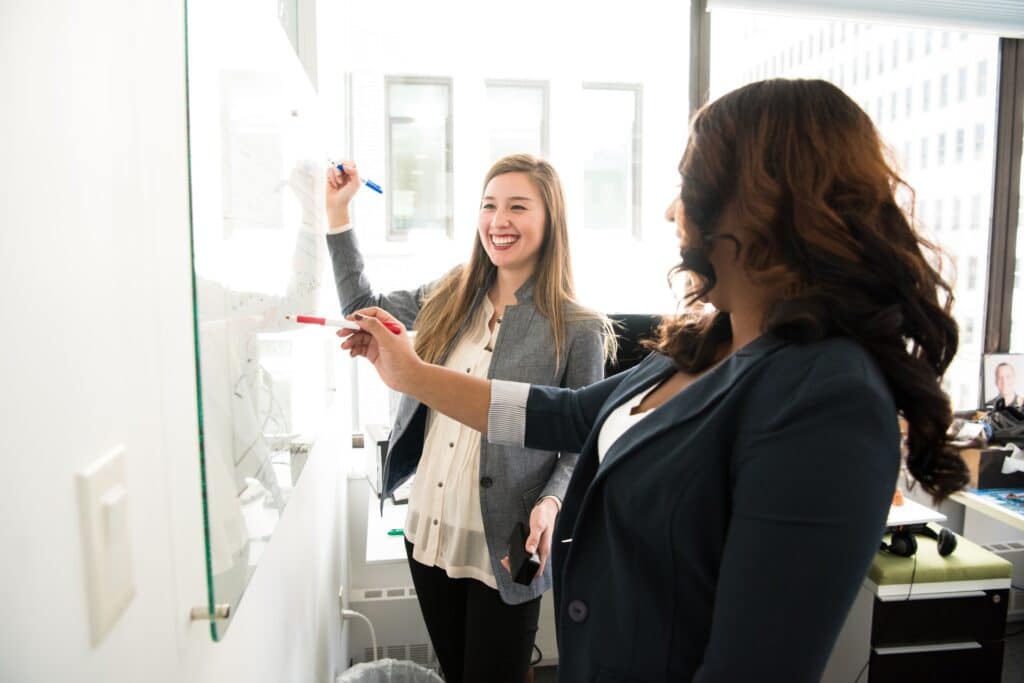 Several principles must be followed in order for coaching to be effective in developing better individuals:
1. Get to know the person you are going to coach
You have to realize that everyone needs a different kind of attention and approach when coaching. Some people may be shy and need help building their confidence, while others may not like small talk and prefer to be given constructive criticism. As a coach, you cannot treat both groups in the same way. To find the right approach, you must know your coachees, such as their learning style, personality type, as well as strengths, and weaknesses. Also, you need to explore the coaching contract template to know all rules and agreements.
Once you get to know your coachee personally, you'll need to adjust the method to ensure it's effective. You must seek, learn, and master various coaching and feedback techniques. (Useful tip: compile all of the coaching materials, such as modules and learning videos, as well as progress reports, in a safe document management system.)
3. Don't think of coaching as a chore
The results of coaching will not be apparent immediately. It takes a long time and a great deal of patience. As a result, coaching may be perceived as something monotonous and obligatory that makes you want to complete it as quickly as possible. If your approach is all about making sure you coach a certain number of times and cover the minimum number of points, then you can easily achieve it. However, the primary objective is not being met, which is to help others in improving their performance. Therefore, you must have a strong commitment and motive to do coaching.
4. Prioritize self-discovery
A coach must facilitate discussion effectively to draw out information and suggestions from the person being coached. Encouraging the coachee to try and figure out a solution to a problem will have a bigger impact on their development than just telling them the answer right away. However, don't neglect your coachee. If they're lost and in dire need of your help, immediately guide them in the right direction.
5. Be attentive and give the right direction
Being a coach means that you have to make sure your coachee can perform certain tasks to the best of their ability. They don't just need encouragement, even if it's important. Just telling someone that they're doing okay doesn't actually give them any help as to how to make it better. While coaching, you need to ensure that your instructions are specific, direct, and not ambiguous. In addition, you must give undivided attention to the people you are coaching. If you don't, you will risk missing out on something crucial and coming across as disrespectful.
6. Change their perspective
Sometimes a person finds it difficult to empathize with other people's circumstances. It happens because they have never experienced it themselves. So, it's essential to focus on something that relates to the people you're coaching. For example, ask questions such as "If you were in the position of a customer who has been waiting in line for hours, how would you feel when customer service did not treat you well?" or "If you were in the position of a waiter in a restaurant, how would you feel when a visitor yells at you in front of a crowd for something that wasn't really your fault?". The key is to come up with a scenario that touches your coachee's heart and mind before you turn it around.
7. Keep things simple
When you're coaching someone, there may be dozens of topics you'd like to cover or dozens of assignments you'd like to give. Keep one thing in mind every human being has their own capacity. Don't try to accomplish too much at once. It will only make your coachee feel confused and overwhelmed. It's better to make them focus on one or two things that have a significant impact on their performance.
Signs When Someone Need a Coach
According to ex-CEO of Microsoft, Bill Gates, and ex-CEO of Google, Eric Schmidt, everyone who wants to be a better version of themselves needs a coach. Feedback from parents, friends, or partners is subjective. It's not a bad thing, but everyone also needs objective feedback. This is where the coach plays a role in providing quality feedback and encouraging individuals to keep thinking ahead to pursue targets.
If someone is experiencing more than one of the situations below, then most likely coaching is the right solution.
Work is often interrupted by problems that are difficult to solve
Don't have a clear plan for the future
Always feel insecure about their own abilities
Can't rely on themselves to meet targets
Want to learn a new skill, but don't know where to start
Progress toward their targets is slow
Also read: The Impacts of Positive Work Culture on Your Business
The Advantages of Coaching
Employees and businesses benefit from coaching in a variety of ways, including:
1. Benefits of coaching for employees
Coaching provides strategic guidance to employees on how to reach their full potential to achieve career goals. It guides employees to understand their strengths and what still needs to be changed to improve their professional abilities. It also helps employees increase their self-confidence, sharpen their communication skills, build work relationships, and take responsibility for themselves.
2. Benefits of coaching for businesses
The implementation of coaching is one form of investment. By meeting employees' needs for professional development, coaching will improve employee engagement, retention, and productivity. It will naturally increase its return on investment (ROI) of it. For a more accurate analysis of investment or company assets, you can use HashMicro's Accounting Software.
Conclusion
Coaching is an effective method for developing one's skills and personality. In addition to having many benefits, both for individuals and organizations, it is also easy to do, as long as it is done in the right way.
Use HashMicro's HRM Software to manage coaching schedules and monitor employee performance with key performance indicator (KPI) management. Our software will help you to implement employee development programs more effectively.