Stress is quite common in any workplace. An unending workload, a monotonous work environment, and a bunch of other problems are making a lot of employees stressed. As the leader of the company, it's your job to handle work stress among your employees. Doing so will increase your employee's retention and productivity.
A lot of companies decide to provide their staff with various facilities to make them comfortable around the office. The thing is, facilities alone are not enough to reduce work stress within your employees, you can make an event in your company. But don't worry, we've got you covered. Here are some tips to reduce work stress among your employees. 
In this article, we are going to talk about work stress and how to handle stress at work.
Table of Contents
How to Handle Stress at Work:
Encourage your employees to meditate or exercise
The easiest way to handle stress at work is by channeling it through working out. Meditation is powerful to suppress anxiety, depression, and accumulated stress. Meditating can reduce the cortisol hormone level, the one that caused stress.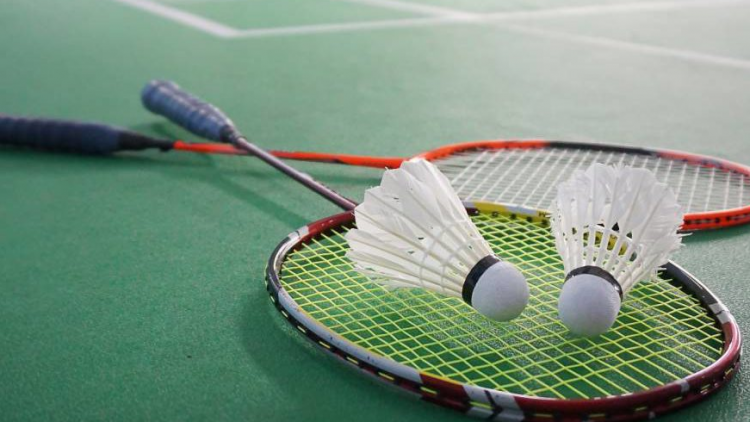 Hold sports activities at least once a week, or attend meditating classes and invite any interested employees. Working out is not only capable of reducing work stress but also can build a better relationship with your staff.
Also Read: 7 Strategies to Develop Your Employee's Leadership Skills
Let your employees work from home
The next way how to handle stress at work is a monotonous work environment can build up stress pretty quickly. Therefore, we recommend you let your employees work from home at times. Working from home can reduce stress from commuting, the most common thing for those who live in big cities.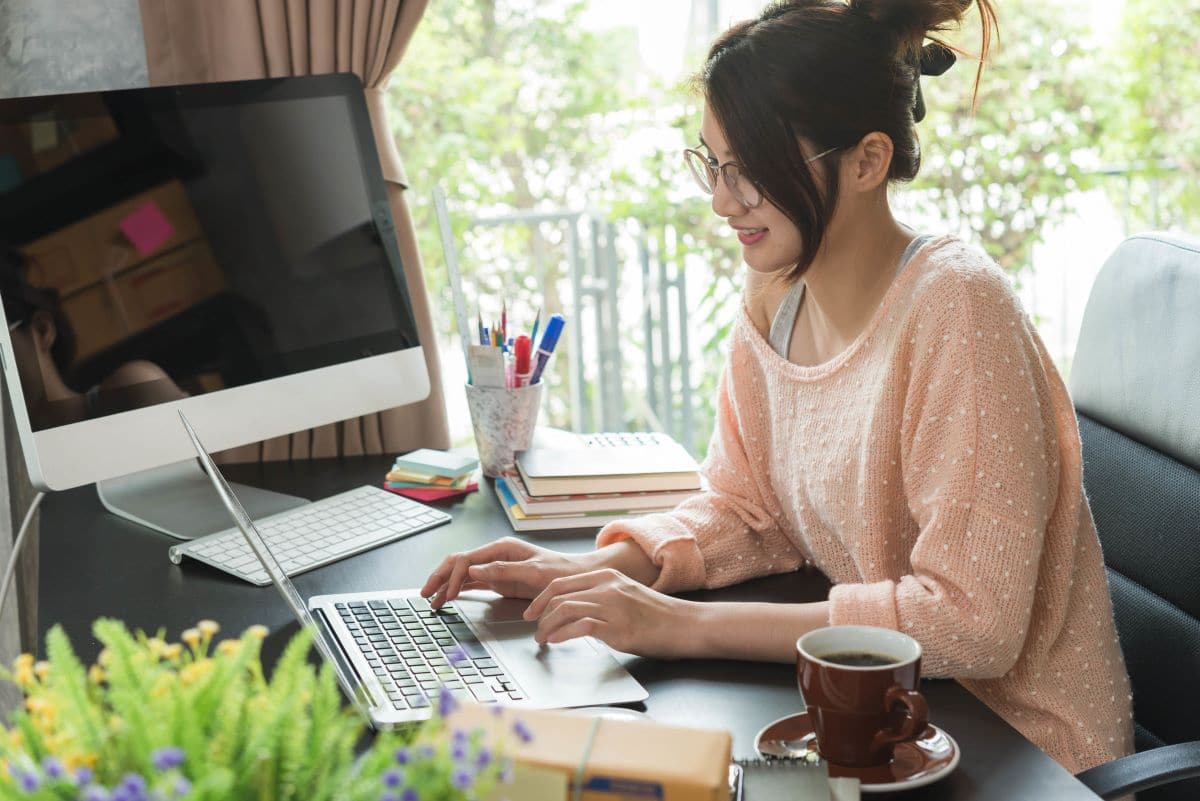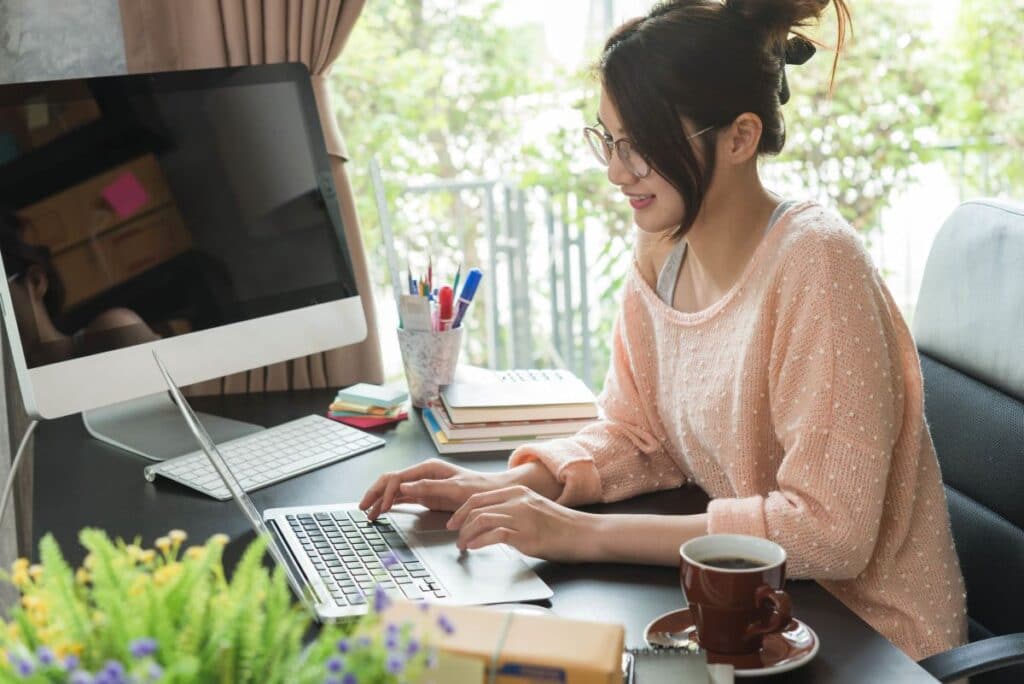 Yes, we know that not every company can let their staff work from homes, such as manufacturing companies, retailers, and restaurants. But for those who can, working from home is one of the best solutions to reduce work stress.
Also Read: 5 Applications to Make Wfh More Productive
Let your staff takes a short break once a while
Working nonstop from 9 to 5 will make your employees stressed. Let them take a break for once. Encourage them to do a little stretching or grab a cup of coffee to reduce the accumulated tension.
Let them rest at least 10 to 15 minutes at least three times a day. They can use those breaks to eat some snacks, chat with their associates, or take short walks to stretch stiff muscles due to prolonged sitting. Little do we know this can reduce work stress too.
Change the office's looks
As we said earlier, a monotonous work environment can build up stress on your employees. To fix this, ask one of your employees that capable of interior design to change your office looks.
For example, change the desks and chairs arrangement, or add decorations during certain celebrations, such as Christmas or new year. With office new looks, your employee can work better and with a higher spirit.
Provide snacks in the pantry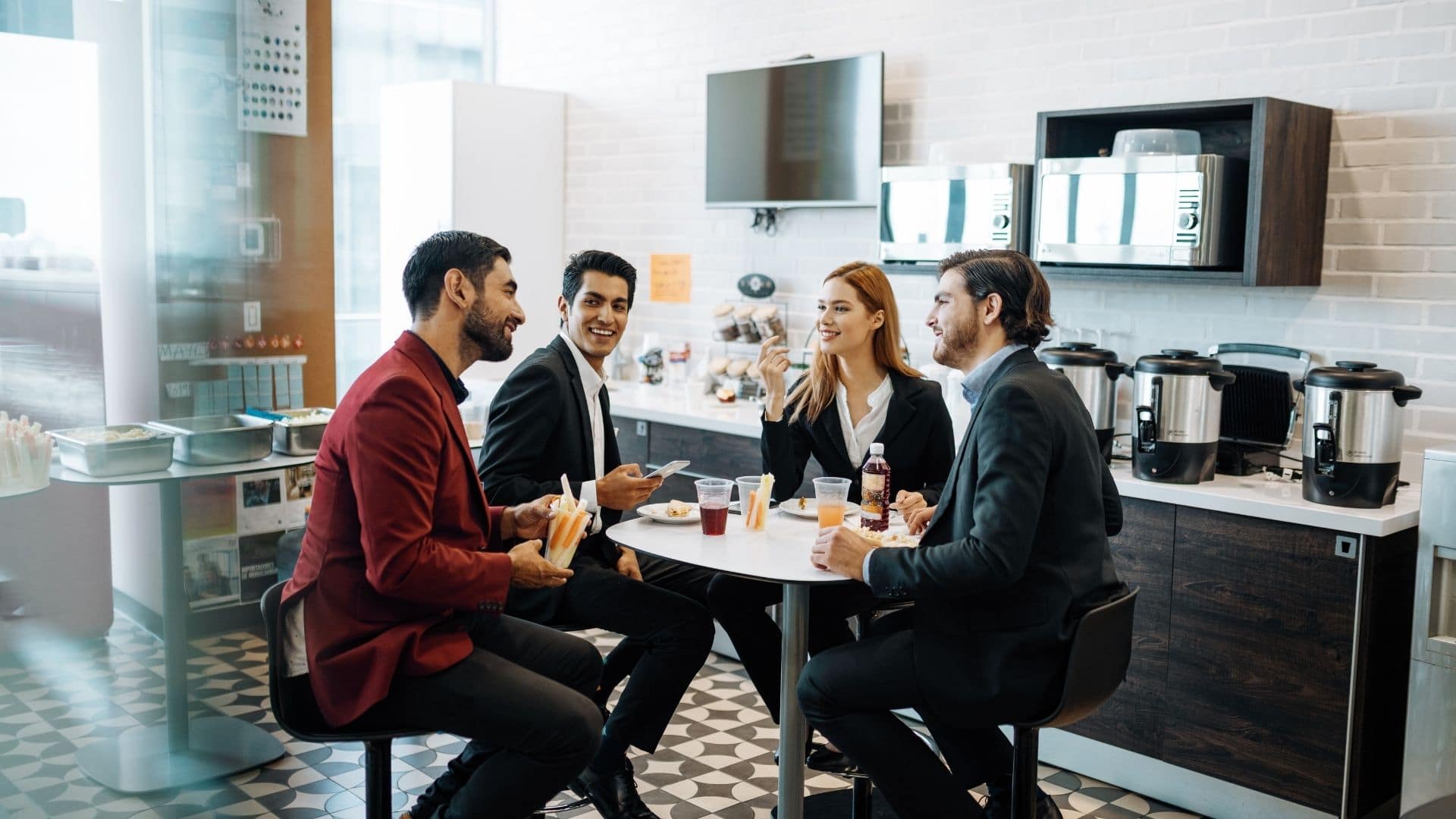 People said that the most effective cure for stress is eating. A full stomach can make you comfortable and reduce work stress. That's why you have to make sure the office pantry always has food and drinks available. If one of your employees feels sleepy, they can walk to the pantry and grab some chips or coffee.
But you have to pay attention to the nutrition level of the snacks. Avoid junk food altogether. Not only it's bad for your health, but it will also fuel your employee's stress level.
Conclusion
These are the five ways how to handle stress at work in your company. Providing software or equipment is nice, but your support and involvement with your employees also play a vital role in employees' stress levels. Now, you can optimize the employees' work with the help of the Competency Management System from Hashmicro to improve your employee performance to meet the standards desired by the company. Which provides the best features as a solution for various business processes.