Are you interested in becoming a programmer? This profession is in high demand among young people. The word "programmer" is synonymous with "cool," "know a programming language," and "high salary," so programmers are often called promising professions.
A programmer is a profession that aims to create a system using a programming language. Code or program languages can be such as Java, Python, Javascript, PHP, etc.
A programming language is a command that programmers or developers use to use and create software or systems on a computer, one example of the results of the programming language in your daily life is the application on your smartphone and ERP software from HashMicro.
But what language do programmers use? Check out the 12 most popular programming languages so you can become the programmer the company is looking for!
Table Of Content
Popular and Frequently Used Programming Languages
Here are the most popular languages that programmers use:
Python
With 29.48% search programming language popularity globally based on Github data for the Popularity of Programming Language Index as of September 2021, Python is the most common programming language programmers use.
Python belongs to a high-level coded arrangement. Programmers can use Python to create websites, scientific computing, data mining, and machine learning.
Major companies use Python in their development, including NASA, Instragam, Google, Yahoo, Reddit, and the popular video streaming site YouTube.
Java
Furthermore, there is Java with a search programming language popularity of 17.18%. Java is a language developed in 1991. About 20 million developers have used this by applying it to 15 billion devices in the world.
It's no surprise that Java is very popular, or maybe you've used it. Almost all Android uses Java as their OS.
JavaScript
More than 95% of websites using JavaScript make their name very famous for developers, as well as one of the highest of programming language popularity. JavaScript is usually used as a front-end, in contrast to Java and Python, which developers use as a back-end.
JavaScript frameworks are also often used to support the development of the Internet of Things (IoT) in mobile devices, especially AngularJS and React.
Also Read: Things You Need to Know about Internet of Things (IoT)
C++
C++ is a popular programming language because it offers convenience. Its features and applications are abundant, and it's easy for you to learn to make many junior programmers learn from C++.
Initially, C++ was run by Unix OS. After the development of time and support as low-level coding, making C ++ function more optimally. This is one of the basic and well-known programming language popularity lists.
C#
C# or C Sharp is a C++ and C-based programming language that Microsoft developed with other programming features such as Java, Delphi, Visual Basic, etc.
C Sharp is more for simple object orientation and is much used for video game development. For Windows, this language is on the .NET platform.
PHP
PHP is the highest programming language popular for scripting in Indonesia because of its many users. This programming language has the advantage of server-side scripting so the website is more complex. PHP also interacts with MySQL as a database and essential CMS devices such as WordPress.
PHP-enabled web servers can be found everywhere from Apache, IIS, Lighttpd, also Xitami with relatively easy configurations. It is easier to develop PHP because of the large number of mailing lists and developers ready to help in development.
Kotlin
Kotlin is a programming language that runs on a Java Virtual Machine (JVM) or runs using an LLVM compiler.
It is a different programming language from the others, and therefore Kotlin can manage pretty complex android programs and is a fierce competitor to Java.
Rust
Rust is a program code almost similar to its syntax with C++ and comparable properties to Golang. In addition, you can access and use Rust for free.
Dropbox and Coursera also use Rust as a back-end on their websites.
Ruby
Ruby has a straightforward syntax structure, so many website developers use this language as a place to learn. Code that can be used in one line makes the code more concise and neat.
Ruby's use can also be as 3D modeling, and tracking information to create a web app. GitHub and Scribd use Ruby in their app scripts.
Go/Golang
Many people call it Go or Golang or Go language. Golang is open source, and social media platforms use them very often.
Golang has explicit algorithmic attributes and an accessible data structure that adjusts website performance as desired or trended.
Swift
Swift is the most popular programming language for Apple. The Operating systems iOS and macOS use Swift. The design of swift also enables it to be able to connect with Objective-C, which is another Apple language.
Scala
If you want to create web applications, desktops, and back-end web development, Scala is a suitable programming language. Big companies like Twitter, Linked In, and Netflix are among those that already use Scala as their app program scripts.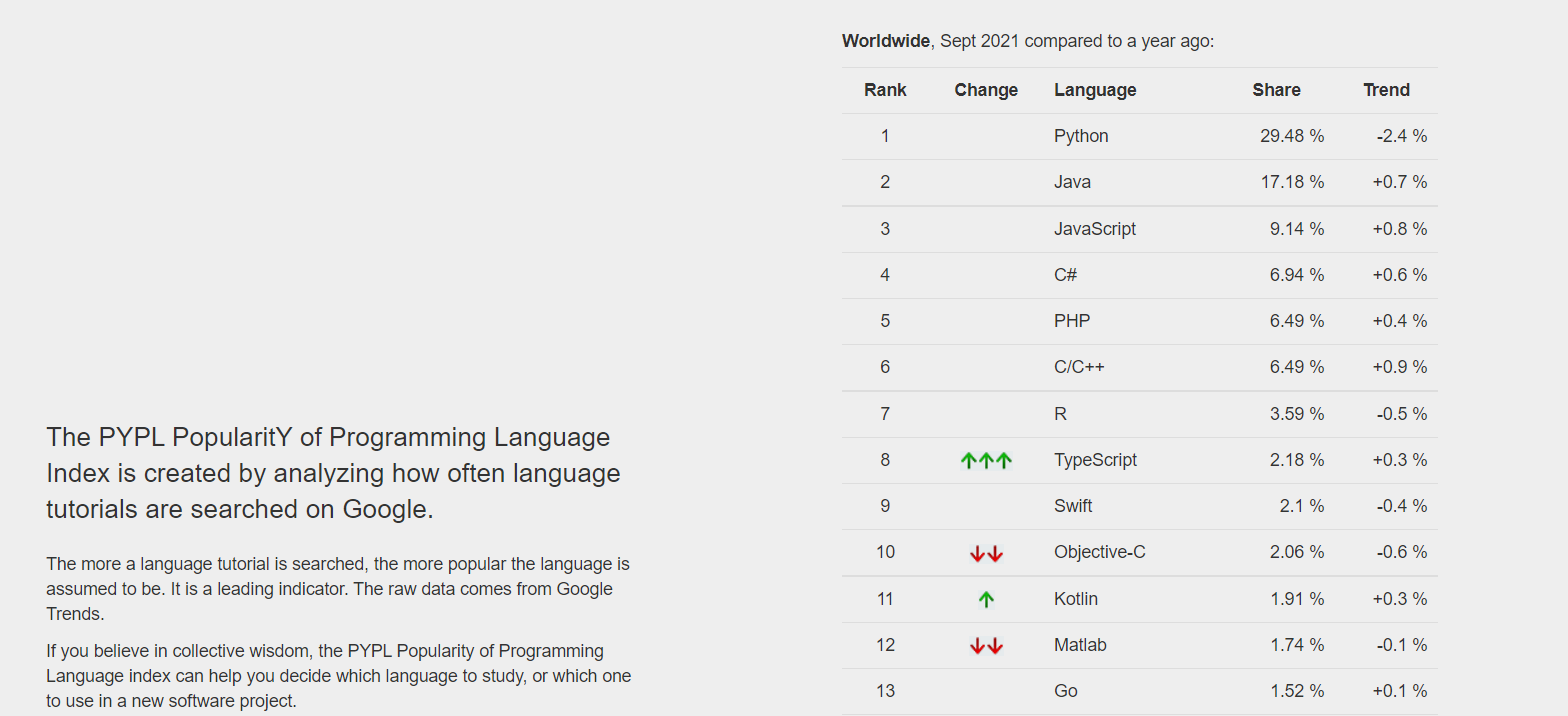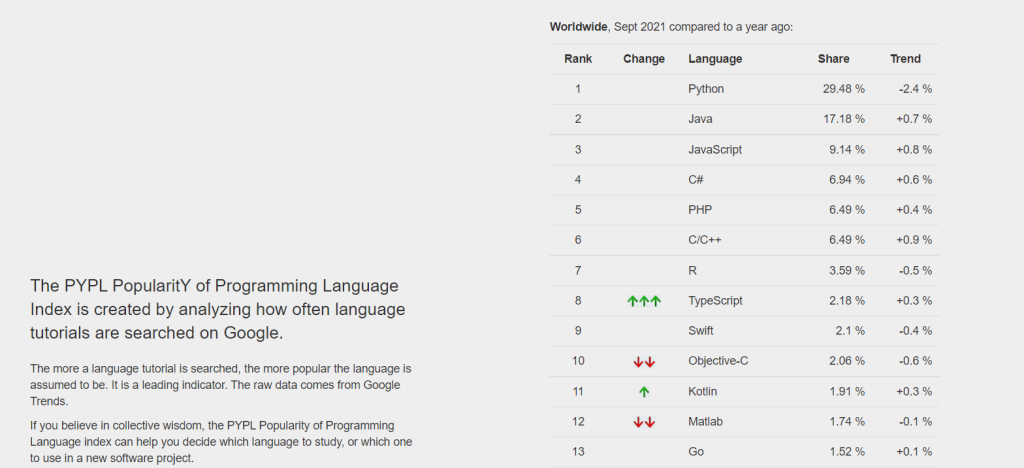 Make It Easy to Manage Programming Language Training to Employees with HashMicro HRM System!
You can learn everything we've mentioned to become a great programmer. Even so, it needs a proper and planned program that regulates employee training.
HashMicro provides the best HRM System for enterprises! Manage training, recruitment, Key Performance Indicator, off/on-boarding automatically, and integrate with your employees.
Also Read: What is the Role of Cloud HRM?
With the right system, your employee performance and satisfaction are better and can outperform competitors to increase the company's profits!
Conclusion
The most appropriate programming language is the one that best meets your needs. Because each language performs a specific job and when we execute it perfectly it will perform better.
Finding qualified employees in specialized fields such as programmers is not always simple. Therefore, EVA HRIS Essentials from HashMicro help companies in the recruitment process and improves programmers' abilities for superior HUMAN RESOURCES.