Having a plan for who will take over the top jobs in your company is important to keep things running properly and at a high level of performance. Whether an employees leaving is planned or not, having a succession plan guarantees your business will operate with little to no interruptions. A succession plan might also help you improve and retain your current employees.
Succession Planning is very important in how businesses manage their talent. Human resources management software is also useful for streamlining the management of employees. It can automate your administrative activities, calculate salaries and taxes, monitor attendance and leaves, process expense claims, and handle various other jobs. You can estimate the price by downloading the HRM software pricing scheme from Hashmicro. This article discusses why succession planning is important and how to do it effectively.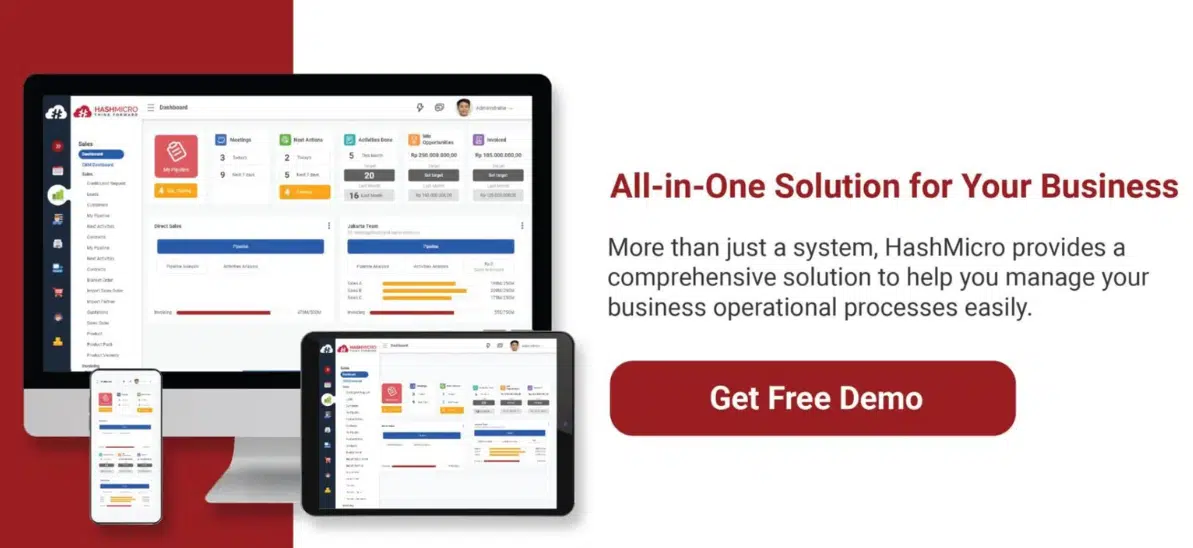 Also Read: Types of Workers and the Right Way to Determine Them
What Precisely is Succession Planning?
Succession planning refers to the process of recruiting and developing employees to fill a key position within a business. It increases the availability of experienced and qualified staff who are ready to replace old leaders who leave, retire, or die. For an employee to be ready to take on a leadership role, they must be moved to a specific department or job and shadowed on the job. This gives the employee a chance to learn about the role and see how it is done.
The process begins by analyzing the skills of the leaving leader and identifying potential internal or external candidates. If an internal candidate is a perfect fit, the employees undergo training to oversee the leader's responsibilities. In most cases, they work closely with the person to learn how to do the various tasks easily. In large corporations, succession planning is a continuous event in anticipation of leadership changes.
Succession planning ensures no gap in leadership when a senior officer retires or leaves a company. In the case of a family business, it makes sure that the business continues to run even after important people leave or die.
The Process of Succession Planning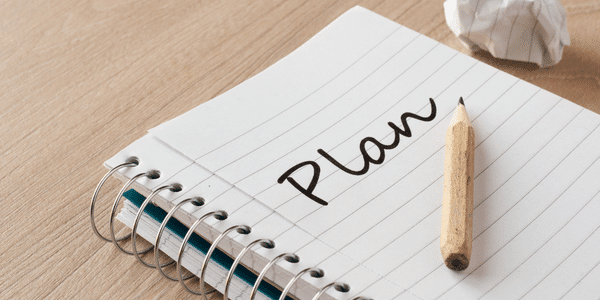 In large companies, the board of directors handles succession planning, which impacts owners, employees, and shareholders. A larger company may train mid-level employees to take over higher-level positions. For small businesses and family-owned businesses, succession planning frequently means preparing the next generation to take over the business.
The process takes a lot of time and effort. As such, it requires:
Recruitment or Proper Hiring:

The purpose is to select applicants who have the potential to advance through the ranks in the future. For instance, an experienced employee from another company may be courted and groomed for a higher position.

Training:

This includes skill development, company knowledge, and certifications. Employees may be cross-trained and shadow multiple positions or jobs in all major departments as part of their training. This process can help the person become more well-rounded and learn more about the business on a detailed level. Also, cross-training can help identify employees who cannot acquire different skill sets needed to run the company.
Succession planning is more about getting ready than picking people ahead of time. When a key leader needs to be changed unexpectedly, an emergency succession plan is put in place. A long-term succession plan helps the company prepare for anticipated leadership changes. The entire process may take between 12 and 36 months.
Factors Affecting Succession Planning
No matter how big or small, a succession planning program is better if it considers the following factors:
Organizational foundations

The scope of the succession planning program

The implementation team.

Compatibility between skills and responsibilities.

Job design and skill complements.

Metrics and standards.

Plans for successful changes.

alignment with current practices.

Effective application of technology to record keeping.
Succession Planning Framework
The strategic planning for the succession planning process might vary significantly depending on the size of the company and its goals. However, the following are fundamentals:
gaining the support of key

stakeholders

, such as the

CEO

or executive director;

evaluating key positions (and individuals) and determining which ones to focus on;

finding high-potential individuals for important leadership positions and building learning and development programs for wider succession plans;

analyzing whether internal applicants can fill jobs (with development), who is more familiar with corporate culture and practices, and which roles HR should go externally for talent;

Creating learning and professional development systems that support the succession strategy, including job shadowing and cross-functional movements;

and choosing which HR software would be implemented to support the succession planning strategy and procedure.
Advantages of Succession Planning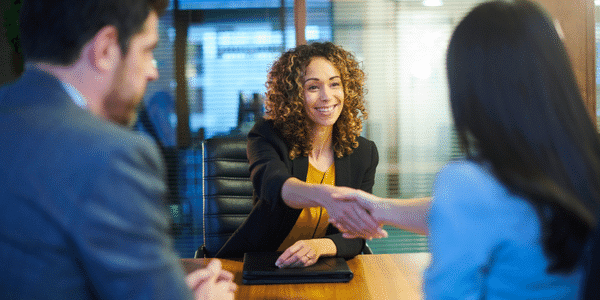 A formalized succession plan has several benefits for both employers and employees:
Employees are aware of opportunities for promotion and possibly ownership, which can lead to greater empowerment and job satisfaction.

Knowing that there is a strategy for future prospects enhances an employee's career growth.

Management's commitment to succession planning means that supervisors will work with employees to share their knowledge and skills.

Management keeps a better track of employee worth so that vacancies can be filled internally when opportunities arise.

Leadership and employees share the company's values and objectives more effectively.

When many people leave the workforce to retire, a new generation of leaders must step up to take their place.

Proper succession planning benefits public company shareholders, especially when the next CEO candidate is active in operations and well-respected years before the current CEO quits. Furthermore, if investors follow a well-communicated succession plan, they will not sell the company's stock when the CEO retires.
A new generation of leaders can also be developed through succession planning, which can serve as an exit strategy for current company owners in the event that they decide to sell their shares.
Problems That Could Come Up 
Resistance to change
Succession planning is one project that can be done in phases of the process. Enhance selection and performance management strategies to emphasize internal bench strength. To counteract the dwindling labor market skills trend, it's important to highlight the existence of readily available internal talent. Begin small, perhaps with one major function, to gain credibility and agreement while creating a success story.
Lack of support by persons in influence
If loud naysayers get to talk, getting people on board with planning for the future can be hard. Determine the source of their skepticism, then give facts and data to support the program and debunk concerns such as the following:
Concerns about job security.

Cost or productivity-related concerns.

tendency to encourage knowledge hoarding rather than knowledge sharing.
Organizational silos
In succession planning, one way to deal with silos is to start with a function shared in part by two or more business units. Find leaders who believe in breaking down silos and ask them if they know of any jobs that could help in another area. Look into the possibility of giving employees temporary jobs in other areas that could help them prepare for future roles.
Conclusion
A successful succession planning implementation is one of the most important actions a company can take to ensure that it is prepared for future internal changes or external threats. By identifying potential leaders within the company and ensuring they are ready to step into their new roles, succession planning allows businesses to create a more solid path for current leaders to follow and ensures that the business will continue no matter what the future might bring.

HRM Software is a very easy way for companies to manage their employees and provide them with the necessary training and support. Organization-wide, this will help foster an environment of growth, which should increase productivity, efficiency, and the quality of the products being made, which helps the customers of that company. You can get a free demo of HRM software by clicking here.