Public holiday 2023 is almost approaching! Employees sometimes take extra days off to make it simpler to decide when to acquire transit tickets or alter holiday dates. First, let's have a look at the calendar for 2023 before choosing a day for an extra absence. This can help you leave a leave day.
After several weeks in the office, there is nothing more satisfying than a long weekend. The idea of ​​spending more time with friends and loved ones on days other than only Saturday and Sunday. The eagerness for the novel experience, the genuine thrill. We have not had a weekend longer than two days in a while, so it is time for a vacation or staycation.
HRD team must also understand the calendar to plan to leave effectively. The significant number of employees causes the HRD team to be overburdened when scheduling leaves. To lighten HR work, you can use HashMicro's HR Management Software. HashMicro's HRM software also automates payroll calculations, attendance tracking, and other operational HR administration processes using a single, integrated system.
Table of Content
Also read: What is ERP and Why is It Important for Businesses?
Singapore Public Holiday 2023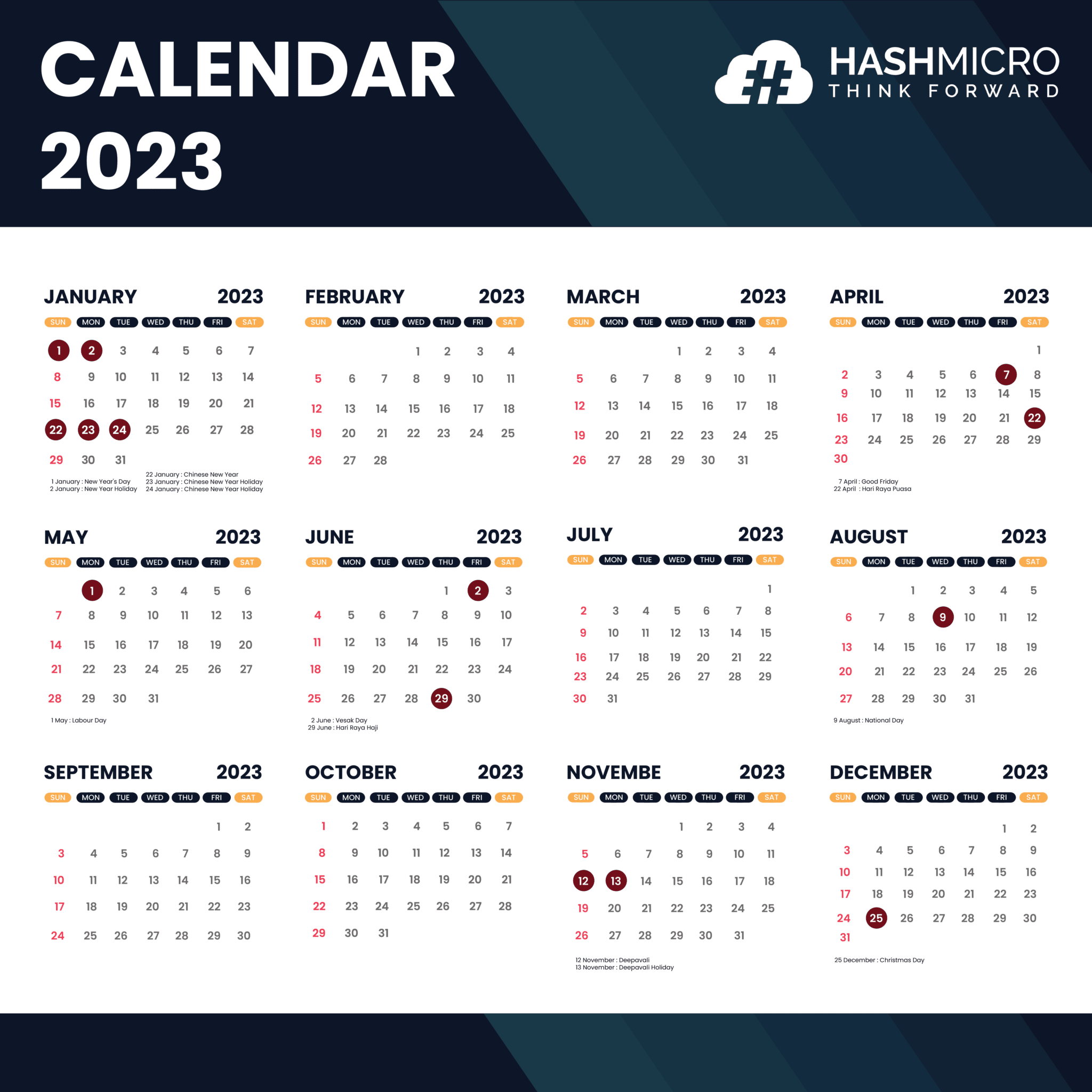 Singapore's Ministry of Manpower announced the ten gazetted public holidays for 2023 on Friday, 8 April 2022. Holidays are crucial days for HR to decide employees' work or training schedules. Additionally, one holiday in 2023 might be set aside for workers to plan vacations or have a meal with friends and family. There are ten public holidays and seven long holidays in 2023, and here is a calendar for 2023. Please check back often for updates, as these dates are subject to change once proper adjustments are issued.
January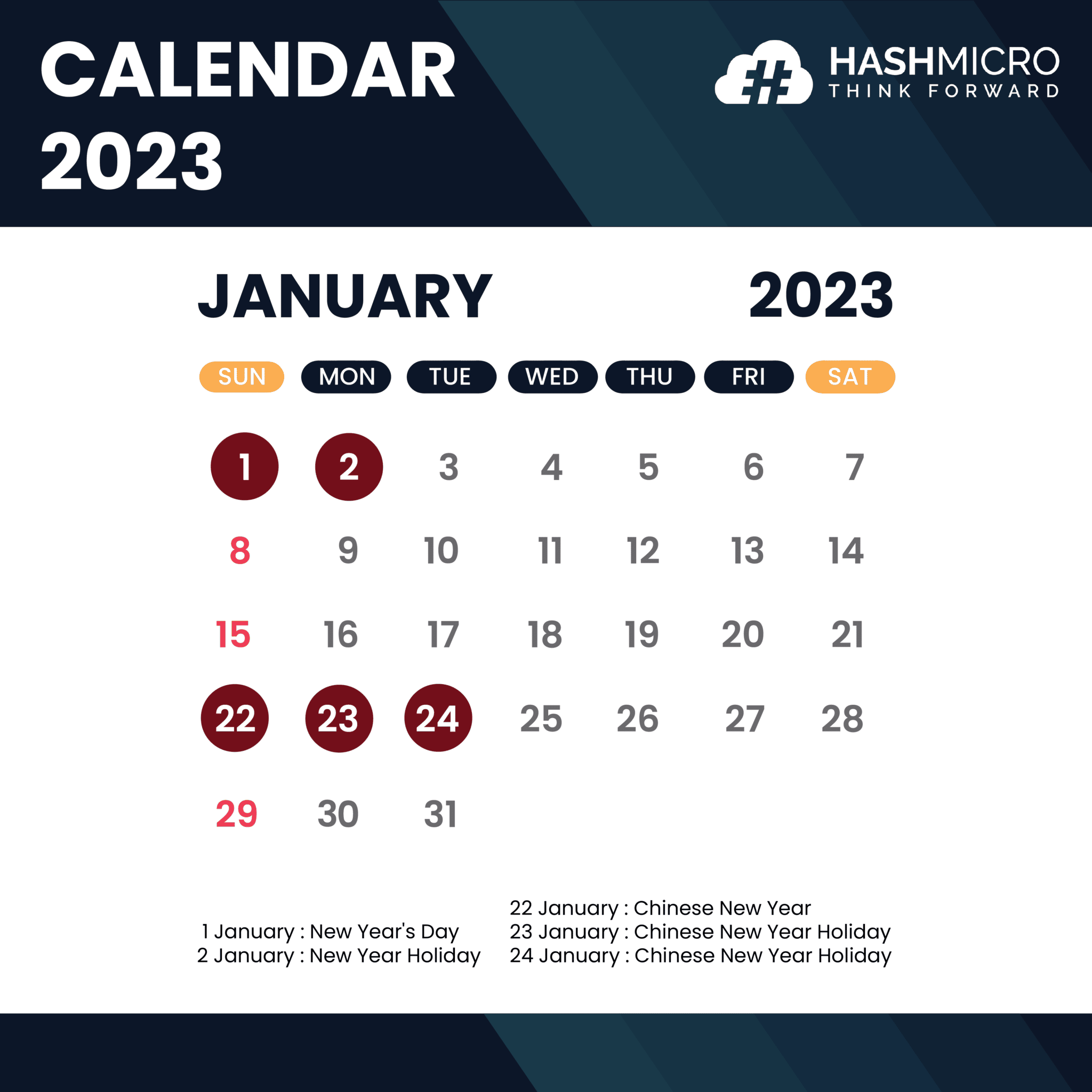 Sunday, 1 January: New Year's Day
Singapore observes January 1 as a public holiday to mark the start of the new year, just as all other nations do. As a result, many Singaporeans spend the evening with numerous parties throughout the day. Consequently, many workplaces may shut down, and some malls could have a half-day open policy.
Sunday, 22 January: Chinese New Year
A few aspects of Chinese New Year include red-coloured decorations, large feasts, and family gatherings. This Public Holiday in Singapore, the most important in the Chinese calendar, honours deities and family ancestors.
February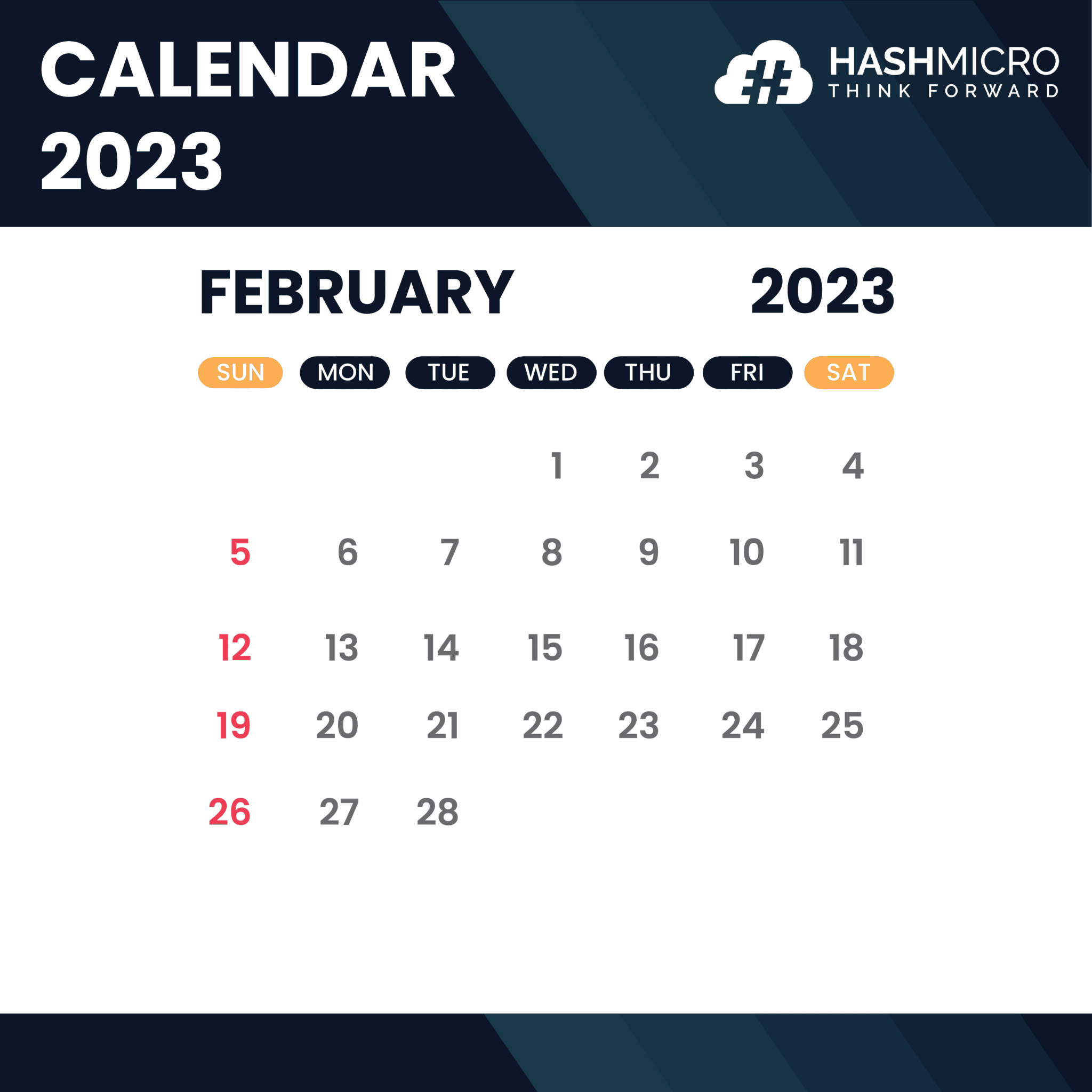 There are no official holidays or paid time off in February 2023. In contrast to previous months this year, February has no public holidays. HR can effectively and efficiently create the best approach for arranging staff work schedules.
March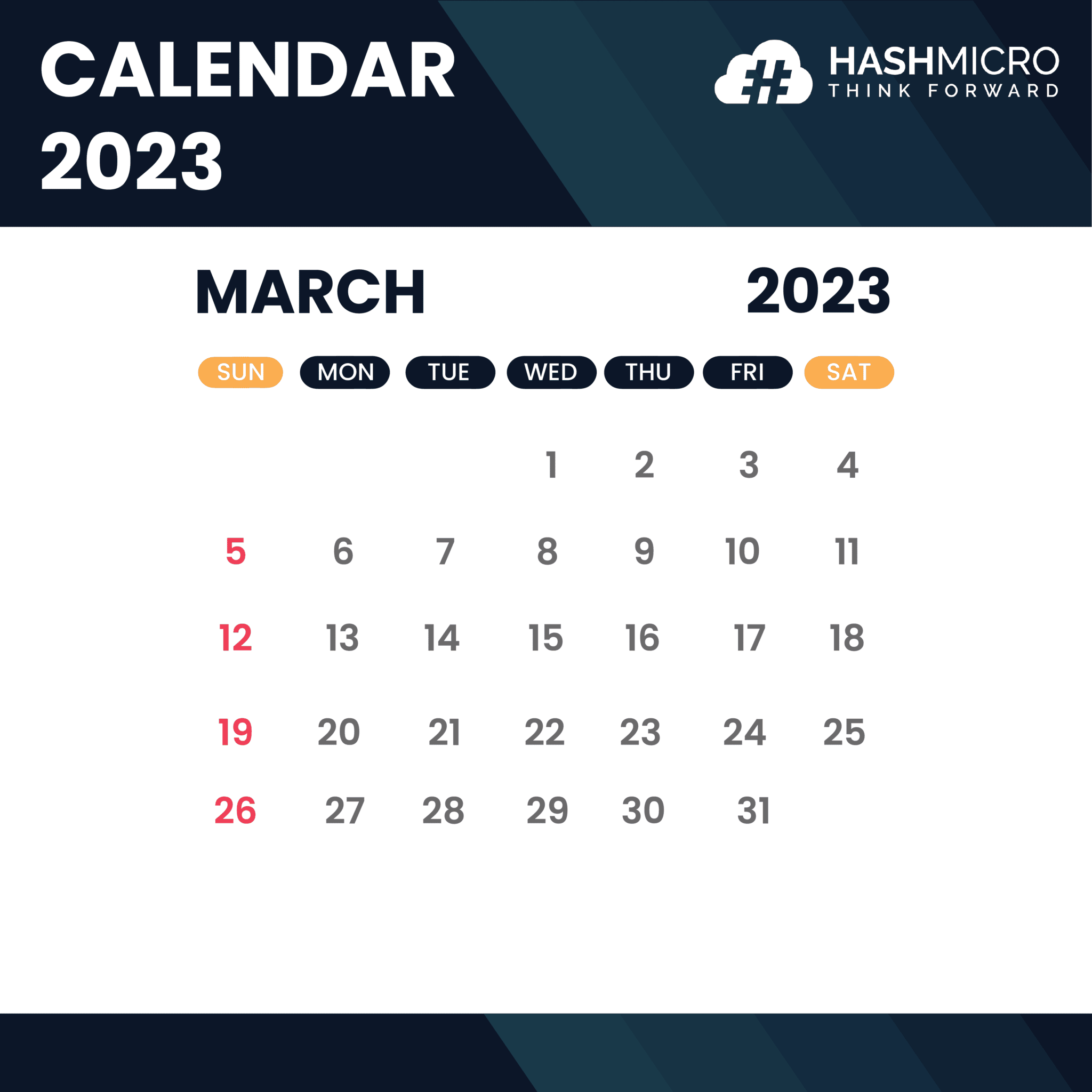 Like the previous month, in March 2023, there are no national holidays or paid vacation days. This year, February features zero public holidays compared to prior months. HR can use this information to decide on the best training schedule for the company's staff.
April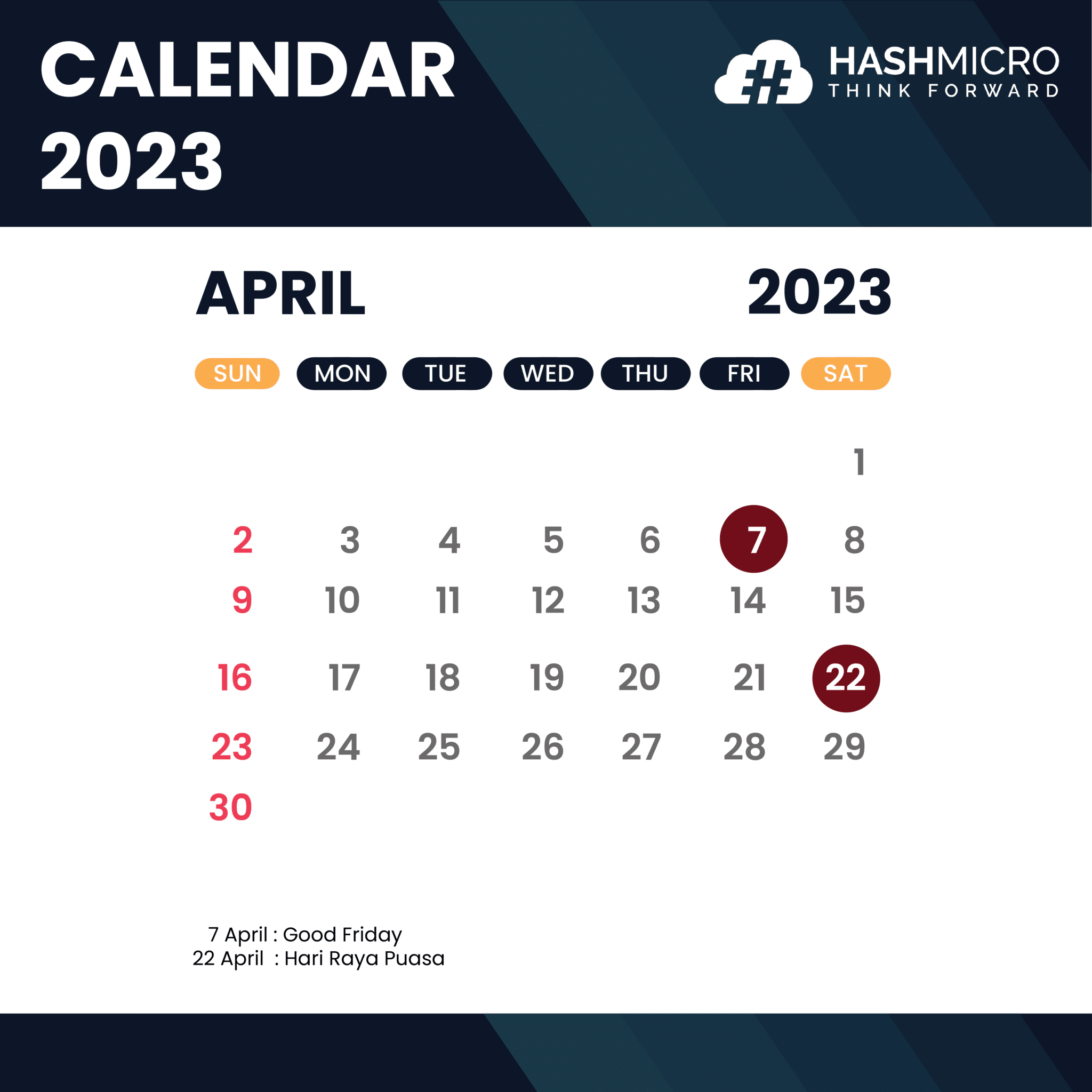 Friday, 7 April: Good Friday
A Christian celebration called Good Friday honours the execution of Jesus Christ. Good Friday, which falls on the Friday before Easter, overtakes Christmas as the second-largest Christian festival.
Saturday, 22 April: Hari Raya Puasa
Muslims celebrate Eid al-Fitr, also known as Hari Raya Puasa, to commemorate the conclusion of the fasting month known as Ramadan. It's a religious holiday during which Muslims attend early-morning prayers at mosques and then feast with family and friends.
Also read: 12 Reasons HRMS Software Important for Singapore Business
May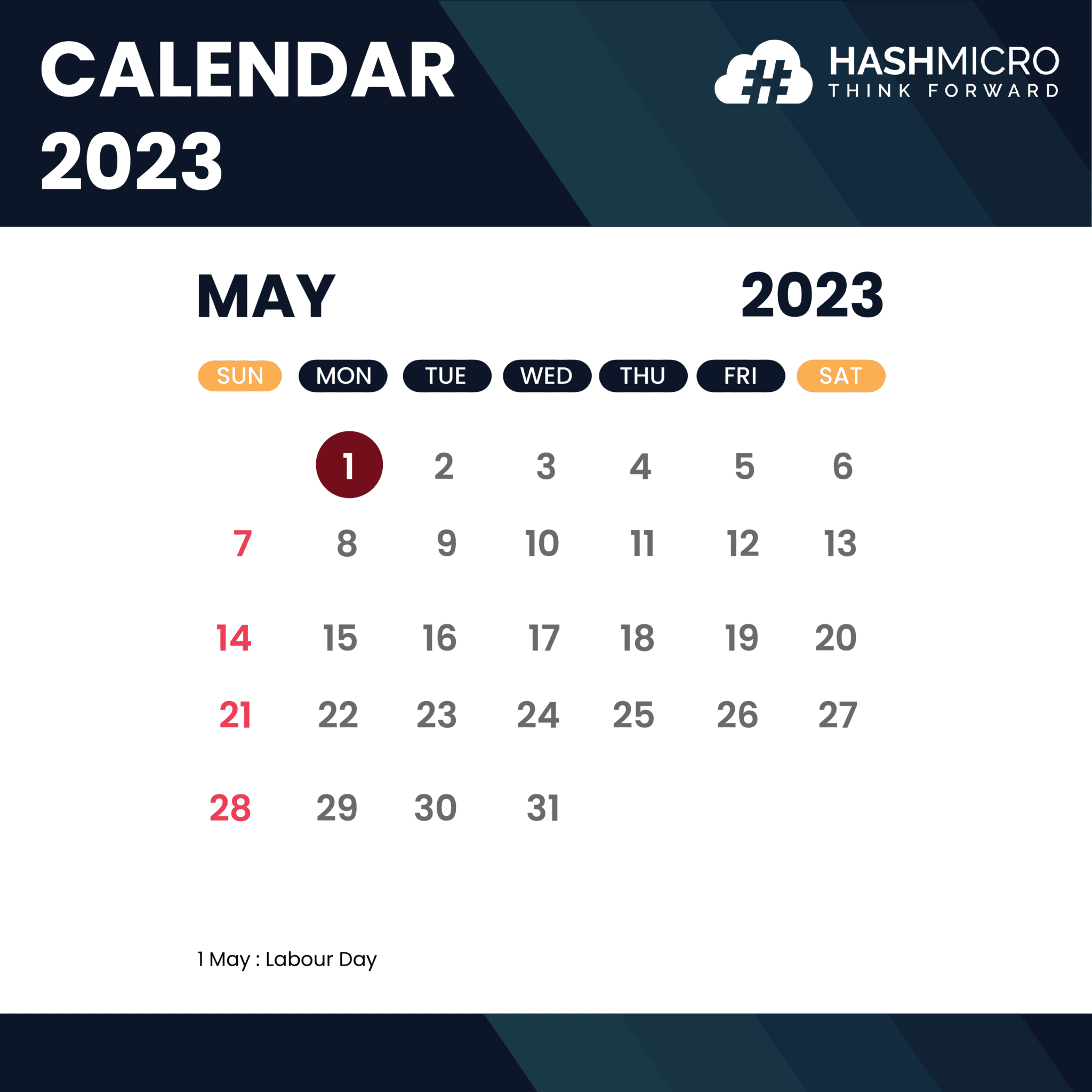 Monday, 1 May: Labour Day
The day, called International Workers' Day, honors the labor movement's accomplishments. The first of May is often observed as May Day, a national holiday in more than 80 nations.
June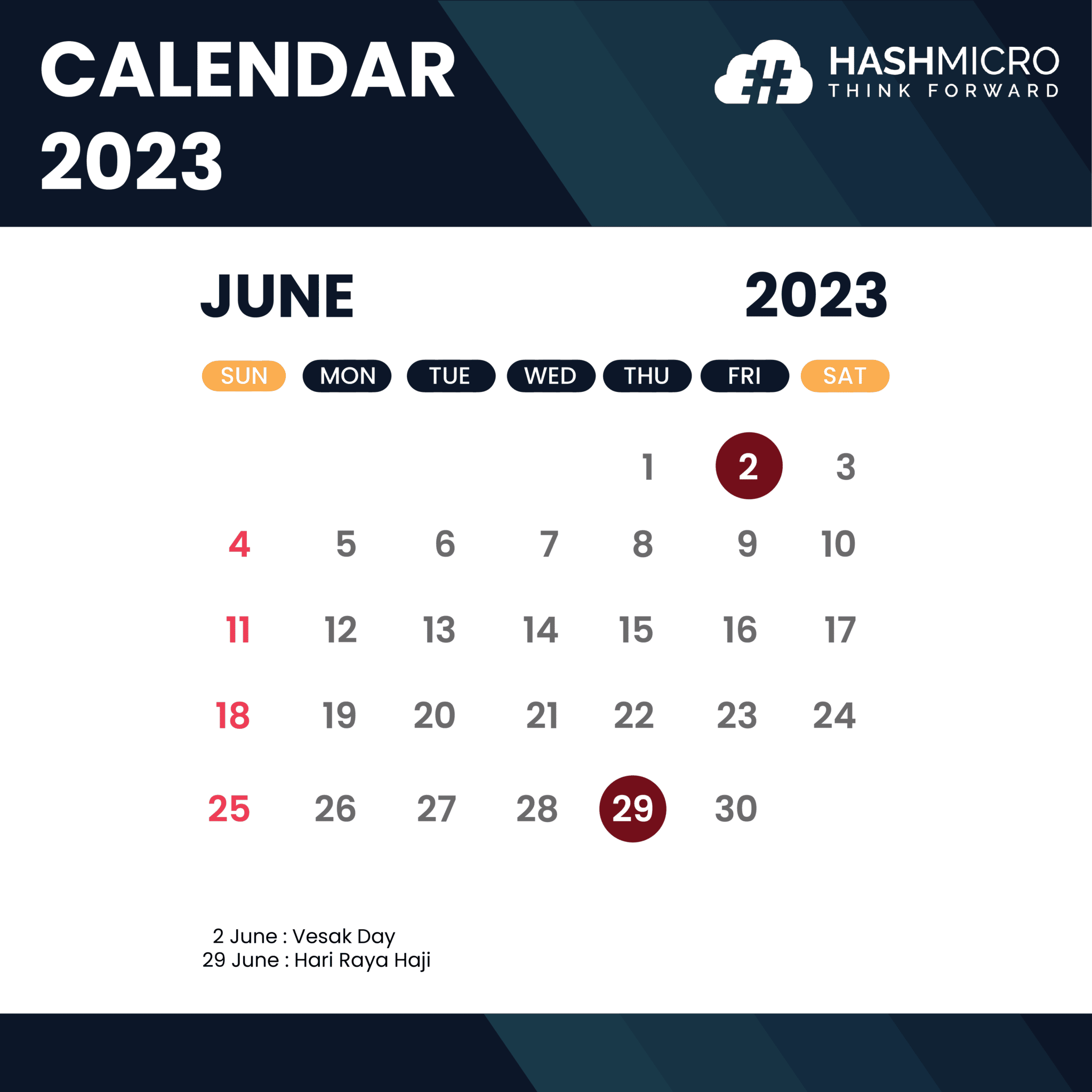 Friday, 2 June: Vesak Day
The most important Buddhist holiday, Vesak Day, commemorates the birth and enlightenment of the Buddha. Buddhists will visit their neighborhood temple on Vesak Day to make donations. Many individuals will also use lanterns to beautify their homes.
Thursday, 29 June: Hari Raya Haji
The phrase "feast of the sacrifice" refers to Hari Raya Haji, also called Eid al-Adha. It honors the Prophet Ibrahim's outstanding faith. Muslims will worship in the morning and then sacrifice animals, including sheep, goats, and cows.
July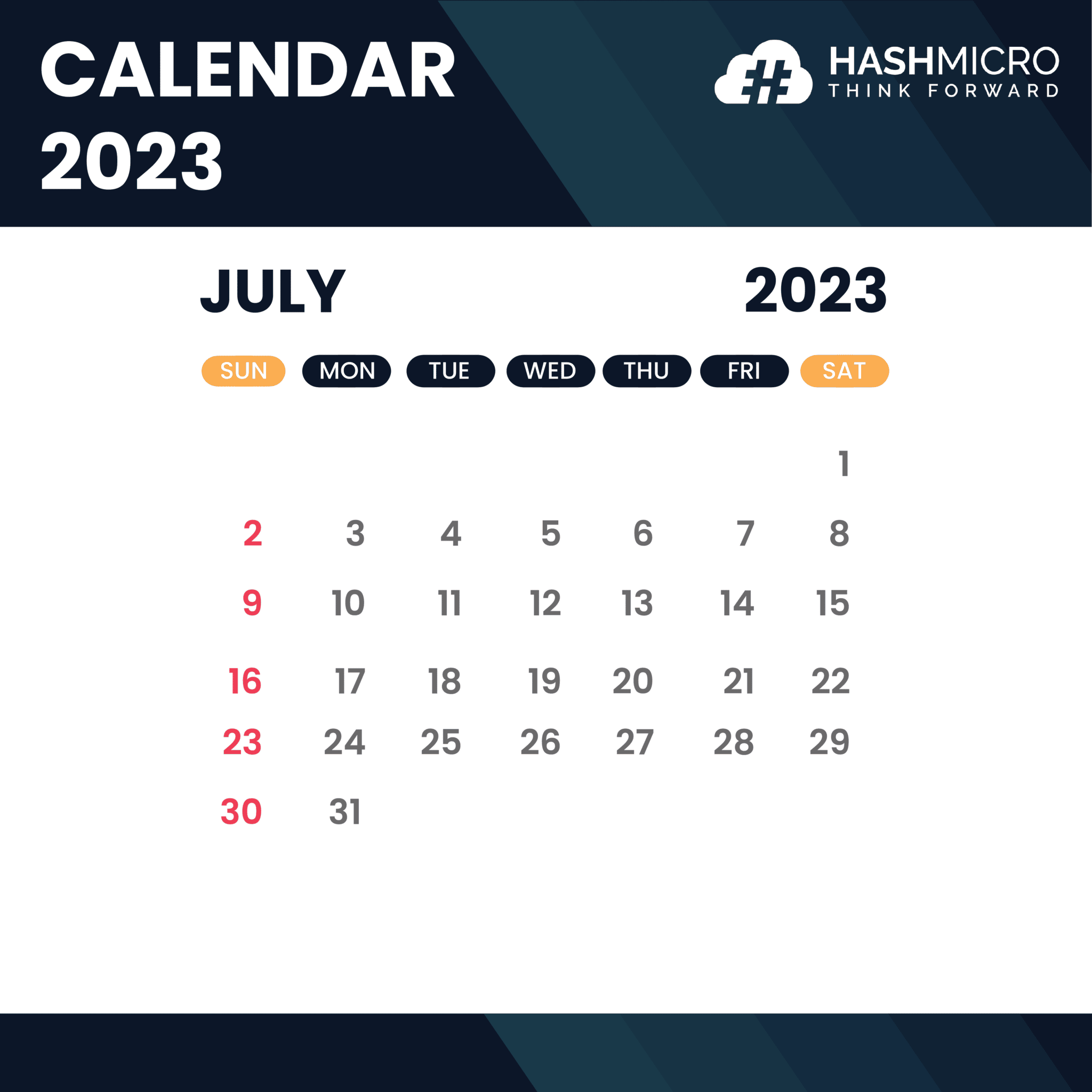 The 2023 national holiday calendar does not include July 2023. The ideal training plan for the company's workers may be established using this information by HR.
August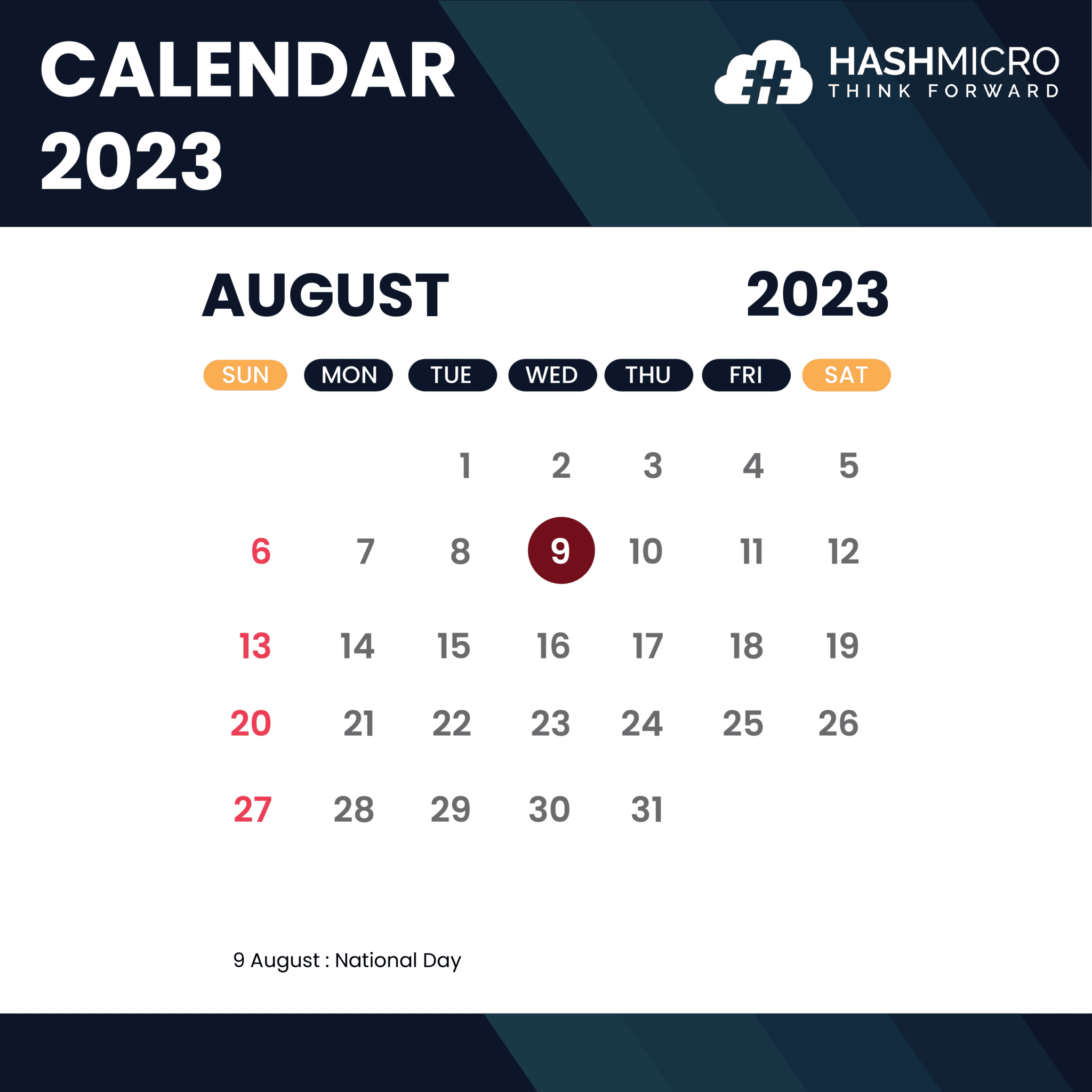 Wednesday, 9 August: National Day
The annual commemoration of Singapore's independence from Malaysia is known as National Day. The city is covered with flags for the event, and patriotic music is playing in the background. The populace is likewise attired in red and white and participates in the National Day Parade (NDP).
September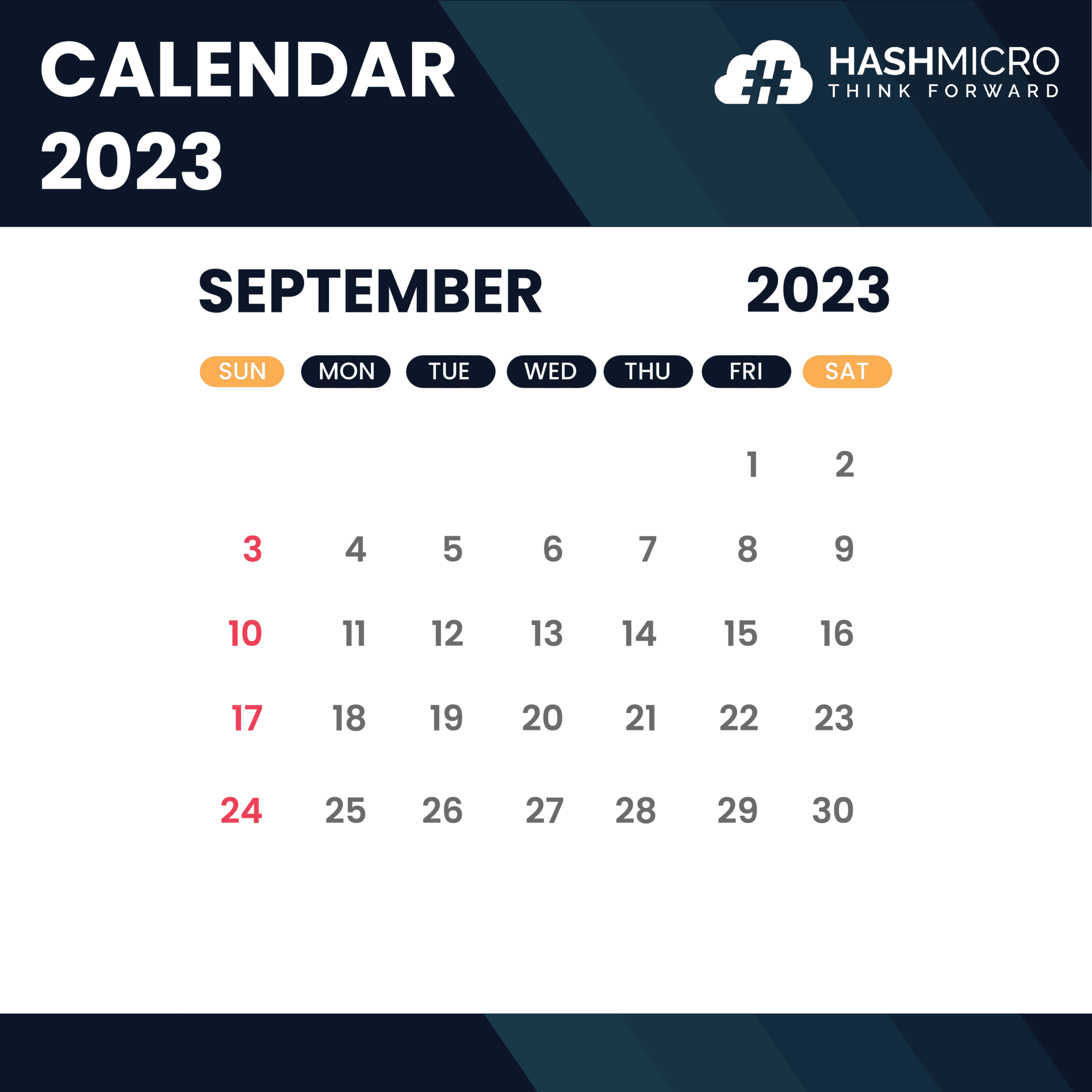 There are no federal holidays or paid vacation days in September of 2023. In contrast to previous years, there are no observed holidays in September this year. Human resources may utilize this data to design a comprehensive employee training program.
October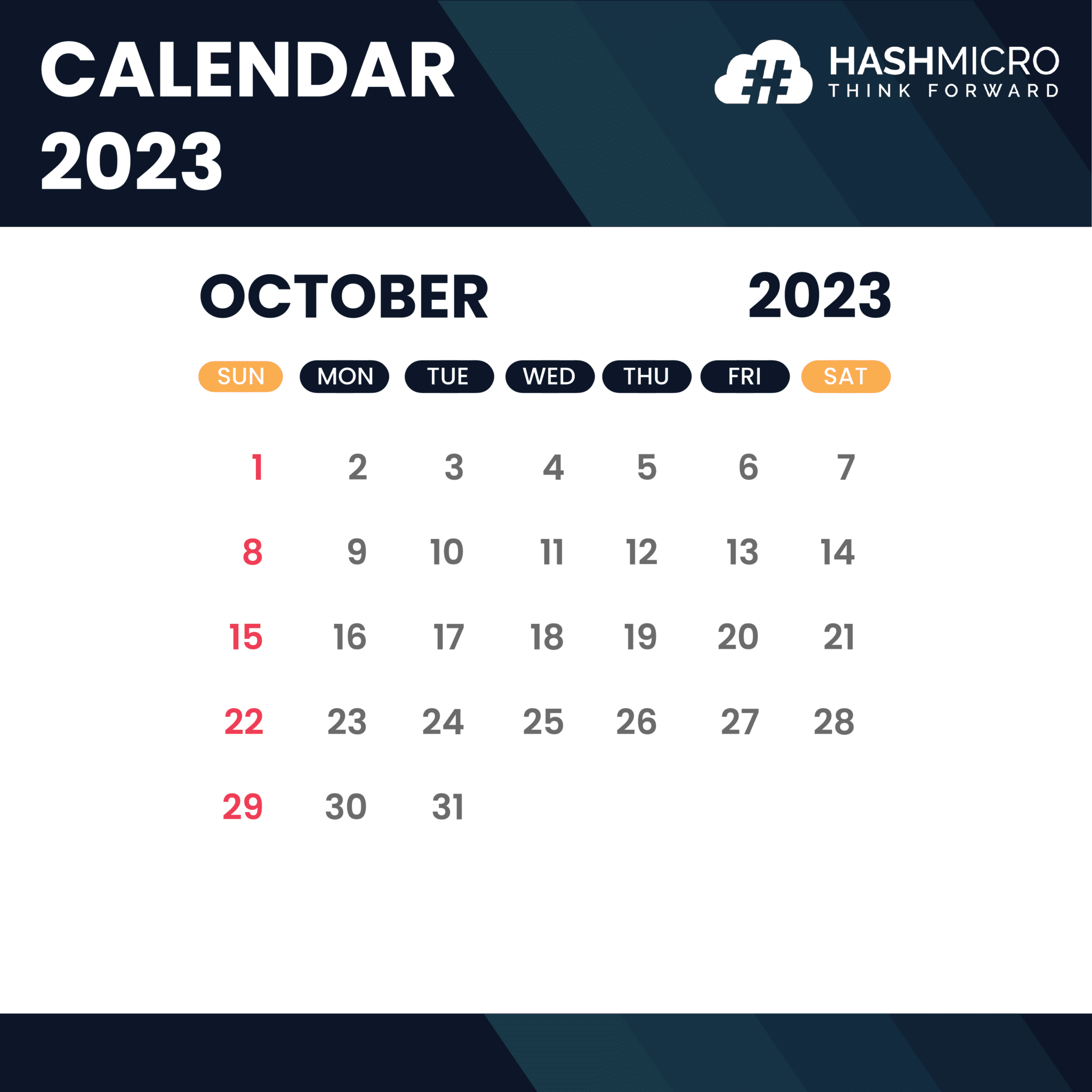 Like the previous month, no federal holidays or paid vacation days exist. There are no legal holidays in October, unlike the preceding months of this year. Human resources can devise a foolproof method for allocating employees' time at work.
November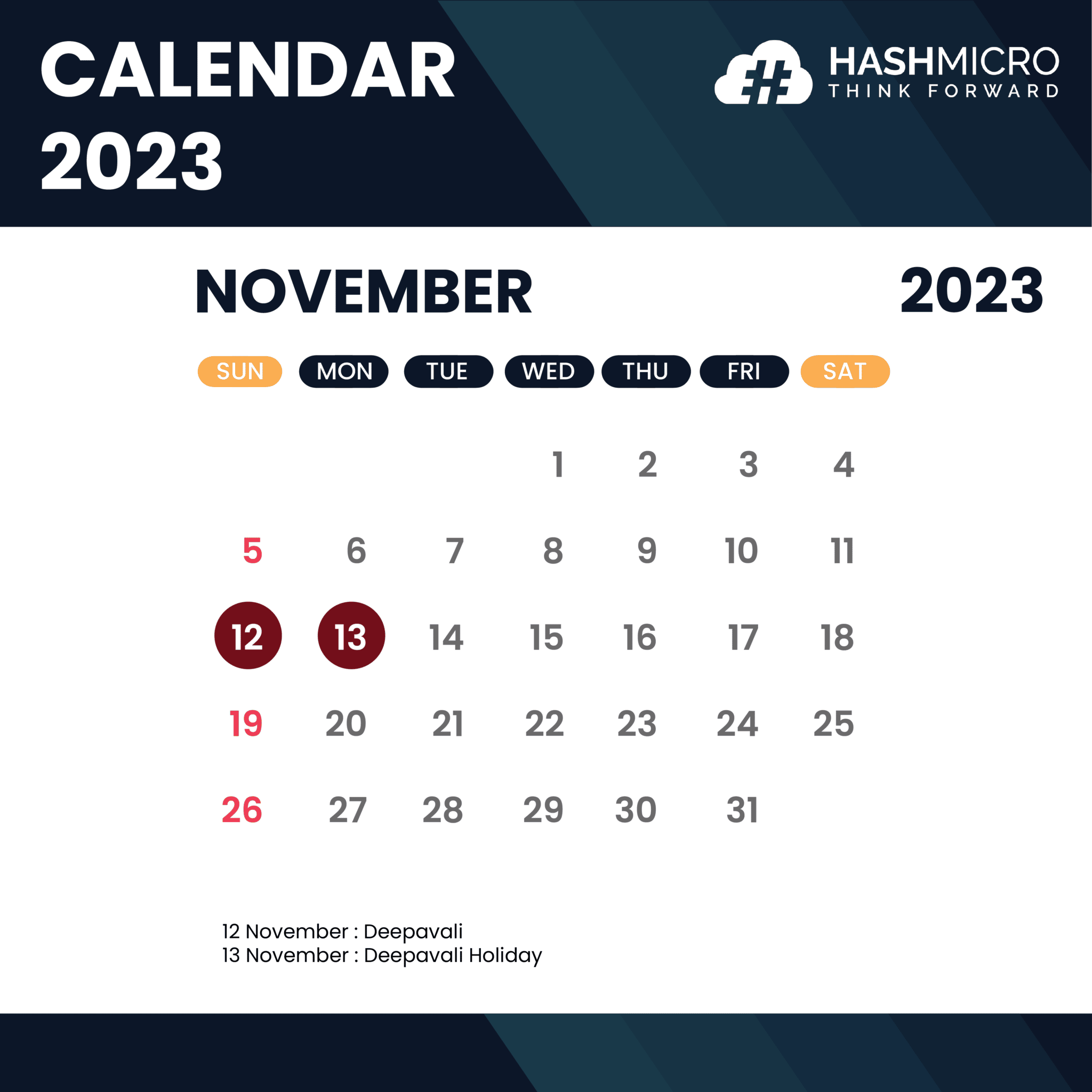 Sunday, 12 November: Deepavali
Hindus worldwide celebrate the holy holiday of Deepavali. It is an important day in the Hindu calendar that symbolizes the victory of light over darkness and good over evil. Deepavali will be an official public holiday in Singapore in 2022 because of the large population of Indians living there. As a result, if you want to witness some Deepavali festivals and their associated attractions, you may schedule your trip to the nation at this time of year.
December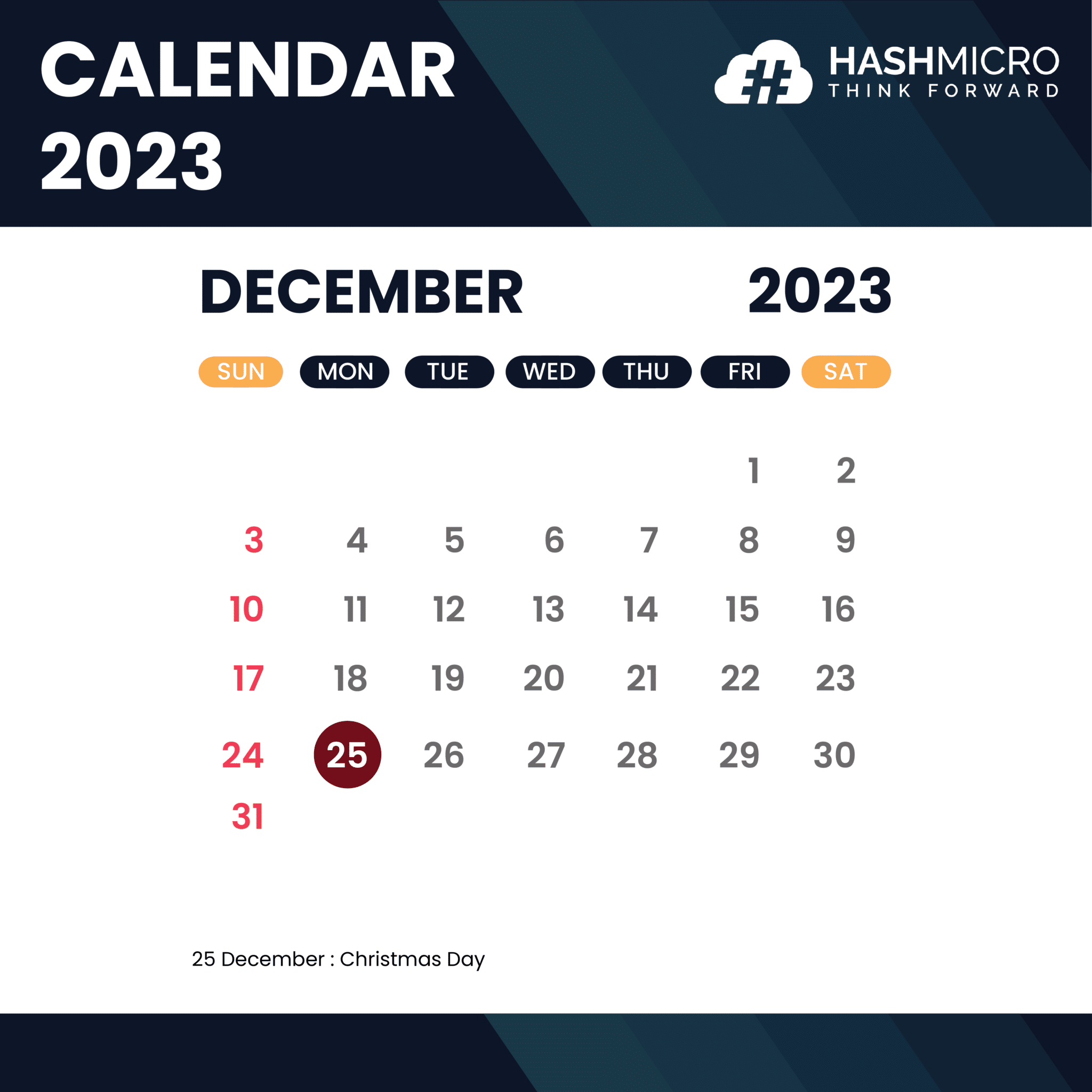 Monday, 25 December: Christmas Day
Every year on December 25th, Singaporeans celebrate Christmas Day to remember the birth of Jesus. Christmas is one of two Christian holidays observed in warm Singapore, so there are plenty of things to do.
Also read: How to Increase Your Employee Productivity After Eid Holiday
Long Weekend in Singapore 2023 (create a schedule and table)
Following a review by the Singapore Buddhist Federation (SBF), the public holiday for Vesak Day is scheduled to happen on Friday, 2 June 2023. There will be seven long weekend holidays in 2023, with the holidays falling on a Friday, Sunday, or Monday.
1-2 January: New Year's Holiday

22-24 January: Chinese New Year Holiday

12-13 November: Deepavali Holiday
Conclusion
Public holidays and long holidays for 2023 are listed above. In conclusion, workers should prepare to leave requests in advance even when there is still plenty of time. This is necessary so that the competent HRD team can handle the leave application effectively. While the HRD team does not use HRM Software to handle leaves online and automatically, managing leaves is complex enough.
A smart HRM System may interact with a biometric presence system (RFID), eliminating the need to manually record staff attendance on paper or spreadsheets. Automatically and precisely record attendance, working hours, and leaves in a single database. Additionally, the Payroll Management function of HRIS makes these operations considerably easier. Also, the Assessment Management feature makes the employee assessment process more useful. Download the HRIS Essentials Software price calculation scheme from HashMicro to learn more about how much the HRIS Essentials software will cost your company. Please feel free to contact us for additional information regarding HRIS or HRM software and get our free demo!