As someone who has responsibilities in the human resources (HR) department, of course, you don't want to hire the wrong employees. Bad recruitment negatively impacts the company, such as wasting time and money, creating more work for team members, and lowering employee morale. Therefore, you must be careful when recruiting or you can use recruitment management software to help in recruiting employees.
In this article, some tips will help you choose people who suit the needs of the company.
Table of Contents
Don't Ignore the Red Flags
A candidate may look competent on their CV. You think they will be suitable to work in your company because they have a lot of skills and experience. However, you will never know their work ethic before you actually work with them. This is why a job interview is important in the recruitment process.
During the interview process, candidates often show red flags, and HR managers, consciously, often ignore them. Here are the bad recruitment signs regarding the performance of applicants that are usually seen during interviews:
Show up late

It takes effort to break the habit of being late, and you don't have time to wait for the applicants to do so. If they're late for an event as important as a job interview, then chances are they're not self-disciplined people. It's usually indicative of personal tardiness and shows that the candidates don't really care about your company.

Their families are too involved in the recruitment process

Family members can offer a few words of wisdom about nailing an interview or negotiating salary, but their work should end there. If the applicants don't get the job, then they will find it difficult to accept the decision, most likely because they're not used to the sting of rejection or feeling bad for their families.

Shabby appearance

First impressions matter. Interviews aren't determined by attire alone, but shabby appearance does put out a negative visual impression. It tells whether the candidates understand proper office etiquette as expected from a professional.
There are many more red flags that must be considered. Don't ignore the signs. If it's possible, ask them individually about your concern so that you don't make biased assumptions. Because of this, the use of the software HRIS essentials helps HR to track the employees.
Also read: How to Optimize Your Online Recruitment
Let Them Know Your Expectations
Don't ever think that you have no right to tell your employees what to do because they're adults. You don't have to tell them the same thing many times. However, if you want your employees to work according to your standards, then you have to explain your expectations clearly and make sure that they understand them. You should also be open when applicants have an opinion on those expectations. Discuss what is best for both parties so there will be no misunderstandings.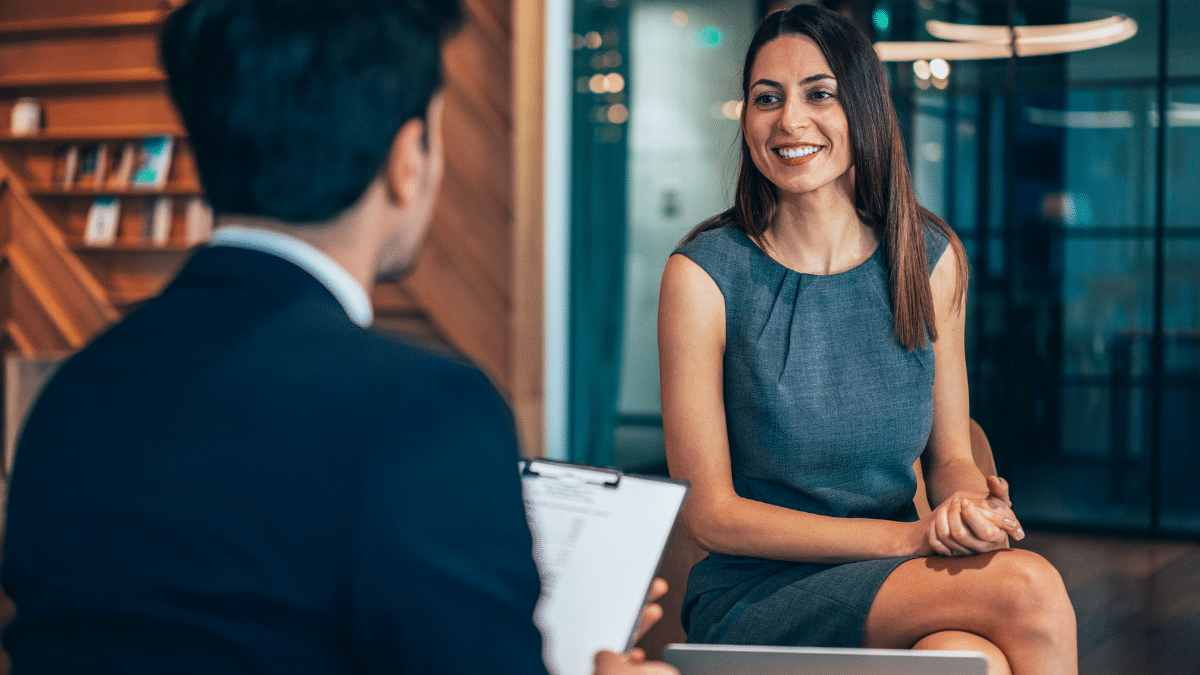 Each company has different values and cultures. Each boss also has different expectations. Even if the prospective applicant is very capable in the same field in their previous company, you still have to clarify the meaning of success for your organization. If you don't, assuming your employees have already understood, then you won't be glad about their performance. They can't read your mind, so you should convey your expectations as clearly as possible.
Understand Their Goals
One of the reasons employees perform poorly is that they don't consider your company as their ultimate goal. Working at your company is not included in their long-term plan. There is no harm in gaining skills and experience from many companies, but you should be wary when the applicants dare to say that they are only using your company as a stepping stone in their careers.
During the interview, ask the candidates about their goals and expectations. You should know what they want within a certain period, such as six months, five years, or even ten years. It's not a difficult thing to do, but it has a big impact on the outlook of your prospective candidates. That's a way for you to learn about their ambition and commitment to your company as well as whether they're able to make plans, both for personal and work.
Make Sure the Job Description Matches the Position Offered
The common mistake most companies make is opening a job for one specific position, but expecting its employees to be able to do many things, even outside the scope of the position. Before recruiting someone, you should know what you expect from your prospective employees, thus avoiding bad recruitment in the end. Therefore, you can use human resources management software to create an appropriate job description that contains relevant information.
Don't make your employees feel overwhelmed. For example, someone is applying for the Social Media Specialist position you published. Their responsibility is to create engaging social media content. So, don't expect them to be proficient in writing content, designing, or doing work outside of the description listed in job ads. You can occasionally ask for their help to do tasks other than their responsibilities, but try not to do it too often.
Related article: The Importance of Job Description for Your Business
Conclusion
Hiring employees who don't live up to your expectations can hinder your company's overall performance. To prevent this, there are several things that you should pay attention to when recruiting. Don't ignore the red flags, convey your expectations, understand the candidate's goals, and make sure the job description is appropriate.
The recruitment process can be made easier by an HR system consisting of various modules. With this software, you can manage job portals and screening processes, get a better analysis of your business cash flow, as well as overcome workforce skill gaps, and better identify potential employees.