Every company must have a standard unit that its employees must achieve to maintain their best performance. We know the unit of this standard as KPI or Key Performance Indicator. KPIs are the parameters of companies to create an objective reward and punishment system. In addition, this system will also make it easier for HRD to make the size and evaluation of employee performance and its impact on the company's performance. Not only for the company, but KPI is also beneficial for employees. One of the benefits of KPI for employees is reducing subjective assessments. That is, employees will find it easier to measure and evaluate their performance results.
Companies can also add the use of Competency Management Systems for their employees to improve the quality of each individual. This system is also able to improve employee performance to conform to the standards that the company wants.
Table of Content
Definition of Key Performance Indicator
Key Performance Indicators or KPI is an indicator or measurable value whose function is to show the company's employee performance in achieving their respective goals and what steps are needed to address its situation. As we know, companies use KPIs to measure success in achieving goals. Some of the characteristics of KPIs include:
Non-financial size
Sizes that are often used (regular measurements)
The size that management knows
Everyone in an organization has understood and understood KPIs
Responsibilities to individuals and teams
It has a very significant effect
Have a positive effect
Companies measure these performance indicators on a daily, weekly, and monthly basis. Good KPIs are significant and continue to attract management's attention. If someone deviates or cannot meet the KPI, management can take action and decide to call the person responsible.
Related article: The Importance of Improving Interpersonal Skills
Definition of KPI According to Experts
In addition, several experts also gave their opinion regarding the definition of KPI. Some of these experts include:
According to Bruce Clay, KPI helps organizations achieve organizational goals through the definition and measurement of progress. The key indicators are agreed upon by an organization and can be measured to reflect success factors.
KAIZEN Analytics also mentions KPI, which helps decision-makers define and measure progress toward business goals. Key performance index metrics translate complex measures into a simple indicator that allows decision-makers to assess the current situation and act quickly.
Moreover, Bernard Marr said that the key performance index is the most critical performance information that enables organizations or stakeholders to understand whether they are on track.
Types of Key Performance Indicator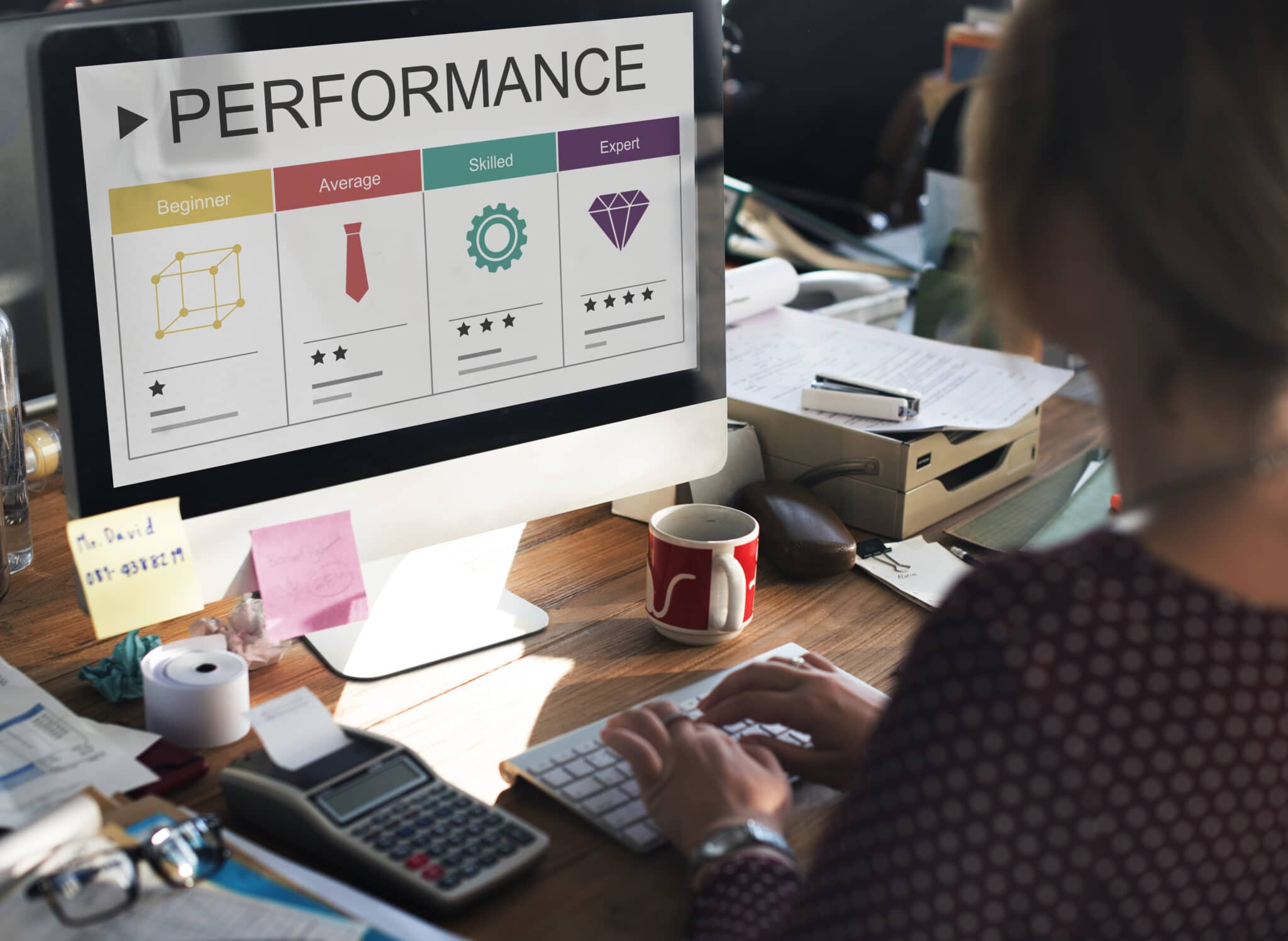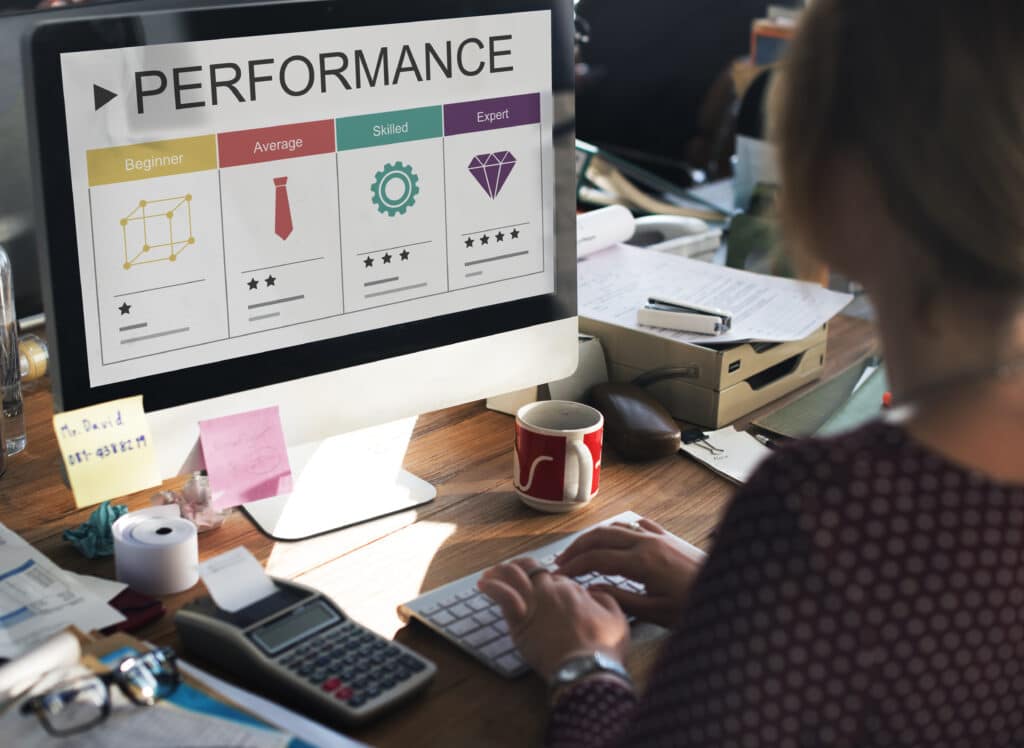 KPI itself has two types: financial KPI and non-financial KPI. The difference between these aspects is the points to assess employee performance. The explanation of the financial and non-financial KPIs is as follows.
Financial KPI
Financial KPIs provide an assessment of financial aspects. This indicator predicts how well a company will survive in a sudden recession. Examples of these financial KPIs include the following:
Gross profit KPI: measures the amount of money left from income after deducting the cost of goods sold.
Net profit KPI: measures the amount of residual income after deducting the cost of goods sold and other operating expenses, such as interest expense and taxes.
Gross profit margin KPI: measures the percentage value obtained by dividing gross profit by sales.
Net profit margin KPI: is the percentage of net profit value divided by revenue.
Current ratio KPI: measures the financial performance of the cash balance by dividing current assets by current liabilities.
Non-Financial KPI
Non-financial KPI is a type of KPI that does not directly affect the company's finances. Examples of this type of KPI include:
Workforce turnover
Customer satisfaction metrics
Repeat customer to new customer ratio
Market share
Related article: 7 Tips to Increase Your Employee Productivity
Factors Affecting the KPI Effectiveness
KPI will be helpful if the company is related to the KPI itself. Companies often adopt KPIs that are common in the industry. However, in reality, these KPIs do not reflect the company's performance. When developing a strategy for setting KPIs, the team should start by ascertaining its goals, plans to achieve them, and who can take action based on that information.
This should be an iterative process that includes analysts, department heads, and managers input. Then the company will better understand how KPIs can measure the company's business processes and who can act on them.
When you want to implement KPIs, there is a way to plan goals that combine several criteria called SMART (Specific, Measurable, Achievable, Realistic, and Time-bound). Here we summarize the meaning of SMART:
Specific, i.e. the goal or result must be clear, detailed, and not broad. When the goals or results are straightforward, the company will easily determine when the goals or outcomes that the company wants will be achieved. 
Measurable, i.e. goals or results must be measurable, both in quality and quantity. This is important, especially concerning performance standards of expectations.
Achievable, i.e., the responsible can achieve the goal. However, these goals must remain challenging to inspire members and achieve the goals.
Realistic, i.e. creating a realistic idea by abilities, and result-oriented.
Time-bound, i.e. the result or goal must have a time limit for its achievement. By setting a time limit for goals, the company will easily measure the progress of ongoing performance.
Tips for Companies in Implementing KPI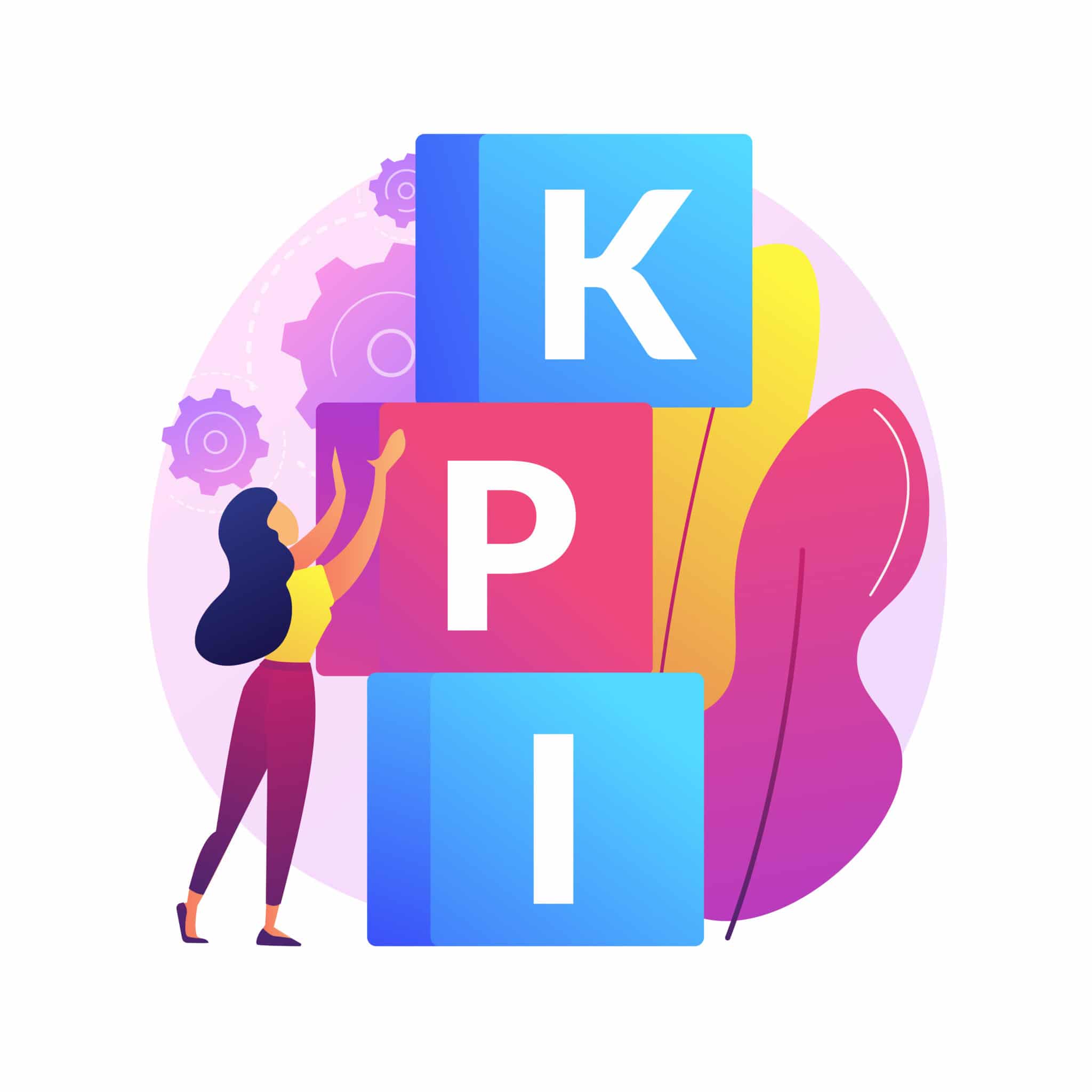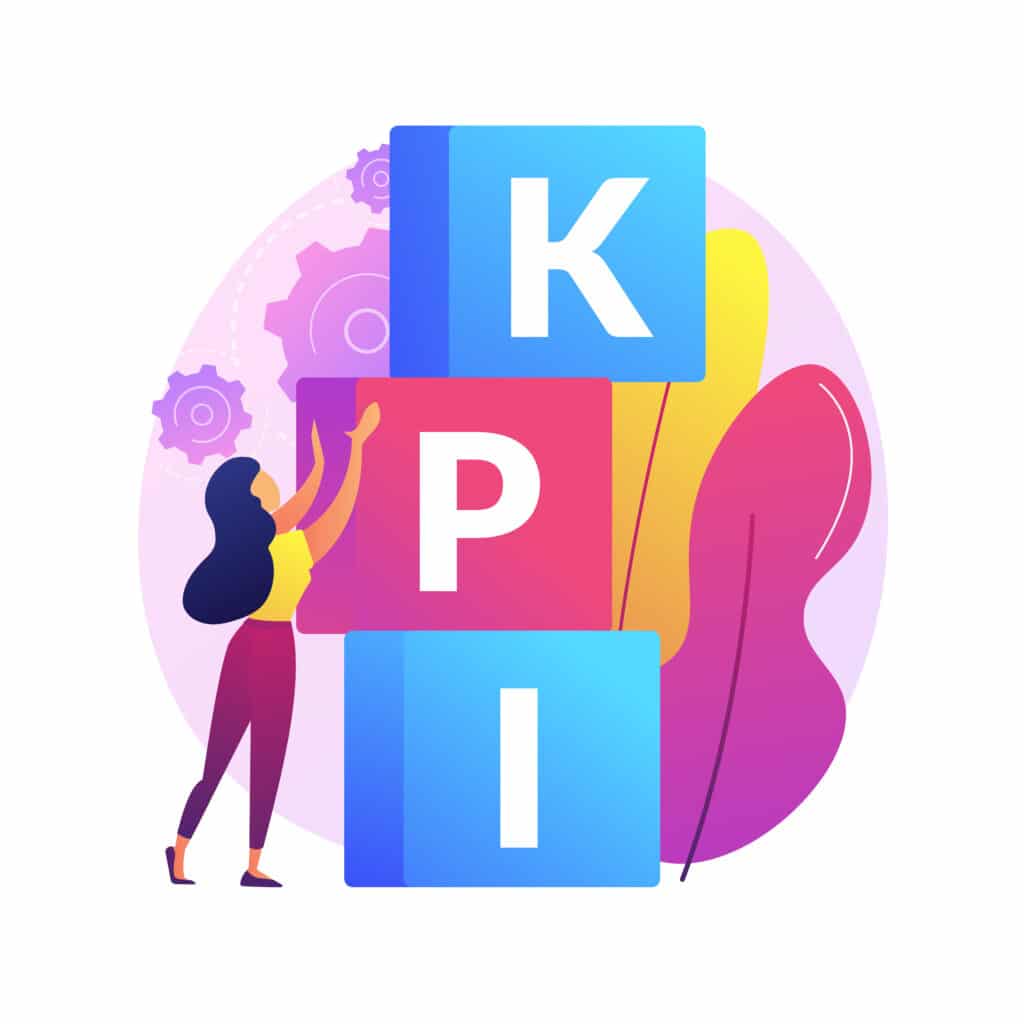 Four essential criterias must be met before an organization can declare that it has implemented KPIs in its operations. These four criteria consist of:
Collaboration between employees, teams, suppliers and customers
Decentralization from management to operational levels
Integration or relationship between reports, measures and actions
KPI relationship and strategy
To implement it requires a consistent system, both from the organizational environment itself, such as employees, managers and stakeholders and external parties such as customers and suppliers. Not only that, reports must be timely, efficient and focused on improving decision-making. When implementing KPIs, it is essential to define the results or objectives of each KPI.
In implementing the KPI system, companies can also use certification and training management system. This software can help in the process of improving the quality of employees who do not manage to meet KPIs. But not only that, this software can also help improve, even certify employees who have achieved KPIs.
Conclusion
Key Performance Indicators or KPI is an indicator or measurable value whose function is to show the effectiveness of the company's employee performance in achieving their respective goals. In short, developing KPIs requires considerable time and company resources. The leading performance indicators that the company measures are indicators that meet the needs, therefore company needs to taking into account its short-term objectives.

Does your company have difficulty in measuring and assessing the KPI of each employee? The HRM system from HashMicro can help you monitor employee performance with the KPI system, carry out the appraisal process, manage training programs quickly, and manage mutation, promotion, and also demotion processes effectively with an integrated system.