In the highly competitive retail industry, efficient store management is essential to stay ahead of the curve. Proper store management will ensure the smooth run of every aspect of the retail operation, from managing inventory and supply chain to providing excellent customer service. To do so, retailers need to implement effective store management tips to maximize productivity, reduce costs, and enhance customer satisfaction.
What is Store Management?
Store management is essential in the retail industry to ensure the continuous supply and production of goods and services. In other words, managing a store is related to the physical storage of goods. It means ensuring that all activities involved in the process of storekeeping are carried out economically and efficiently.
Understanding each component of managing a store can help a business run an efficient and successful store. The role of store management involves operating and monitoring all aspects of a retail or wholesale store, including working with employees, suppliers, and customers. Effective store management can boost sales and improve the customer experience.
Tips to Maximize Store Management Process in Retail Industry
To manage a retail store effectively, a diverse range of skills is needed. Therefore, managing a retail store can be difficult and challenging. Not to worry though, as we provide you with these seven tips to maximize store management.
Train staff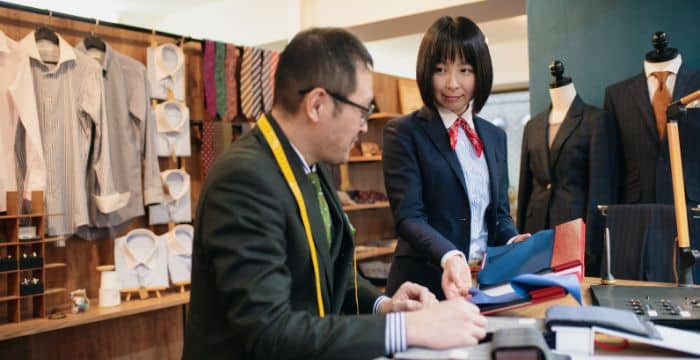 In staffing your retail store, it is important to recruit and train employees who can efficiently and effectively handle a range of responsibilities. For example, conducting transactions, stocking inventory, and addressing customers' inquiries. While hiring new staff members, look for candidates who possess excellent problem-solving abilities and a strong customer service orientation. After that, it is crucial to train them further, even if they already have great capabilities.
Track inventory
Maintaining sufficient inventory levels and timely delivery of products is critical in maximizing store management. To do so, you can order goods in advance and monitor their availability. This means that you have to periodically check your inventory to determine which products are in high demand and need to be replenished.
Maintain shelves
One of the tips in managing a retail store is to organize and maintain the shelves. You can do that by stocking the products in a tidy manner, creating attractive displays, and maintaining the goods in an orderly fashion. These things will lead you to a visually appealing store that can catch the customers' eye.
Manage finance
To effectively handle finances in store management, it is crucial to count cash register drawers and balance ledgers daily. This is done to verify the accuracy of the transactions. Additionally, you can implement practices such as thorough record-keeping and regular financial report reviews. Whether you need to check your account balance, monitor your transactions, or view your monthly statements, digital business banking, for example, makes it possible to stay on top of your finances at all times. With just a few clicks, you can access a variety of reports that can help you with better financial management. Doing this can help you ensure proper financial management, identify discrepancies, mitigate risks, and make smarter decisions for optimizing your store's financial performance.
Promote your products
To promote your retail store's products effectively, it is essential to engage in consistent marketing efforts. For example, through social media platforms, targeted advertising campaigns, or promotional sales events. You can leverage influencer partnerships so they can showcase and endorse your products to their audience. Other than that, you can also implement a loyalty program to encourage repeat purchases and boost customer retention.
Deliver exceptional customer service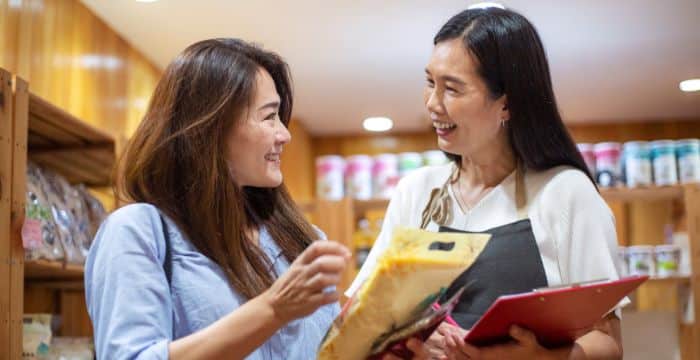 Another tip in managing a retail store optimally is delivering exceptional customer service. This involves warmly welcoming customers, resolving their inquiries, and most importantly, ensuring that their experience is both enjoyable and beneficial. It is important to prioritize customer satisfaction and create a positive impression that encourages repeat business and referrals.
Adopt advanced system
With how technology is evolving nowadays, now there is a system that can assist you in store management. By utilizing an advanced system, you can enhance stock control, boost employee productivity, effectively manage customer relationships, and monitor financials to achieve operational excellence in the retail industry. You can do it automatically in a single platform, which reduces human errors and maximize efficiency.
Benefits of Retail Management System for Store Management Process
Using a retail management system for store management provides you with several benefits. This includes enhancing stock control by efficiently managing a large number of SKUs across multiple branches and generating accurate stock reports for timely restocking. The system also maximizes procurement efficiency by providing complete control over procurement expenses and simplifying the purchasing process for suppliers.
Other than that, it helps in increasing customer retention through automated client management, including consignment systems and structured email campaigns. Moreover, it offers a unique loyalty program with real-time, personalized product updates and promotional programs to further enhance customer retention.
Also Read: 7 Reasons Why Big Retail Industry Needs ERP Software
Best Retail Management System for Your Store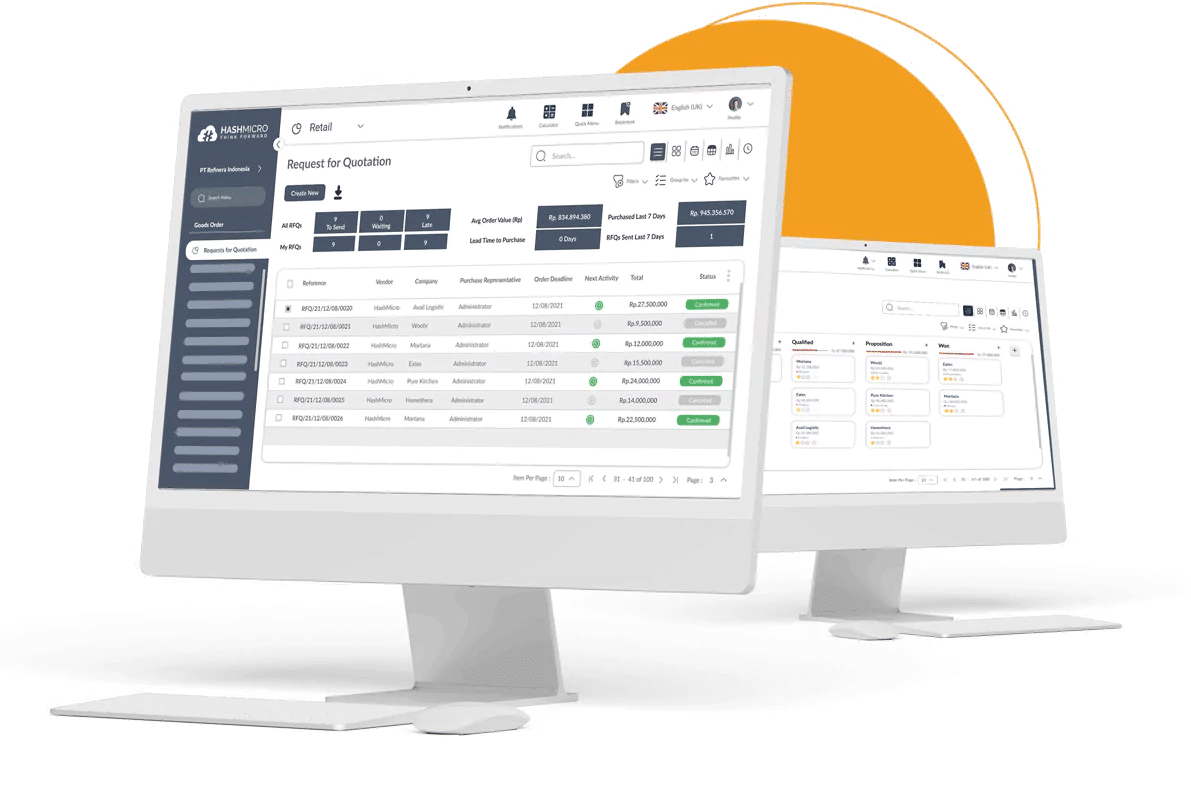 With many retail management systems, one of the best recommendations is HashMicro's Retail Management System or Hash Retail Innovation. Other than the benefits mentioned above, this system also provides seamless online and offline store management with real-time connectivity to e-commerce platforms. It also increases sales to new heights by encouraging customers with automated upselling and cross-selling recommendations.
Hash Retail Innovation can also help you achieve optimal inventory management with accurate sales and stock predictions based on real data, which minimizes unnecessary costs. You can also gain powerful insights from the comprehensive analysis of sales, inventory, cost of goods, and profit for each store branch. This empowers you to make informed, smarter, and profitable business decisions.
Conclusion

With the seven tips explained above, especially the last one, you can maximize store management. Adopting an advanced system will help you in managing your retail store efficiently for sure. You can use HashMicro's Retail Management System, which will be very beneficial for your store. As for the prices, they are quite reasonable, with a Productivity Solutions Grant up to 50%. There is also a free tour of the system. For more information, kindly contact us here.