Those who work in the retail industry are aware of the importance of employing sound business methods. There are a lot of things that need to be done in order to keep your retail shop chain, whether it be an offline or an online one, on the right track in order to ensure the success of your company. Your company can improve its efficiency, provide a better experience for its customers, and simplify its operations with effective Retail Management Software.
It is impossible to handle all of it on your own. As technology evolves, there is a technology that can provide or help your retail business. Additionally, this technology can handle and simplify the complexity of your retail business. HashMicro is the ideal solution to simplify your job because you can optimize your retail management by applying the best Retail Management Software in Singapore. To find out more about the number of expenses in getting Retail Management Software for your business, you can download HashMicro's Retail Management Software price model.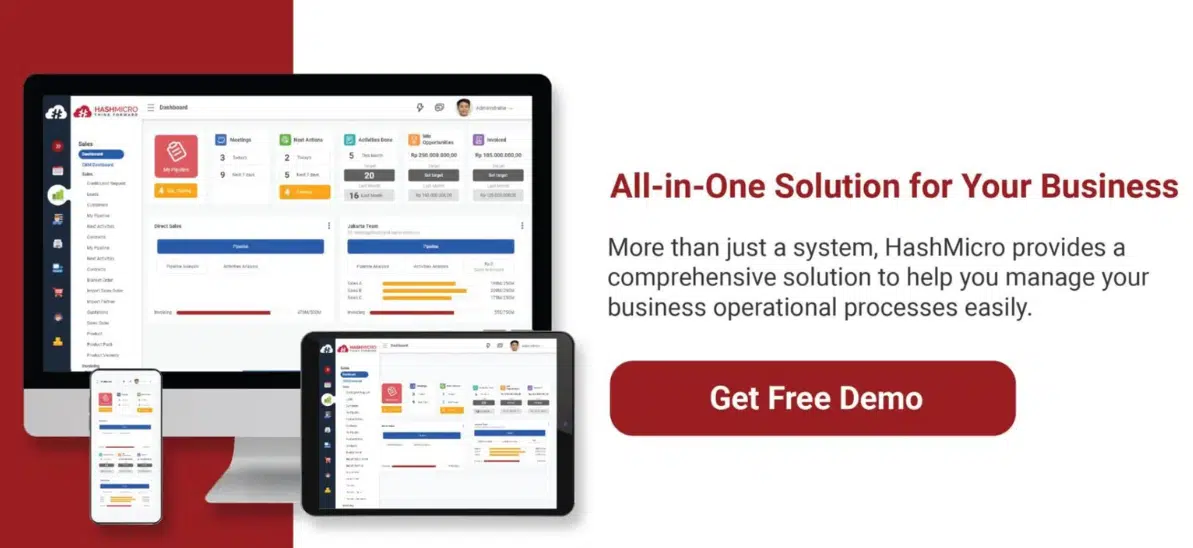 Table of Content
What is Retail Management Software?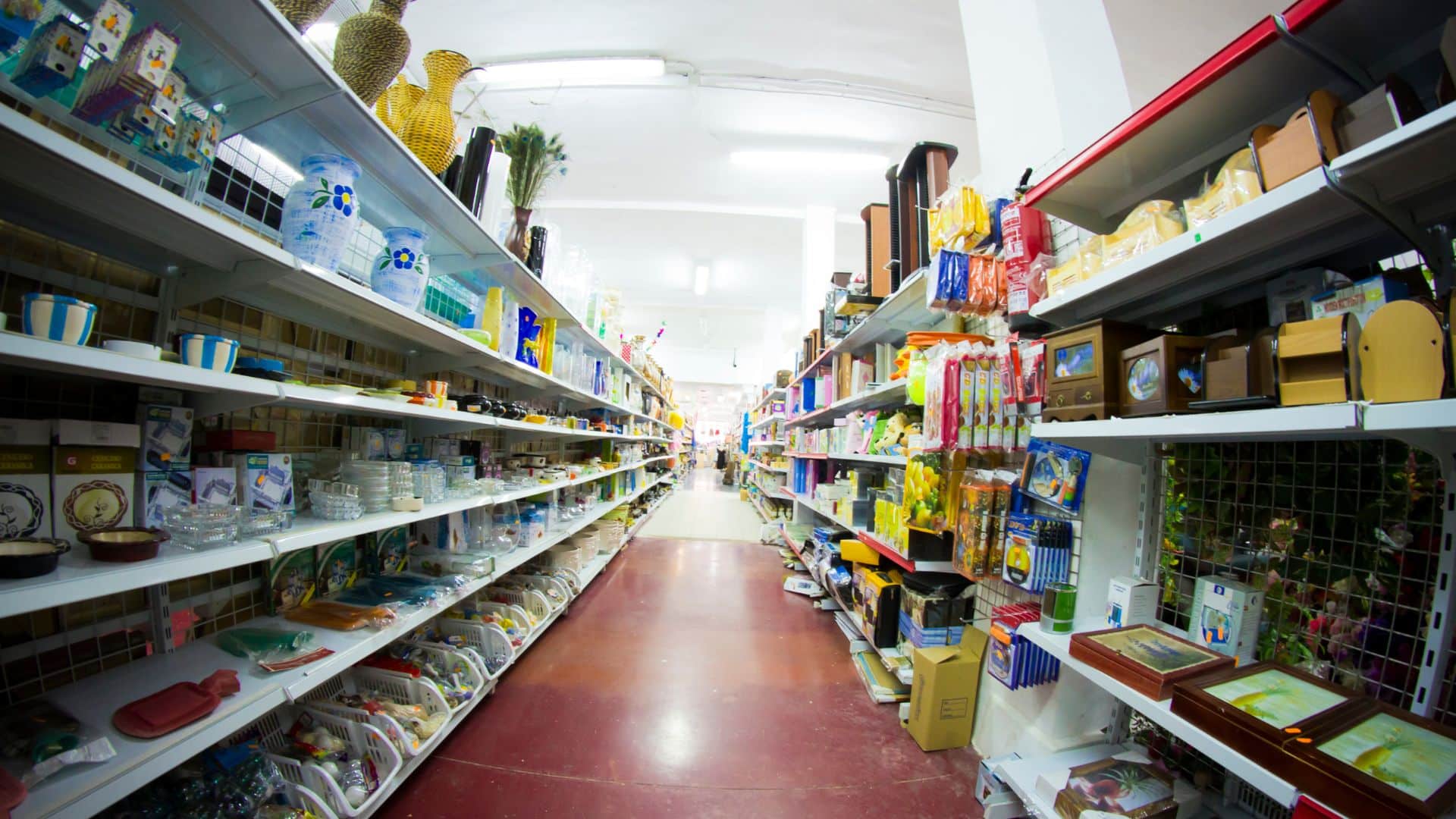 Therefore Retail management software (RMS) offers a retailer a number of tools for managing the business, all accessible on a single platform. RMS platforms can handle the vast majority of store operations, which can streamline daily operations and help retailers save time and energy. A greater understanding of customers, goods, and services with regard to one's particular store, also helps to raise sales and customer satisfaction.
Since point-of-sale functions make up the majority of a retail management system's functionality, daily transactions serve as the source of a lot of the platform's data. For instance, the POS capability is integrated with inventory management tools, updating inventory in real-time as sales are made. Similarly, the interconnectedness of all the various functions, which all assist with the daily tasks involved in operating a retail store, is the primary benefit of Retail Management Software.
Common Features in Retail Management Software
The majority of retail management systems integrate with other useful programs like the point of sale, marketing, and e-commerce platforms. Thanks to this integration, retailers now have a comprehensive view of all business activity. Retailers also may manage their in-store and online businesses from a single location thanks to the capabilities that are typically included in retail management software. Simply said, retail management systems are quite effective. And if an RMS is unable to carry out a certain function, it can probably merge with one that can.
So, here are some common features in Retail Management Software that you may find.
Inventory control 
Whether an online or brick-and-mortar shop, inventory control is essential. Inventory may be tracked in real-time by retail management software as sales are made using the platform's POS capability. In order to make sure the company always has popular things in stock and does not overbuy items that will just sit on the shelf, these solutions can also assist with the procurement of new inventory by monitoring sales trends.
Point of sale (POS) 
For the retail sector, it is essential to have retail point-of-sale functionalities. They let merchants accept payment from clients in exchange for their products or services. Since customer and inventory data are combined in POS features, this is where the greatest data is collected. Retailers can observe which clients are purchasing particular goods, generating data that aids in business expansion.
Management of customer loyalty
The objective of any business is to draw in more clients, and for a retail establishment, this involves luring in returning clients. Additionally, this frequently takes the shape of gift cards or point systems, where points are accumulated through purchases.
Analytics
Reliable data is crucial for all sectors of the economy, including retail. Since retail management systems cover practically all facets of a retail company, they may gather information from all areas of their operation and produce an analytics dashboard that gives a comprehensive view of their performance. Retailers can decide where they are operating well and where they need to improve based on this data and analysis.
Mobile functionality 
The retail sector will soon adopt mobile functionality as more and more technology migrates to this platform. This is really helpful for completely online e-commerce enterprises. Then, clients and business owners can perform transactions whenever and wherever they like.
Marketing 
Since advertising is a tried-and-true method of bringing customers in the door, many retail management software programs contain marketing elements. These tools could aid merchants in managing their social media profiles or developing email marketing campaigns.
Management of employees 
Retail enterprises frequently have special employment requirements, particularly during the holiday season. Retailers can use shift scheduling tools and timetables for onboarding new hires that need training thanks to personnel management capabilities.
Also Read: Why You Need Retail Automation Software for Your Business?
Benefits of Using an Integrated Retail Management Software
Tools for retail management streamline essential procedures required for success in the retail industry and satisfy the needs of the store as a whole. A few advantages of retail management software are as follows:
Improve stock control 
The capability of easily handling thousands of SKUs across several branches and producing accurate stock reports, all in an effort to keep the restocking process on schedule.
Maximize procurement efficiency 
Having complete control over the expenses of procurement can improve productivity and make it easier to place orders with suppliers since it streamlines the purchasing process.
Increase customer retention 
To make your company more productive, automate the management of your consumers. This can include everything from the consignment system to the sending of email campaigns to the maintenance of complete and structured data.
Unique loyalty program
By managing real-time, accurate product updates, targeted promotional programs, and a distinctive loyalty program, you can increase the proportion of customers that stick with your firm.
Conclusion
Retail Management Software is a type of solution that enables business owners and managers to make more intelligent and intelligent choices. It is possible that using this program may raise both production and profit. Therefore, the software performs a very significant function for the business. The next step would be to select a software tool that is well-suited to the requirements of the business.
Despite the fact that they could seem difficult, you must be flexible and utilize technology in your work. Moreover, HashMicro can protect your business from all complexities and difficulties. Use Singapore's top retail management system to cut down on issues. The most complete retail management system for increasing employee efficiency, customer satisfaction, stock control, employee productivity, and financial reporting. Additionally, You can download HashMicro's Retail Management System price model to learn more about the costs associated with implementing the software in your business. If you want to learn more and try the free demo of retail management software, you can also contact us.