Those who run a real estate or automotive business might say that managing stock is easy. But it's is not the case for those who run a retail or wholesale business. With thousands of items and merchandise, managing inventory is definitely a tough job. That is why many retail entrepreneurs are looking for the best tips to manage item stocks in their warehouse.
It's undeniable that good warehouse management will help your sales. From the smooth flow of goods in the warehouse, maintained the quality of goods, good merchandise arrangement in the warehouse, and orderly administration can be achieved thanks to good warehouse management. To help get better warehouse management, here are some tips to manage item stocks, in HashMicro style: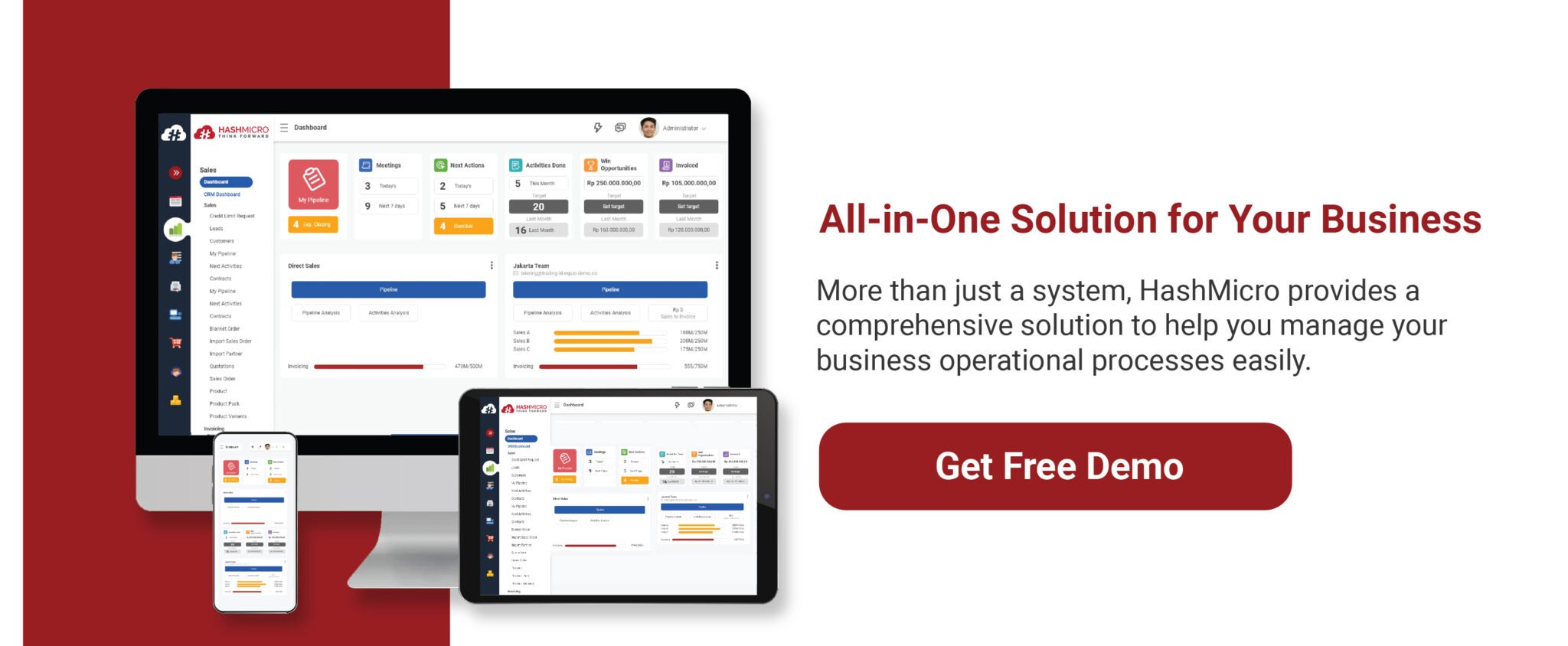 Tabel Of Content
1. Separate old and new stocks
Separating old stocks with new ones is useful to avoid expired items piling up in your warehouse. By knowing which one is old and which one is new, you can sell those old stocks before they get expired.
If done manually, this process is very time consuming and tedious. But if you use warehouse management software you can significantly reduce the time needed for this job because the system will help you sort your things.
2. Separate fast moving consumer goods and slow-moving ones
Moving on to the second tips to manage item stocks is by separating items that sell well and those that don't. Because fast moving consumer goods will run out faster rather than slow-moving ones. You need to arrange your warehouse layout so that fast-selling items are easier to access and move out of the warehouse as fast as possible.
For slow-moving consumer goods, there are several tips that you can learn to make these items sell better. For example, you can use different marketing strategies, using different sales methods, and various other ways.
Other articles: 5 Effective Ways to Deal Slow-Moving Inventories
3. Record accurately
Data is essential in warehouse management. Every item that goes in and out of the warehouse must be recorded and updated regularly. For the third tips of managing inventory; do not let items that going out of the warehouse not documented and ended up making you lose money.
Maybe you will not lose too much if you only lost a few cheap items from the warehouse. But you can imagine how much loss you suffer if you are a cellphone retailer like the iPhone and you 5 lost from your warehouse. It's obviously bad news!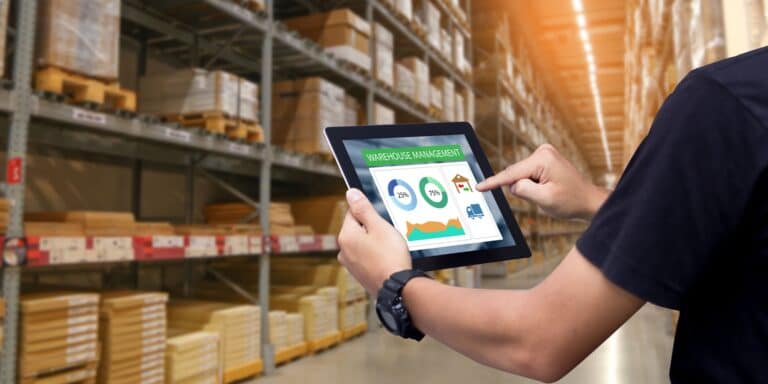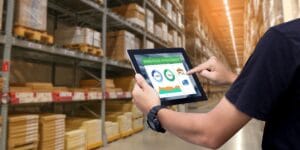 Source : www.canva.com
4. Create a forecast
After you record the goods traffic data, the next tips to manage item stocks is you have to know how to make an inventory forecast for a certain period of time. This fourth step will be difficult if you sell a lot of product types. In addition, determining the item amount will also making the forecast difficult.
Therefore, many retail businesses use an inventory system for easier inventory forecast creation, since the software is able to make the forecasts automatically.
5. Give a barcode
The last tips to manage item stocks are quite popular among retail business owners in Indonesia. Giving barcodes to each item in your inventory not only makes it easy for you to record the item flows in the warehouse, but also speed up the process of stock taking that you do periodically.
Recently, it's quite common to find a barcode system that already included when you bought an inventory system. It's also pretty easy to use. You only have to point the barcode scanner towards the printed barcode on the item and the information you want will be available.
Conclusion
You can start to implement five tips to manage item stocks above to make warehouse management job easier for you. To support the implementation, make sure you use the right system, such as warehouse management software from HashMicro.


By using the right software, not only will help you run your business more effectively and efficiently but also has the money saving potential in the long run.