Retail businesses provide essential goods and services to consumers. As such, retailers must manage their operations efficiently and effectively to maximize profits and maintain customer satisfaction. One crucial aspect of this management is using a point of sale system, usually shortened to POS system. A point of sale system is a software and hardware solution that enables retailers to process sales transactions and generate reports.
Although many people use the terms retail and point of sale system interchangeably, there are many differences between the two. Retail refers to the process of selling goods or services to consumers, either in-store or online. In contrast, a point of sale system is a specific tool that retailers use to manage their business operations.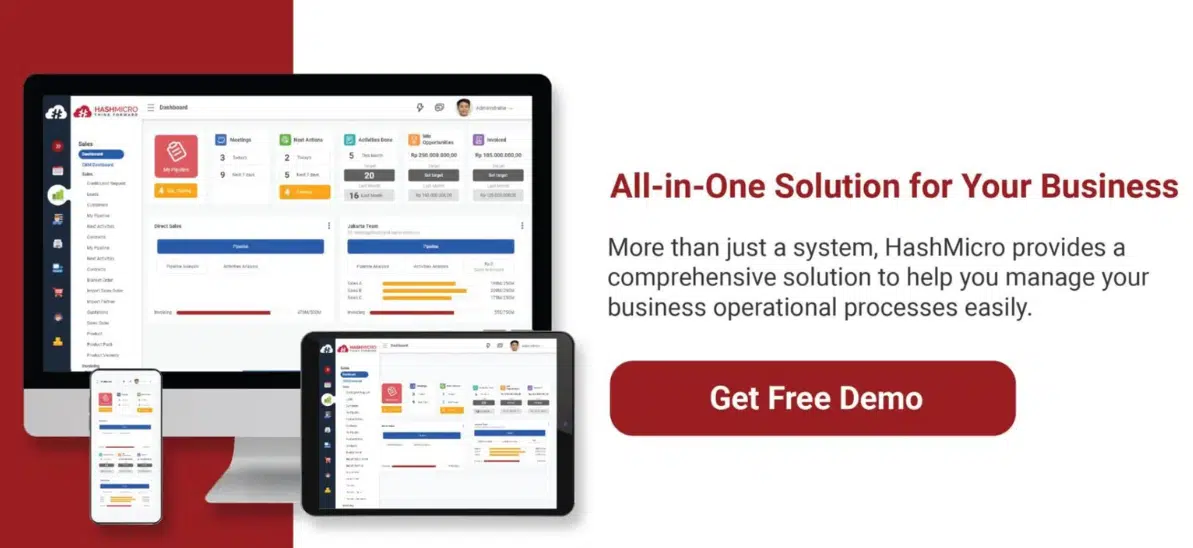 Table of Content
Retail vs Point of Sale System Workflow Differences
The main difference in workflow between retail and a point of sale system is that retail involves a broader range. Meanwhile, the POS system focuses specifically on sales transactions. A retail business manage all aspects of the sales process, while a POS system is designed to optimize the process.
A retailer will use a POS system as part of a broader workflow that includes pricing, marketing, and customer service. Understanding the differences between these workflows is crucial for retailers looking to optimize their business operations and provide customer service. Retailers can streamline their operations and drive growth by using a POS system in combination with other tools and processes.
Also read: 5 Best Retail Post System in Singapore
Retail vs Point of Sale System Software Differences
Retail software is a broad category that includes many different types of software retailers use to manage their businesses. This software can consist of inventory management software, sales analytics software, and customer relationship management software, among others. Retail software helps retailers manage all aspects of their business, from procurement to sales and customer service.
Point of sale software is a specific type of software designed to manage the sales transaction process. A POS system typically includes features such as price calculation, inventory management, and payment processing and is specifically optimized.
Retail vs Point of Sale System Hardware Differences
Retail businesses require various types of hardware to operate, from computers and mobile devices to barcode scanners and cash registers. The specific hardware requirements for a retail business will depend on factors such as the company's size and he type of products sold. Retail companies may also require computers, mobile devices, barcode scanners, printers, cash registers, and other hardware. 
In contrast, a point of sale system typically includes hardware specifically designed for use at the point of purchase, such as a touchscreen display, cash drawer, and barcode scanner. A POS system processes sales transactions quickly and accurately, and its hardware is designed to facilitate this process. 
Retail vs Point of Sale System Features Difference
Businesses use retail and point of sale systems in their transactions, but their features have some notable differences. The features have their own advantages, so you need to know which system is relevan for your business. Here are some of the key differences:
Inventory management
Retail inventory management typically involves tracking and managing inventory across multiple locations or warehouses and operating the movement of inventory from these locations to retail stores or distribution centers. Retailers also need to work inventory levels to ensure they have enough stock to meet the demand to avoid overstocking, which can lead to waste and increased costs.
On the other hand, tracking inventory at the individual store level is the focus of point of sale inventory management. POS systems allow retailers to track inventory movement in and out of a specific store, monitor inventory levels, and set reorder points to ensure they don't run out of stock.
Online ordering
In retail, online ordering typically involves a centralized e-commerce platform that allows customers to purchase products from anywhere with an internet connection. Retailers can use various platforms, such as a standalone website, a mobile app, or a third-party marketplace like Amazon, to offer online ordering to their customers. 
While in POS systems, online ordering may be integrated directly into the system, allowing customers to place orders for pickup. The POS system will then manage the demand and facilitate the pickup or delivery.
Custom order
Custom orders are a type of order that requires specific customization or personalization based on customer preferences or requirements. This can include products such as customized clothing, engraved jewelry, or personalized gifts. Order management systems typically manage custom orders in retail, which allow retailers to receive customer requests and process payments.
Point of sale systems are not typically used to manage custom orders, as they are designed to process standard sales transactions. Although a POS system can process a custom order payment, it may not have the capacity to handle the customization. Custom orders often require more manual input and tracking than standard orders, which is why retailers may use separate order management systems to manage custom orders.
Retail and Restaurant Point of Sale System Recommendation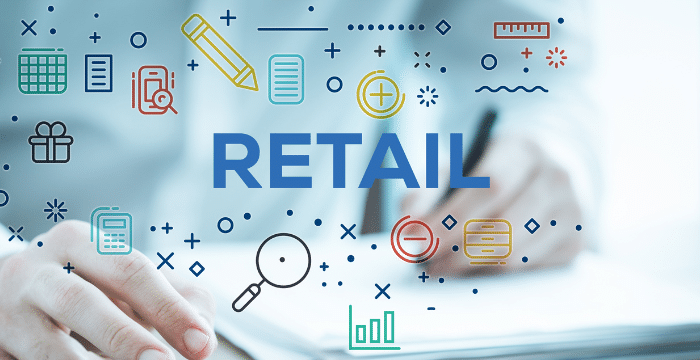 When it comes to running a retail, a point of sale system is an essential tool for managing transactions. With so many options on the market, it can be challenging to choose the right POS system for your specific needs. One system that stands out is HashMicro's POS system software. 
For retailers, the HashMicro POS system software provides a range of features to manage inventory, sales, and customer data. With real-time inventory tracking, retailers can ensure that stock levels are always up to date and never run out of popular items. The software also allows retailers to track sales data and customer information, providing valuable insights into buying patterns and trends. 
Conclusion
In conclusion, a POS system is essential for managing transactions, tracking inventory, and improving overall efficiency in retail. However, there are significant differences between the two, and it is essential to choose a point of sale system that meets the specific needs of each industry. 

For retailers, a point of sale  system must offer real-time inventory tracking, sales data analysis, and marketing tools to engage customers and grow the business. With its comprehensive feature set and user-friendly interface, HashMicro's POS system software offers customizable menus, real-time inventory tracking, sales data analysis, and marketing tools for retailers. Use our product and get a 50% grant to grow your business! Click here to try the free demo.