You must often see promotions that combine two different products in one package. However, did you know that it is a marketing strategy? This promotion is a product bundle. Bundling is a marketing strategy that combines two different products into one promotional package. Promotions are usually labeled as package deals. Enterprise-class retail businesses usually use POS software to track and manage this bundling promo.
This promotion generally occurs at specific events such as Ramadan or Christmas promotions. Marketing strategies like this would encourage consumers to buy more products from the same brand. So it would boost the sales of the products that were promoted. In this article, there will be thorough discussions about bundling ranging from, advantages, and forms of product bundling.
Table of Contents
Definition of Bundling
Bundling or bundle products is the technique of grouping several products together, then selling them as one unit at one price.  Later, this bundling product ends up in or in packages in various ways, such as gift boxes or special cases of packaging. This strategy aims to encourage customers to buy more products. Promotional strategies in this way provide an opportunity capable of increasing order averaging.
According to McKinsey quoted from CLX, 35% of all purchases on Amazon's website are bundling product recommendations. Of course, the bundle of products is also a marketing and cross-sales strategy that is very popular during the holidays or for one promotion. Furthermore, the strategy is widely in use by eCommerce, fast-food restaurants, and the hotel industry to increase profit per order.
Advantages of Product Bundling
Increasing sales volume
The volume of sales was the total product sold during a given period. These calculations indicate business health in general and the specific performance of marketing strategies. Finding this metric will help you to determine the most effective sales techniques and high-performance salespeople.
If you have a product that is not selling and requires a budget due to a lack of promotion. If you have a product that is not selling and requires additional funding due to a lack of promotion. This issue, however, can be overcome by putting the items in one bundle with your best-selling products, which can greatly enhance your sales volume and encourage clients to try new things.
Reduce warehouse stock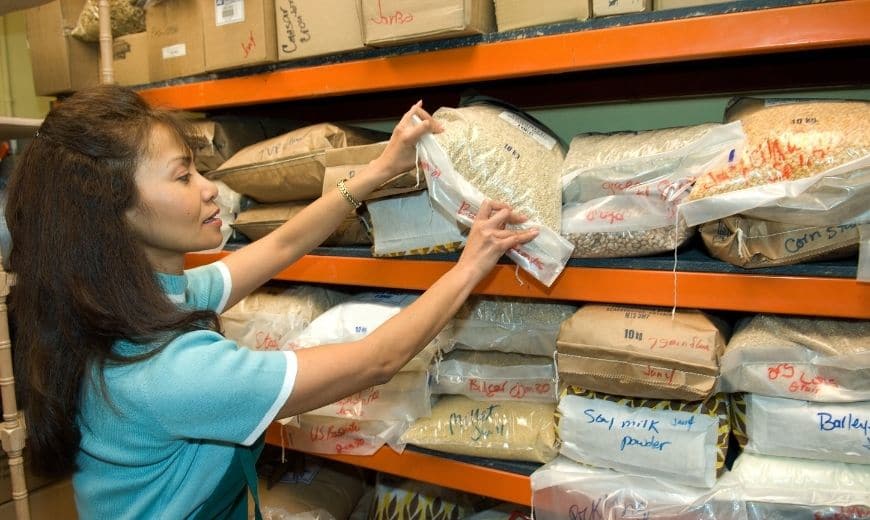 Every company must have some dead stock in the warehouse. These products have become stale and will prevent the arrival of fresh inventory. In order to make room in a warehouse, you can use a strategy to combine the items with the best-selling products and thus complement each other. To make goods management more accessible, you can use inventory management software and immediately start improving the efficiency of goods management.
Saves order and distribution costs
Every product certainly needs a promotion, but to do so costs money. Bundling products allow you to sell more products, which can reduce the costs of marketing such as distribution. Instead of promoting each new product, you should group the products by packaging them together.
That way you'll save money for packaging because you only need one box to send a set of products. Instead of creating print ads for each item, you can display it as a package that will help save more marketing costs and can market all the products at the same time.
Also read: The Importance of an Inventory List for Companies
Product Bundling Forms
Mixed bundling
This type is one of the most common bundling products, where sales of common products are based on data of historical order sales. The mixed bundling product will generally combine several items that consumers can use simultaneously. Even while you can purchase any of these items on their own, you'll save money if you do so all at once.
Puree bundling
Unlike mixed bundling, pure bundling is a type of product grouping that you can only buy together. This signifies that the mixture can only be bought as a single bundle, with no individual elements available. But it would be a problem of declining sales over time, as this type limits the choice of consumers to purchase individual items.
Monopolies that limit their customers' options frequently use this type of bundling. For instance, cable television providers offer packages that include channels that cannot be bought individually, and tour buses offer clients a tour that includes transfers, hotel accommodations, walking tour tours, and headphones.
Same product bundling
Same products bundling is the best way to offer a discount when customers order a few of the same products simultaneously. Many direct-to-consumer (DTC) brands sell successful essential or personal care using this type of strategy. This type of bundling is actually similar to the subscription model, which is the same product that provides incentives to customers who buy in large quantities in the early stages rather than pay for new orders at all times.
Overstock
The bundling package is one of the most effective marketing strategies and is a good way to clean both old and unnecessary inventory in order to provide room for new items. Inventory storage costs are going to go up because there's stuff that has slow movement, so it will affect profit.
If you have a product that doesn't sell quickly, you can package it with similar items that are new, faster items, or higher demands. That way, you'll give space to new inventories or supplies that have faster movement.
Conclusion
That is the explanation of the bundling running from understanding, advantages, and forms. Marketing or business teams should be able to subtly understand the bundling strategy. Why is that so? Because if it can use these marketing strategies correctly, it will bring a lot of benefits to business people.
HashMicro offers its latest product, Hash Retail Innovation. This software is good for businesses that often use this strategy to boost sales. With the help of this software, business owners can keep track of thousands of SKUs quickly and accurately without worrying about running out of stock. In addition, you can use this retail ERP software to help you manage promotions more easily.