Recently, corporate social responsibility (CSR) is becoming popular in the retail industry. Because CSR is not only capable of making this world a better place but also brings more profit to the retailers. According to research, customers prefer buying a product or service (with the same price and quality) from a company that previously engaged in CSR.
It's solid proof that CSR is one of the best strategies to increase your sales. You can also use the POS Retail System as an additional strategy in running a retail business. This system allows you to manage your store purchases and cash control, resulting in a real-time update from anywhere at any time.
Here are some corporate social responsibility ideas for you to explore:
Table of Content
Create Specific Products for Charity
If you manufacture or design your products, you might want to create some products specifically for charity purposes. Eventually, proceeds from sales of these products go directly to charity partners or associations.
It can encourage your customer to buy the product. Because just by purchasing the merchandise, the customer knows that he is contributing to the charity work carried out by the company. In addition, this strategy can also improve the quality of Customer Relationship Management.
Run a Charity Event to Increase Corporate Social Responsibility
The next CSR idea is by running a charity event. You can organize the event to coincide with certain commemoration days, such as World Cancer Day or Children's Day. Run it on your social media and invite customers or business partners to join the charity.
You also can do some donations to the event's proceedings to an orphanage if it coincides with Children's Day. But you don't have to wait for a particular commemoration. You can run the event anytime you want, and you will have more options regarding the place or organizations as the donation target.
Related article: 7 Major Challenges in the Retail Industry & How to Overcome Them
Become a Sponsor of Community Activities to Show the Corporate Social Responsibility
If you can't run a charity event, you can take part in a charity event held by other parties. If you do a little research, there are plenty of activities and places for your corporate social responsibility.
You also can opt to become a sponsor for community activities around the company. For example, you can sponsor prizes for various competitions in that event.
Money or Merchandise Donation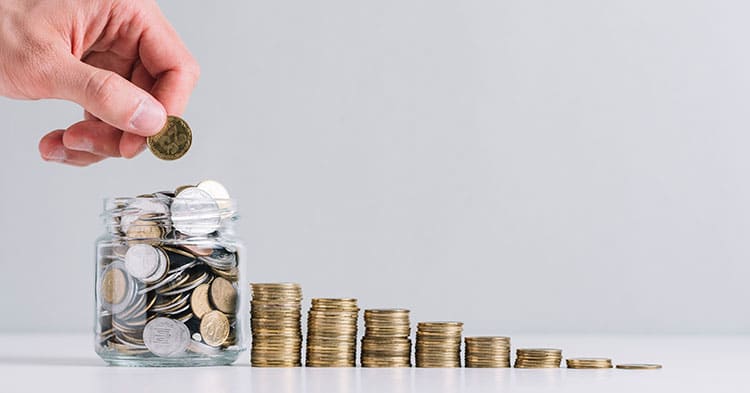 Donation is the most common method of corporate social responsibility. Usually, the company donates its proceeds to a non-profit organization. But, make sure that the non-profit organization you choose is trustworthy. Do a little research beforehand.
Some companies choose to donate their products to those in need, for example, FIGS with their thread-for-thread program. For every set of products sold from their website, they will donate one scrub for medical personnel in third-world countries such as Africa and Latin America.
Internal Corporate Social Responsibility
CSR is not always donating to other external parties. There are times when you can run CSR internally for your employees who need your attention. For example, giving donations to employees whose family is sick or affected by a disaster.
It will not only helps the employee but also can improve the other employee's spirit while working for you, which can be seen in the improvement through the HR System. Your staff will be more motivated, and their loyalty will also improve significantly. The HR System allows you to manage all administrative tasks, and payroll, and keep track of employee performance. 
Conclusion
Corporate social responsibility, whatever form it takes, will ultimately benefit the company itself. Spreading kindness to others can increase your company's brand image and will bring more customers to your store.
Maximize your retail business progresses by starting to use a retail system. With this system, you will benefit in many aspects, such as managing stock easily and also increasing employee productivity with a more controlled shift schedule. 
Check out our other interesting articles by clicking on this link.